The ultimate keyboard & synth sounds
Whether you're a beat maker, producer, sound designer, or vintage synth fan, Analog Lab V accelerates your production & performance flow with thousands of expertly-crafted presets, available in an instant; a sound for every genre, an icon from every era, a solution for every creative style.
Your Analog Lab Intro license entitles you to an exceptional offer that will take your rig to the next level!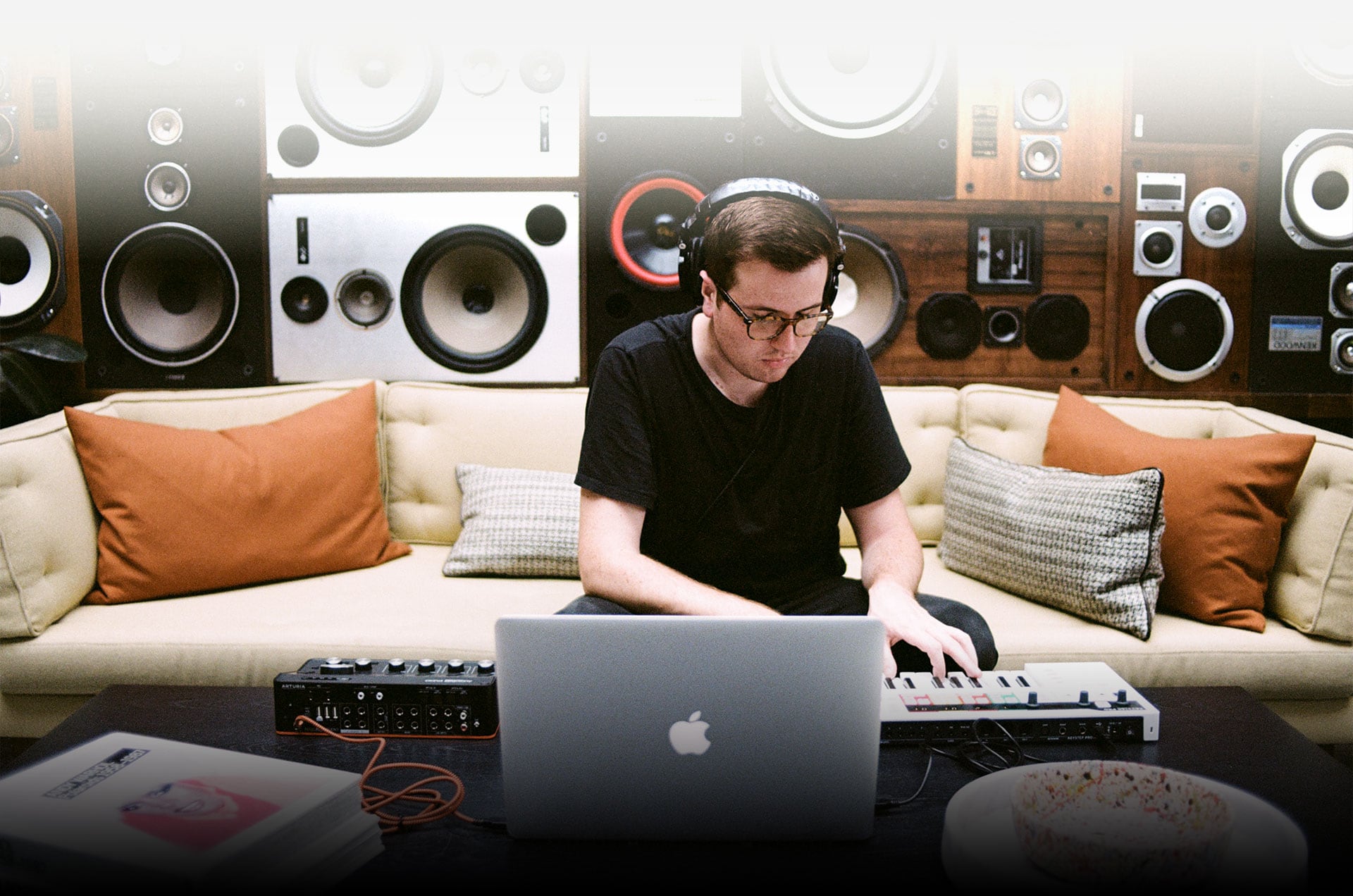 Built for next-level production
Supercharge your sound by upgrading to the full version of Analog Lab V, worth 199€/$.
1500
more sounds
Explore over 2000 of the hottest presets straight from our award-winning V Collection and Pigments. Compose, record, arrange, or simply indulge your creative needs with analog keyboards, digital synthesizers, acoustic pianos, electric pianos, organs, string machines, and cutting-edge softsynth algorithms - covering every style you can think of.
Why upgrade?
Explore the greatest instruments
From Mini V to Pigments 3, Stage-73 V to OB-Xa V, explore thousands of sounds from the past, the present, and the future of music.
Enjoy sounds created by experts
Every preset is crafted by some of the world's most renowned sound designers - perfect sound for your production in a single click.
Get whatever sound you need
Classic analog warmth, glassy digital harmonics, massive wavetable bass, film score ambience - it's all just a click away.