Kimbra Interview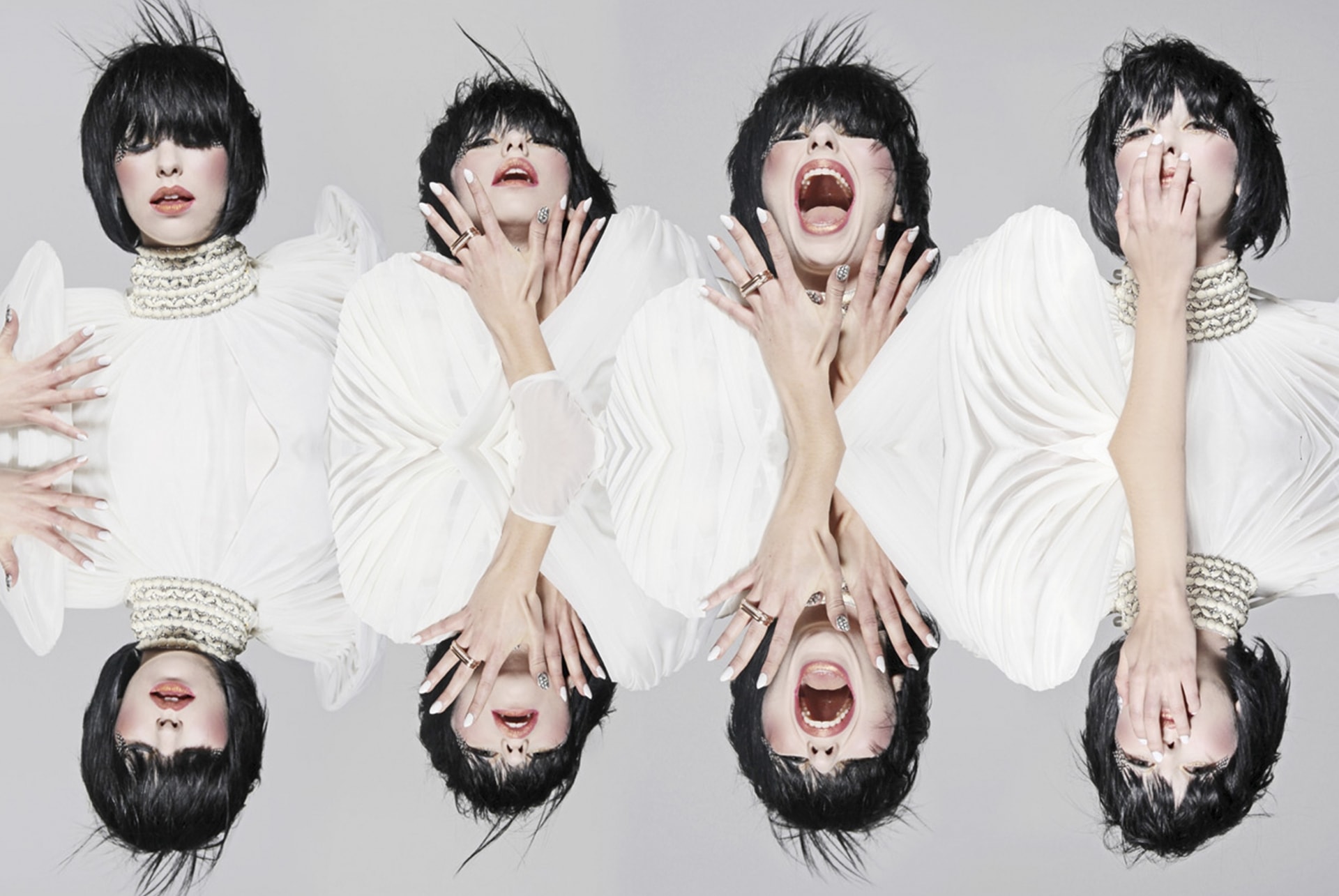 Biography
Kimbra Lee Johnson is a New Zealand recording artist based in New-York. Kimbra's unique musical style draws from many different genres, often blending more modern electropop and R&B with classic jazz and soul musical elements. Her musical influences range from Prince and soul singer Minnie Riperton, to Björk and Jeff Buckley.
Visite Kimbra at http://www.kimbramusic.com
Arturia: Can you introduce yourself?
Kimbra: My name is Kimbra. I am a singer, songwriter, producer and musician from New Zealand, now living in New York city.
Arturia: What made you become a musician artist and vocalist?
Kimbra: It was always a way I naturally expressed myself as a child. I learnt guitar around the age of 13 and became fascinated with the process of writing music, especially using gadgets like the Boss 8 track or early computer software. I always saw music as an outlet and a way that I could bring joy to the world.
Arturia: What are your artistic influences?
Kimbra: They are varied and I take influence from different artists for different things. Rhythmically, I have been influenced by a lot of soul but also heavier progressive genres. Bands like The Mars Volta, Nine Inch Nails, Battles and Meshuggah were really important for me in high school and informed some of my ambition to push some boundaries in my own songwriting, but melodically I have always been inspired by jazz music and artists like Rufus Wainwright, Minnie Ripperton and Stevie wonder. I am always searching for music that challenges me but also gives me an experience of transcendence or being 'transported' somehow.
Arturia: When did you first meet Arturia products?
Kimbra: I was introduced to Arturia through Lars Horntveth who used the soft synths a lot on the latest Jaga Jazzist album. I was very impressed with the warmth of the sounds and how well they emulated the analogue synths. I started using them a bit myself and became really inspired to write using the sounds as a starting point.
Arturia: Which Arturia products do you use and for what?
Kimbra: I have mainly been using the Solina, the Arp 2600 and the Prophet, I also love starting ideas with the Wurlitzer patch and tweaking the sounds to create something that sounds quite other-worldly - I love how easy it is to manipulate the patches to create your own textures and soundscapes. The way the Keylab Black Edition works with Analog Lab and the V Software is amazing! Keylab encompasses the best of both worlds as I prefer using hardware when possible during the creative process so it's great to now use the Keylab for laying down ideas while adjusting parameters as I track. It allows for a truly 'hands on' approach while recording with the V collection and fully make use of all the incredible features that are offered.
Arturia: Do you use Arturia products live or in studio?
Kimbra: I am very interested to use Arturia live but at this point I have only used it in the studio and for writing. Now that I have become acquainted with the synths, I can see them becoming a big part of our live show, especially because so many of these synths are integral to the sound world I create on my records. It is great to now have the option of recreating these moments live in an easily transportable way.

Arturia: What are your next artistic projects?
Kimbra: I have been working on a lot of new music that I plan to release soon. I am brainstorming music videos currently and also preparing for a small run of shows with my band in Bali, Jakarta and Singapore. Collaboration has always been an important part of what I do and there will be some exciting new collaborative works being released soon also.