Luciano Interview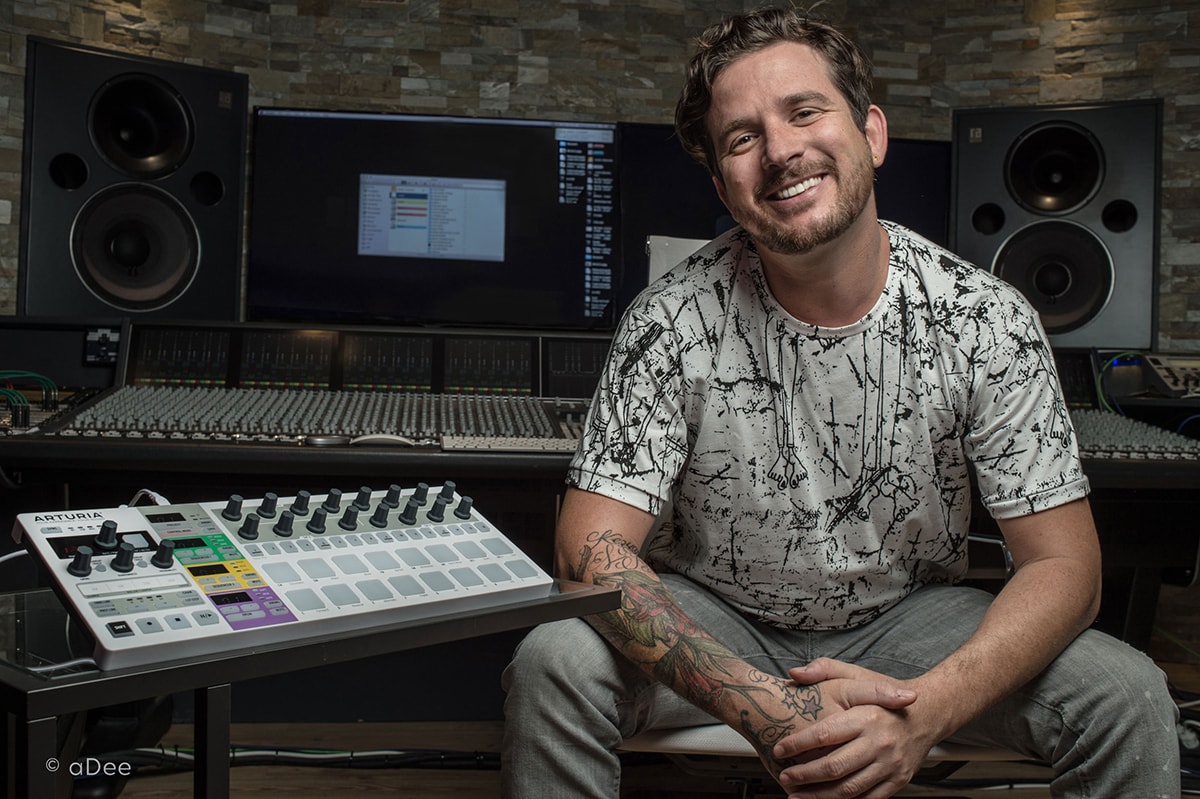 Biography
Luciano is a Swiss DJ and producer. He is part of a small group of people who were responsible for developing and nurturing the underground electronic music scene in Chile, via promoting, playing, and throwing parties in the Chilean club circuit.
His DJ sets are strongly influenced by Latin American music, a sound he heavily incorporates. Over the years, Luciano's initial style of minimal techno has developed and evolved into a blend of house and techno.
Luciano has been constantly involved in various music projects, such as playing live performances, running his label Cadenza Records, and hosting multiple parties in Ibiza.
Visite Me at http://www.lucien-n-luciano.com/ or on Facebook

Arturia: With all the parties you organize or play at these days, and the management of your record labels, do you still find a lot of time to write music?
Luciano: Yes of course! Writing music takes up most of my time (beside being with my family), and I'm pretty happy about this. I am in the studio as much as I can. Luckily I have a great team that takes care of all the managerial stuff.
Arturia: Tell us about your current studio set-up, what is your favorite gear for production these days?
Luciano: I have recently bought some amazing modular synths, hand made by a great guy friend of mine in Barcelona. So those are sitting nicely in my studio and at home.
Arturia: Apparently you have been using a lot of sequencers. How do you normally use it, and how do you plan on using BeatStep Pro?
Luciano: I just go with the flow really. That's what I like about sequencers: I can just literally jam and whatever comes up, I'll rework it later. BeatStep Pro is basically always with me wherever I go these days.
Arturia: What makes BeatStep Pro different and more useful than other sequencers?
Luciano: It's fast, intuitive and I can fit it in in any situation. It's the missing link among all the pieces of equipment I own.
Arturia: Do you have some production tips that you think could benefit the Arturia community ?
Luciano: Focus on a couple of synths, a couple of drum machines and get really good at using those, for the beginning. Don't put too much stuff on the table.
Arturia: What is next for you ? What are your plans for the future regarding music ?
Luciano: I have so much unreleased music from myself that I'm busy planning the next EPs, LPs and whatever comes to mind!