Queen Cora Dunham Interview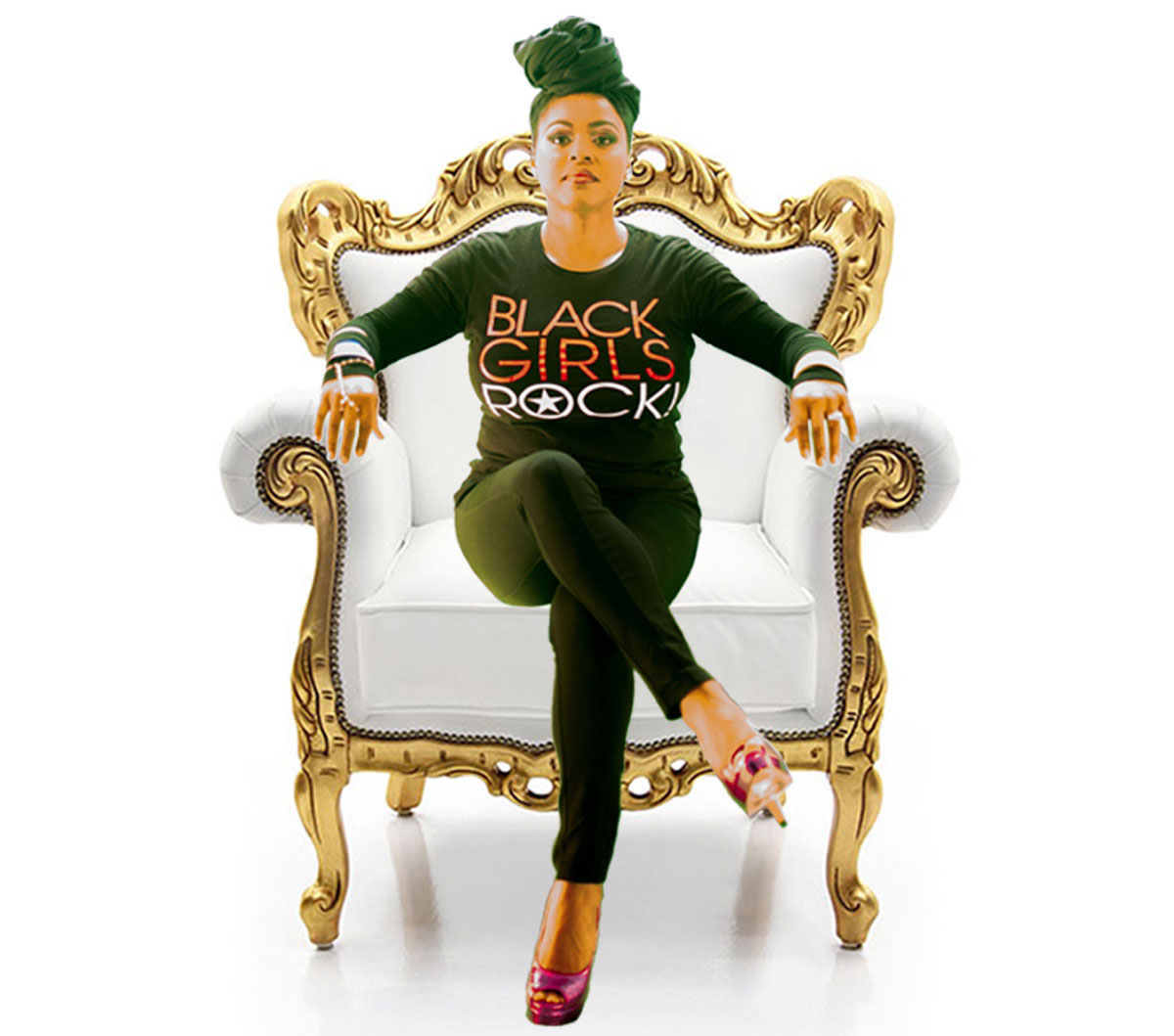 Biography
Queen Cora Dunham is a drummer, producer, photographer, author, and speaker who graduated valedictorian of Kashmere High School (Houston, Texas) and is an esteemed graduate of Howard University (Washington, DC) with a Bachelor of Arts in Music Performance.

In addition to touring and recording 5 years with Prince and 3 years with Beyonce, she is the only drummer in history to play in 2 of the NFL's "Top Ten Best" Super Bowl HalfTime Shows with both international musical icons (XLI & XLVII). This Houston native is the only female in 27 years to win the Guitar Center's Annual National Drum-Off and aside from her absence traveling on Beyonce's Mrs. Carter Show Tour, she has been the drummer for The Black Girls Rock Awards since it's debut on The BET Network. Not only does the Queen have over 10 endorsements with the world's greatest instrument companies but Queen Cora has her own DVD and signature line of Cora Coleman Dunham drumsticks.

She has authored two empowerment books for youth and her overall drumming credits read like a Who's Who of the entertainment industry. In addition to music, her photography can be seen as the only artwork on India Arie & Joe Sample's "Christmas with Friends". Currently, Queen Cora is the developer and producer of Grooving with the PROS and the drummer for Dave Chappelle's Juke Joint.
Follow Queen Cora on twitter.com
Arturia: What made you become a musician?
Queen Cora: Music has always been in my life. My mother use to tap and casual dance all of the time. My dad was a bass clarinetist and they had a huge vinyl music collection. So my appreciation for music has always been present. In elementary school I, like everyone else, played the recorder!!
I played violin for a short while but really got into drumming in high school. I was active and advanced in academics, sports and other creative expressions so learning drums became fairly easy for me especially because of the competition that I faced with having to prove myself among the guys. Because starting in high school felt "late" in development that increased my drive and intensity to be excellent.
Arturia: What made you become a musician artist and vocalist?
Queen Cora: It was always a way I naturally expressed myself as a child. I learnt guitar around the age of 13 and became fascinated with the process of writing music, especially using gadgets like the Boss 8 track or early computer software. I always saw music as an outlet and a way that I could bring joy to the world.
Arturia: What are your artistic influences?
Queen Cora: They are varied and I take influence from different artists for different things. Rhythmically, I have been influenced by a lot of soul but also heavier progressive genres. Bands like The Mars Volta, Nine Inch Nails, Battles and Meshuggah were really important for me in high school and informed some of my ambition to push some boundaries in my own songwriting, but melodically I have always been inspired by jazz music and artists like Rufus Wainwright, Minnie Ripperton and Stevie wonder.

I am always searching for music that challenges me but also gives me an experience of transcendence or being 'transported' somehow.
Arturia: What are your artistic influences?
Queen Cora: Wow great question! My influences are so vast especially at this stage in my life and career!
My extreme early years were filled with Bobby McFerrin's amazing combinations of vocal rhythm and melody, Bob & Rita Marley, Tina Turner, Michael Jackson, Earth, Wind & Fire, James Brown and the greats of the 70s.

One of my most recognized musical expressions is through drumming but I am also gifted in video production, photography, graphic design and writing. Working with Prince for 5 years and Beyonce for 3 has definitely had an impact on how I see overall production, cinematography, and brand equity. How you can see the color purple and think about Prince or how one performance for less than 4 minutes can impact multi-media platforms. I can just as effectively be inspired by the rhythm of life around me-whether it's a student learning to play that innocently explores a rhythm, the groove of a plane on the runway, Chris Dave, Aaron Spears or my amazing peers that blow my mind through their skills. Other influences for me include Apple, Inc, Missy Elliot, India Arie, Oprah Winfrey, Andra Day, Patti LaBelle, Canon USA, Stevie Wonder, Snarky Puppy, Debbie Allen & Phylicia Rashaad, Jimmy Jam & Terry Lewis, GoPro and so many others for the way they express and shape art and it's inevitable impact on culture within our country and abroad.
Arturia: How do you use your BeatStep Pro?
Queen Cora: I've recently used my Beat Step Pro on live shows with Dave Chappelle's The Juke Joint with Fred Yonnet. I've always used it in tracking sessions programming beats. I use it in conjunction with Logic Pro.
Arturia: How does the use of BeatStep Pro combine with your skills as a drummer?
Queen Cora: The Beat Step Pro is a great midi controller and drum sequencer so it gives me quick programming options in love settings. In the Juke Joint Shows, sometimes we are battling, Hip-hop icon, DJ D-Nice so it's great to be able create on the fly and The BeatStep Pro gives me that flexibility.
Arturia: How do digital environment and devices influence your way of working in the studio and to perform on stage?
Queen Cora: The Digital environment is all around us and impacts our lives daily, whether it's our mobile devices, tablets, directions through an app like Waze or messaging through email. So to have the digital word expand through the platform of music is inevitable and literally gives an endless resource of expression, tones, rhythms and the manipulation of sounds. It's pretty awesome because the understanding and creation through it makes it an instrument and a playground in itself.
Arturia: According to you what is the main interest of electronic and digital drum solutions?
Queen Cora: I think the main interest in electronic and digital drum solutions is just to have greater and more creative forms of music. Although there is nothing like the resonance of acoustic drums and the feeling of the frequency of a cymbal resounding until it dissipates to silence, there are only so many sounds you can get through that acoustic experience.

The fact that as a drummer, I can play in a digital platform, have the option to turn a dial or strike a pad and change the sounds to sound like a guitar player or tonal instrumentalist is pretty dynamic!
Arturia: What are your next artistic projects?
Queen Cora: I am currently producing my own TV/Web Series called Queen Cora presents Grooving with the PROS. The show is likened unto Oprah's Masterclass and captures the elite artists, producers, and all of those who have impacted the sound and the look of the industry in an intimate interview setting. Guests share their intimate stories of stardom, perform life and other performance passions to unforeseen challenges, fears and I revealed stories.

In terms of literature, this 2016 Summer, I am releasing a music literature series called The Royal Guides, which will include:
The Royal Guide 100-Page Manuscript Paper
The Royal Guide Music Crossword Puzzles
The Royal Guide Pocket Guides for Success in the Music Industry
I am also releasing my 3rd self-help book entitled 7 Simple Secrets to Organizing Your Life.

Musically, I am have a Drum/DJ Project with myself and DJ Rashida Robinson. I am in the midst of custom designing a new hybrid kit with my DW family that will merge my acoustic, electronic and video expressions into one royal and innovative world of equipment. We will launch our group at Sweetwater's 2016 Gear Fest in Fort Wayne, Indiana.