THE PRESS IS ALREADY
MAD ABOUT DRUMBRUTE!

"Arturia's new drum machine features 17 analogue voices and a mildly astonishing price tag. And it's really rather good..."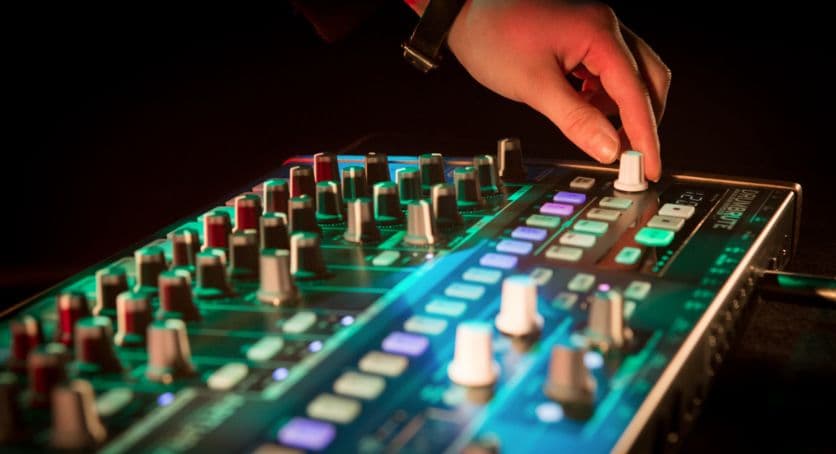 Brutalism
"[...]I've never thought of wood as being particularly important to a drum machine, but having quickly become used to it, I wouldn't have it any other way. The end-cheeks finish off a design that is both attractive and intuitively laid-out; anyone would think Arturia had been making drum machines for years! Admittedly, there is some history in the form of the Spark and SparkLE controllers, but rest assured, instead of computer-based software and samples the DrumBrute generates its percussion exclusively from analogue circuits."
"Taken together, it's a solid and coherent assembly of analogue voices without a cowbell anywhere, which is absolutely fine with me! The knobs have no alternate functions nor is MIDI control of them possible; what you see is what you get.[...]"
Conclusion
"[...]You could design the most innovative drum machine with the friendliest interface since the light switch but if you fill it with drab, uninspiring voices none of that matters. Arturia have carefully assembled a collection of new and familiar-sounding analogue percussion in a form factor that's practically irresistible and at a price not much higher than some Eurorack drum modules! Seriously, what's not to like?"
"Until now we've come to believe that any serious analogue drum machine must be prohibitively expensive and have grown used to accepting compromises instead. With the DrumBrute, Arturia have created what many of us have desired for years and have done it in their own particular style. Highly recommended.[...]"
Paul Nagle


At this price point the DrumBrute is a triumph. It packs a solid assortment of quality sounds, with a sonic character distinct from its main rivals. Its deep and creative sequencing capabilities are the real highlight though, and coupled with its fluid workflow, they make it a great source of creative inspiration. Kudos to Arturia for pulling it off.
"[...]Housed in a chassis that mimics the size and design of the company's MiniBrute synth, the DrumBrute features 12 synth tracks offering a total of 17 drum and percussion sounds. Each of these 12 tracks is accompanied by a velocity-sensitive rubber pad for playing the associated sound, along with a range of rotary knobs for shaping the sonic character. Along the centre of the machine, a row of 16 rubber buttons allows patterns to be step-sequenced and edited either 'offline' or on the fly while the sequencer is running.

As with their other recent hardware offerings, Arturia have struck a decent balance of digital and analogue I/O on the DrumBrute. In terms of outputs, we get a ¼-inch main output jack along with 12 individual mini-jack outputs, one for each of the drum tracks (other than the open and closed hats, which share an output) and a metronome out. There is also a headphone output, with both mini and ¼-inch output ports and a dedicated level control. On the synchronisation front, the DrumBrute has MIDI in and out ports, along with a USB connection which can send and receive MIDI/ sync info and can be used to customise and edit settings and patterns using Arturia's free MIDI Control Center software. There are also mini-jack Clock In and Out ports, which can be set up to send/ receive 1PPS, 2PPQ, DIN24, DIN48 signals for synchronisation with a variety of hardware units. Finally, a power input for the accompanying wall wart adaptor rounds off the back panel connections.[...]"
"[...]One of the most interesting features of the DrumBrute is its Polyrhythm mode. With this engaged, sequence lengths can be set independently for each track, making it easy to experiment with more unusual rhythmic patterns and time signatures. The Pattern Effects section allows for patterns to be mixed up further. Here we have a Swing rotary, which can either be applied globally, or set individually for each track by engaging the Current Track button. Next to this is a Randomness control, which can be used to increase the likelihood of random beats being introduced into a pattern. Again, this can either be applied globally – which is great for creating bonkers, glitch-like fills – or added to each track individually to, for example, introduce more subtle variation into toplines or snare patterns.

Finally, four Step Repeat buttons allow quick 'rolls' to be applied while recording using the drum pads, repeat hits on a step up to four times and also add on-the-fly, glitch-like repeats to the whole beat, at divisions between 1/4 and 1/32.[...]"
Read more...