How To register and activate my product with eLicenser

WARNING
: This article is useful only if you are using
eLicenser protection system
1. Download and install your product
First download the software from the URL address quoted in the ORDER or REGISTRATION e-mail you've received.
You can also find all our
downloads and updates here
.
Prior to launching the installer make sure you turn off all applications using eLicenser (Steinberg and Arturia products).
If you see this popup asking for Steinberg Certificate, click on the "
I
nstall" button.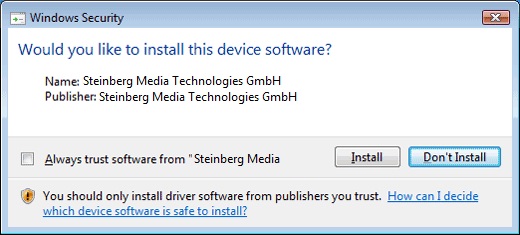 If you encounter any issue at that stage,
-- Contact : [ registration-inquiry@arturia.com ]
2. Activate your product with the Wizard
To activate your product, start the standalone version of one of the instruments included in the VCollection 3.
If the product you launch was not authorized before, an activation wizard will open.
Click on AUTHORIZE, then click NEXT. Paste your activation code and click on FINISH.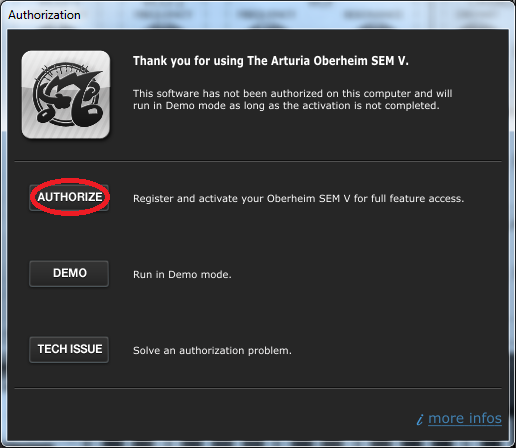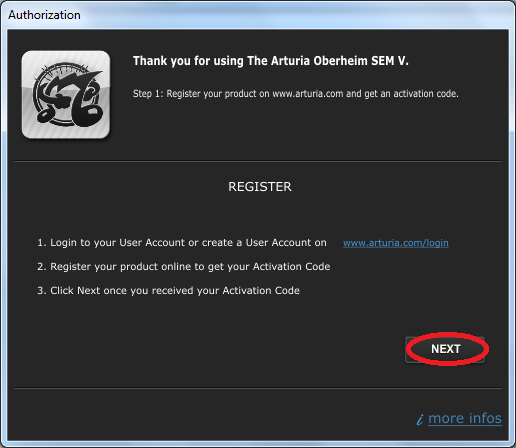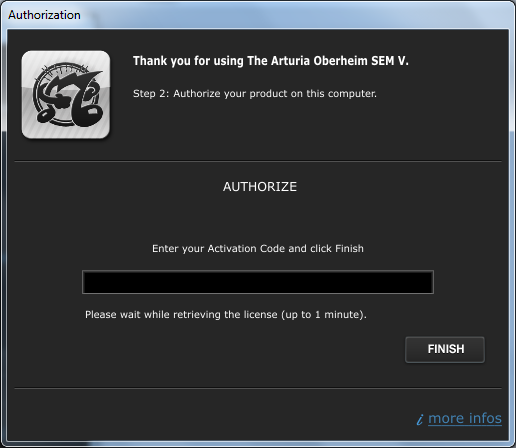 2 bis Activate your product with eLicenser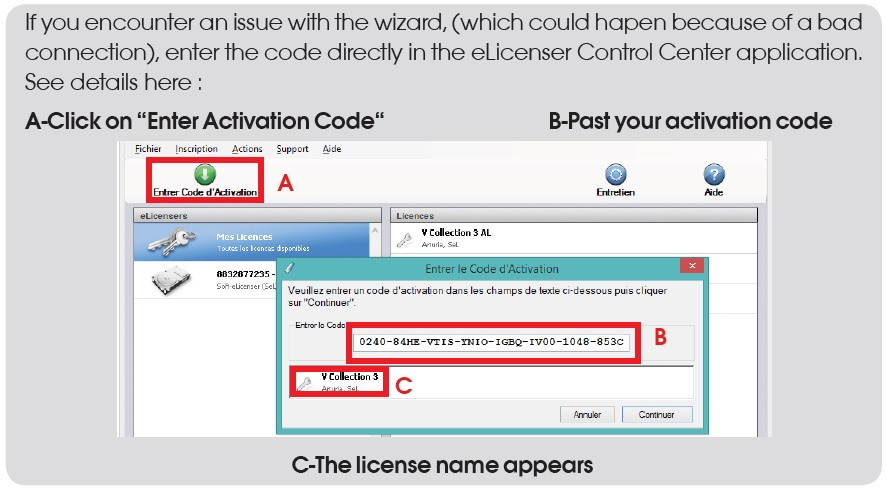 In case of any additional issue
-- Contact [ registration-inquiry@arturia.com ]
3 Generate a new activation code

If you need to re-install your virtual instrument and have lost your previous license, you will need:
An active account on arturia.com with your registered instrument
The latest eLicenser Control Center (eLCC), found Here.
An Internet connection
Then follow these steps:
Re-install your virtual instrument
Next, install the eLicenser Control Center
Log on to your account on arturia.com and request a new Activation Code by clicking on "Activation Support" button below
Once we have verified your information and issued your new Activation Code, launch the eLicenser Control Center
More information can be found Here.
Please note that the new Activation Code should not be considered as a 2nd license but as a replacement one. This does not grant you the right to operate your virtual instrument on two computers simultaneously; such use of this code would go against the End User License Agreement terms.
I need a new Activation Code
In the case of a Soft-eLicenser complete rebuild, hard drive crash or other major operating system failure, you are granted for a new activation code, allowing you to download a new license.
This process, strictly limited, is offered to the user in order to limit the processing time compared with the regular Technical Support human processing. It is to be used if and only if the problem you face is one of the above circumstances.
Be aware that all licenses movements and dongle status are logged and traceable, and subject to be controlled; any misuse of this support system would infringe the End User License Agreement, and would expose violators to prosecutions.
Get New Activation Code
4 Enjoy the vibes !!

For more informations, please go to
register and activate