How to deactivate plugins from your machine
---
1/ Open the Arturia Software Center.
2/ Go to the settings section by clicking the gears.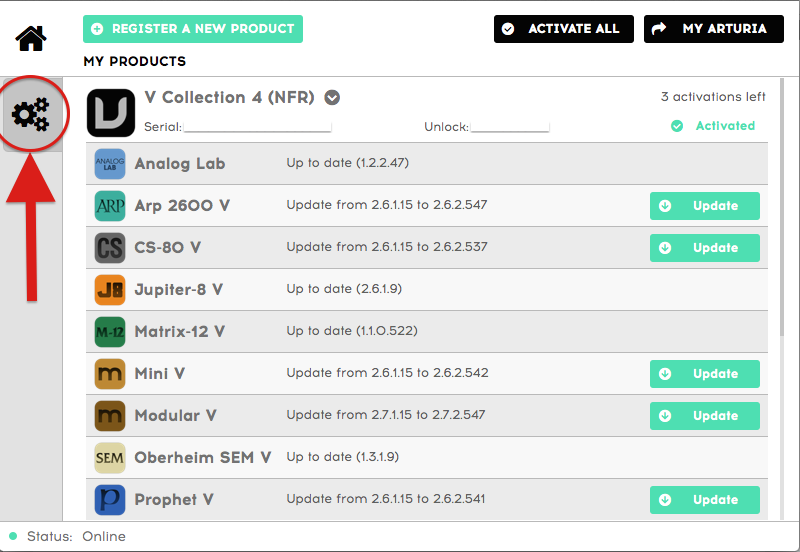 3/ Once in the settings menu, please focus on the "License" section.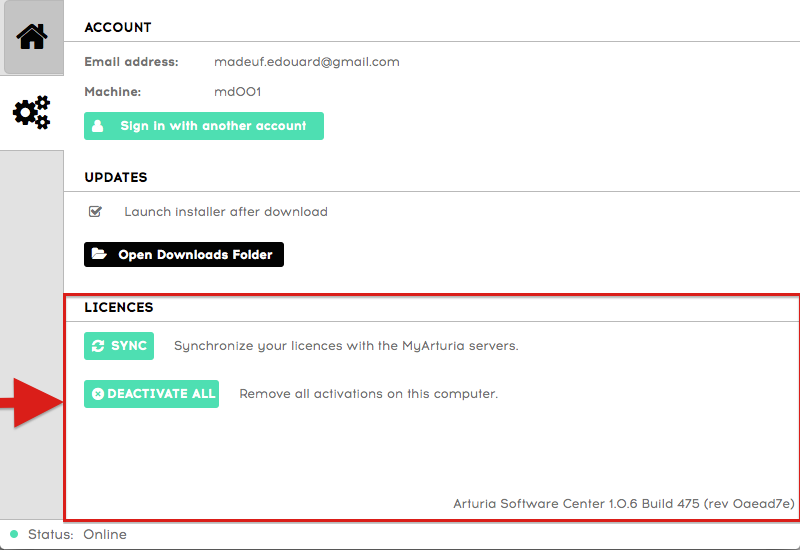 4/ To Deactivate your licenses from your computer press the "Deactivate all" button
Once you clicked on deactivate all, if you go back to the main tab, your should notice that your available activations have increased.