How to activate my product ?
Activate your product with Arturia Software Center
The Arturia Software Center (ASC) is automatically installed with the V Collection or by any installer of the individual products that use it, so you should not have to install it manually. If you can not find it on your machine, you can always download it here
First, open the ASC application, it can be found here :
Windows - C:/program files (x86)/Arturia/Arturia Software Center
Mac OSX - /Applications/Arturia/Arturia Software Center
Enter your MyArturia account e-mail address and password, then click on
Login
If you haven't already created an account, click on "Create my account"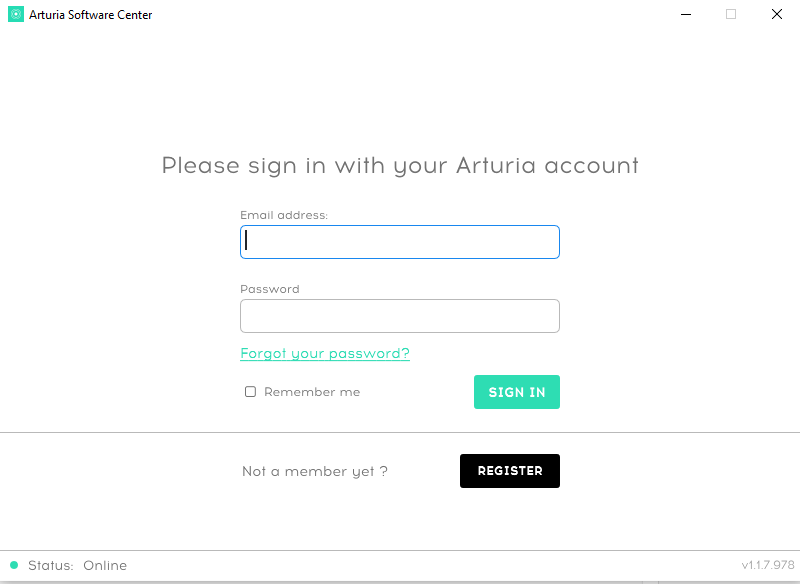 You should now see your instruments in the list called "My Products".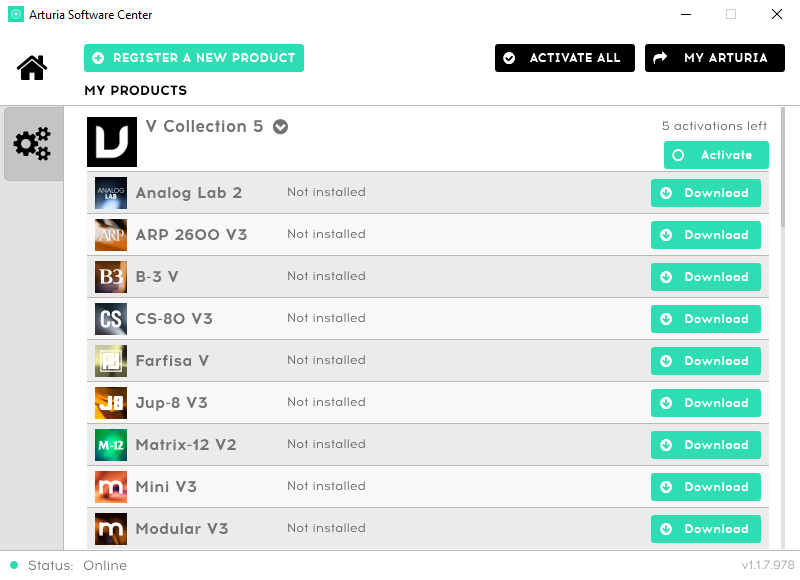 Once your product is up to date, simply click on the "Activate" button to activate your product.

You should now see the following :

Your product is now activated, enjoy !

For more information, please go to register and activate

If there is any issue, go to : ASC - TroubleShoot

Working on an offline computer ? No worries, the ASC also enables you to activate your software offline; to do so, please Click here.