Analog Lab 3 - General Questions
---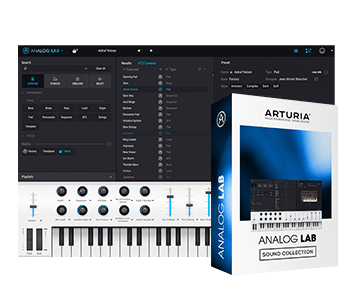 ---
You have questions about Analog Lab 3 ? You will likely find an answer here.
---
---
Improvement of the preset browser:
Possibility to filter by favorites
Possibility to delete Banks
Possibility to Import & Export playlists
New preset info panel layout
Possibility to filter per Categories
---
Improvement of the integration with Arturia MIDI Controllers:
Jump Category after multiple press on the Cat button
Navigation through playlists with midi controller
Navigate through InApp with midi controller
Multi performance improvement (Swap mode/Split point) through KLE
Pick-up Fader Mode added (None, Hook and Scale)
---
A multi allows to combine two different sounds of the V Collection in one preset.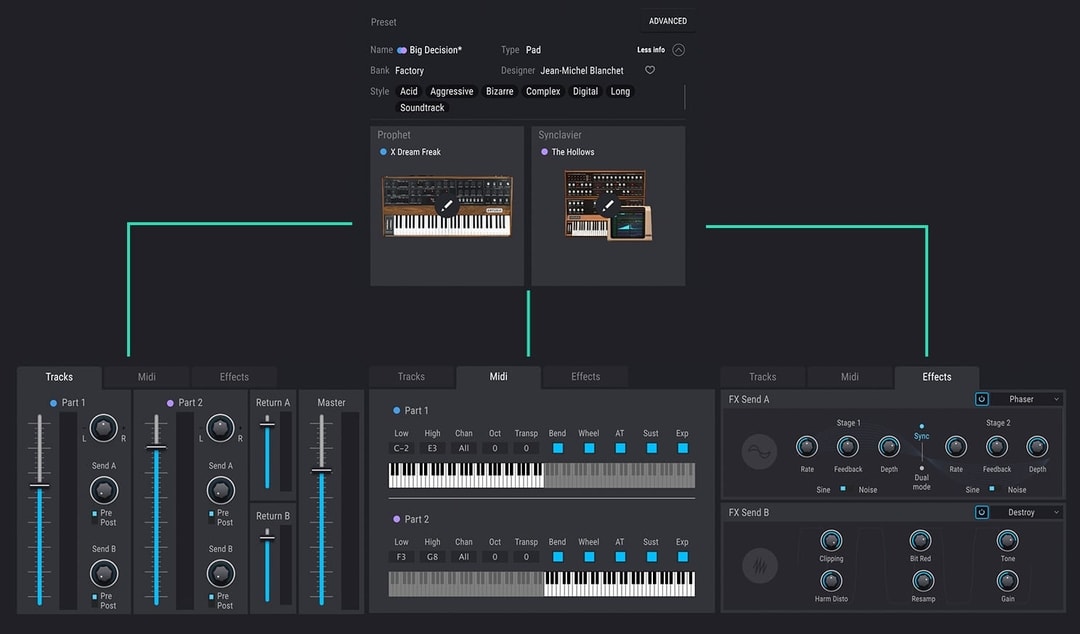 The presets can be mixed or a zone of the keyboard can be dedicated to each sound.
You can mix the two presets to your convenience with separate volumes, FX sends and pan.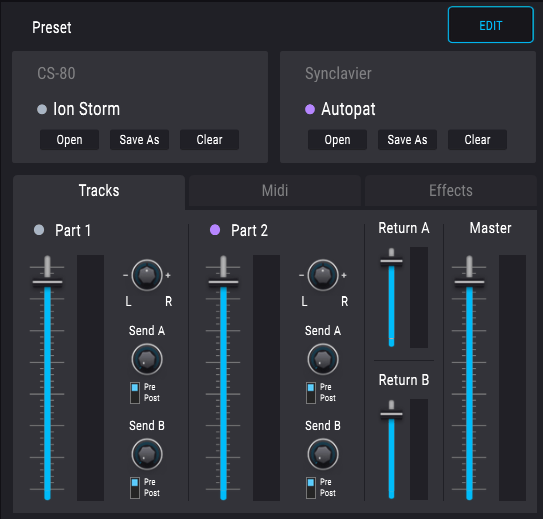 The Multi mode offers the possiblity to create macro controls and link up to 4 parameters of the two presets to a macro control.

Through Analog Lab, you have the possilbility to browse presets, but also and edit them further than the macro parameters if something is not to your taste.
Please note that access the instrument view and access all the instruments parameters requires to own the individual instrument license. This function is not accessbile if you don't own the instrument in question.
To access the instrument interface, here is how to proceed:
In the center of the instrument picture, click the "Edit Pencil"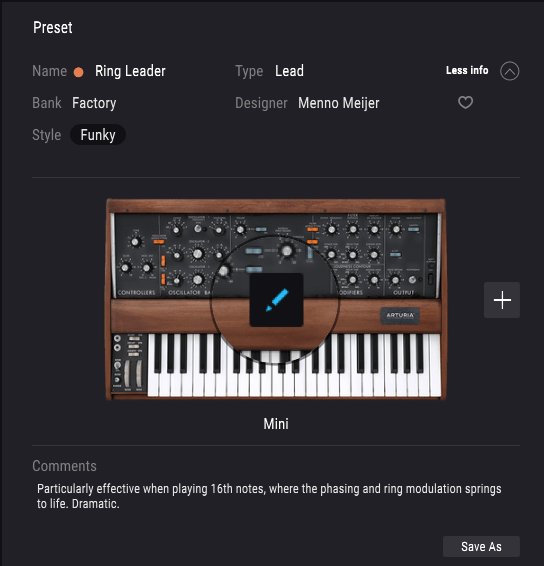 The instrument interface will then replace the preset browser.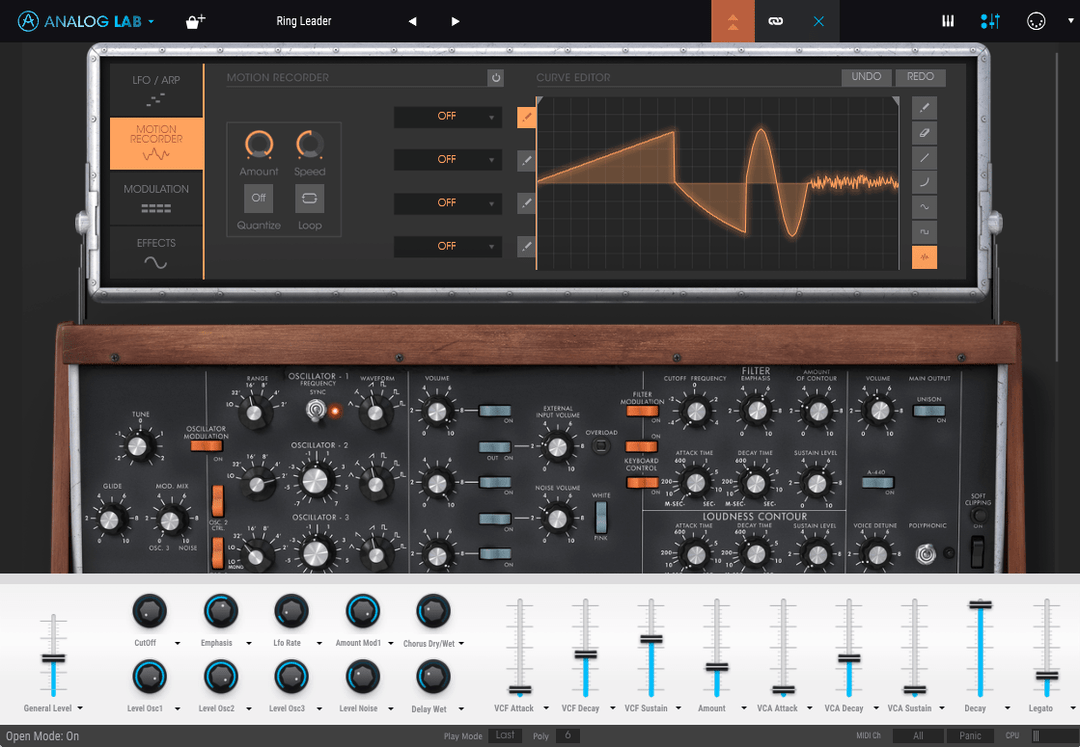 From this view, you will have the possibility to access the instrument's parameters.
---
If you have any further questions, feel free to
contact us
.
---