---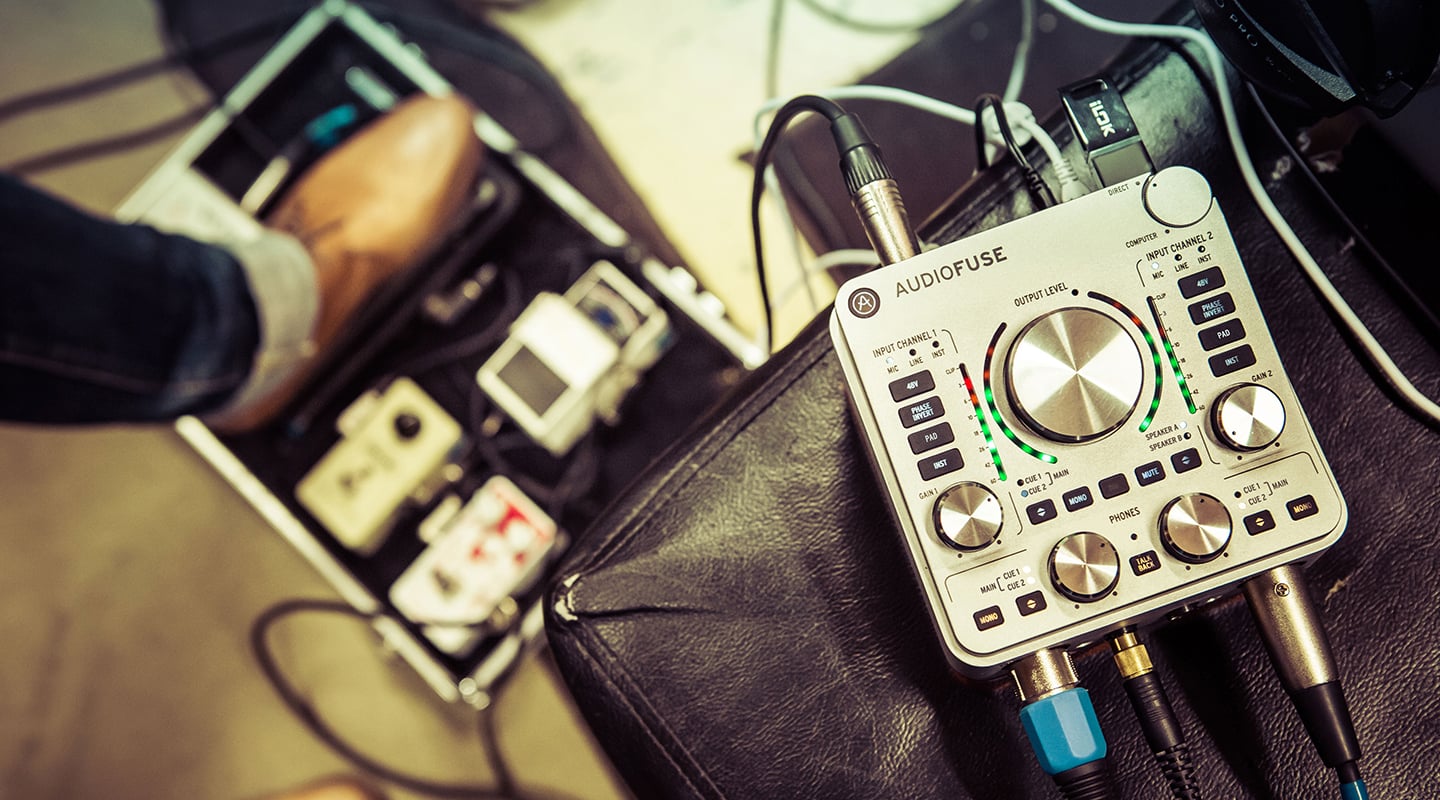 ---
Find below the AudioFuse tutorial series.
---
---
In the first episode of our tutorial series on the AudioFuse, Guy Perchard runs us through the differences between the 4 unique power modes that this compact, powerful interface has to offer.
---
In the 2nd episode of AudioFuse tutorial series, Guy Perchard shows us how simple it is to take advantage of the re-amping feature found in this versatile little interface.
Watch the video and find out how to transform your guitar parts with the sound of real amps.
---
In the 3rd episode of our AudioFuse Tutorial series, Guy shows us just how easy it is to use this adaptable little interface to play and sample from vinyl records using its in-built RIAA preamp. Covering setup and configuring the AudioFuse Control Center, you'll be enjoying your record collection in now time.
---
If you have any further questions, feel free to
contact us
.
---