How to benefit from my V Collection upgrade / crossgrade offer
-> This article concerns registered users only, owning at least one instrument.
Here's how you take advantage of the V Collection 5 upgrade offer:
1/ Go to the Arturia website and connect to your Arturia account.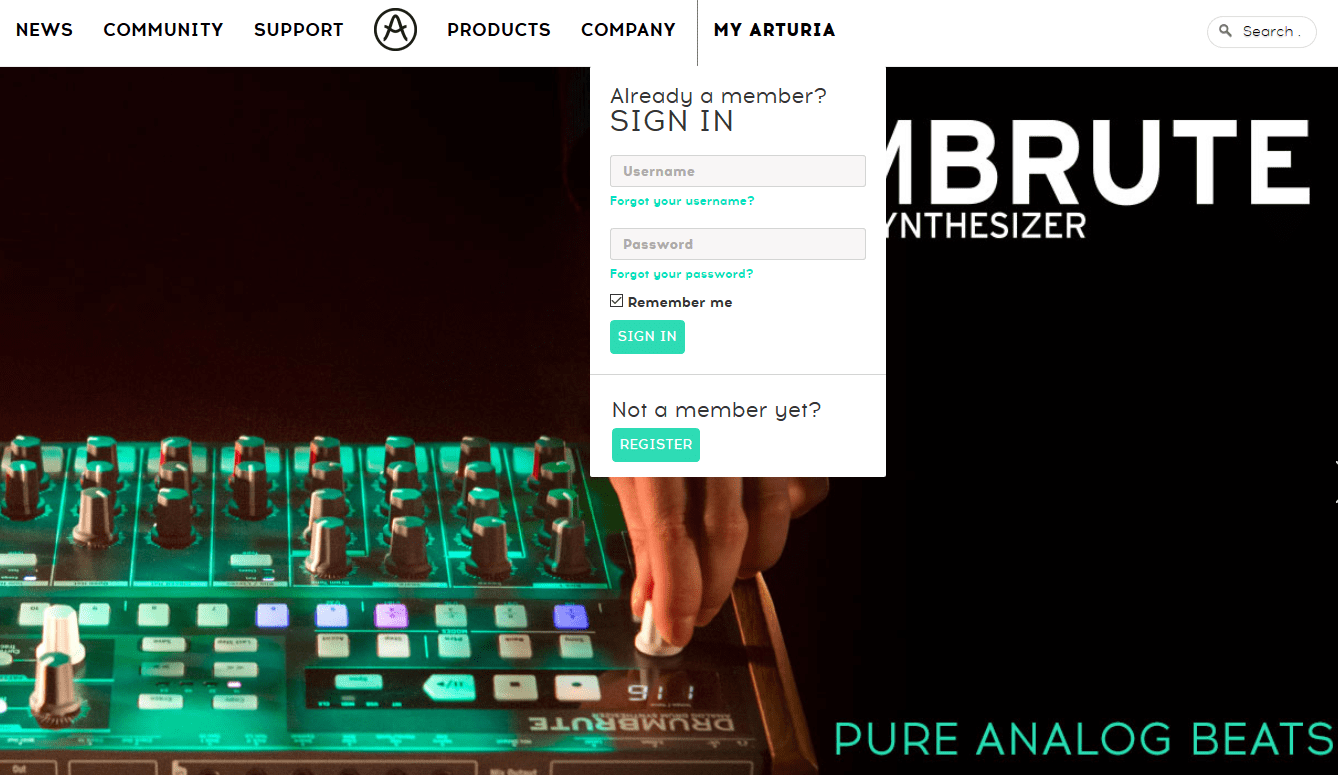 2/ Once you're logged in, click on the "Upgrade" button:

3/ You have now added the V collection 5 to your cart; the discount is automatically applied.
-> Don't forget to choose your payment method !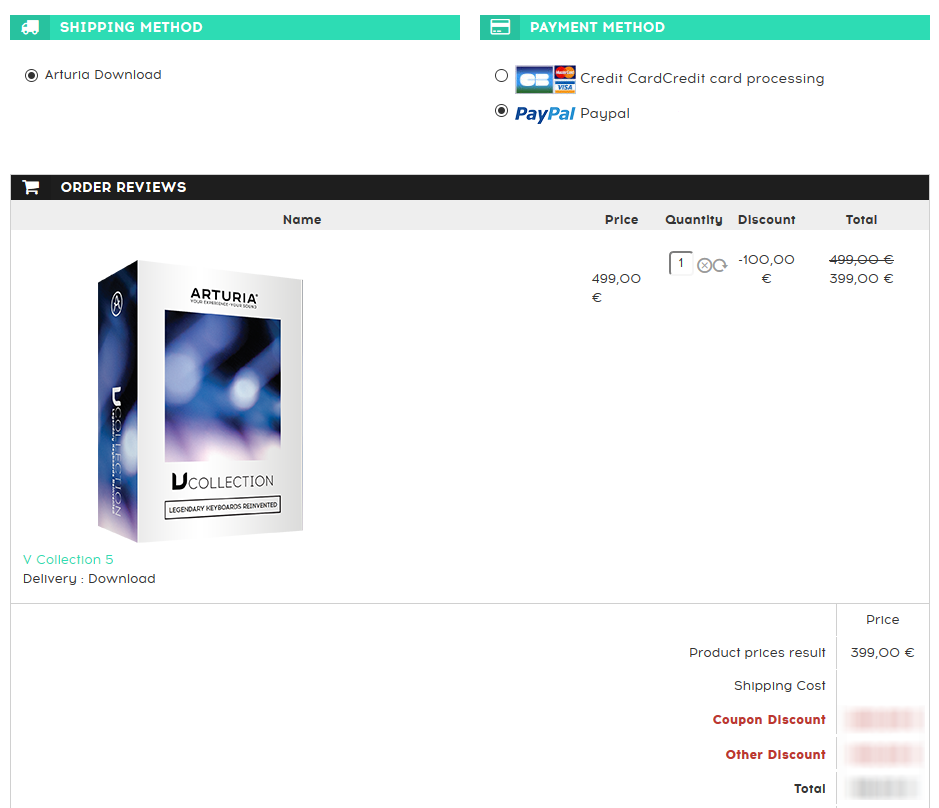 4/ Finally, check the "Terms of Service" box, click on "Confirm Order" and follow the instructions.
Feel free to contact
sales-inquiry@arturia.com
if you have any troubles ordering your V Collection 5, or have any questions.
Please, note that your coupon can only be used once, and is only to be used for the V Collection 5.
If you own a V Collection 1/2/3/4/Special edition (such as the 10 years Edition, or the V Collection Classics), it will be automatically linked to your V Collection 5 license; this means you cannot resell your previous V Collection.