Firmware update errors, how to solve them ?
During a firmware update, the following error may be encountered: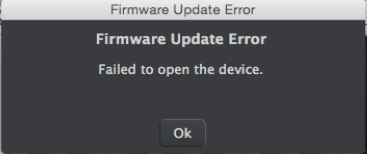 OSX:
To avoid this issue, please follow the steps below:
Close the MIDI control Center
Unplug concerned device (make sure it is not connected to a USB HUB / USB extension)
Open Spotlight (top right corner of your screen)
Type : "Audio MIDI setup"
Open the Audio MIDI setup utility
In the menu bar, select - "Window" then "Show MIDI window" or "Show MIDI Studio" on 10.10
The MIDI Studio should now show up will all the MIDI devices already installed on your MAC.
Select the concerned device and click the "Remove Device" button. (at this moment, the device may be identified as a generic controller.)

Example: Here with Beatstep Pro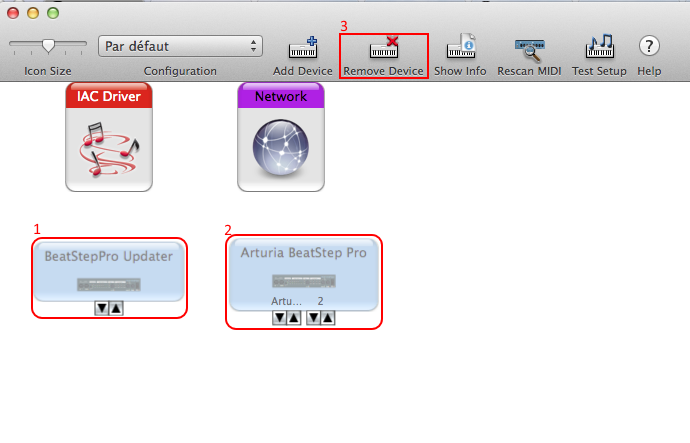 9. Replug the device




10. Finally, try to update your firmware again.

/!\

During the firmware update procedure, instead of turning the device ON / OFF, please try to physically unplug it and replug it

/!\



RESULT :
the Firmware update process should now work as intended.
Windows :
Open the device Manager (press "Windows button" + "Pause/Break button" at the top right of the keyboard/ Choose device manager).
Then expand the "Audio, video and game" tab.
Plug and unplug the device. (make sure you are not using a USB HUB / USB extension)
The list is supposed to show the hardware product, under the "Sound, video and game controllers"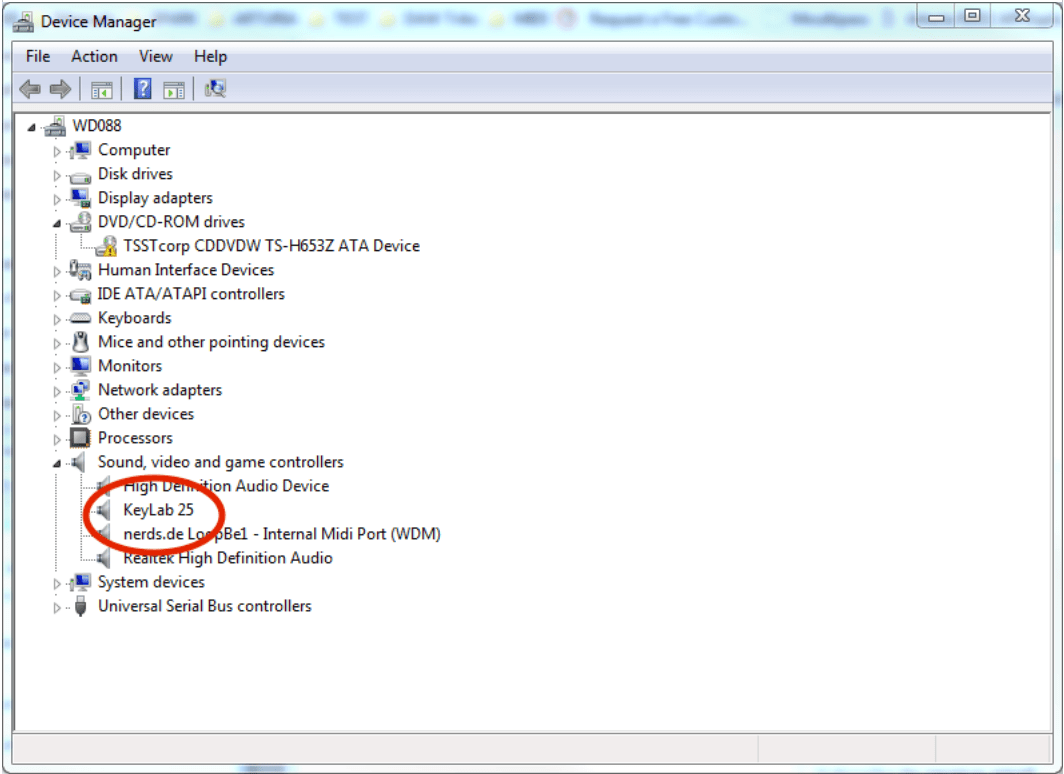 If the device is appearing in the "Other devices" tab

Unplug it (disconnect the usb)
Click on the name of the device
In the Menu bar, go to "Actions" and select "Uninstall"

If the device is not appearing at all

Try to unplug (disconnect the usb)
Then replug your device.
Then please try again to update your firmware, the process should now run smoothly.

If it's not, you can try with another USB port, or from another computer to see if the issue is specific to the computer or to the device.