Keylab Essential - Tutorials
---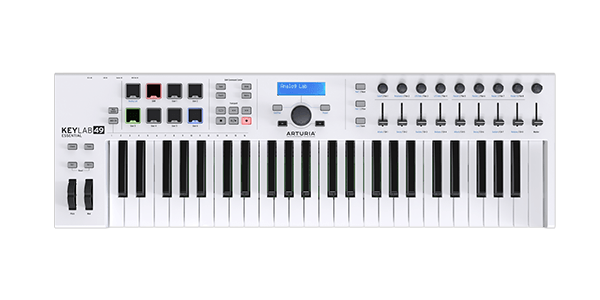 ---
Find below the Keylab Essential tutorial series.
---
---
Getting started with the KeyLab Essential is simple and straightforward, but Arturia are always here to help. In this video, Guy Perchard gives a quick overview of the controller, and guides you through its setup.
---
It is smart, stylish, affordable, and it also comes with a set of indispensable software that will provide you amazing sounds and the way to turn them into unforgettable records. In this second episode, Guy Perchard shows you how to make the most of the advanced integration between the KeyLab Essential and Analog Lab.
---
---
Do you want to learn how to fully customize your KeyLab Essential? Part 3 in our series of tutorials sees Guy Perchard run through the simple steps of creating your own personalized user maps. Watch the video, see what sets this unique MIDI controller apart from the competition, and imagine how you could use it in your setup.
---
---
If you have any further questions, feel free to
contact us
.
---