Midi Control Center - Firmware update fail on Mac OSX
---
During the firmware update of one of your products, the following error may be encountered: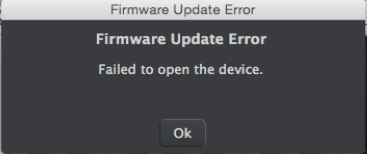 "Firmware update ErrorFailed to open the device."
To get rid of this error message, please follow the steps below:
Close the MIDI control Center
Open Spotlight (top right corner of your screen)
Type : "Audio MIDI setup"
Open the Audio MIDI setup utility
In the menu bar, select - "Window" then "Show MIDI window" or "Show MIDI Studio" on 10.10
The MIDI Studio should now show up will all the MIDI devices already installed on your MAC.
Select the concerned device and click the "Remove Device" button (At this moment, the device may be identified as a generic device.)

Example: Here with Beatstep Pro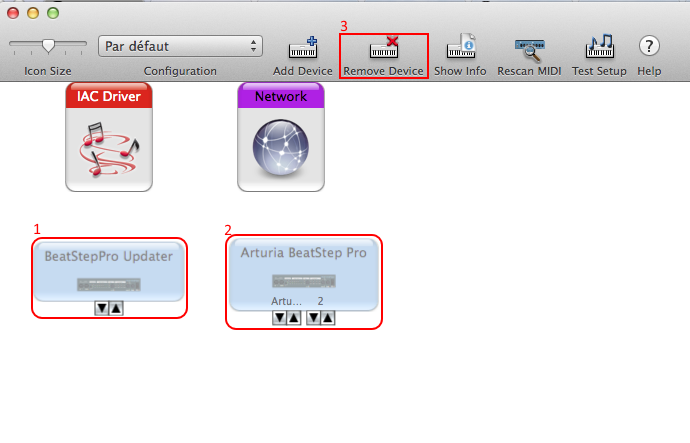 => Once deleted, if you try again, the update process should work as intended.
Et Voila...