Setup a MIDI controller in my favorite DAW
---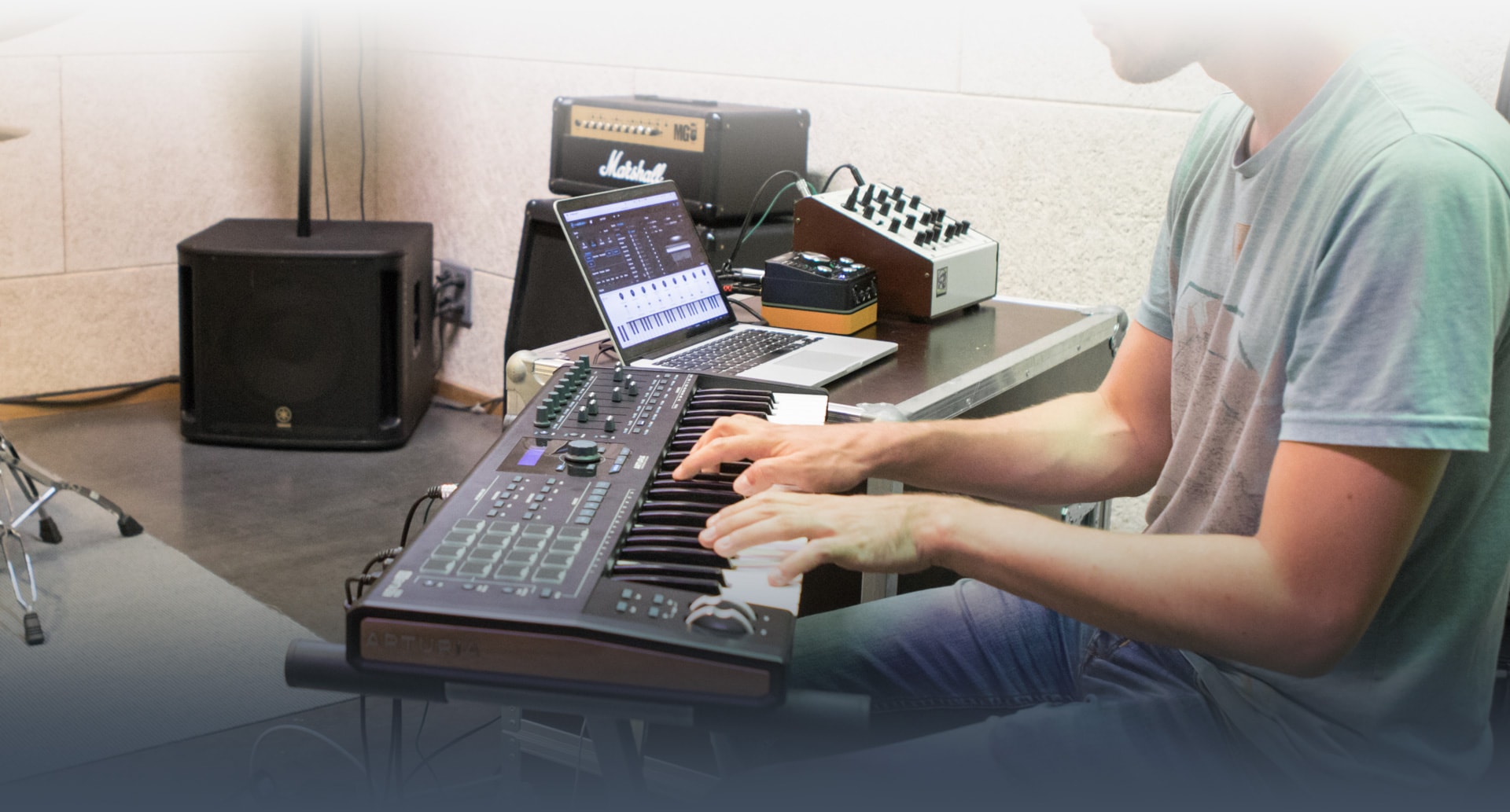 ---
Please find below how to setup a MIDI Controller in your favourite DAW.
---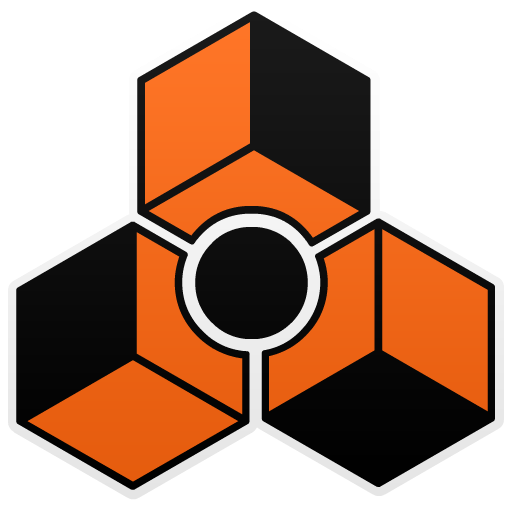 1. Open Reason preferences and open the Control Surfaces tab.
2. Click on Add
3. In manufacturer select Arturiaor Other and specify the model of your controller.
Finally select your MIDI input by clicking the drop-down box at the bottom of the window.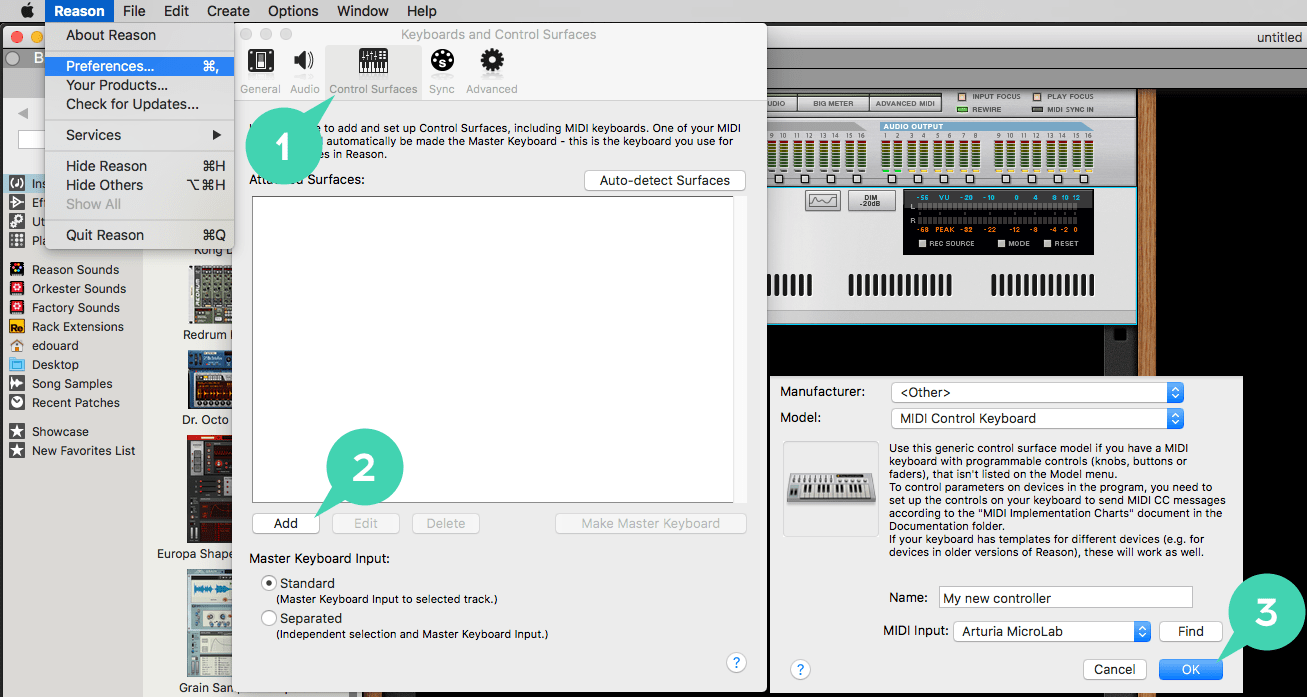 ---
If you have any further questions, feel free to
contact us
.
---