What's new in V Collection 7
---

---
Want to know what's new in V Collection 7?
---

V Collection 6

V Collection 7
CZ V



New

Mellotron V V



New

Synthi V



New

Analog Lab


V.4

NEW

B-3
V.2

New

Buchla Easel V


Clavinet V


CMI V


DX7 V


Piano V2
Synclavier V
Stage-73 V
Farfisa V
Mini V
Jupiter-8 V
ARP 2600 V
Prophet V
SEM V
Modular V
CS-80 V
Wurli V
VOX Continental V
Matrix-12 V
Solina V
New in V Collection 7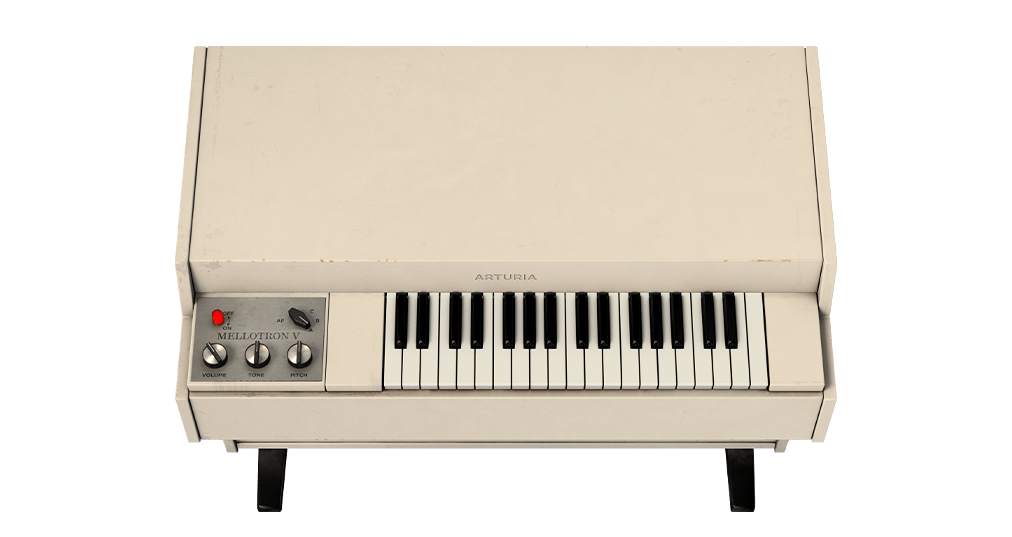 Mellotron V
Legendary Tape Keyboard
This original instrument redefined what keyboard players could do, unlocking the doors to orchestral and choral sounds at the touch of a key.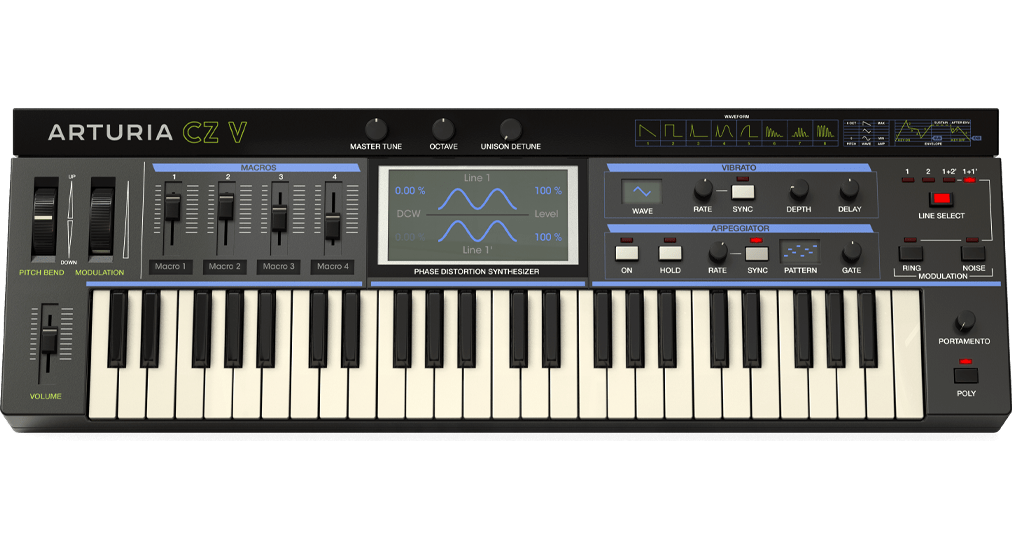 CZ V
Phase Distortion Cult Classic
The budget synth that became a legend in its own right. The instrument that brought the digital synth revolution to the masses is now at your command.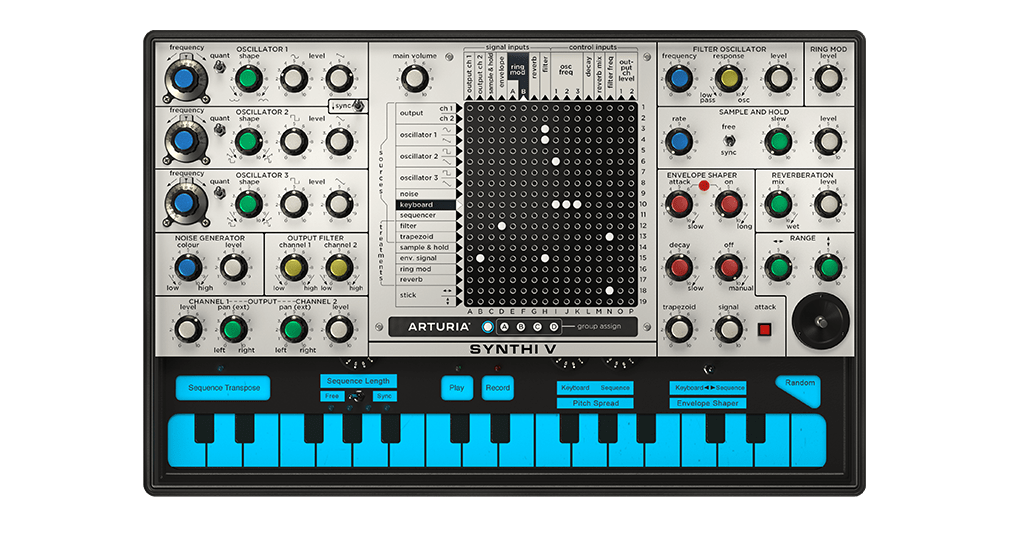 Synthi V
British Silver Machine
The quirky British "silver machine" that put a new spin on modular synthesis, reborn in software with exciting new tricks up its sleeve.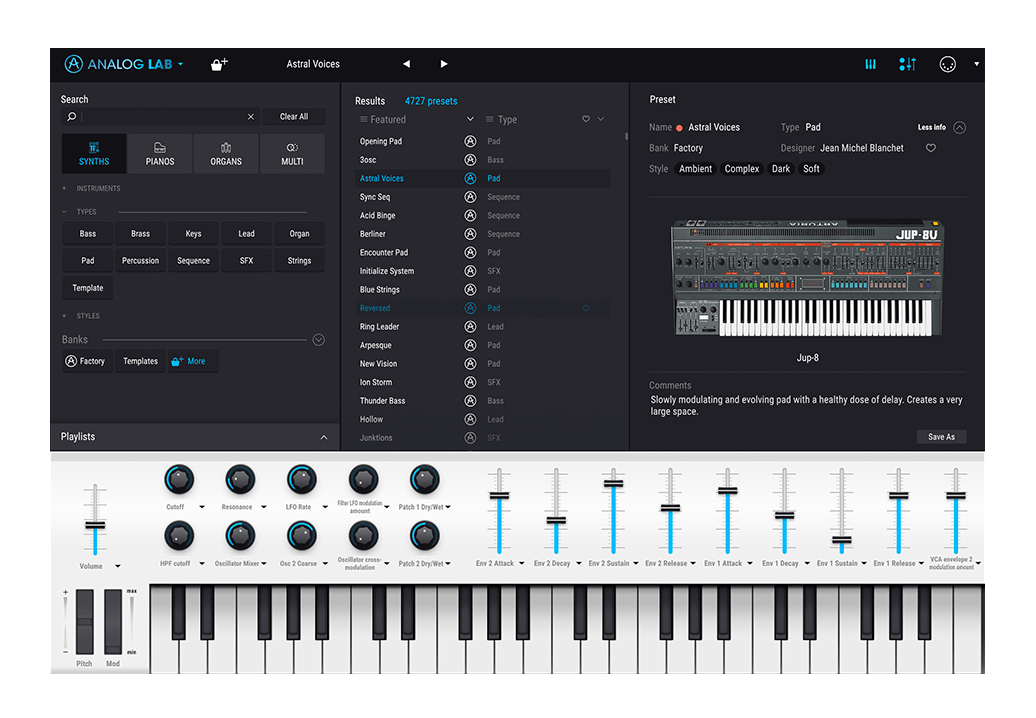 Analog Lab 4
Keyboard Anthology
Personalize your own perfect keyboard, with thousands of amazing presets, perfect integration, effects, and a built-in live mode. Your go-to choice for inspiration.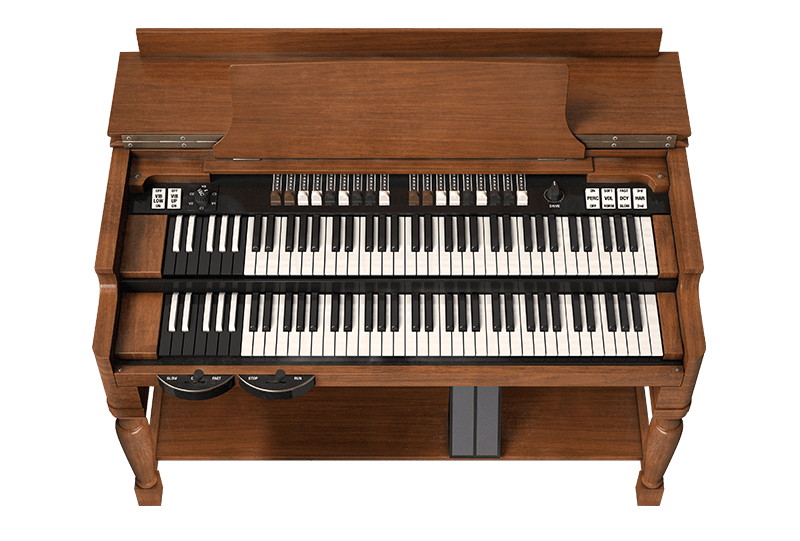 B-3 V 2
The most popular organ reborn
Our recreation of Hammond's legendary organ has received a total sound engine overhaul, making it the most authentic, vibrant electric organ virtual instrument ever.
Synthopedia
Cutting edge presets
800 brand new, modern sounds created for legacy V Collection instruments. The hottest synths and chart-topping keys are yours to explore.