Vocoder V - How to setup a USB Microphone as audio input?

Here is how to set your USB microphone as the audio input using Vocoder V.

How you do it depends on whether you use the Vocoder V as a standalone instrument, or if you use it in a DAW.

It also depends on your setup; the setup is slightly different on Windows and Mac OS.

As a first step, please configure you operating system.
On Windows
, you will first have to download
ASIO4ALL
, to use it as your
ASIO Driver
.
Once ASIO4ALL is selected in your
Audio Midi Settings
, open the the
control panel
and enable the
desired input and output
.
This way, you will be
able to use your USB microphone
with the Vocoder V.
On Mac
, you'll have to first go in
OSX audio midi setup
and create an
aggregate device
with desired audio output and input.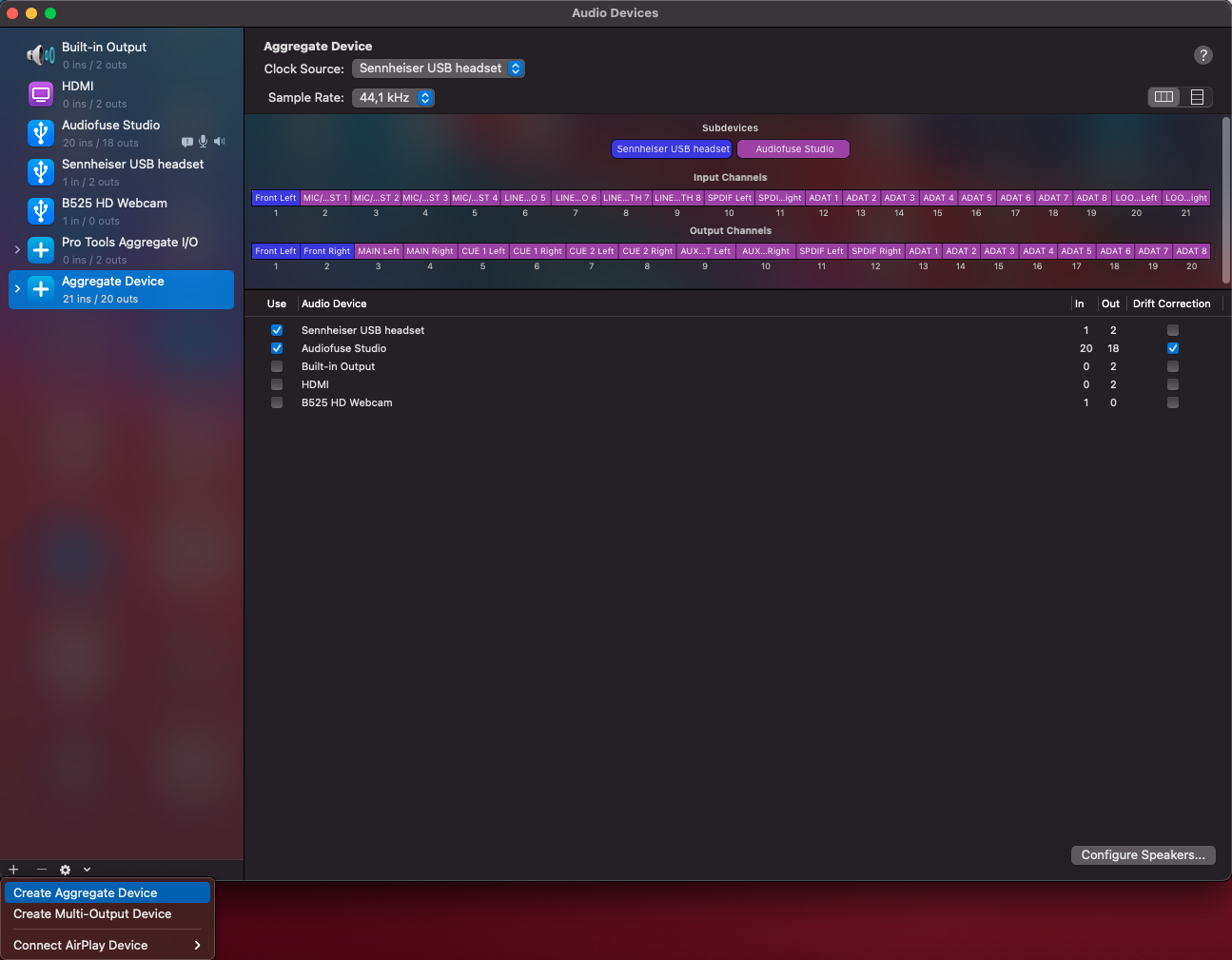 If you don't know how to create an aggregate device, please refer to
Apple's support page
.
Once done, you can use it in the Vocoder in
standalone mode
.
Note
: Make sure that you've given the
right accesses and authorizations
to the Vocoder in your
System Preferences
.
Click on the upper left menu, on
Audio Midi Settings
.
The window shown below will appear: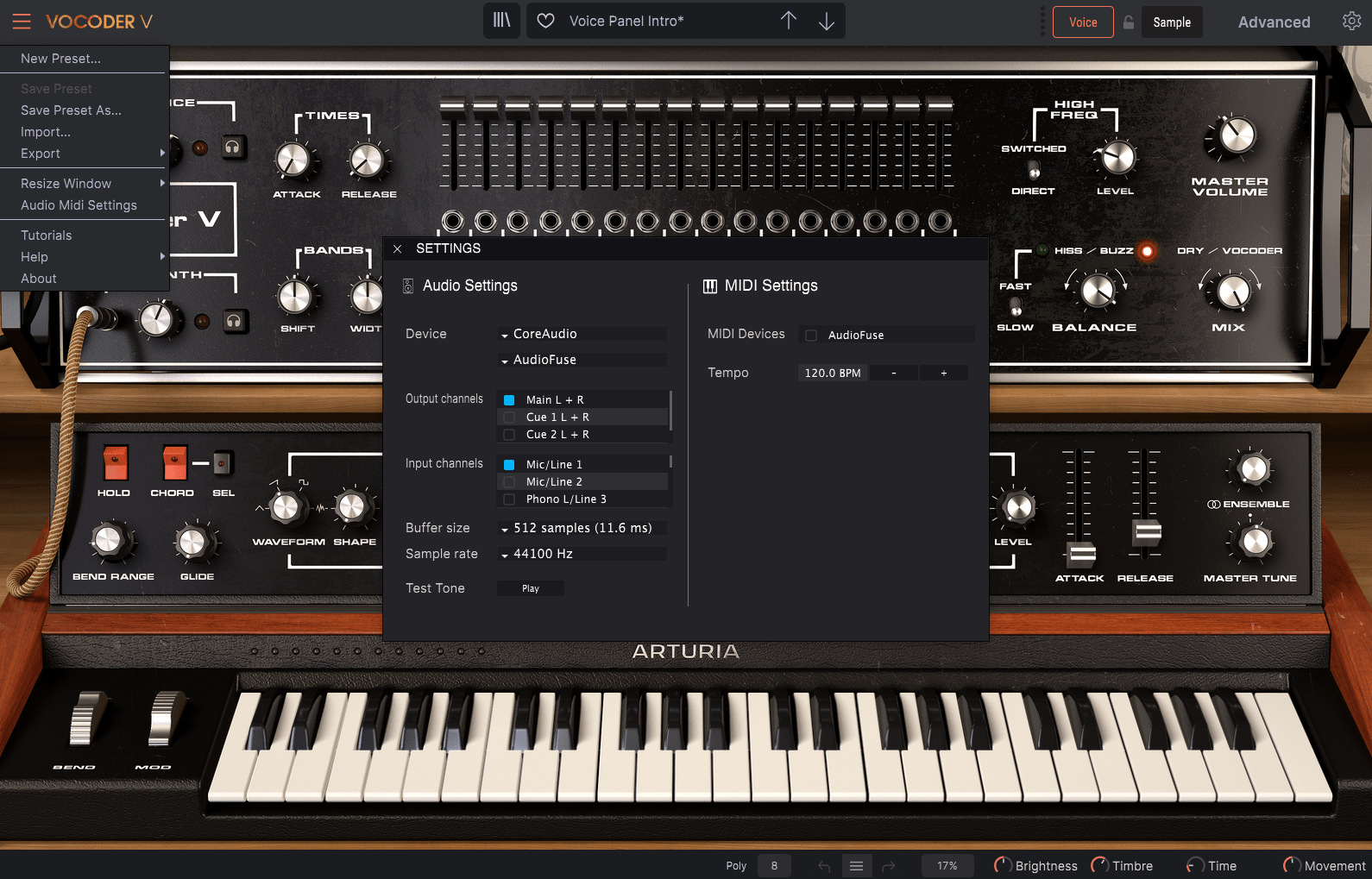 From there, you will be able to
choose your audio input
.
You need to create
two different tracks
:
A MIDI track with your Vocoder V as a VST3 plugin (won't be handled with other formats).


An audio track, with your microphone
And then to
send the output of the audio track to the Midi track
where your Vocoder is.
To set your
USB microphone
as the
audio input
using
Vocoder V
you can also use the dedicated
"Side-chain" input
which may be accessible on top of the interface
depending on the DAW
used.
E.G through "
Ableton LIVE
":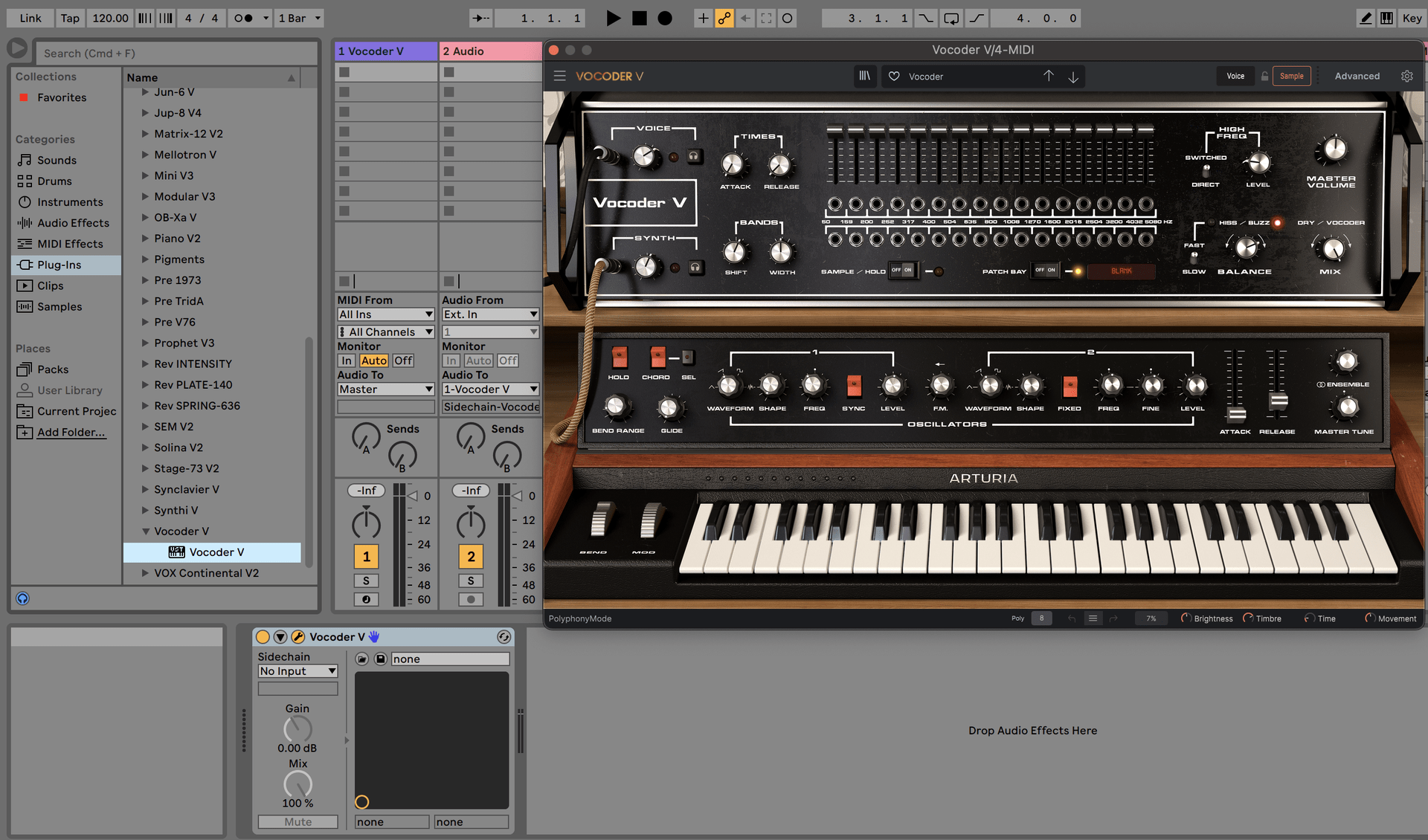 If you still have doubts about the whole process, the Vocoder instrument also embeds
dedicated tutorials
for these aspects in the
"Help" section
: