JAKE MILLER

DRUMBRUTE: AN EXPERIENCE IN ITSELF
BIOGRAPHY
Jake Miller is originally from Brisbane, Australia, and has spent the last few years based in London, UK, acting as an engineer and producer for some of the world's top pop, rock, and electronic artists. Jake has added DrumBrute to his impressive studio kit list. We find out how he goes about making beats in the studio.
Your roles include mixing, engineering, programming, producing, performing, and music equipment geek. By doing all of these, do you feel by combining these skills they benefit the end result?
"I'd certainly like to think so. I imagine there must be a way that having all those things in mind affects my decisions when I'm working, but it's not something I'm particularly conscious of. "
Brisbane has a good music scene. How did growing up there influence your musical output nowadays?
"I have mixed feelings about it, really. I have a bit of an issue with not liking things I'm not good at right away, so in some ways having all these confident musicians and songwriters around slightly stilted my confidence in some areas. But the silver lining there was that it made me concentrate on what I felt I was definitely making headway on at the time, which was engineering and mixing. So I focused on that for a long time first, and I don't think I really developed any confidence as a producer until I moved away to London and had some time on my own to figure out exactly what I wanted from being a producer, and what that meant to me."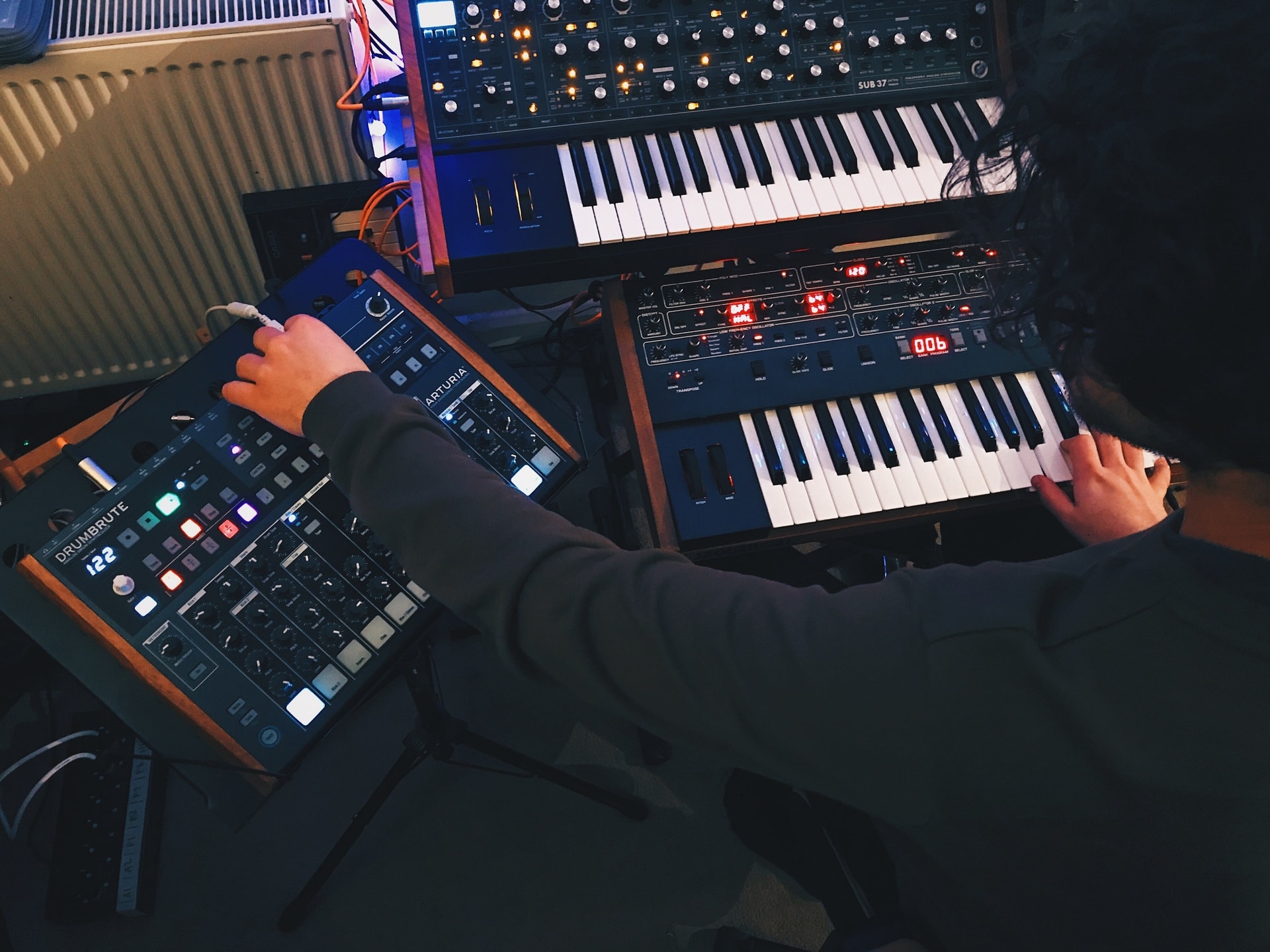 Abbey Road, RAK Studios, Tileyard, Strongroom: all amazing studios that you've worked at. Has this helped you to mold your own sound and techniques?
"They're all great, and it's loads of fun using gear you can't afford and mentally cataloguing every time you stumble on a sound you recognise from a bit of outboard gear and going: "Oh, that's like the sound from that record I like, I guess I know how they probably did that now". Realistically though, I probably do the most learning when I'm quite restricted and I can't rely on toys to do the work for me. "
"In July I was recording an album with Jesse Davidson, and our slightly backwards plan was to record drums last once we'd finalised all the arrangements going around them, because the songs were still very basic demos when we started - most didn't even have a structure yet. I was recording guide drums in my lounge room with maybe a quarter of the mics I'd usually use, maybe three or four most of the time. I ended up having a lot of fun with those restrictions and created sounds I never would have in a bigger studio. Some wound up getting replaced with drums we did at Lightship 95 on their API with loads of mics, but some tracks just sounded better with the drums we built everything on."
"I guess what I'm saying is, big studios are great, but they're by no means essential if you're willing to put in the work with what you have. Some great recordings have been made with not very much equipment."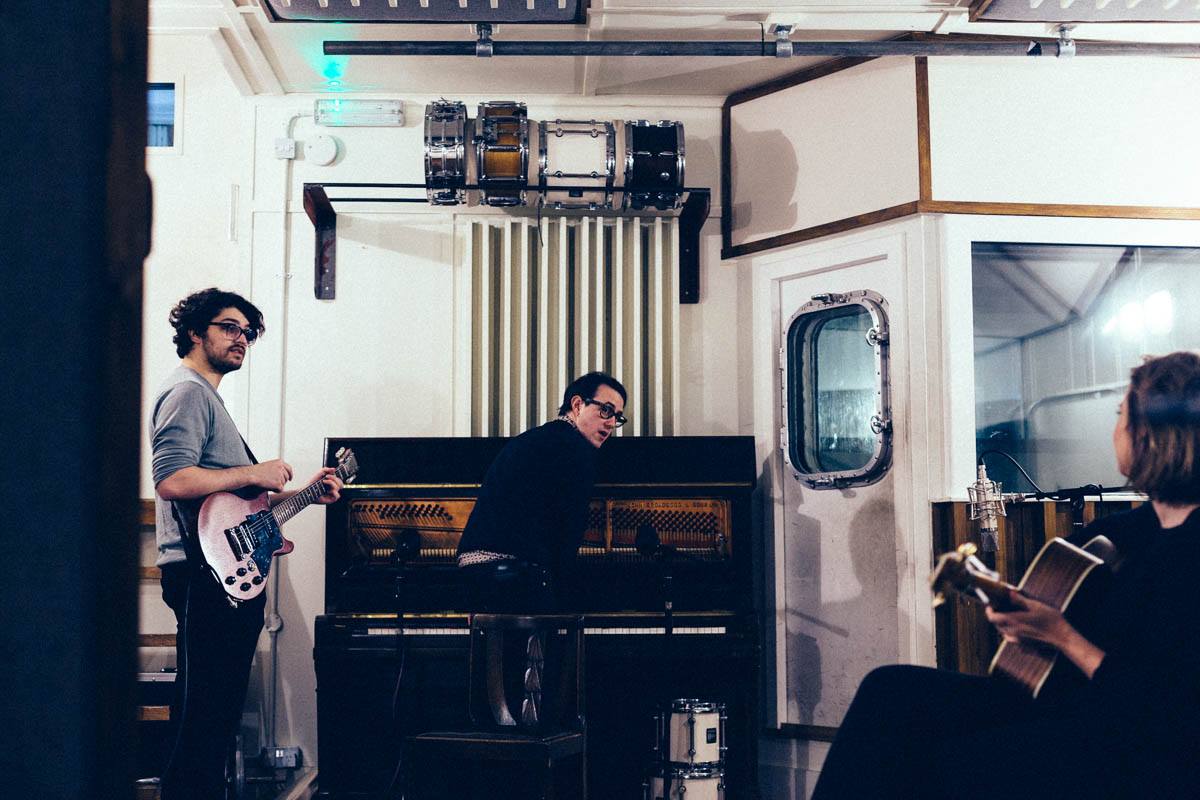 Photos by Tash McCammon
You're a gear freak, synths and drum machines and guitars form a large part of your collection. And now you've got a DrumBrute too.
"I've been a bit of a guitar nerd since I was a teenager, albeit never an amazing player by any stretch of the imagination. As for synths, I'd only ever had brief days in studios with nice ones at my disposal – really I cut my teeth with synthesis on software and graduated to analog stuff later, I did recently acquire a Prophet 6, which has been a bit of a dream come true. It has been great though, no wrong purchases when you already have a pretty good idea of what each one does from its software counterparts. Sometimes you even go back to the software because it can just do things that can be so laborious in the analog world. The Arturia V Collection has been a mainstay for me in that department for a good few years now."
"The DrumBrute is a very recent addition, when I first got it I was literally sitting in bed with it programming pattern ideas into the banks for later. I'm especially enjoying being able to program polyrhythmic patterns that rarely repeat and keep evolving. It's great to have a device like that, where you're confined to one element of music and you can let ideas run wild without distraction. For me it's mostly been a writing tool, more so than being a conventional drum machine. It really comes to life as an instrument once you start to interact with the step-repeat and randomise functions."
The individual outputs are useful too.
"I'm yet to truly delve into the multi-output options, as I quite like treating it like a little characterful beatbox/metronome to begin a track with. But I can safely say that distortion is a great companion for the master output. You go from having some very traditional analog drum sounds to instantly entering 1990's Warp Records territory once you begin to saturate and morph the sounds into something a little more unusual and ear grabbing. It's different to distorting samples "in the box" as well, more interactive, less linear. "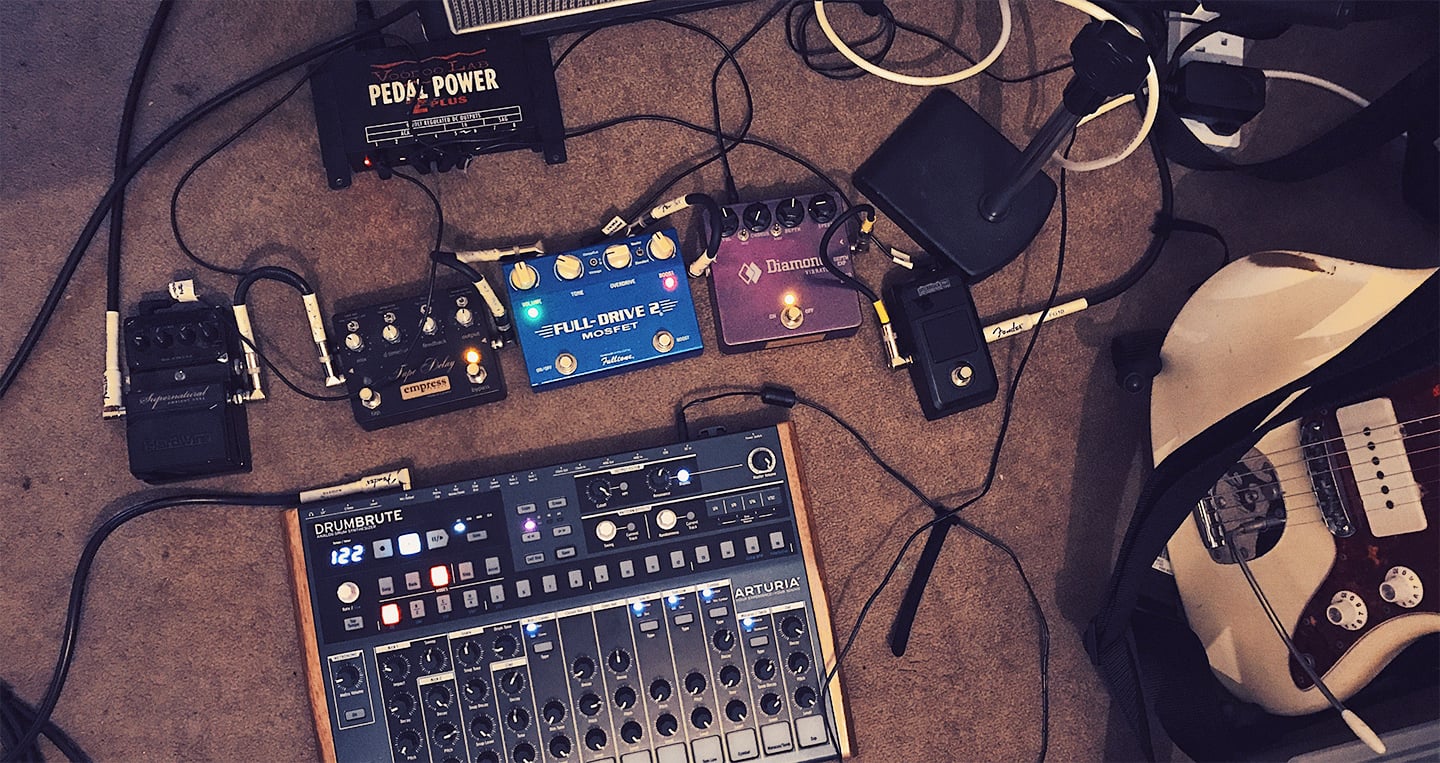 Photos by Tash McCammon
Does your approach in the studio differ depending on the artist you work with?
"Completely. Sometimes you really just need to be quite passive and facilitate the realisation of an existing vision, and other times you need to be the one to bring direction and clarity to a song the artist maybe wasn't sure about or had lost perspective on. "
What has been some of the most interesting projects to work on?
"Well, I try not to work on anything that isn't interesting to me personally in some way or another, because I lose interest and patience very quickly if I ever do. At the moment, though, I'm making an album with Jesse Davidson who I mentioned earlier, as well as an EP with a talented songwriter named Delia Obst – both from Adelaide, Australia. Plus, I'm producing an album for Dublin band Spies, as well as working here in London with Guy Sigsworth on his album under the alias Stet, for which I was very lucky to record Imogen Heap on the opening track! That being said, it's not at all what you'd expect… you'll have to wait and see."
"Last, but not least, an album with 80s legend of Yazoo fame: Alison Moyet, which Guy is producing and I'm engineering, programming and mixing – alongside Chris Elms on a few tracks."
Lastly, you've mentioned that DrumBrute is inspiring. How will you continue to use it in your productions?
"Well, as I mentioned, I need to further explore the split outputs for more detailed processing, I think that's really the next step. The fact that it's fully analog and has 17 instruments is wonderful. I'm going to need some more inputs on my setup first!"