MARC DOTY

MATRIXBRUTE ON AUTOMATIC GAINSAY
MARC DOTY

MATRIXBRUTE ON AUTOMATIC GAINSAY
We caught up with Marc Doty, the unequalled passionate and erudite keyboardist behind the YouTube channel Automatic Gainsay, to chat about his passion for synths, his time in the industry, and his experience as a MatrixBrute owner.
For the inquisitive synthesist, there are few better resources than Automatic Gainsay, a constantly evolving love letter to the synthesizer, penned by composer, synthesist, and synth historian Marc Doty.
Focusing on analog synthesizer history and technical demonstrations, Marc's YouTube channel features hundreds of videos, and has garnered millions of views and a dedicated fanbase.
Marc Doty once again puts his mastery at your service
in the form of a free bank of 32 presets for our flagship analog synthesizer.
Marc even shot a video to illustrate his vision through their creation.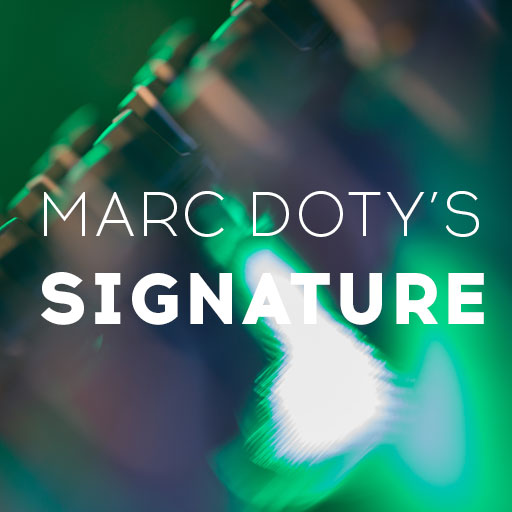 Marc Doty's Signature Preset Bank
Past and modern classics unite
Marc Doty's Signature sound bank for MatrixBrute is nothing less than what you could expect from such an accomplished pedagogue and synthesizer expert.
Willing to illustrate the limitless sonic possibilities of the Arturia mother ship, Marc has created a collection of presets which make the most of its extensive feature set and flexibility to summon up the distinctive feelling of some illustrious legendary keyboards and synthesizers.
To invite you to go further in terms of sound design he also explored a wide array of specific sonic applications such as vocal tones, percussive patches, several paraphonic keys or pads and even polyphonic sequences.
Have fun with these presets, tweak them to your taste and use them as a source of inspiration. Each of them is the fruit of Marc Doty's huge experience.
Download Preset Bank
Marc Doty's Signature
Since April 2017, Marc has been creating dozens of in-depth tutorial videos on Arturia's flagship analog monosynth: the MatrixBrute.
To date, these 24 episodes contain over 5 hours of MatrixBrute demonstrations, enough to satisfy the curiosity of even the most discriminating synth expert.
Click on the playlist icon in the top-left corner to browse the different episodes.
The Youthful Years
Following a lifelong passion, Doty spent 5 years working as an educator, historian, musical technologist, and archivist for the Bob Moog Foundation, educating people on synths and their history.
"My passion for synthesizers began when I first heard one on the radio. For whatever reason, I became immediately obsessed, and that obsession hasn't waned for 40 years."
"My first synthesizer was a Roland Juno 106, a gift from my mom that she couldn't afford."
"I don't necessarily know what inspired my passion for synthesis, but I find the intersection of music, synthesis, and interface absolutely fascinating. I play other instruments, but there's something about being capable of authoring timbre as well as music that motivates and excites me."
"At 17, I had been obsessed with synthesizers for nearly a decade, and my mom thought it was time I should have one. I owned my Juno 106 from 1985 until about 1988. I got an early start in presenting about synthesizers. My mom saw the fascination I had with the synthesizer she had bought me, and she thought her students would probably be interested, too. She would have me come in and give presentations to her students about synthesizer operation and history."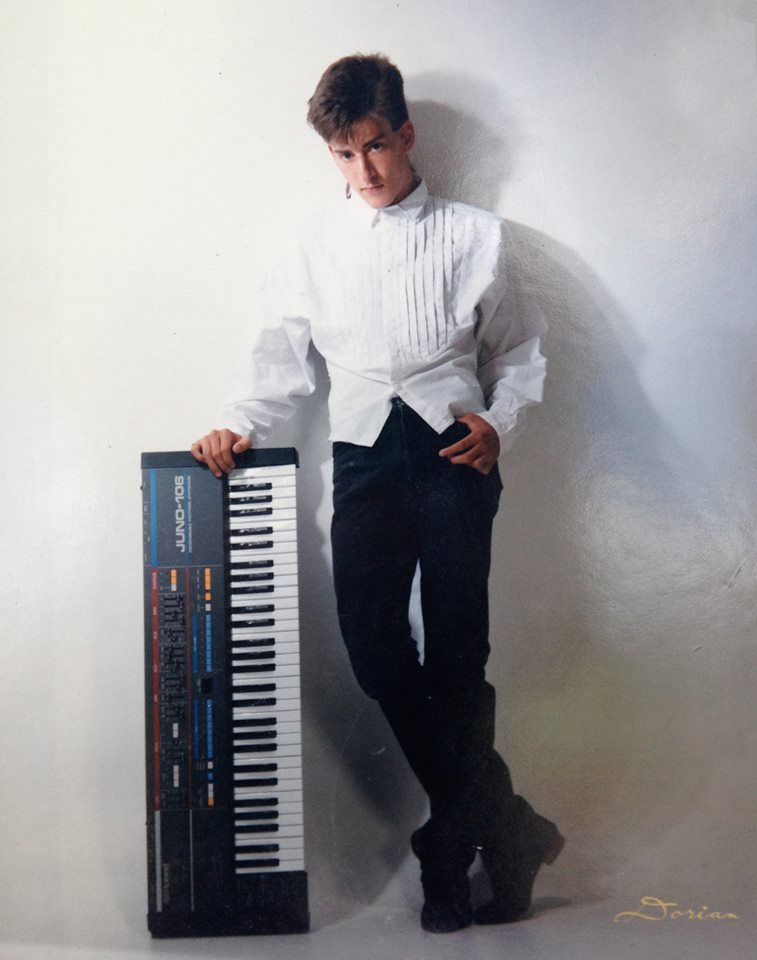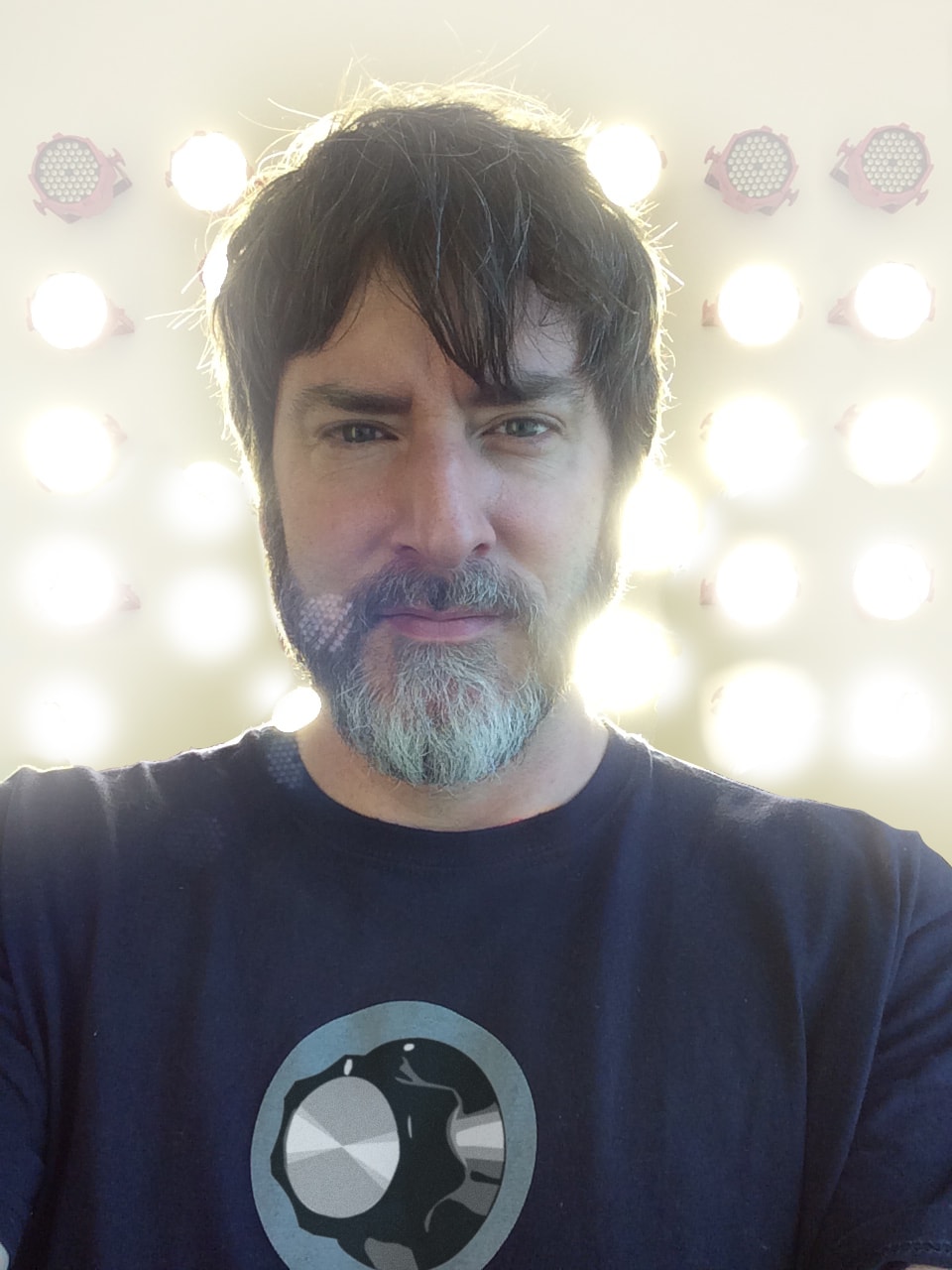 After spending years demonstrating synthesizers and the theory behind them, Marc started creating videos for Sonic State in 2006 on a brand new video sharing platform: YouTube.
At the same time, Doty created the Automatic Gainsay channel as a way to share the extra videos that he created.
"I realized that there were a lot of people who were interested in analog synthesizers, but had never experienced them first-hand. At the time, eBay was booming with sales of analog synths, but most of us were buying them on reputation and rumor, never having heard them. I decided it would be a good idea to create a resource that would allow vintage analog synthesizer enthusiasts to hear the sound and functionality of the synths they were interested in."