With a unique combination of semi-modular architecture and fixed preset routing, it gave it the place of being one of the most versatile synths of the 1970's.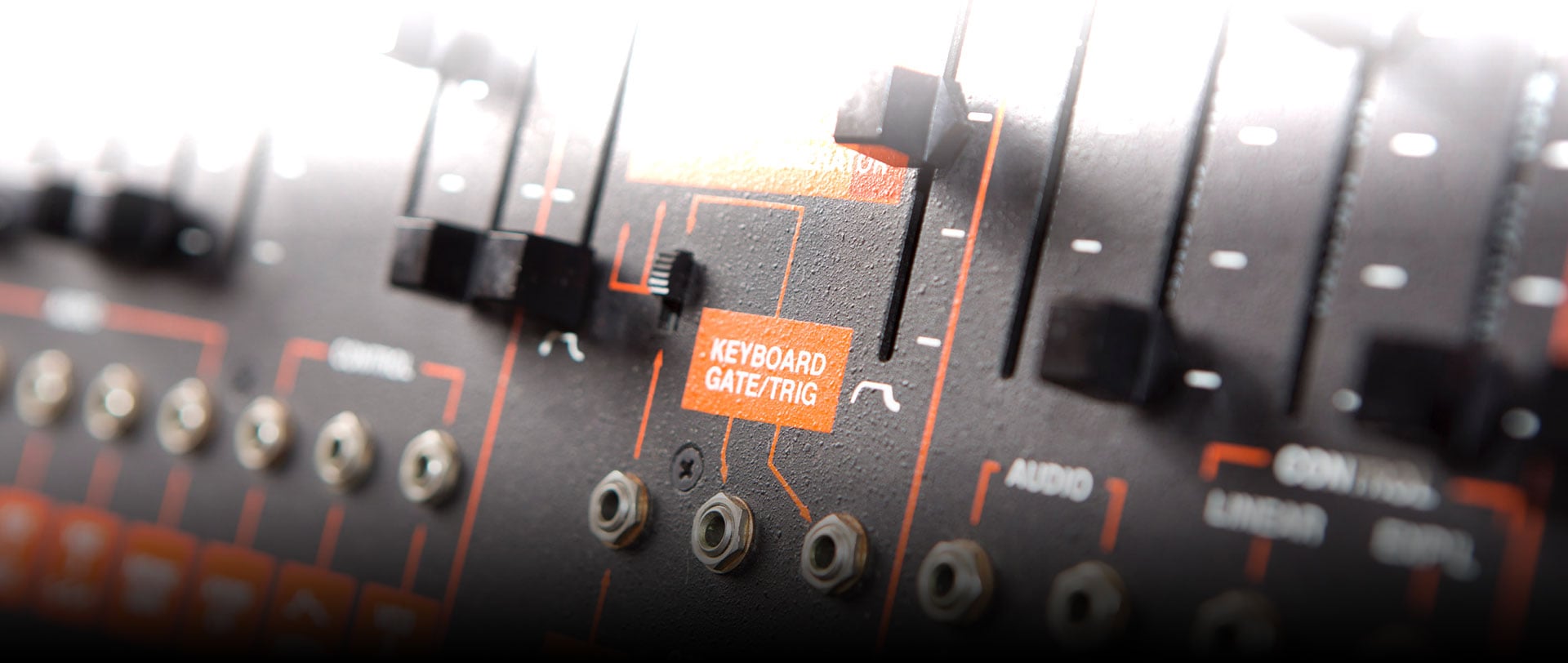 A Legend is Back
The Arp 2600 was an iconic sound and Arturia has been faithful in recreating this amazing synthesizer. From the sound of the 3 oscillators to the original 'grey face' filter to the vast modulation routing abilities. You get all this and more.

Sonic Explorations
If you're new to synthesis, no problem: we've included hundreds of excellent presets to get you started.
The Arp 2600 is a workhorse that can deliver everything from clean leads and sequences to crazy sound effects. When you need something with that extra special character the Arp 2600 is the one to go for.
Press Clipping
"Arturia turns a classic synthesizer into a superb piece of software [...] This is a great product that will appeal to fans of the original ARP 2600. Beginners, however, may well find it a little bit confusing, but persevere! ARP2600 V sounds authentic and can accurately recall complex sound patches. A major achievement. "
Mac Format
"A few obvious advantages of the 2600 V over the original hardware unit cannot be overstated.[...] For us it has become an immediate favourite -- a very worthy addition to anyone's virtual synth collection. "
Music Connection
"So how closely does the 2600 V reproduce the flavour of the original? [...] So while I can't attest to how truly authentic at waveform level Arturia's True Analog Emulation methodology is, I can definitely say that the 2600 V does seem to very successfully capture much of that specific Arp "flavour" in terms of oscillator and filter "punchiness [...] If you're fairly synth-savvy, or if you already know your way around the original Arp 2600, then with its flexible semi-modular approach as well a new extended modulation routings, the 2600 is recommended for a wide array of classic analog sounds both as an instrument and as source of wild sound effects."
Grooves Magazine
"At a glance at the back of any Arturia box reveals that these developers are serious. The stellar line-up of electronic musicians whose photos appear on the cartons is like a synthesist hall of fame, and they're not just there to endorse the instruments - they're also responsible for the presets. [...] Some of the best patches come from Arturia themselves. Not for the first time, Jean-Michel Blanchet proves himself to be one of the best programmers in the business with his tumbling sequences, blistering leads and smooth pads. [...] if you've ever coveted the original ARP 2600, picking this up is a no-brain. If you've never heard of the original, you still might find the 2600 V to be an excellent way to ease into modular synthesis. It's another winner from Arturia."
Computer Music
"Arturia's 2600 V is the company's best software synth to date. It's powerful, it's flexible, and the bugs are few and far between. While it does not sound precisely like an ARP 2600, it offers much more than the original. Given the cost of buying a vintage ARP 2600 and 1601 Sequencer, 2600 V has to be worth serious consideration."
Sound On Sound
"France's Arturia earned acclaim for its emulations of the MiniMg, Mg Modular and yamha CS-80, si it's not surprise their 2600 V is stunning as well. [...] The 2600 V is a great place to begin your adventure in synthesis, or, for the initiated, it's a refreshing return to classic tones and modular programming."
Future Music
"Thanks to the Arturia 2600 V and Way our Ware TimewARP2600 virtual synths, not only is the 2600 sound available again in an inexpensive and easy-to-find package, but the Arturia version features a recreation of the 1601 sequencer. [...] As an ARP 2600 reproduction, Arturia's 2600 V comes tantalizingly close. [...] as a modular synth with a built-in analog sequencer, the 2600 V positively rocks! It's got that definitive Arturian warmth with oodles of modulation options and is perfect complement to a rig that already has a few more traditional virtual synths. "
Keyboard
"The system requirements are moderate by current standards and the results you get from the 2600 V are fantastic. Somehow it just sounds more authentic, more instantly gratifying than many other virtual synths. Given the scarcity of the real thing, this is as close as most of us will ever need to get to owning a real ARP2600."
Music Tech Magazine
"I'll just summarize by saying that for both novices and experienced users alike, Arturia's revamping of ARP's classic synth looks and sounds incredible; it is stable and efficient; and it shouldn't get boring for a very long time - if ever."
Remix
"The ARP 2600 sounds awesome -even if you don't explore outside of the presets. It does tax your processor though, and quite heavily if you've got an ancient computer (two years or older). While the ARP 2600 may be a retro concept, Arturia's emulation sounds as futuristic as the original did when it came out. "
XLR8R
"Arturia's software version of the famed 2600 is exactly what one should expect out of an emulation piece: It has both the coveted sound of the original and the modern extras that users don't want to live without."
Remix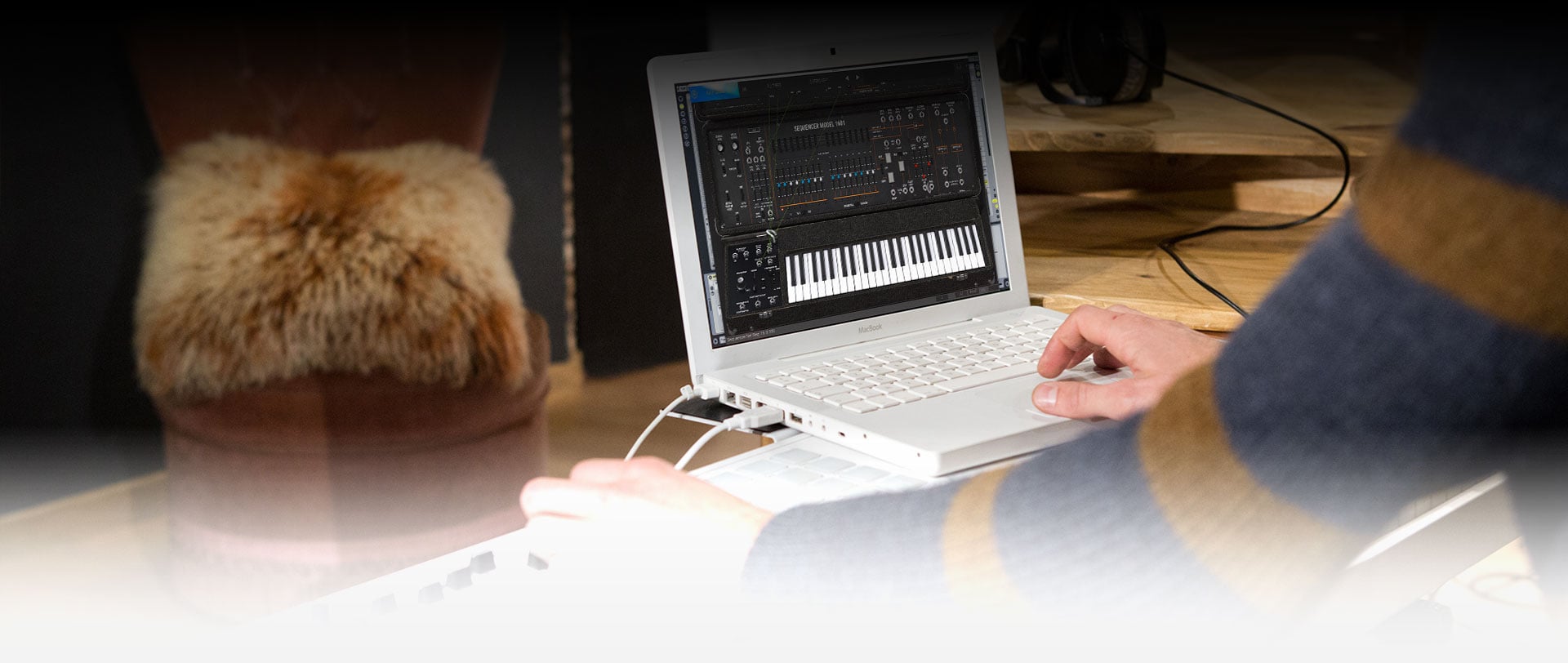 Going beyond and back
While the original instrument was a wonder to use, we always find ways to innovate and improve.
Four revolutionary modulation generators add sonic flexibility and the step sequencer will allow you to animate your sounds. The multimode filter and output audio effects add new possibilities not found in the original....and did we mention it is fully polyphonic?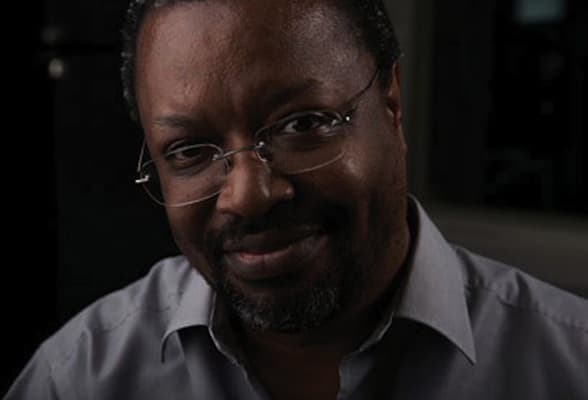 Artists Corner
Virtuality works magic giving the myth a new reality all these years after; and this power brillantly made tenfold is another testimony that ARP2600 reputation never was usurped. Cheer up Arturia!
Wally Badarou
( Level 42 )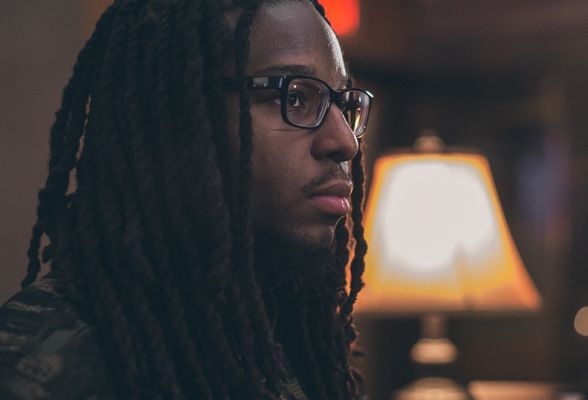 Artists Corner
The ARP2600 V is one of my go-to instruments in the Arturia Collection. This plugin is especially useful when I am looking to recreate the nostalgia of 80's music. There are so many special presets that instantly spark creativity. This plugin is also amazing for tweaking and designing unique patches.
Omar Walker
( Producer )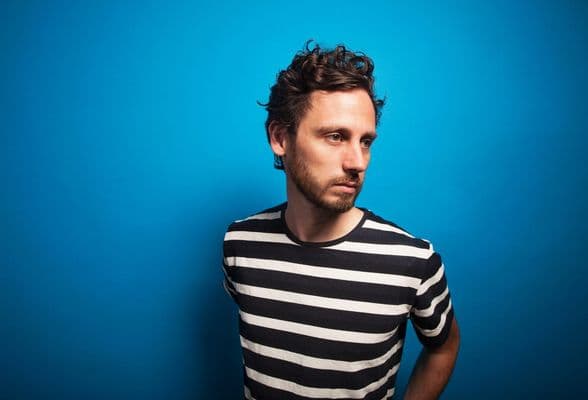 Artists Corner
I like to work fast. If you have to spend time working out how to get what you want from a synth, you lose that important energy you need when you're creation a new song. The ARP 2600 V is, of course, a classic synth with a classic layout. Everything's there in front of you. It's one of those few synths that will do almost anything I want it to.
Mason
( DJ/ Producer )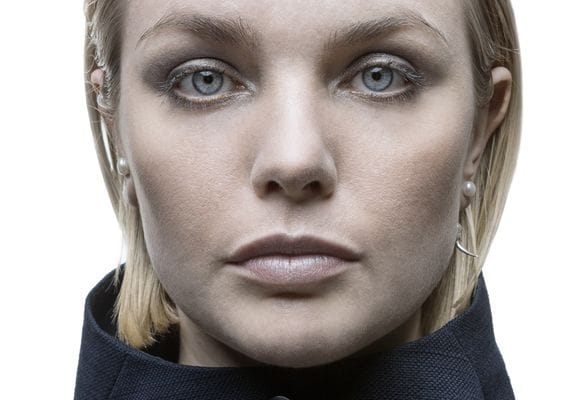 Artists Corner
I'm loving the ARP2600 V and all the new functions. Making some super dope music with them. Thank you so much for making the incredible synths!
Emika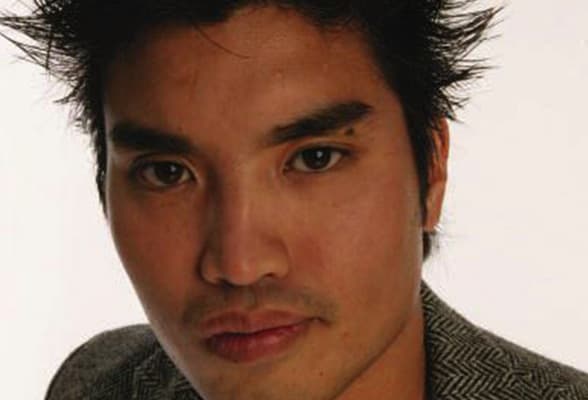 Artists Corner
I love the Arturia ARP 2600 V because it not only sounds great, but I can instantly recall complex patches anywhere in the world.
Chad Hugo
( Neptunes )
Sound Corner
6-8 Sequence
A big three oscillators lead sound with auto pan but without additional effects + hi hat rhythm with the ARP2600 V spring reverb.
Bass Notch
A square wave double oscillator bass sound showing all the power of the notch filter. (Listen to the notch frequency parameter sweep)
NOR MATT
Matt LUPO, one of our sound designers, has made a short song with 9 instances of the ARP2600 V...
Funky Goes
A little groove sample track using 8 ARP2600 V. All the drums sounds have been programmed with the ARP2600 V.
Sound Effects
A cheap 70'science fiction sound effects using five ARP2600V sequenced on Sonar 4 The famous Edgard Winter "Frankeinstein" sound has been used in the end of this track.

TAE® Powered
The exclusive analog modeling technology that makes our virtual instrument emulations indistinguishable from the originals. By accurately mimicking the characteristics of analog oscillators, filters, and soft clipping, we can provide astonishing component-accurate detail and authentic analog charm in equal measure.
Learn More
Included in V Collection

This instrument is also part of the V Collection -your complete dream line-up of the legendary synths, organs, pianos and more that made keyboard history. They're modeled with the most advanced technologies for authentic realism, and enhanced with new creative options. Whether you use it as DAW plugins in the studio or standalone at gigs, V Collection puts the greatest keys of all time at your fingertips for instant inspiration.
Learn More
Gallery
Main Features
All the parameters of the original ARP 2600:

3 voltage-controlled oscillators
Osc2->Osc1 synchronization
24 dB/octave low pass resonant filter with self-oscillation
1 LFO (can be synchronized to the host sequencer's tempo)
1 sample and hold, 1 ring modulator, 1 noise generator
1 ADSR & 1 AR envelope follower

ARP2500 multimode 12 dB/octave filter with LP, HP, BP and Notch settings
Original ARP Sequencer model 1601
4 exclusive tracking generators with real-time interactive LFO creation ability
Voltage processors can be used as inverters, mixers or lag processors
Onboard effects: chorus, MIDI-syncable stereo delay, reverb
Polyphony from 2 to 32 voices with Unison options
More than 500 presets from top sound designers
Absolutely pure, top quality sound from TAE® analog modeling
Awards