From Italy with love
Farfisa started manufacturing combo organs in Italy in 1964. Our Farfisa V combines two of the most popular models—the Compact Deluxe and Compact Duo. While Farfisas were primarily an answer to the problem of lugging console organs like Hammonds around, their transistor-based design had its own unique bright, cheery sound that quickly found its way into the pop music heyday that was the '60s. While predated by Vox, Farfisa had better distribution in the USA, and therefore took an earlier spotlight in the States' music scene. Both the Vox and Farfisa were thinner and brighter than the Hammond, yet the more brittle-toned Farfisa could cut through a studio track and live rock like nothing else. (If you're serious about your collection, you need all three!)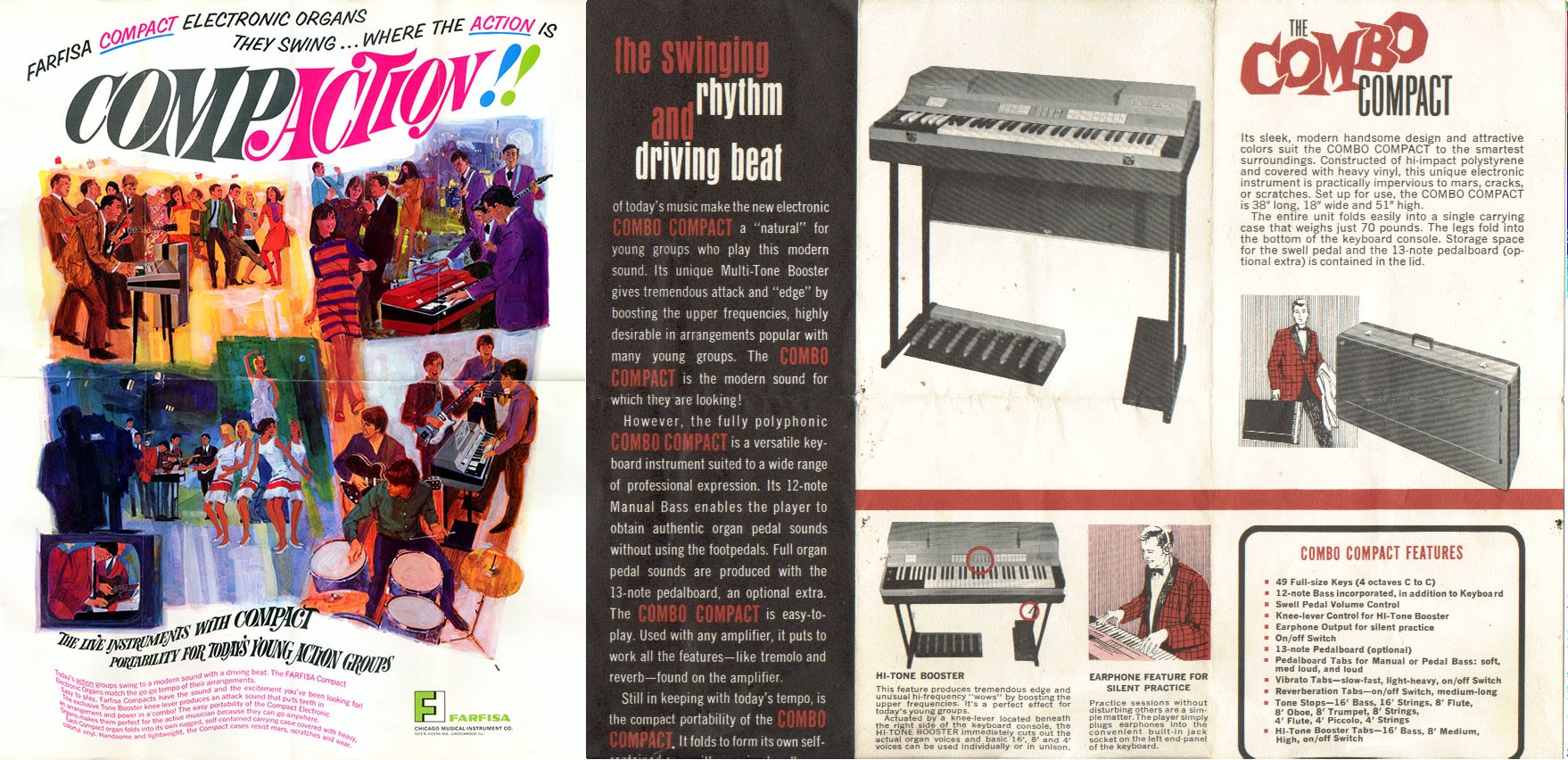 Regardless of what generation you're from, you've heard Farfisas whether you know it or not. Early hit makers included Sam the Sham & the Pharaohs ("Wooly Bully"), Percy Sledge ("When a Man Loves a Woman") and Strawberry Alarm Clock ("Incense and Peppermints"). The '70s saw Farfisas in the hands of Led Zeppelin ("Dancing Days"), Elton John ("Crocodile Rock"), and Pink Floyd ("Time"). Over the ensuing decades these Italian keys have been loved by artists as diverse as Jean Michel Jarre, Sun Ra, Kraftwerk, Tangerine Dream, Blondie, B-52s, Talking Heads, REM, Green Day, Philip Glass, Stereolab and more.
Modeling the Farfisa sound
Physical modeling is the only way to faithfully reproduce the sound of vintage analog electronics. That's what we do.
The transistor-based Farfisa is a poster child for what analog delivers best—a larger-than-life, gritty organic quality that sits just right in the ear. Sampling loses something in the translation, especially when it comes to the way multiple notes interact and faithfully recreating all the myriad combinations of settings. So, as you would expect, Arturia's version is, instead, built from the ground up using the physical modeling technology at the heart of our award-winning V Collection of reborn and enhanced vintage instruments. For Farfisa V, we've meticulously modeled the real behavior of each component, right down to the transistors, oscillators, filters and built-in effects.
With Farfisa V, you get the same classic sound and feel of the original '60s combo organs. Oh, behave!

Bass section
Another unique Farfisa feature is the option to switch either one or two of the bottom keyboard octaves to a dedicated bass sound—great for covering bass with your left hand. A handy retro Bass Manual lever controls the relative volume. The rocker tabs let you select between a soft and sharp bass sound, as well as add a short or long decay envelope for different degrees of percussiveness that make your delivery closer to that of a bass guitar.
Built-in effects
Farfisas have both vibrato and tremolo circuits. Each has its own trademark sonic character and speed setting, and you can combine them for unique shimmering effects. You also have the option to toggle in either a percussion or repeat effect. Percussion mode gives you three settings for A/R envelopes that control the basic note transients, while Repeat gives you a cyclic retriggering of held notes for an effect similar to the one found on The Who's "Baba O'Riley".
Multi-Tone Booster section
Toggling the MTB tab selects between the white Treble section and the green Multi-Tone Booster (MTB) section. Beyond giving you two different sonic characteristics to play with, toggling is also handy for quickly switching between sounds while performing different parts of a song. With MTB, the tabs select the pitches of the Farfisa Compact waveform (which sounds like a blend of sawtooth and pulse). With All Booster on, the filter is open all the way. With All Booster off, the filter is partially closed and you can open it with the Knee Lever—which you can map to any MIDI controller—for a very cool wah-wah type of performance effect.
Treble section
The timbre of the upper key range can be affected by two different sets of controls. Each of the nine white tabs in the Treble section gives you a combination of a pitch (16', 8', etc.) and filter (Flute, Strings, etc.), an architecture inherited from pipe organs and not found on the Hammonds of the day. Various combinations will give you different harmonic richness in addition to the octaves alone. The red Brilliant tab makes the 2-2/3' tab even brighter, part of the Farfisa signature sound that can help you really cut through in a mix.
If you've always fantasized about having a Farfisa Compact Deluxe—or longed for the one you used to have—the Farfisa V faithfully brings its unique sound to your collection in all its glory. Far out, man!
A new twist on an old favorite
Pop the hood on the Farfisa V and you'll find lots of new goodies that exploit the instrument's organ-synthesizer connection.

Your left hand will love the enhanced bass section
Use the enhanced bass section to give your left-hand parts even more unique character. It includes a selection of additional waveforms—including your creations with the 48 Additive/Shape sliders—as well as a 24db ladder tone filter and resonance.
New waveforms go beyond the organ
In Additive mode, you'll use your mouse to draw across 48 small sliders to mix sine wave harmonics (filtered by your Treble or MTB settings), giving you everything from a classic tone-wheel organ sound to space bells. Toggle to Shape mode, and you can use those same 48 sliders to draw your waveform from scratch or modify one of the standard waveform templates (square, sawtooth, etc.). You can shape your overall timbre further with a 12dB/octave fixed filter, plus old-school bass and treble controls.
Vintage tuning or equal temperament
A byproduct of the octave-divider technology used in the original Farfisa was that the tuning didn't have equal temperament. Since that less-than-perfect tuning is actually part of the classic sound, you'll find that many of the Farfisa V organ templates retain that characteristic. We've also provided tuning controls for each of the 12 master oscillators so it's easy to invoke equal temperament for a more contemporary sound, or even experiment with custom intonations.
Even more love
Toggle on the custom A/R envelope and you have control over the attack and release of your sound to take things more into the realm of synths and string machines. With Farfisa V, you can even sync tremolo and/or repeat to your host system tempo for exacting precision, including note values ranging from 1/16ths to 2 whole notes to propel your tracks. Dial in just the desired about of line hum from yesteryear or make your sounds pristine with no line noise at all. There's so much more to love, but we have to mention that our MIDI Learn feature makes it a snap to map just about any onscreen control to the physical controller of your choice. Bam… instant expression!
Once we got deep into modeling the original Farfisa electronics, we couldn't stop adding options to help you pioneer new sonic ground. We can't wait to see how you'll use them.
Feeling the effects
What could be more inspiring than the perfect modeling of this vintage combo organ? How about a perfect complement of classic effects?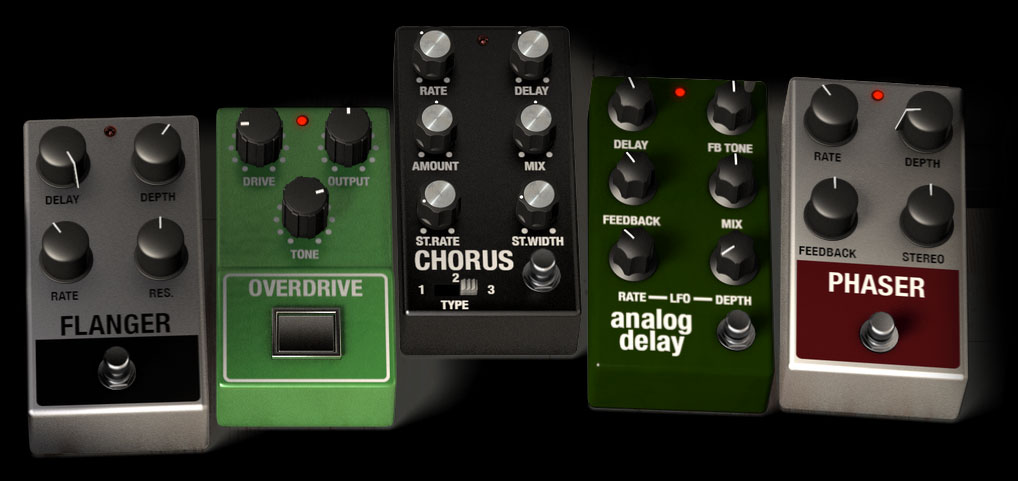 Get in the right space with convolution reverb
Part of the original character of the Farfisa Compact Deluxe came from its built-in spring reverb. We modeled that… and kept going. Choose from 20 different reverbs based on IRs from your favorite vintage amps and gear—plus some cool ones you've probably never heard of—to place your Farfisa V sounds in just the right space.
Step up to analog effects pedals
On the floor of your Farfisa V rig, you'll find a full complement of go-to analog effects pedals to help you make a sonic statement that's all your own. The Flanger, Phaser, Chorus, Analog Delay and Distortion pedals are each very happening on their own—and combined they churn up dreamy textures with a life all their own. All settings are part of your Farfisa V presets for total recall of these super combinations with just one click.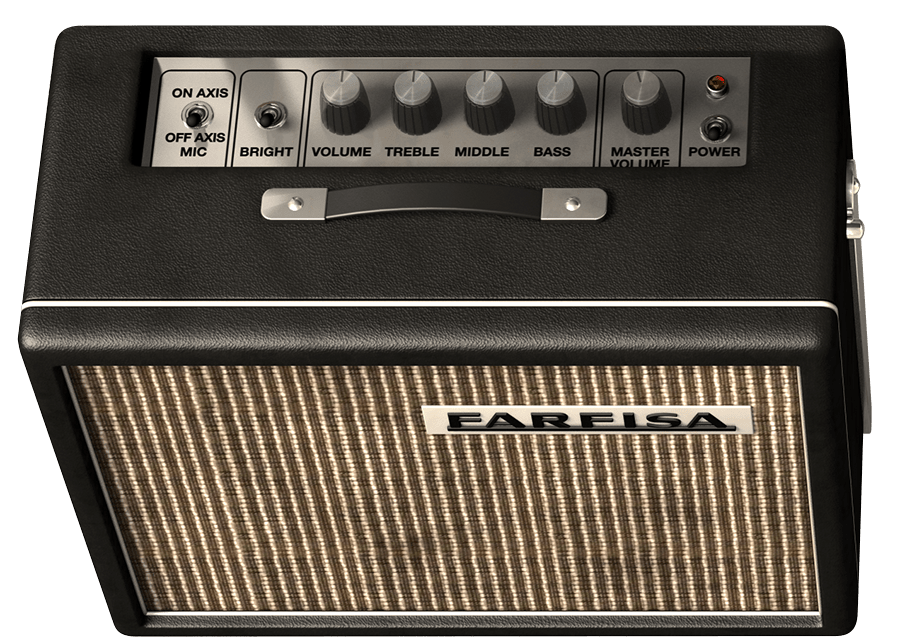 All amped up
No authentic '60s combo organ would be complete without an authentic '60s amp to run it through, right? That's just what you get as part of your Farfisa V. You're sure to recognize the signature sound of one of the most popular combo amps of the era. (Sorry, our legal department won't actually let us call it by name.) We modeled everything right down to both on- and-off axis miking of the cabinet. To add some authentic grit, change the ratio of the channel and master volumes to tweak just the right amount of tube amp distortion in your sound.
Use the Farfisa V's generous complement of effects to transform classic tones from yesteryear into unique sounds for today.
Presets galore
From the heart of the '60s to today's cutting edge, Farfisa V's pro presets will take you there at the touch of a button.
While the Farfisa V is really easy to use and experiment with, all the extra features we've added open up a whole new world of sonic possibilities. That's why we put a team of world-class sound designers on the hunt for everything from the authentic classic combo sounds used on hit records to spacey goodness that even the most hardcore gearhead wouldn't recognize as coming from a Farfisa. The resulting array of 143 professionally designed presets are ready for pop, rock, reggae… and pretty much anything else you want to spark with a retro flair.
Whether you just want to relive the golden age of Top 40 or add unique new textures to any style, the Farfisa V is ready to serve up tons inspiration at a moment's notice. Yeah, baby, yeah!
Platform specifications
: Win 8.1+ (64bit) PC: 4 GB RAM; 2.5 GHz CPU.
2GB free hard disk space
OpenGL 2.0 compatible GPU
: 10.13+: 4 GB RAM; 2.5 GHz CPU.
2GB free hard disk space
OpenGL 2.0 compatible GPU
Required configuration
Works in Standalone, VST, AAX, Audio Unit, NKS (64-bit DAWs only).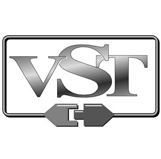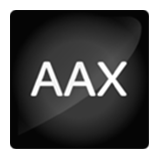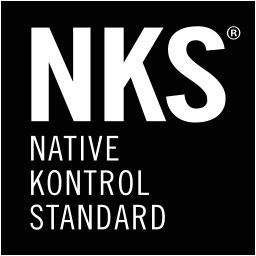 Protection
The software is protected by the Arturia Software Center. You can learn more about it here.
All manufacturer and product names mentioned on this page are trademarks of their respective owners, which are in no way associated or affiliated with Arturia. The trademarks of other manufacturers are used solely to identify the products of those manufacturers whose features and sound were studied during the development. All names of equipment, inventors, and manufacturers have been included for illustrative and educational purposes only, and do not suggest any affiliation or endorsement by any equipment inventor or manufacturer.
Main Features
Physical modeling of the dual-manual Farfisa Compact Deluxe plus pedals
Upper manual, lower manual and bass pedal sections
Selectable bass key range to cover 1 or 2 octaves
Bass Sharp/Soft control to change tone of bass section from Flute to Strings
Percussion section with adjustable decay times
Includes classic stompbox-type modeled effects
Simple drag-and-drop to change FX order
Guitar amp simulator output for vintage live sound
Convolution reverb with custom classic spring reverbs
Sync – allows tremolo to match host computer tempo
Repeat Sync – allows Repeater to match host computer tempo
Individual voice tuning
ToneDraw: Additive/wave draw sliders
Selectable bass waveform with 4-pole resonant filter
User waveform with additive synthesis and wavedrawing modes
Upper Attack and release envelopes
'Knee lever' for tone / wah control via expression pedal, mod wheel or aftertouch
Polyphonic or Paraphonic operation
Supports MIDI splits or independe