A little bit of history...
By the early '80s the Prophet 5 and Oberheim® OB series dominated the polyphonic synthesizer market, with no end in sight. And so when it entered the fray in 1981 the Jupiter-8's overwhelming success took everyone by surprise.
The secret to its popularity was that it sidestepped its competition by bringing something new to the public. The Jupiter-8 was a very versatile sound creation device; it could generate fat or crystalline sounds with equal ease. In fact, the Jupiter-8 sounded the way it looked: sleek and polished.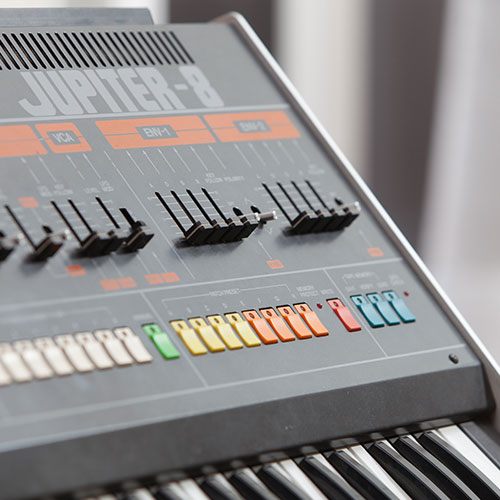 The electro-pop community was quickly drawn to the qualities of the Jupiter-8. 'Relax' by the group Frankie Goes to Hollywood was produced incorporating a Jupiter 8, and players such as Vince Clarke, John Foxx, and Martyn Ware were also using it. The path to the classic status of the Jupiter began there. Other artists that have used the Jupiter-8 include Tangerine Dream, Underworld, Jean-Michel Jarre, Depeche Mode, Prince, Gary Wright, Adrian Lee, Heaven 17, Kitaro, Elvis Costello, Tears for Fears, Huey Lewis and the News, Journey, Devo, Freddy Fresh, Simple Minds, Jan Hammer and BT.
An accurate recreation of the Roland Jupiter-8
The reputation of the Roland Jupiter synthesizers is rooted in their unique voice architecture and design. For many musicians no other synths in the world can create analog sounds as powerful and unique as these.
The Jupiter-8 offers a very interesting combination of a high-pass non-resonant filter and a low-pass resonant filter. The arpeggiator and the keyboard split make it a remarkable performance keyboard. Fast envelopes and precise oscillators confer to the Jupiter-8 its famously versatile sound.
For serving up fat brass and smooth strings, biting basses and soaring leads, bells and whistles (literally), the Jupiter-8 carved out its own sonic turf, emerging from the synthesizer wars as a legend in its own right.
Innovative additions
With Jup-8 V Arturia brings back this magic while adding a new generation of features, opening the way to a unique and contemporary sound palette.
For example, the Galaxy module allows you to choose from different LFO types and intertwine them into a single unique modulation source, providing a constantly evolving element for the sound of Jup-8 V.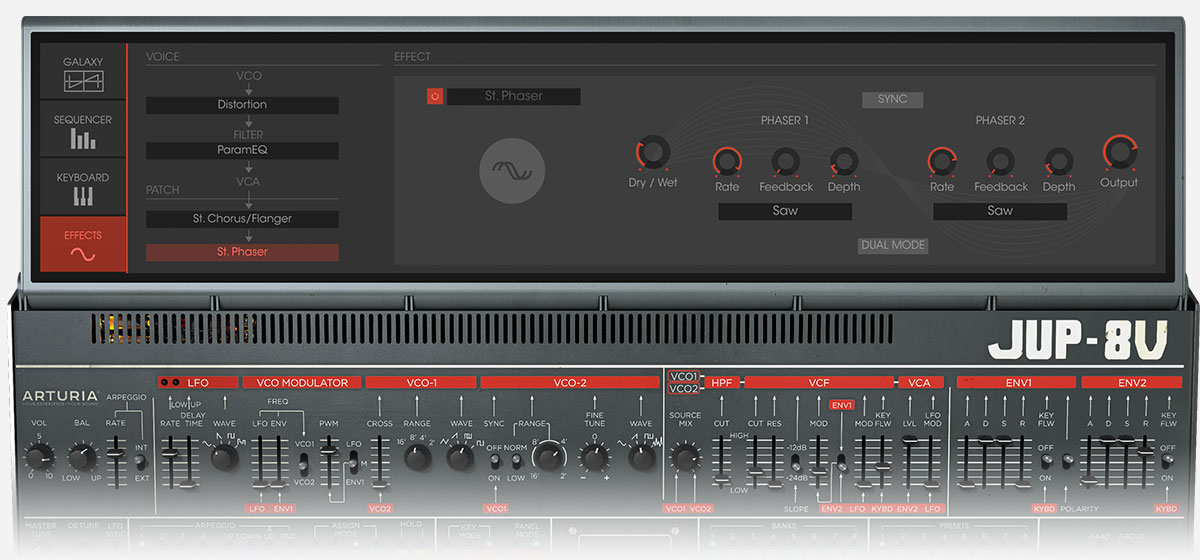 Galaxy

Effects

Step Sequencer

The Jup-8 V step sequencer allows fascinating rhythmic patterns to be generated easily, which can then be used as an assignable modulation source to control various sound parameters.
Keyboard

Jup-8 V has a suite of creative effects that can be inserted into the signal path for each voice independently. Key parameters in each effect can be modulated by the sources you select, adding an entirely new dimension to the subtractive synthesis found on the original Jupiter 8.
Preset browser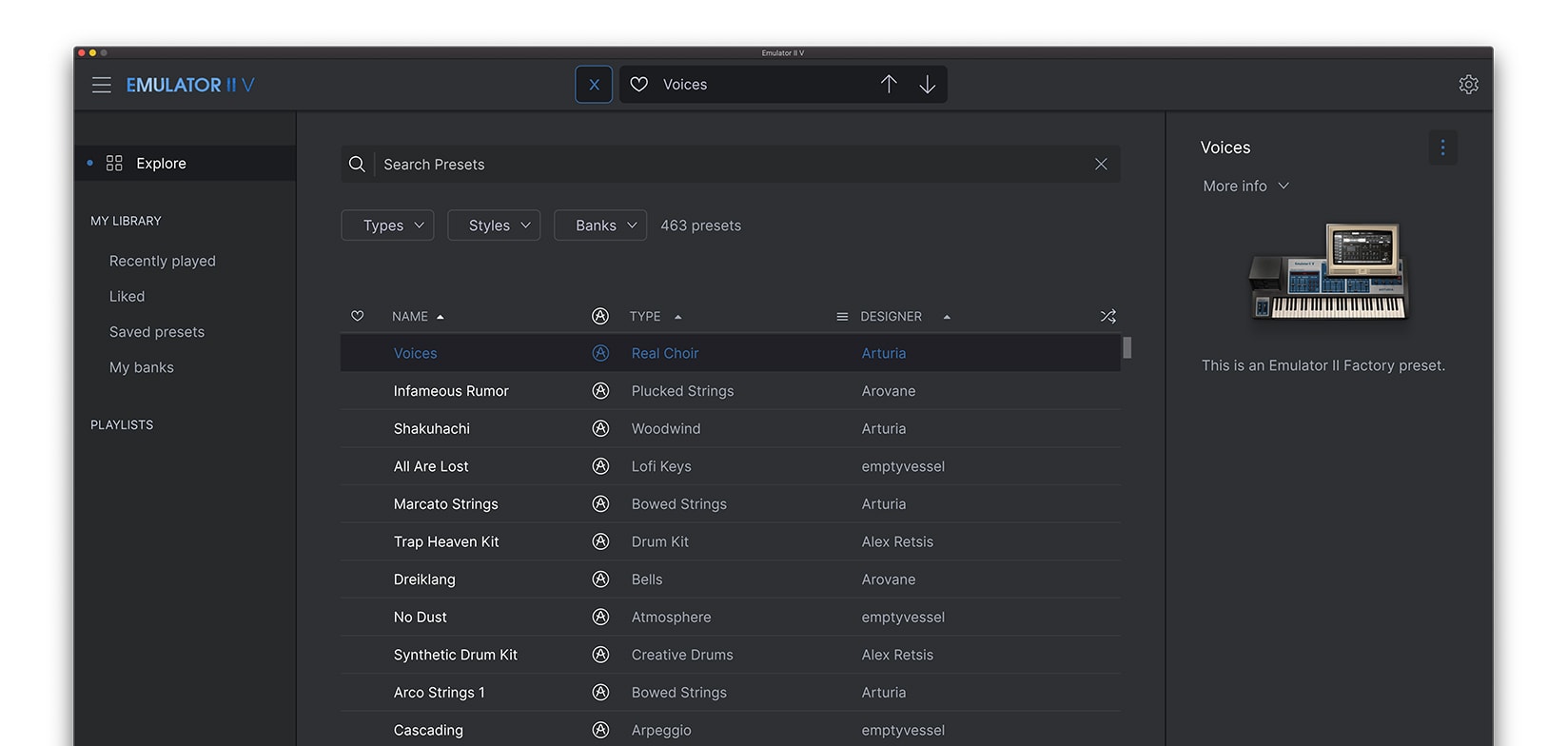 Our redesigned preset browser lets you quickly find just the sound you're looking for.
Search by name or simply select the appropriate tags to dial in on the exact sonic character you're looking for. You can mark and recall your own favorites, enter comments, and set up playlists. There's never been a more intuitive way to manage your library of designer and personal presets.
Resizable GUI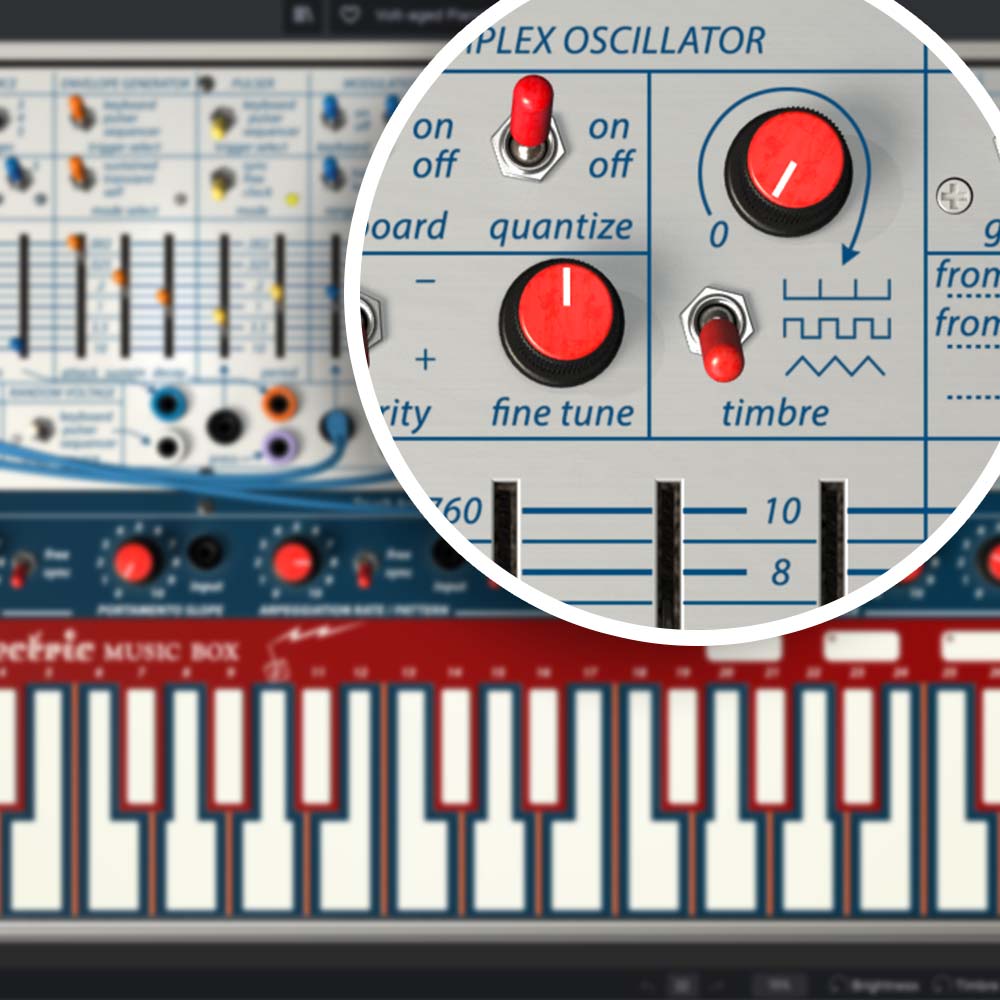 The user interfaces for all your Arturia instruments are now resizable, making it easy to work with any High Resolution screen, UHD or Retina.
You can decide whether you want to fill the screen with awesome graphic reproductions of classic instrument goodness, scale the window down when you're working in a DAW and screen real estate is at a premium, or even zoom for detailed work.
Perfect integration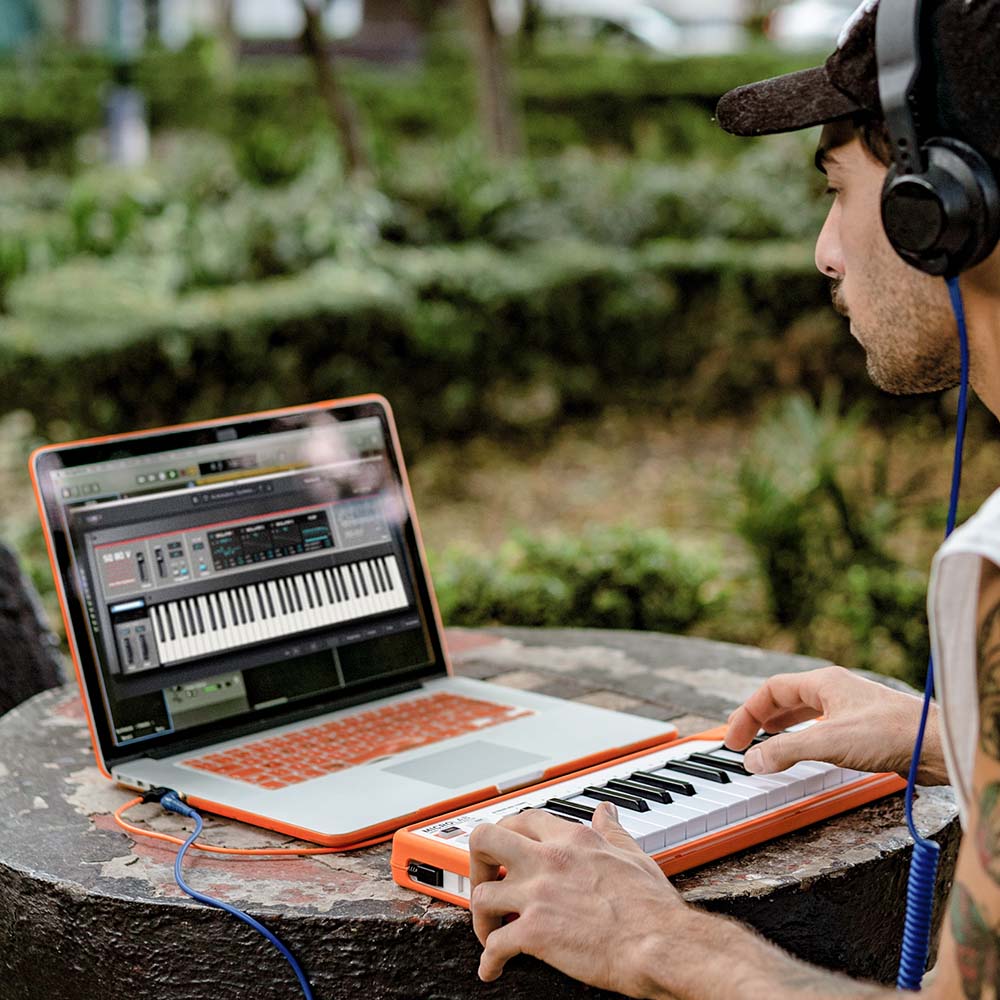 However you play, perform, or create, we've got you covered.
We've made it as easy as possible to use and enjoy the instruments in V Collection 7. They intuitively map with the Arturia KeyLab range, and play nicely with other MIDI controllers too. You can use them in standalone mode, and in your preferred DAW. You can even play notes using your computer's keyboard when you're on the go!
Platform specifications
: Win 7+ (64bit) PC: 4 GB RAM; 2.5 GHz CPU.
1GB free hard disk space
OpenGL 2.0 compatible GPU
: 10.11+: 4 GB RAM; 2.5 GHz CPU.
1GB free hard disk space
OpenGL 2.0 compatible GPU
Required configuration
Works in Standalone, VST 2.4, VST 3, AAX, Audio Unit, NKS (64-bit DAWs only).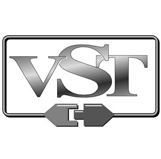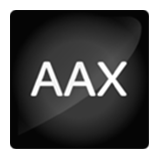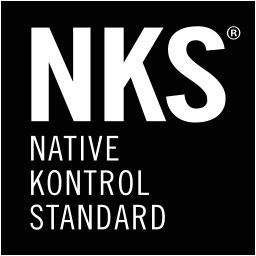 Protection
The software is protected by the Arturia Software Center. You can learn more about it here.
Main Features
More than 500 high-quality, innovative presets
Up to 32 voices of polyphony
The same unique audio structure as the original synth: 2 oscillators per voice, 2 LFOs, 2 filters and 2 envelopes
Unison mode up to 4 voices
Two simultaneous voice-level effects (serial): Chorus/Flanger, Phaser, Distortion, Parametric EQ and Ring Mod with flexible routing options
Two simultaneous Patch-level stereo effects (serial): Chorus/Flanger, Dual Delay, Phaser and Reverb
Performance-oriented step-sequencer
Galaxy: an innovative module for advanced LFO modulation capabilities
Keyboard split and layer
Configure external MIDI control quickly and easily
Awards