A little bit of history...
It was in 1964 that the first prototype of a Mg synthesizer was produced. It was presented at the AES Show (Audio Engineering Society) and immediately generated a huge amount of interest. In 1965 Bob Moog decided to release the 900 series for commercial sale, and in 1967 he made the decision to produce different machines, each with a certain number of modules. This marked the birth of modular systems I, II and III.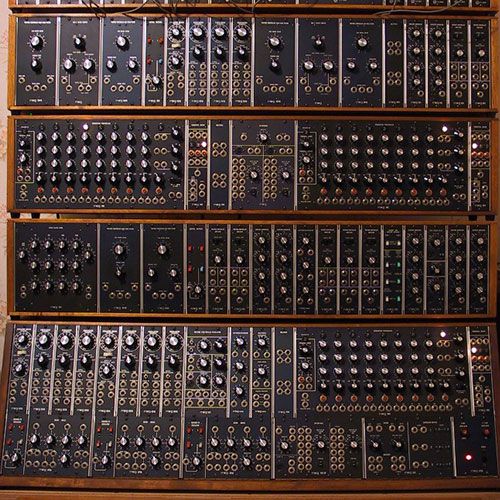 Pure analog
TAE®, standing for True Analog Emulation, is a new technology developed by Arturia, enabling the digital reproduction of analog circuits. The implementation of TAE in Modular V results in:
aliasing-free oscillators, at no extra CPU cost.
better reproduction of analog oscillators: the condensers' unload and the oscillators' instability are simulated, helping to reproduce a typical warm sound.
very accurate reproduction of the legendary Mg 24 dB low-pass filter.
implementation of soft clipping, i.e. reproduction of the filters' current limiting function.
What's new in Modular V2.5?
Sound quality improvement:
VCF audio quality improvements.
better Audio Unit compatibility (Digital Performer most notably).
Performance improvement:
ability to use NRPN MIDI messages for automation.
better handling of control surfaces while changing preset.
midi RPN "pitch bend range" message is now recognized.
Also includes
New ergonomics:
One unique scrollable view to overlook the entire synth.
Some of the modules are now interchangeable, allowing to configure - to a certain extent - the Modular the desired way.
New audio possibilities:
Improvements on the oscillators (new free running), on the filters (better response to modulations), on the envelopes (faster and even closer to true analogical behaviour).
New Unison mode
New Audio-In possibilities
The Soft-clipping emulation is now done on each mixer and not systematically on all of them, which saves on CPU load.
New presets
200 new presets to provide optimal use of the new modules.
New modules
1630 Bode Frequency Shifter. Developed under the Mg license by Harold Bode in 1964, it is extremely rare (a dozen Worldwide).
928 Sample and hold is also very rare. Originally assembled in a separate cabinet, it was adapted on the last modular series, in the late 70's.
912 Envelope follower (or Schmit Trigger). One of the most popular modules on the Mg systems, it was often added to original configuration to create complex modulation through the use of an output signal.
12 stage phaser. The Mg 12 Stage Phaser was very well known, and originally conceived as an external rack to the Modular systems.
Formant Filter. A new module developed by Arturia, which did not exist on the original Mg systems. It allows the filtering of sounds according to the formants a, e, i, o, u.
Ring Modulator. Also a new module developed by Arturia, it creates very metallic sounds.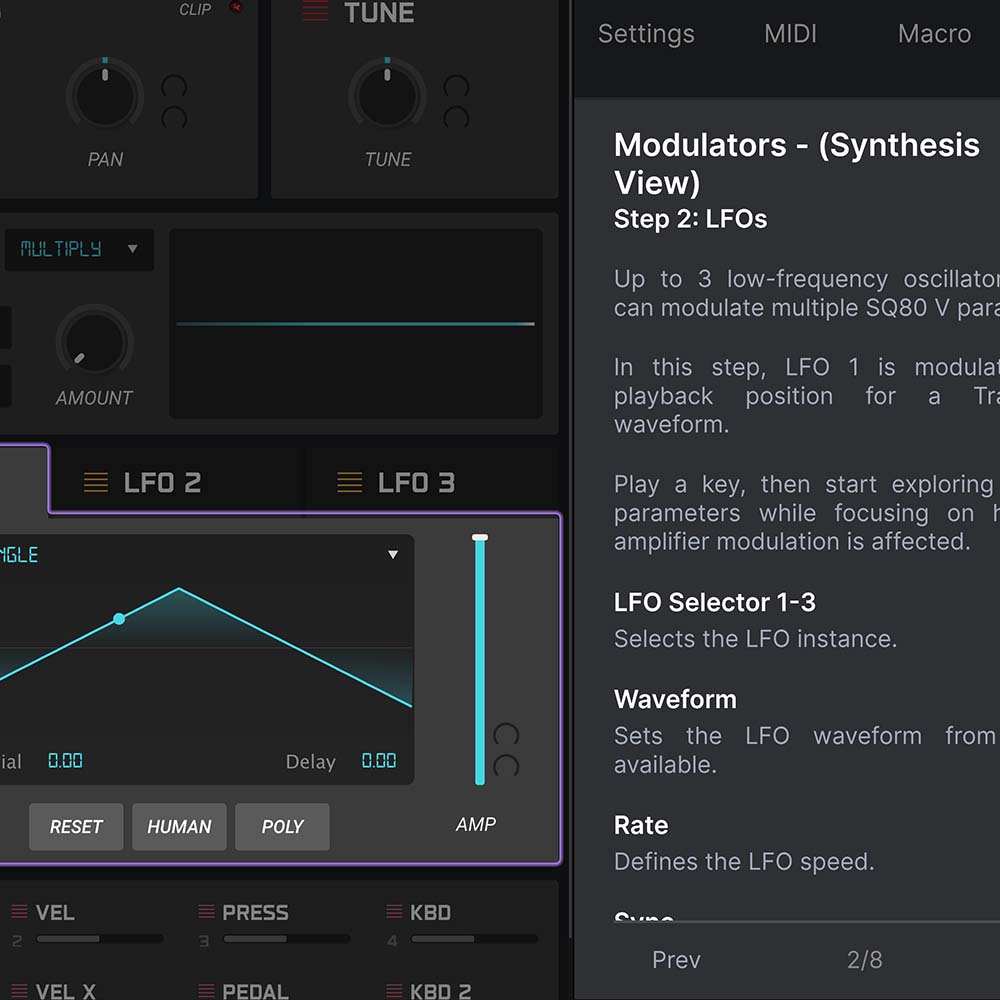 In-App Tutorials
Integrated in-app tutorials guide you through every aspect of the instrument, from individual parameters to tips from our sound designers, so you can focus on the creative stuff. It shouldn't be this easy, but it is!
ASC
Arturia Software Center lets you download, organize, and update all of your Arturia software titles in one place, as well as manage all of your licenses across multiple devices. Keep it simple.
Learn More
Download the ASC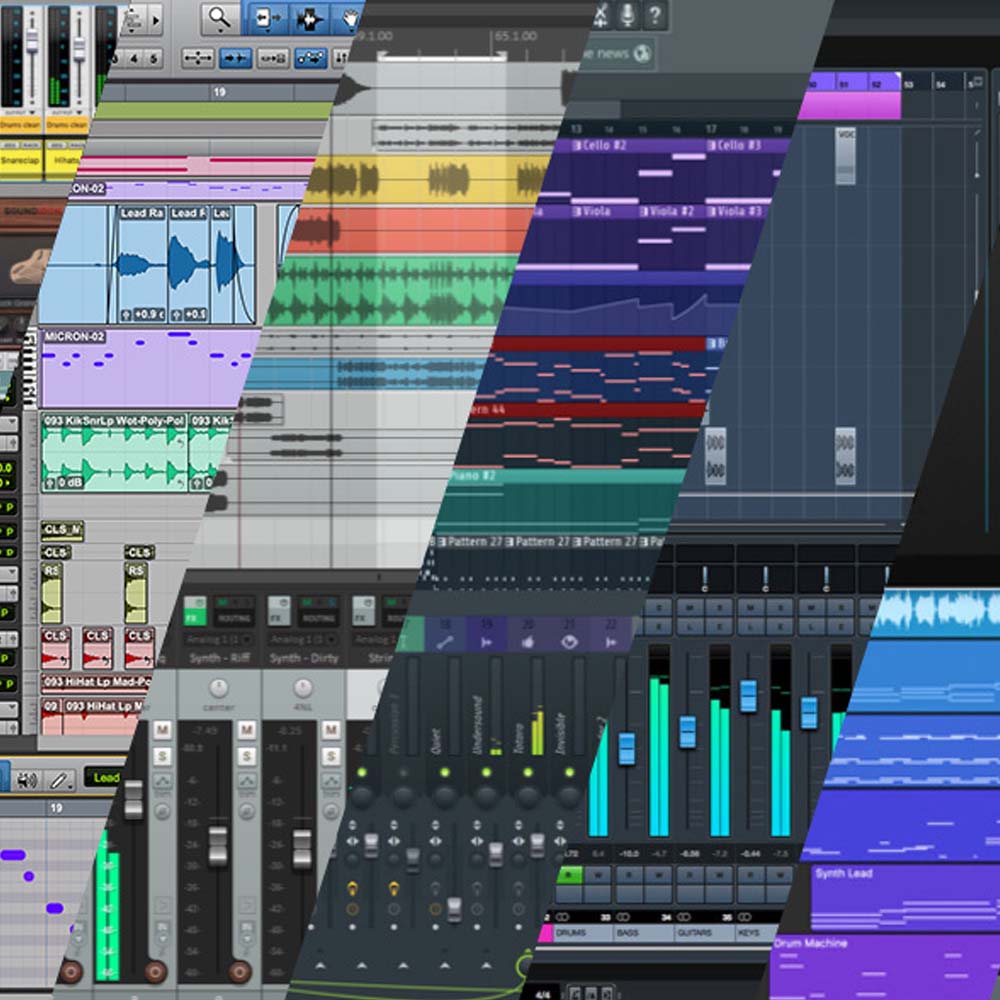 DAW ready
Our virtual instruments and plugins are designed to fit right into your setup without hassle. Whatever your style, you can explore sound while enjoying full compatibility with major DAWS, on both Windows and MacOS.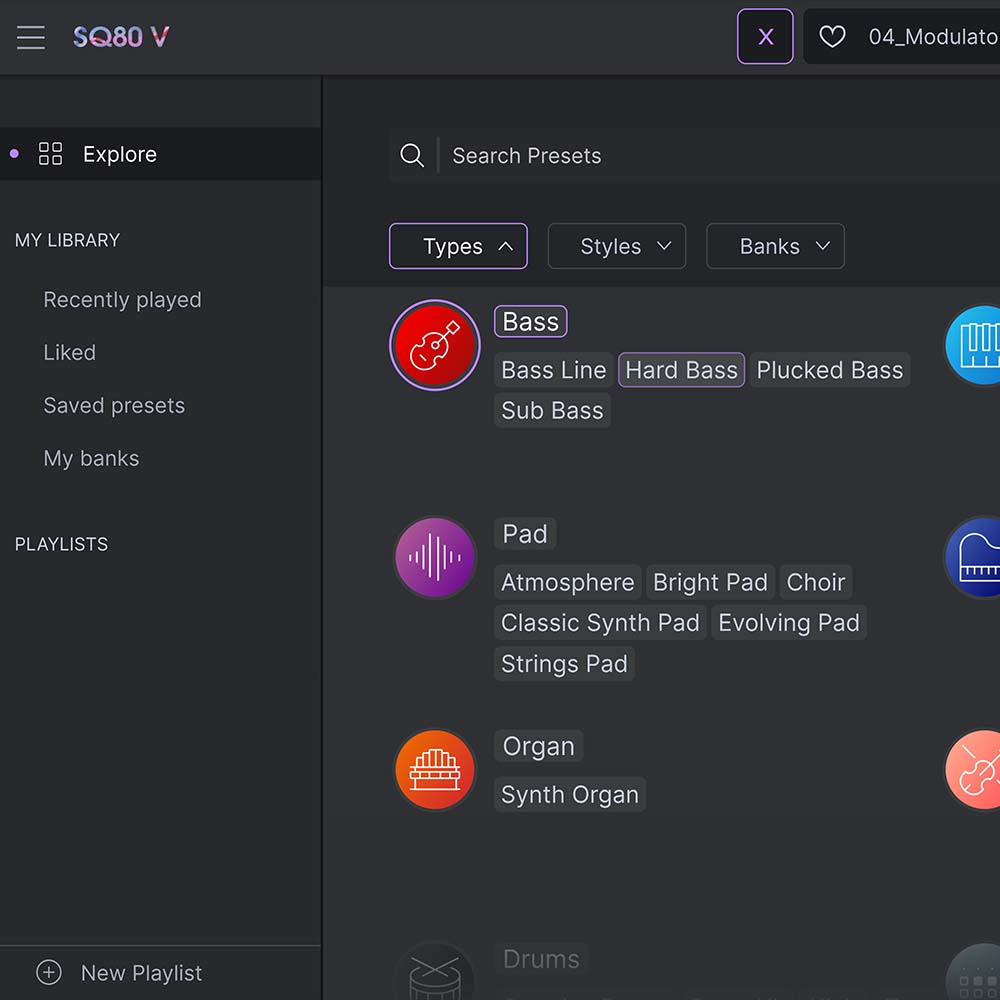 Preset browser
Instantly find the sound that's in your head with intelligent & streamlined preset browsing. Search with keywords, explore by instrument type, musical style, and more - you can even save your favorites to quickly recall later.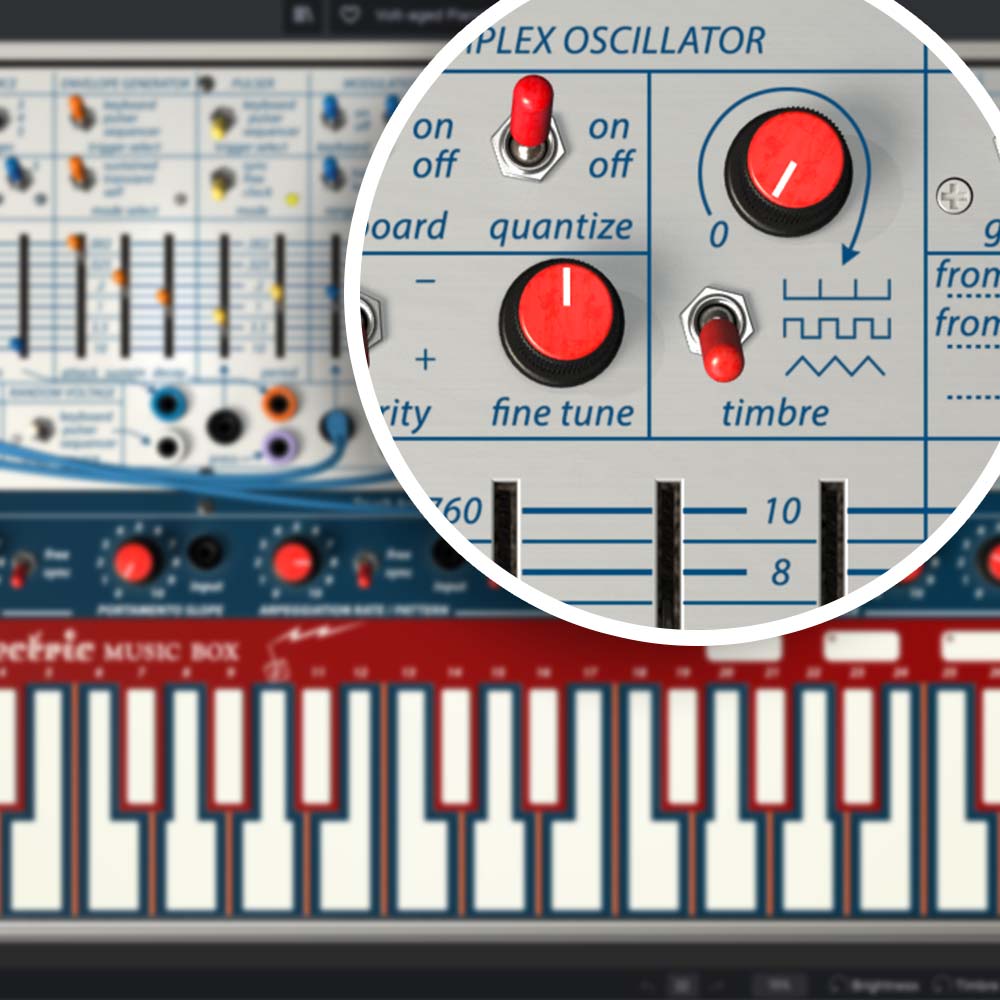 Resizable GUI
Whether you want the full visual immersion of our classic instrument emulations, or to save precious screen real estate, the interfaces for all of your Arturia virtual instruments can be resized to a scale that suits you.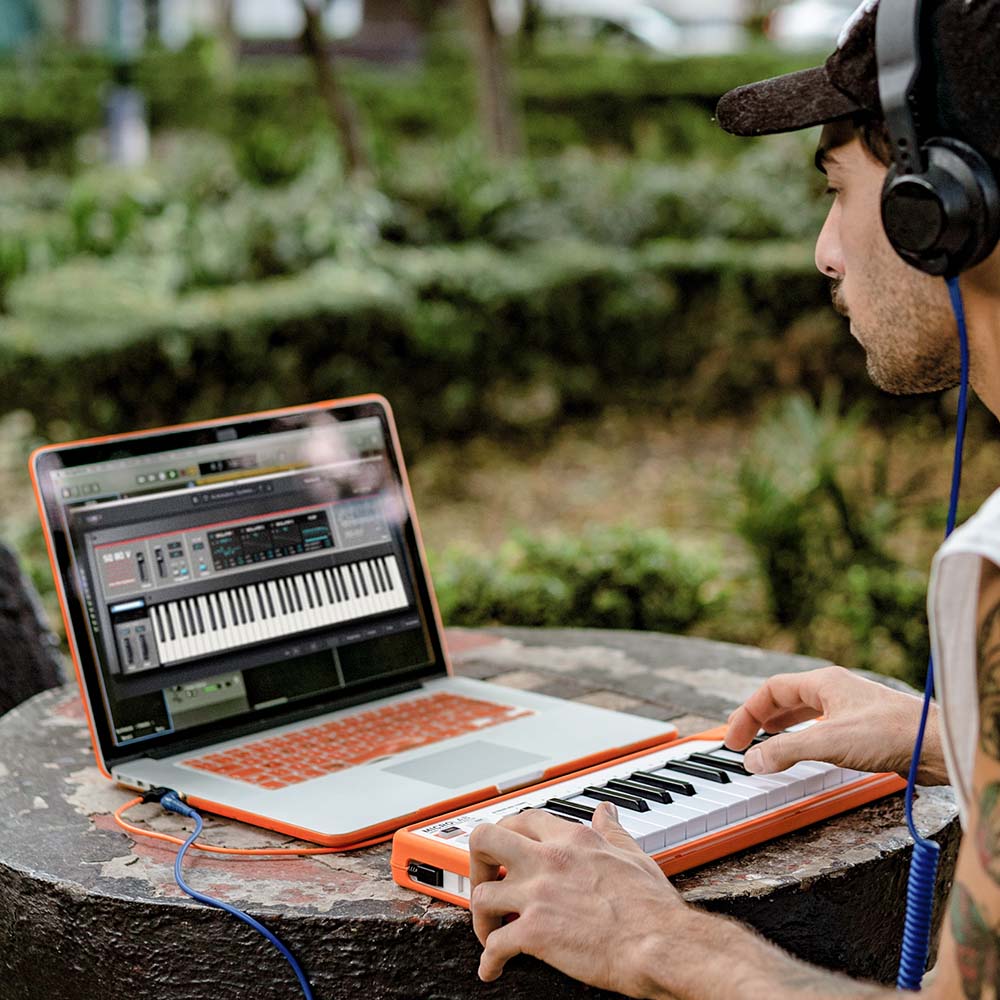 Perfect integration
Instruments come seamlessly mapped for the Arturia KeyLab range - but they'll place nice with other MIDI controllers too. Instant sound tweaking macros, easy DAW integration, and standalone operation.
Platform specifications
: Win 8.1+ (64bit) PC: 4 GB RAM; 2.5 GHz CPU.
2GB free hard disk space
OpenGL 2.0 compatible GPU
: 10.13+: 4 GB RAM; 2.5 GHz CPU.
2GB free hard disk space
OpenGL 2.0 compatible GPU
Required configuration
Works in Standalone, VST, AAX, Audio Unit, NKS (64-bit DAWs only).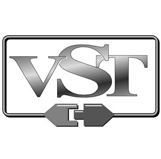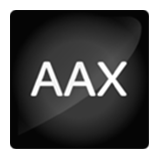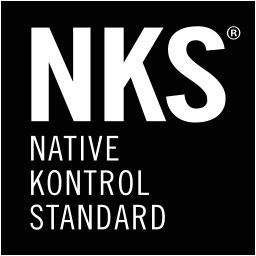 Protection
The software is protected by the Arturia Software Center. You can learn more about it here.
All manufacturer and product names mentioned on this page are trademarks of their respective owners, which are in no way associated or affiliated with Arturia. The trademarks of other manufacturers are used solely to identify the products of those manufacturers whose features and sound were studied during the development. All names of equipment, inventors, and manufacturers have been included for illustrative and educational purposes only, and do not suggest any affiliation or endorsement by any equipment inventor or manufacturer.
Main Features
All the parameters of the original modular synth:

9 oscillators
2 LFOs
3 filter slots
1 Noise Generator
6 envelopes
2 VCAs

16 auxiliary VCAs with modulation inputs
24-step sequencer
1 filter bank (14 bandwidths available)
More than 500 presets, made by professional sound designers
Mono / polyphonic (up to 64 voices per instrument)
Soft-clipping function
Stereo delay and chorus
12-stage phaser and ring modulator
Very accurate reproduction of the legendary 24dB/octave low-pass filter
Superb audio quality with TAE® engine
24 bits/96 kHz supported
Awards