Arturia's modeling expertise
reinvents the legendary synth
that helped define 80's pop.
OB-Xa made a huge entrance into the music making world in December 1980. Its high-end synth artistry clear from its complex construction, impressive power, and a big, fat sound reintroduced a sense of ambition back to the synth universe and had an undeniable impact on the future of music creation. Soon enough, the OB-Xa claimed its place in the synth hall of fame.
The main upgrade from its predecessor, the OB-X, was switching from discrete circuitry to integrated Curtis chips, which resulted in greater stability in all Oberheim®'s instruments. Although OB-X had a creamier sound due to its discrete SEM 12dB/oct state variable filter, OB-Xa offered two switchable filter modes: 12 dB/oct (2-pole) and 24 dB/oct (4-pole), leading to a slightly more aggressive sound. This punchy signature sound created by Oberheim® made the OB-Xa V the bread and butter synth of the 80's.
Accessible digital synthesizers became highly popular at the time, unleashing their creative sonic capabilities to the mass audience. The famous Prophet 5 had its own unique properties and an impressive array of controls. Then, the OB-Xa was revealed and not only surpassed other available synths on the market, it blew the competition away. OB-Xa brought a huge 8 voice polyphony, deep control with the LFO capabilities, and a physically impressive size to house the circuitry and power. The synthesizer world has never been the same since.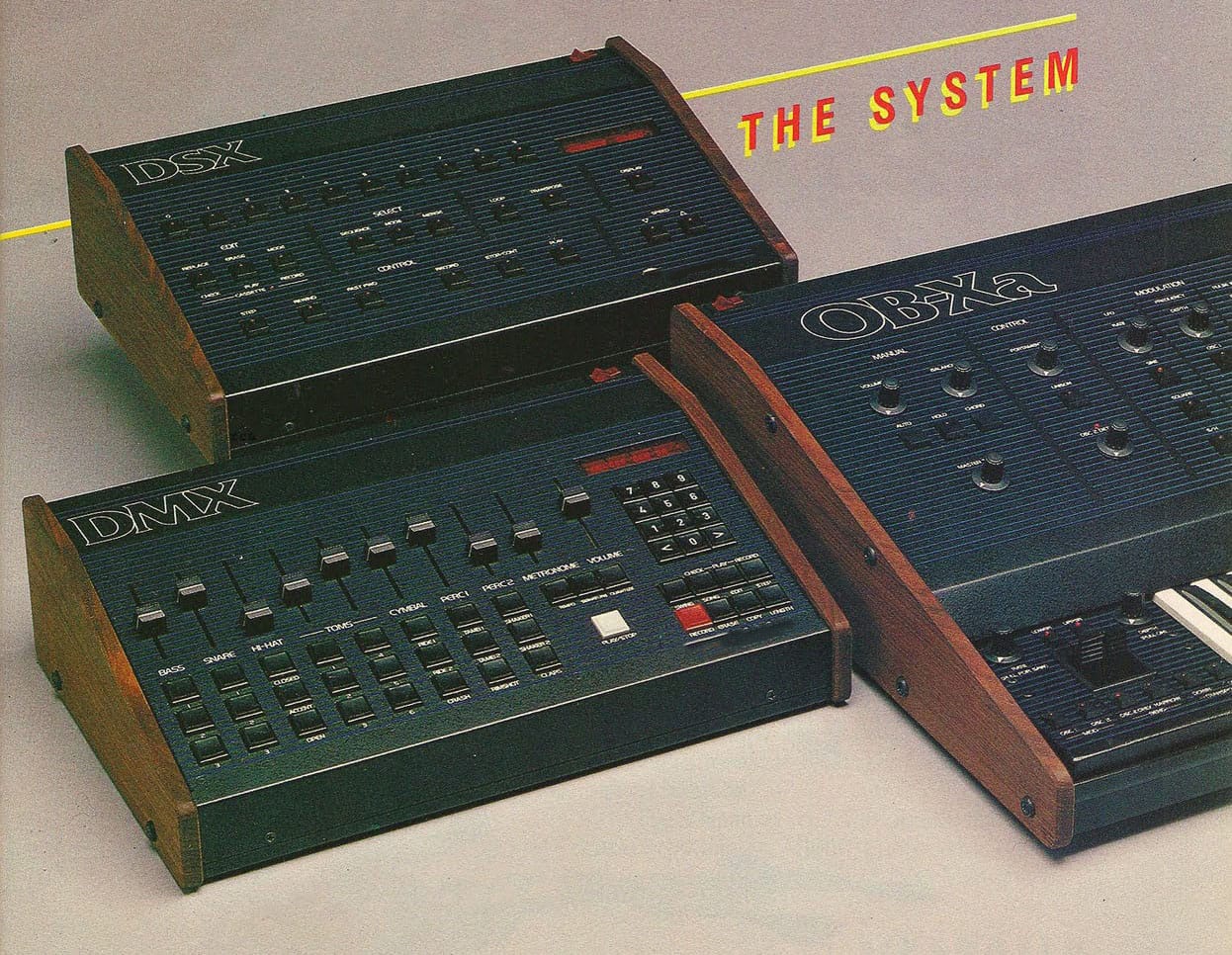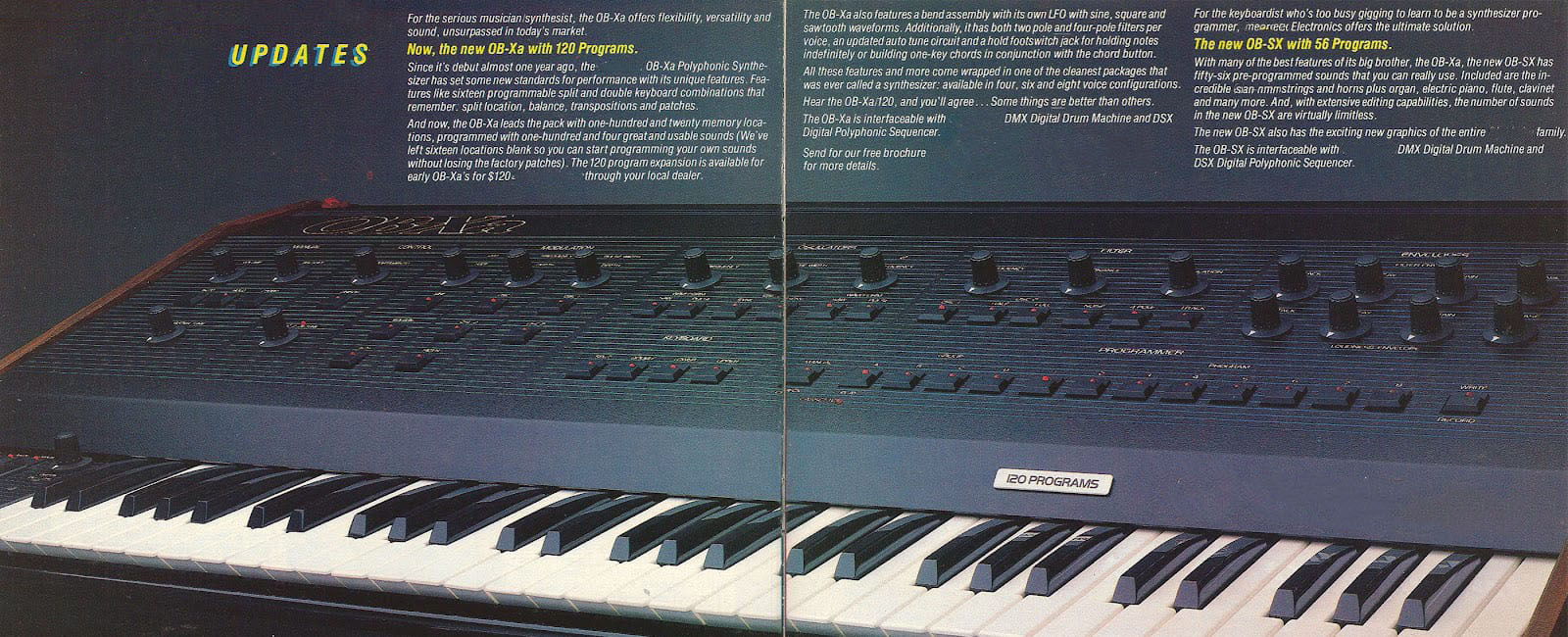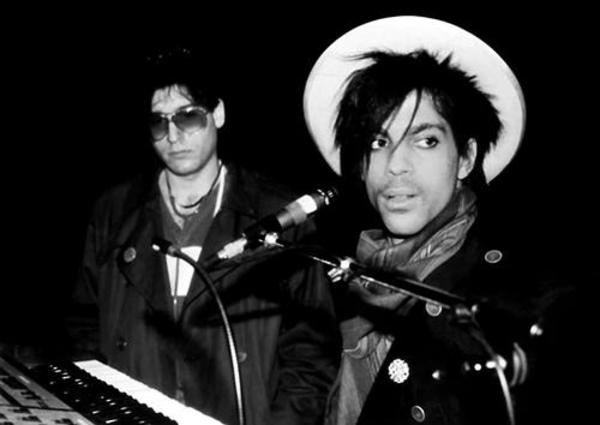 OB-Xa's most recognizable sound is the synth part from Van Halen's 'Jump', and it featured heavily in music released throughout the 80's all the way through to today. The artists that made music history with the help of this noble machine include Prince, Billy Idol, Chaka Khan, Bon Jovi, Vangelis, and Gary Numam. The sound of this synth is far-reaching and adapts beautifully to power ballads, seductive stories, and rebellious roars. It's used today by the likes of Flume, Chrome Sparks, Calvin Harris, and Venetian Snares, entering a new dimension of electronic music.
Whether you're reliving or just discovering the seduction of this sound, this is the most authentic software you could wish for. With added polyphony, wide stereo spread, and even more flexible LFOs, OB-Xa V is the perfect mix of the past and the future.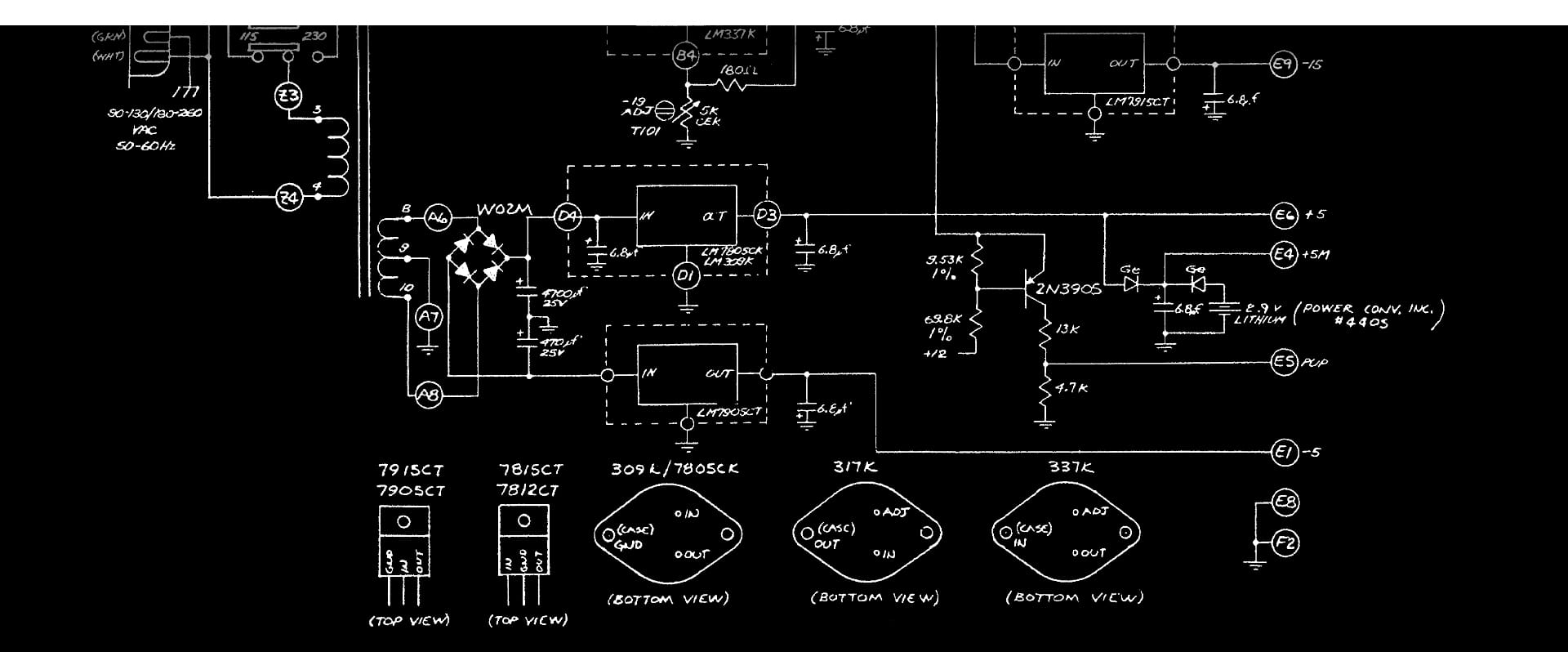 Reinventing what works
at a supreme level
Settling for sampling synths will never be fully satisfying. Immerse yourself in a tool that will listen to your instinct and inspire new ideas.
We analyzed and measured the original hardware units closely. We took particular focus on recreating the Curtis filters as an integral part of the OB-Xa V. We also incorporated the best out of OB-X and OB-8 and added new features that enhance the musical experience of this synth. Applying this with our own technology leads to truly incredible results.
Create the sounds of the future by using the best of both worlds.
Deep engineering insights
When it comes to emulating iconic sounds from the past, the process can get quite complex. But this is what Arturia's all about – expert emulation straight from the brains of top audio engineers. We've got you covered!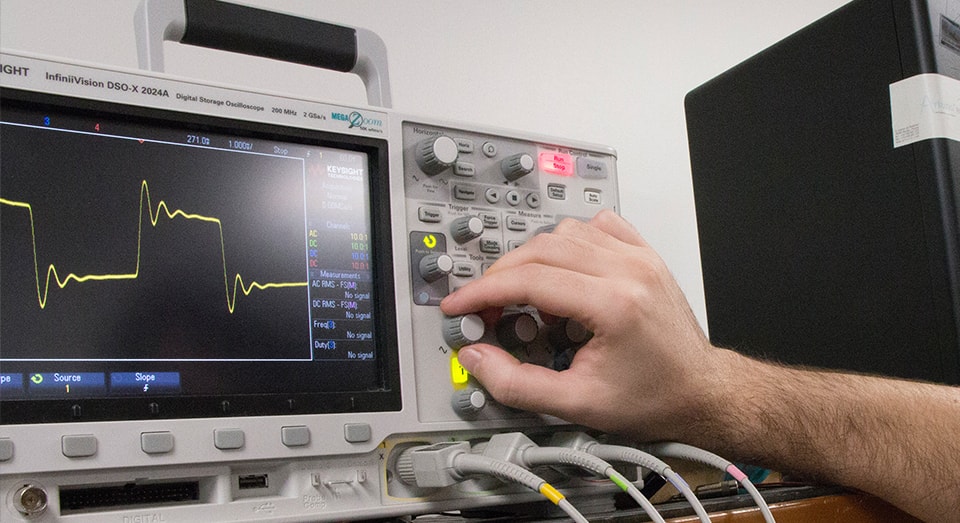 We love making you happy – and thanks to the impeccable engineering skills and deep understanding of technology by our talented team of engineers and sound designers,
you can really trust the internal workings of this software to bring out the sound you want.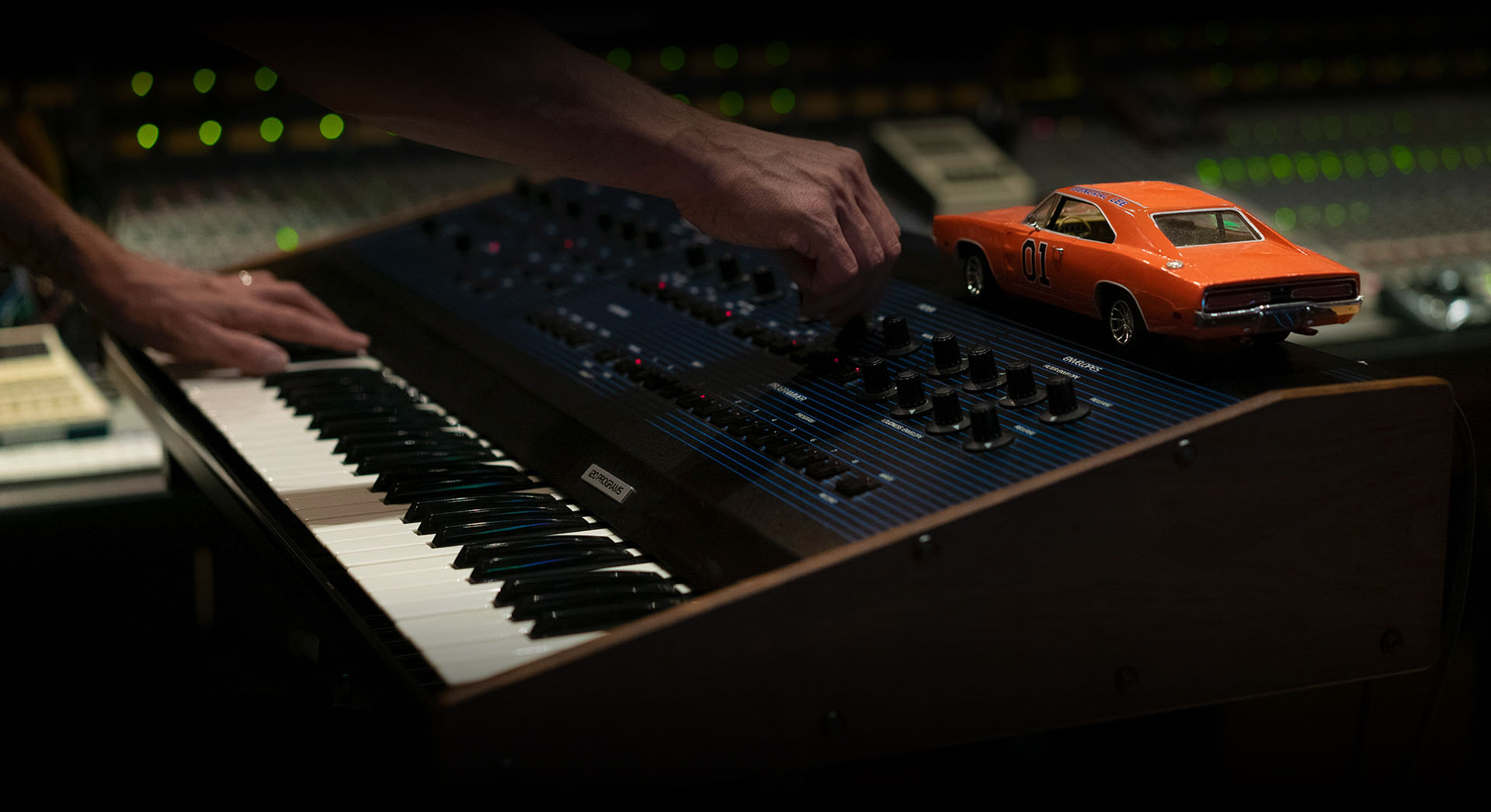 Significant tweaks with a huge impact,
all in a sleek design
We want you to enjoy the fullest spectrum of music production in the most straightforward way possible.
That's why we've combined the original OB-Xa with the best features that OB-X and OB-8 had to offer, and we left out the elements that would be in the way, such as the multitimbral part of the original instrument. The clean interface of OB-Xa V will be a joy to have a dialogue with. Even if this is the first time you're using this synth, this virtual instrument will open itself up to you.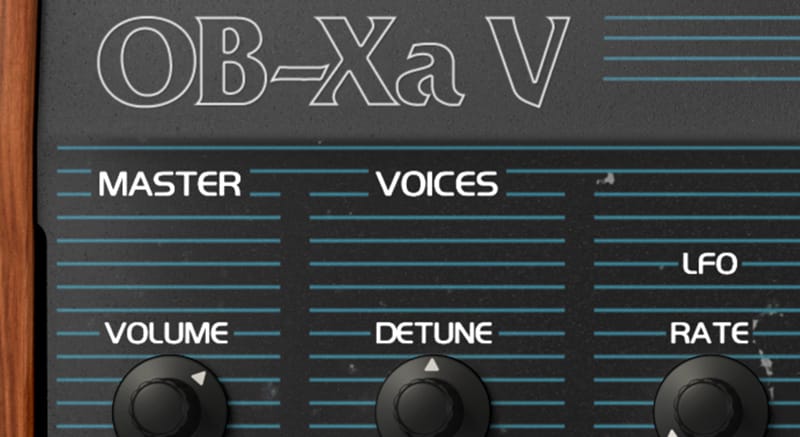 Polyphony
We doubled the original voice polyphony of 8 to 16, so your sound can be bigger than ever.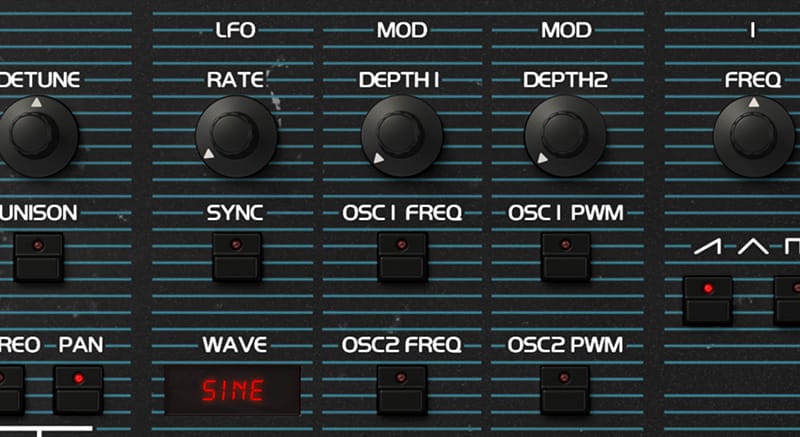 More flexibility on the LFO
Our designers included additional waveform shapes and synchronization by time division to the DAW bpm. We've added a key trig function to reset the LFO every time the note kicks in.
It is a stereo LFO, which means it duplicates the LFO signal to the right and left channels. You can also set the offset with the Stereo Trimmers, which is an unusual approach to the LFO not seen in many other instruments.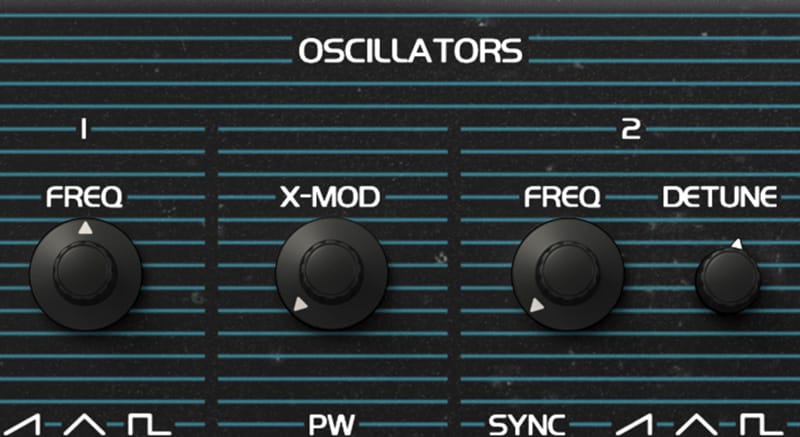 Oscillator's continuous cross modulation
Cross modulation is a specific type of modulation, where an oscillator's frequency is being modulated by the output signal of another oscillator. On OB-Xa V, there are two oscillators. Turn up the X-Mod knob to modulate the frequency of Oscillator 1 with Oscillator 2's audio signal. Use this feature to change the timbre of the sound.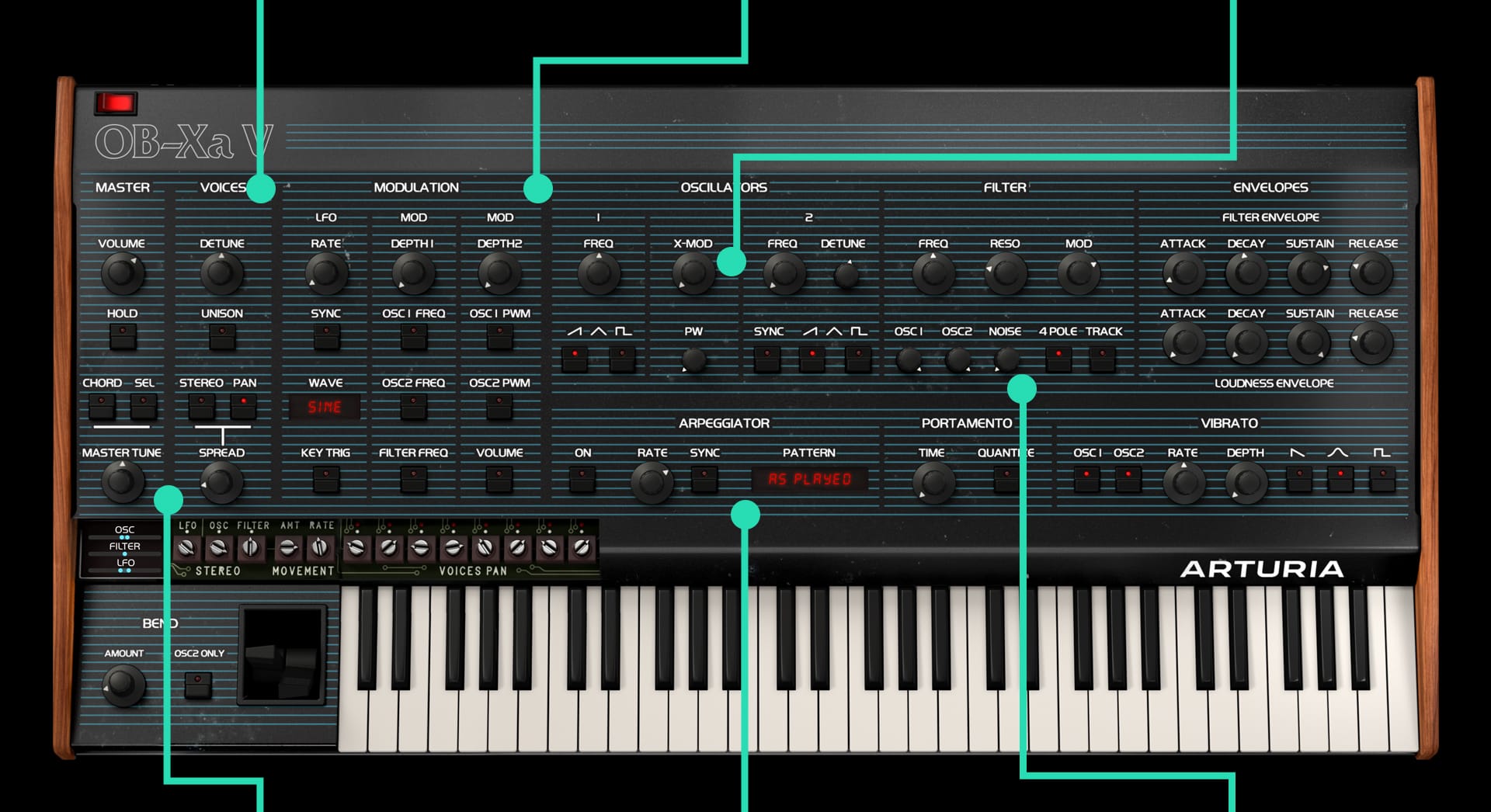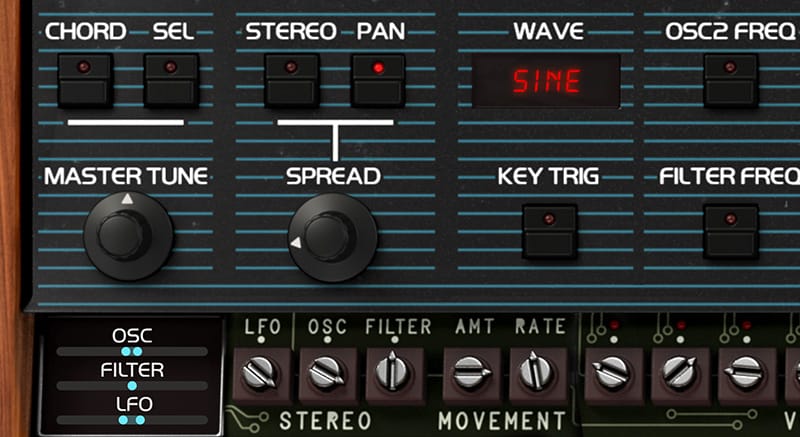 Stereo spread
This is a unique feature you haven't seen in other virtual instruments yet, which makes OB-Xa V a truly special combination of features. It's a clever design trick that allows for a wide stereo spread, causing the stereo image to be more interesting and unusual. This will transform the signal coming out of the LFO, Oscillators, and Filters to make it swirl across the whole stereo image.
Arpeggiator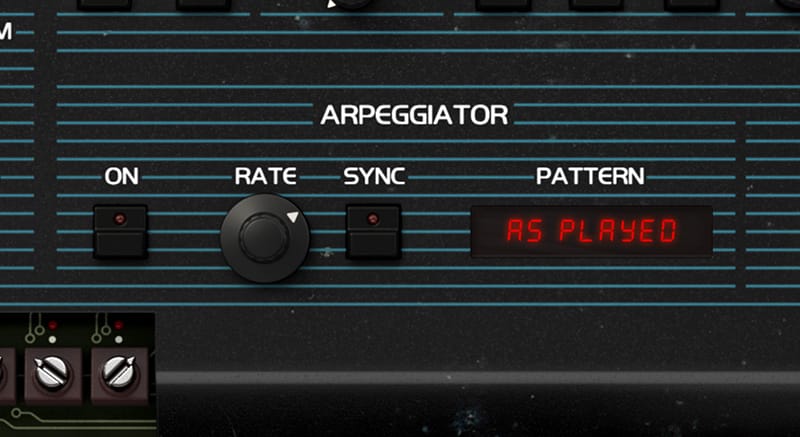 You can create fast and dynamic sequences by playing just a few keys to create a wide range of patterns. Advanced options include octaves, directions, and rate available as the modulation destination.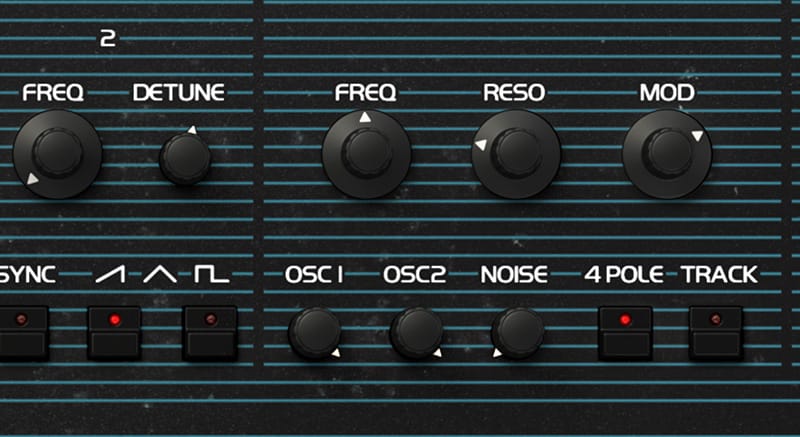 Oscillator's (1, 2, noise) mix in filter section
The mixer section on the original OB-Xa only had an on/off switch for Osc 1 and noise, and a half/full button for Osc 2. We decided to give you much more flexibility with mix knobs that allow for creating more detail within the volume range of each source.

Function generators
We've developed 4 bi-polar digital function generators that you can route to any and every parameter on the instrument. Each of them are variable in length with up to 16 points, with slopes that can be controlled per segment and optional quantization. Loop and sync them to your host to use these function generators as pumped up envelopes, raging LFOs, or dynamic step sequencers.
OB-Xa V has 4 function generators that can be switched into polyphonic mode. For example, you can modulate the arpeggio's rate and the cross-modulation of the oscillators.

On-board FX
The built-in sound effects include a satisfying selection of complete effects, featuring: delay, chorus, reverb, phaser, flanger, compressor, overdrive, multimode filter, and bitcrusher. The world is waiting to hear you roar with fresh, juicy creations!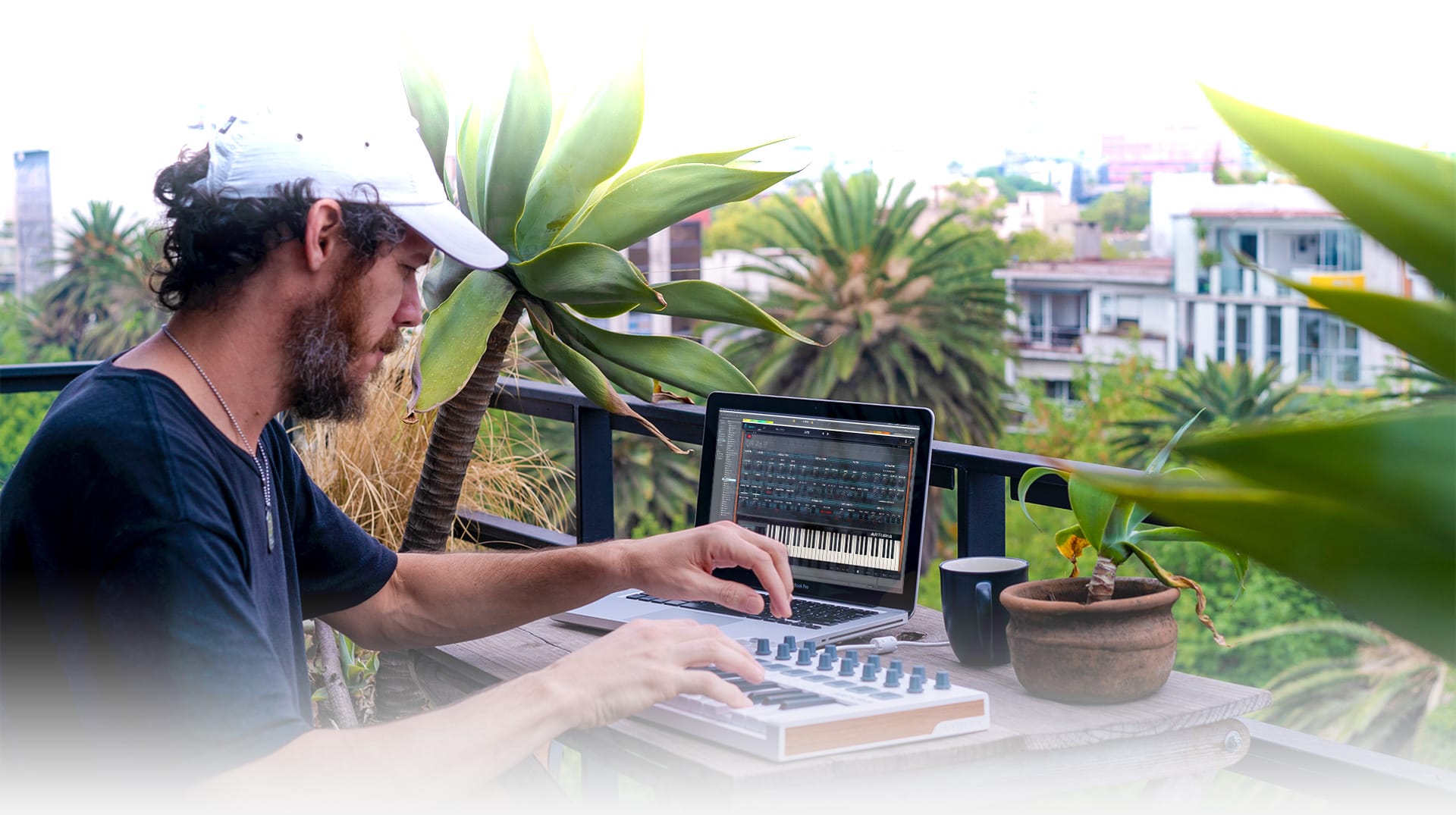 Back to the present
Make original music with no unnecessary hassle
All our virtual instruments are designed with a sonic heart in mind. Everything that can be easy is easy, and navigating the complex functions of the synth is intuitive and will soon feel like second nature. We make all our equipment to feel like it listens to your creative instincts. It's not quite telepathy yet - but we're getting there!
Rise to your prime
With hundreds of presets that mirror the fat, punchy sound of OB-Xa, this is 21st century made thick
Our renowned sound designers created over 400 presets to take the evolution of sound even further. Dive into reinvented sounds and get ready to mix it up your way.
Take control of the raw, growling power of OB-Xa V and roar with the music of tomorrow!
In-App Tutorials
This plugin features detailed, step-by-step tutorials in the app itself
Letting you know what each parameter does, how it changes the sound, and giving you tips on how best to use them. We want you to become the best producer and musician you can be, and we'd love to help you along the way. It will help you gain confidence, and create better music!
ASC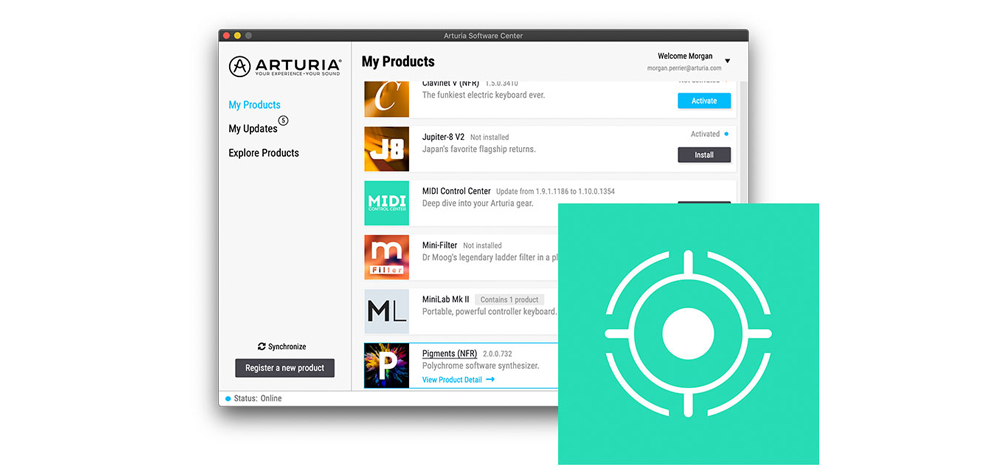 ASC is the central software that elegantly manages all your Arturia software licenses.
It activates your licenses and synchronizes them across multiple devices. ASC also notifies you of updates and downloads them. Simple.
DAW ready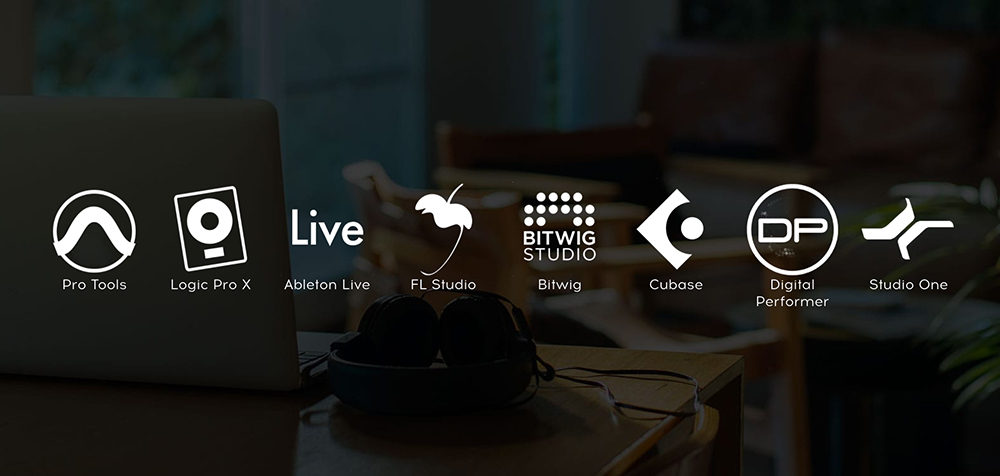 Supercharge your DAW with awesome plugins
However you use these plugins; you'll be safe in the knowledge that they are fully compatible with your setup. These plugins work with all major DAWs, and on both Windows and MacOS.
Preset browser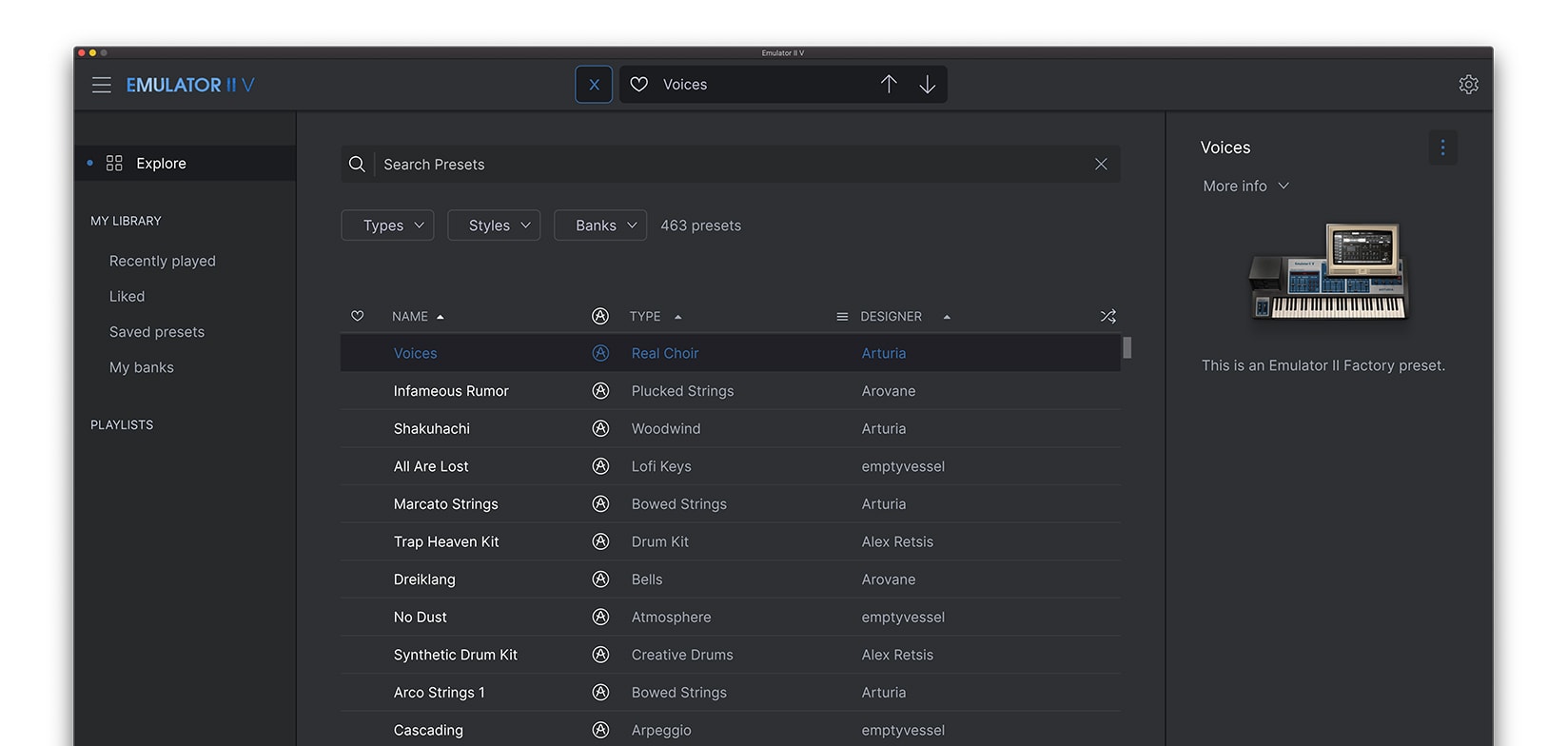 Our redesigned preset browser lets you quickly find just the sound you're looking for.
Search by name or simply select the appropriate tags to dial in on the exact sonic character you're looking for. You can mark and recall your own favorites, enter comments, and set up playlists. There's never been a more intuitive way to manage your library of designer and personal presets.
Resizable GUI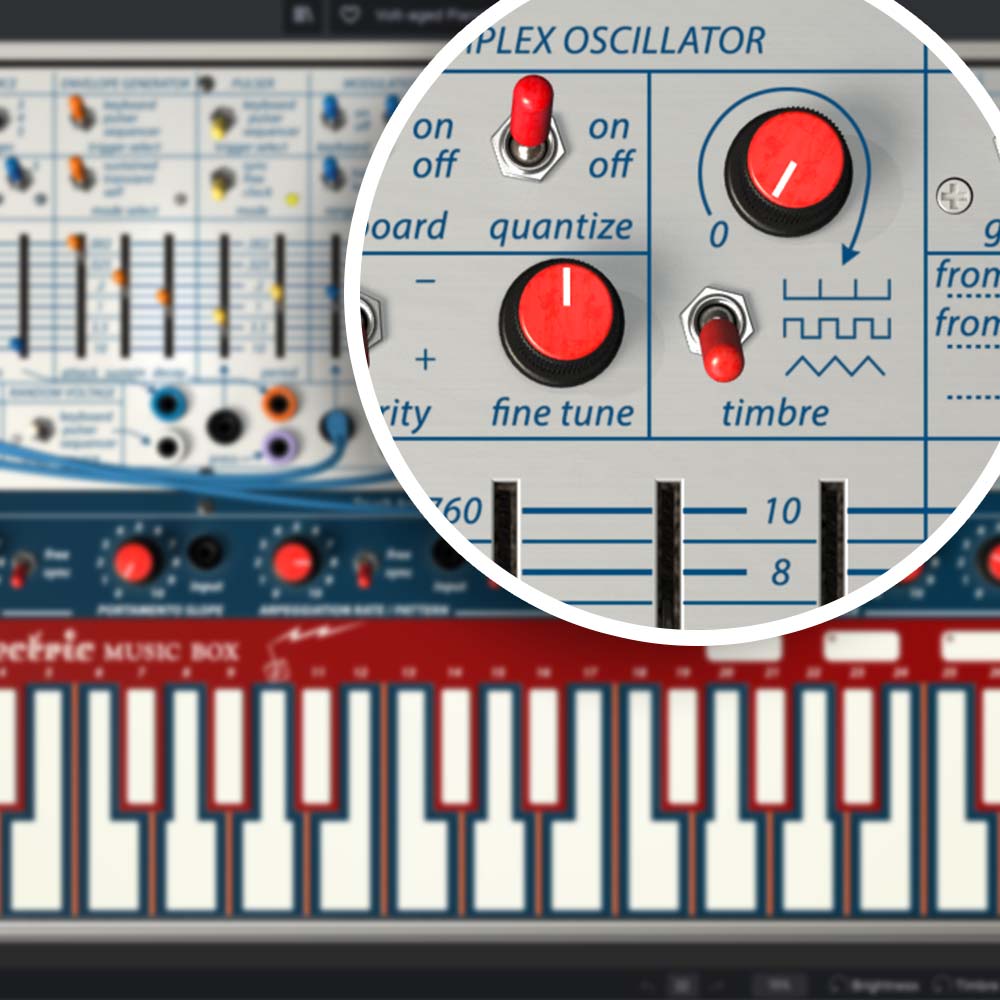 The user interfaces for all your Arturia instruments are now resizable, making it easy to work with any High Resolution screen, UHD or Retina.
You can decide whether you want to fill the screen with awesome graphic reproductions of classic instrument goodness, scale the window down when you're working in a DAW and screen real estate is at a premium, or even zoom for detailed work.
Perfect integration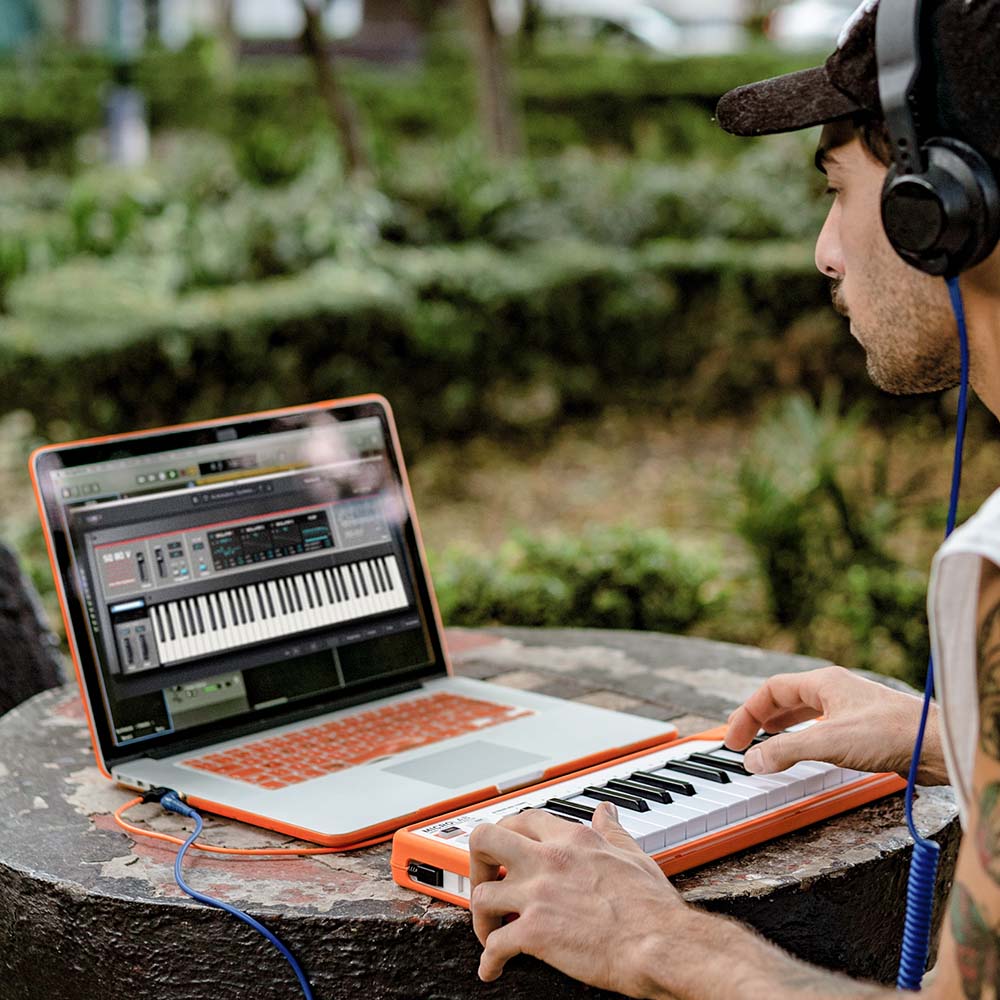 However you play, perform, or create, we've got you covered.
We've made it as easy as possible to use and enjoy the instruments in V Collection 7. They intuitively map with the Arturia KeyLab range, and play nicely with other MIDI controllers too. You can use them in standalone mode, and in your preferred DAW. You can even play notes using your computer's keyboard when you're on the go!
Platform specifications
: Win 7+ (64bit) PC: 4 GB RAM; 2.5 GHz CPU.
1GB free hard disk space
OpenGL 2.0 compatible GPU
: 10.11+: 4 GB RAM; 2.5 GHz CPU.
1GB free hard disk space
OpenGL 2.0 compatible GPU
Required configuration
Works in Standalone, VST 2.4, VST 3, AAX, Audio Unit.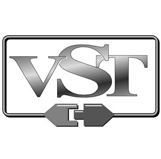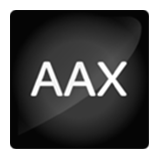 Protection
The software is protected by the Arturia Software Center. You can learn more about it here.
Oberheim® is a registered trademark of Tom Oberheim, which is in no way associated or affiliated with Arturia. All manufacturer and product names mentioned on this page are trademarks of their respective owners, which are in no way associated or affiliated with Arturia. The trademarks of other manufacturers are used solely to identify the products of those manufacturers whose features and sound were studied during the development. All names of equipment, inventors, and manufacturers have been included for illustrative and educational purposes only, and do not suggest any affiliation or endorsement by any equipment inventor or manufacturer.
Main Features
Stereo spread with left/right offsets on oscillator, filter, and LFO parameters
Modulation matrix
Arpeggiator
More flexibility on the LFO for easy modulation
Up to 16 voice polyphony
Innovative voice detuning
On-board effects: delay, chorus, reverb, phaser, flanger, compressor, overdrive, multimode filter, and bitcrusher
Oscillators' continuous X-Mod modulation (cross modulation)
Oscillators' (1, 2, and noise) mix in filter section for rich sound sources
4 Function Generators
Sleek design for great visual experience of your sound
Seamless preset selection with the visual browser
Over 400 presets
Individual voice panning
Extension panel includes Mod Matrix, four Function Generators, and 3 busses with 9 effects each