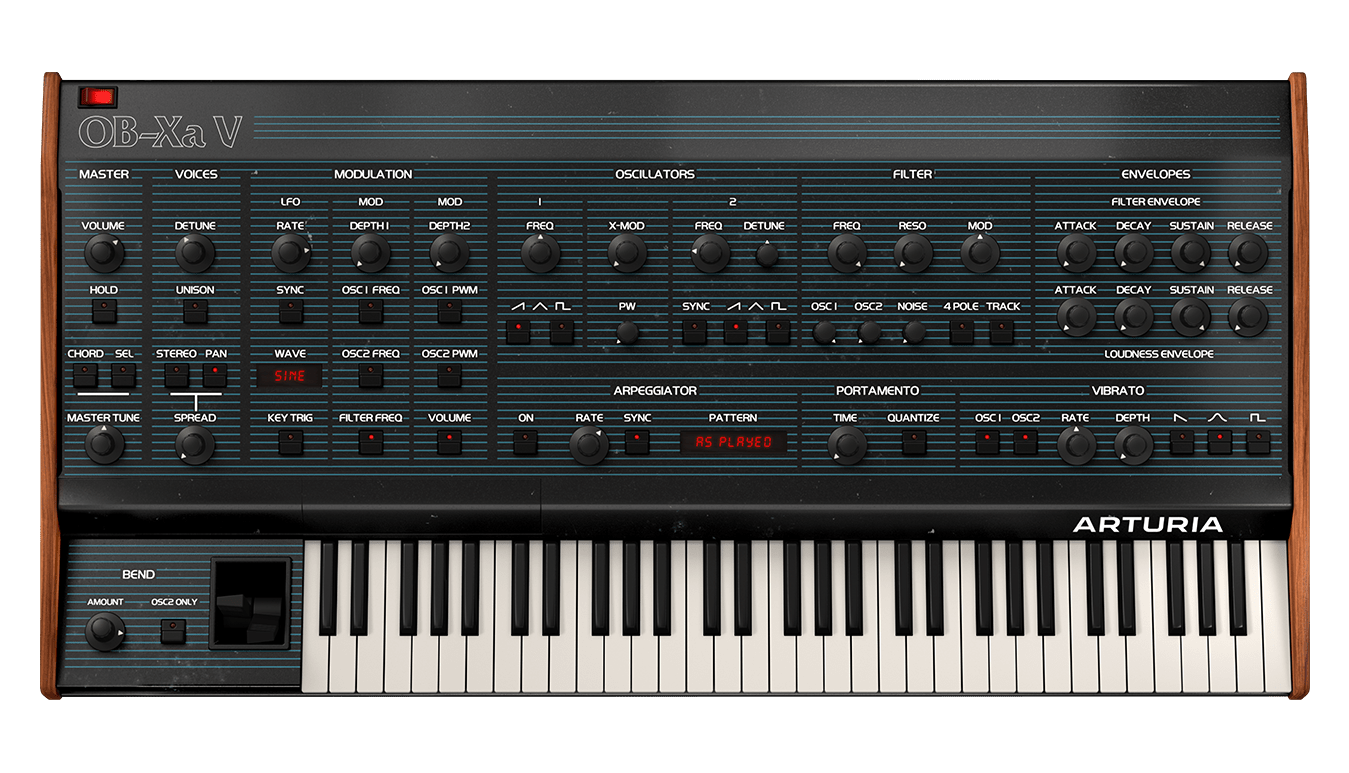 Solidtrax
Solidtrax is a producer sound design duo from The Netherlands, formed by Bastiaan Barth and Menno Hoomans. Their passion for synthesizers and computer music dates back to the early 90s. In 2014, they landed their first big sound design project for u-he, followed by assignments for other companies like Roland, Propellerheads, Bitwig, Cableguys, Kilohearts, and Arturia. In 2017, sound design became a full time profession for Solidtrax.
We have to admit that we never played on an Oberheim®-Xa, we only played with some of the newer Oberheim®s like the Matrix 1000 and the OB-6. We love that the OB-Xa V sounds very good, even without all the added goodies by Arturia. But these goodies make it sound even better. In fact, this solid base got expanded with a great modulation matrix, excellent function envelope generators, and awesome FX.
When we started creating presets for OB-Xa V, we first had to get to know each other a bit. After this, it was pure bliss to be honest. This synth is so inspirational that we didn't set any boundaries for ourselves while creating a very diverse set of sounds for this beast. The added FX and the function envelope generators really bring this great classic a lot of new sonic possibilities and let it really shine!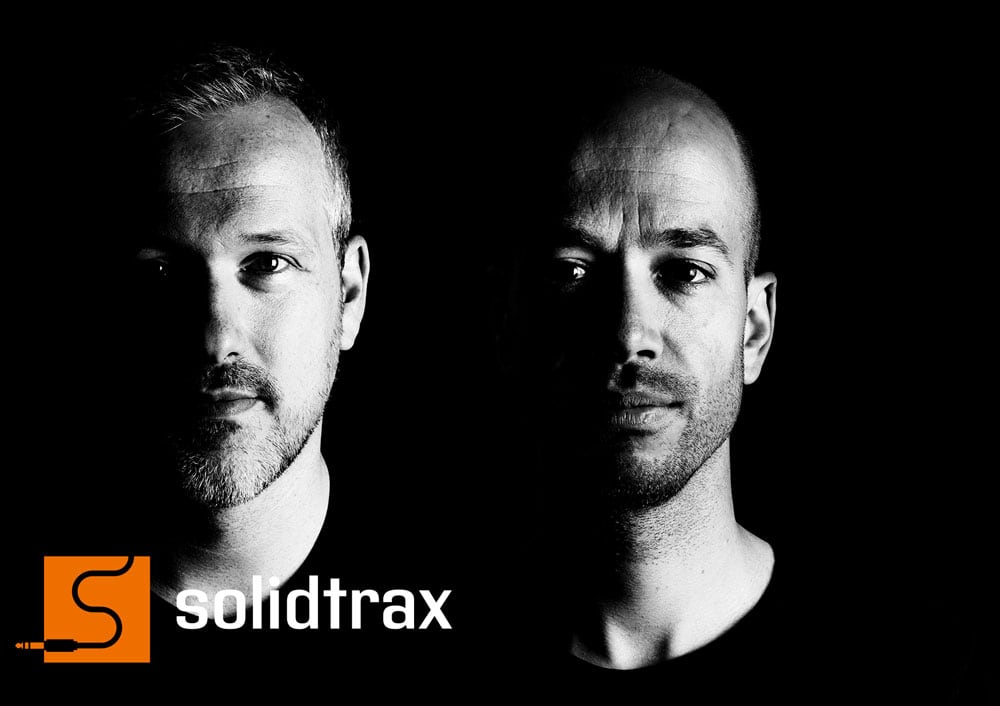 Simple Minds
Osc 1 & 2 are a triangle wave and we use the sync feature on Osc 2 to create a totally new sound. The amazing FX, especially the phaser, are also very important for the end result.
We wanted to make a very atmospheric sounding pluck sound, so we didn't hold back with delay and reverb. Once we enabled the phaser, it immediately sounded perfect to our ears!
Matt PIKE
A sound designer and music producer based in the UK, Pike's current focus is on sample pack production, instrument design, preset design, beta testing, and creating wavetables for various companies including Arturia, Novation, and Loopmasters. In recent years, he's been helping to develop and run 'The Jumblies Project', an inclusive interactive arts and education project in collaboration with a local SEN college.
I think the strength of the OBXa V is simply its sound. The cross mod is raw and unstable, allowing it to achieve very nice textures, just as you would with analog oscillators. The additional velocity and aftertouch routings help add expressivity that was lacking in the original instrument.
I often change up my approach when designing sounds to keep myself inspired. With some sounds, I think of a concept and hope that I will move beyond the concept once I begin programming, and others are born by choosing a feature of a synth to dive into and explore. I am always hoping for the instrument to provide a spark of inspiration, which then becomes the central focus of a patch.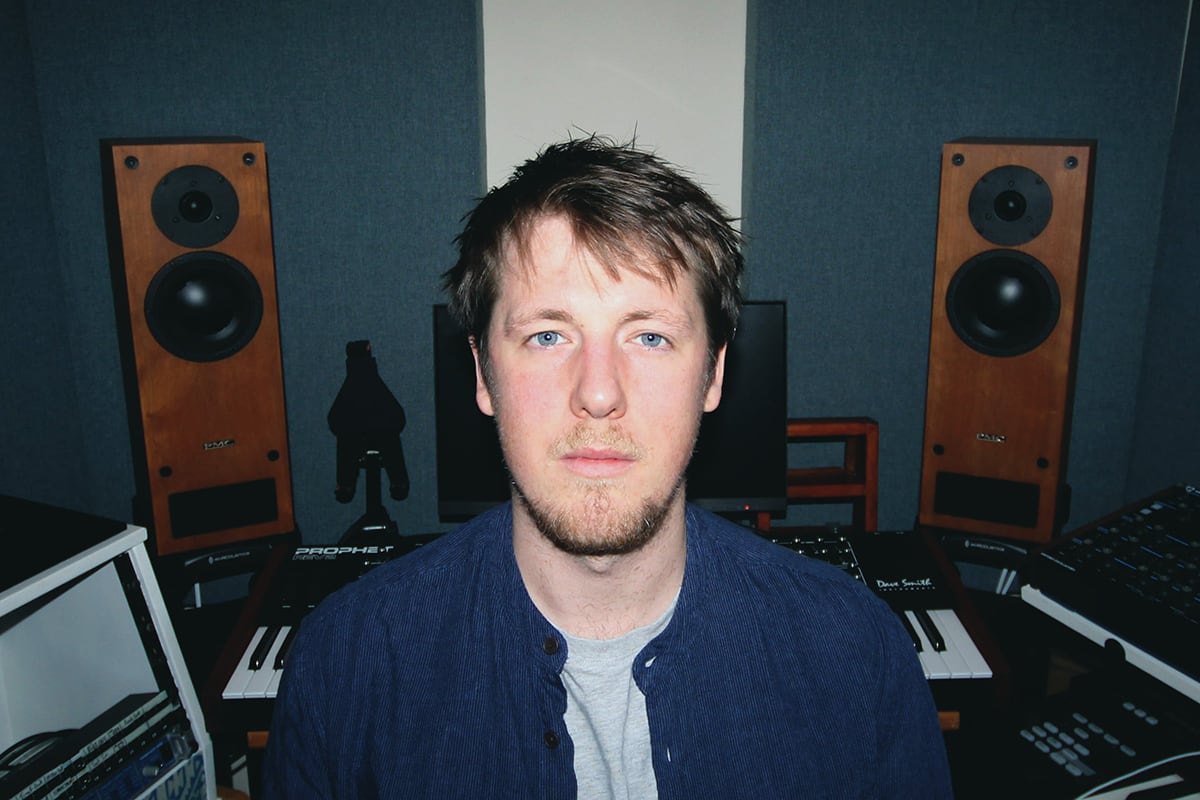 Extreme Crossmod
The ability to add an extra high-pass filter and control the FX with the mod wheel allowed me to make the patch more dramatic.
I have always loved how thick and unstable heavily cross modulated analog oscillators sound when making basses. This sound was a test of whether the OB-Xa V could create those unpredictable results and still track the pitch enough to be playable.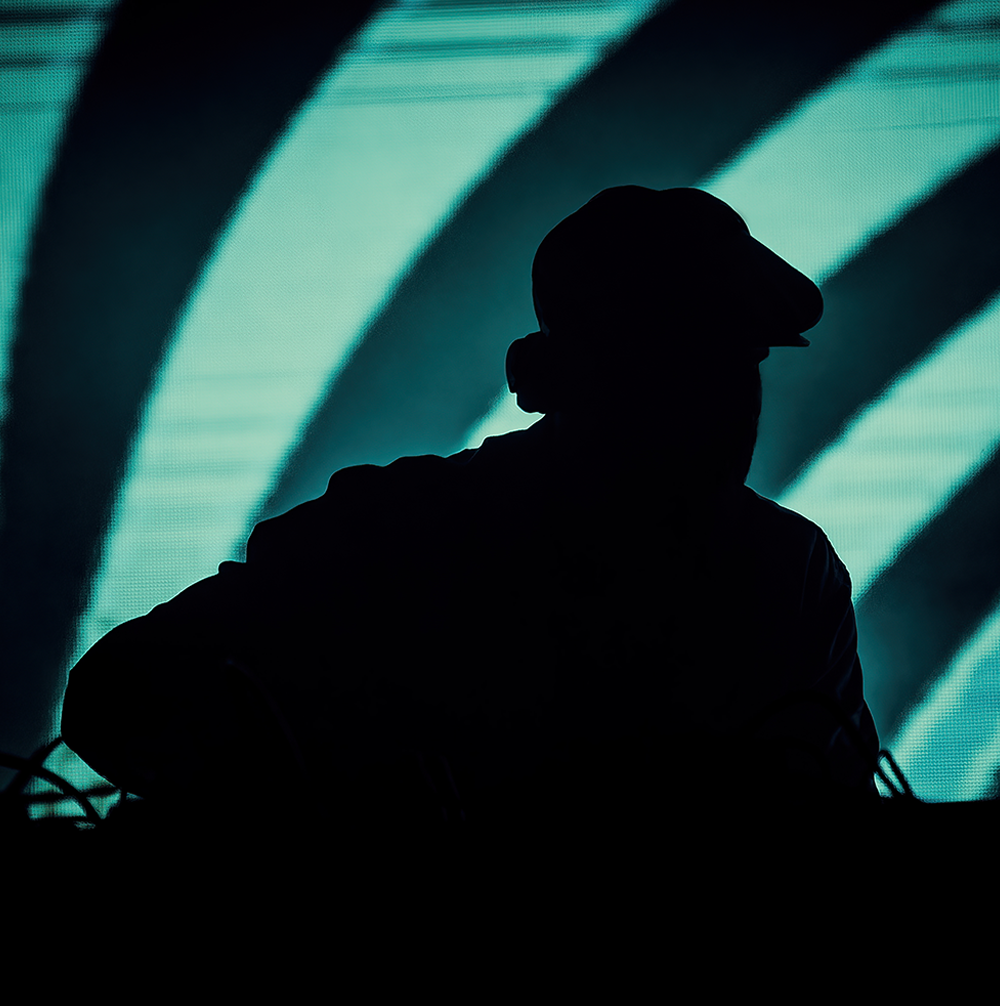 New Loops
New Loops is an English sound design label publishing audio sample packs and synthesiser presets in the professional audio market. With a focus on quality and usability, New Loops sounds are used by DJs, producers, music studios, and composers all over the world.
From a sound design perspective, being able to create sounds quickly and easily is one of the most important features of a synthesiser. The OB-Xa V is great in this respect with its simple, well laid-out GUI and modulation options just a click away. I like sounds that breathe and move, and I found the Stereo Movement section indispensable for this. The function generators are another favorite feature, being able to use them as additional envelopes, LFOs, or sequencers opens up a whole load of new sound design possibilities.
Every preset I make starts from a default patch with some basic saved settings. To get a sound going, I will start with the oscillators, but from there the whole process depends on what type of preset I want to make. The amp envelope has a big effect on the type of sound, so I would usually set the release time. Sometimes, I will completely change a preset halfway through its creation if my noodling takes me away from my original idea.
Rebirth
'Rebirth' is my favorite preset, although it nearly didn't get made! It's actually a recreation of an earlier preset I made, which was far too CPU hungry using stereo unison and the chord feature. 'Rebirth' was its replacement and I'm glad it came about like this.
It is a slow-sweeping pad with a lot of stereo movement. It's actually very simple and doesn't have a great deal of modulation. It has a fairly fast attack, which means it can be used with melodies quite well. A lot of the character comes from the filter being modulated by the envelope and then it goes into the effects which include a chorus, reverb, and delay – the delay is intentionally placed after the reverb for a bigger sound.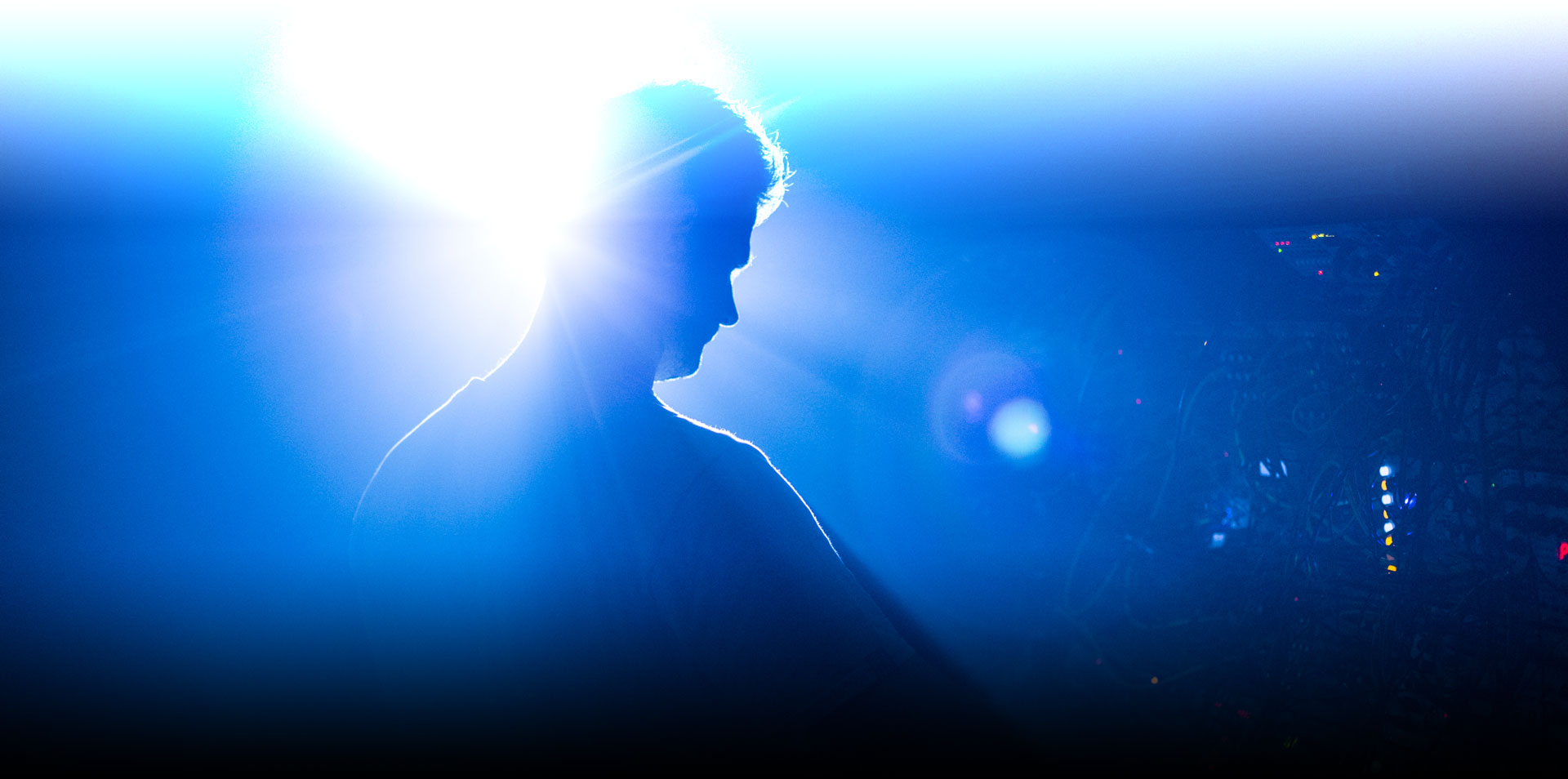 Lily JORDY
Lily is a classically trained musician and music producer turned sound designer who's worked with Arturia since 2017. She strives to create emotionally touching and heartfelt music through live recordings of the instruments that she plays, her voice, and Arturia's VSTs of course. You can catch her playing at the Ocritudes and the Hadra festivals, both taking place in France in the summertime.
I found the OB-Xa V such a pleasure to work with, because it's surprisingly simple to use while being very rich - you can go very deep and complex in the configurations, with X-Mod and the 4 Functions. As a keyboardist who always strives for unique harmonies, the chord feature adds so much versatility to the presets and their possibilities, since you can build your own chords note per note.
After choosing the frequency and waveform of the two oscillators, I spent time balancing the Osc 1, 2, and Noise mix. Once I had an interesting base to work with, I didn't really have a specific order or a method. I just intuitively followed what I felt the sound needed to highlight its features. I mostly experimented with the functions in my last five presets, leaving the finetuning of envelope details for the end.
Meekeys
Meekeys (as in 'meek') has two mirroring functions. One affects the filter resonance and the other one affects modulation to achieve a natural timbre and emotive vibrato. The mod wheel opens the filter to amplify emotion with its bold sound, in contrast with the simpler default mode.
I heard some of the triangle waveform sounds of the OB-Xa in a demo and loved their shy and elusive vibe. I wanted to create a couple of keys presets that embodied the same nature.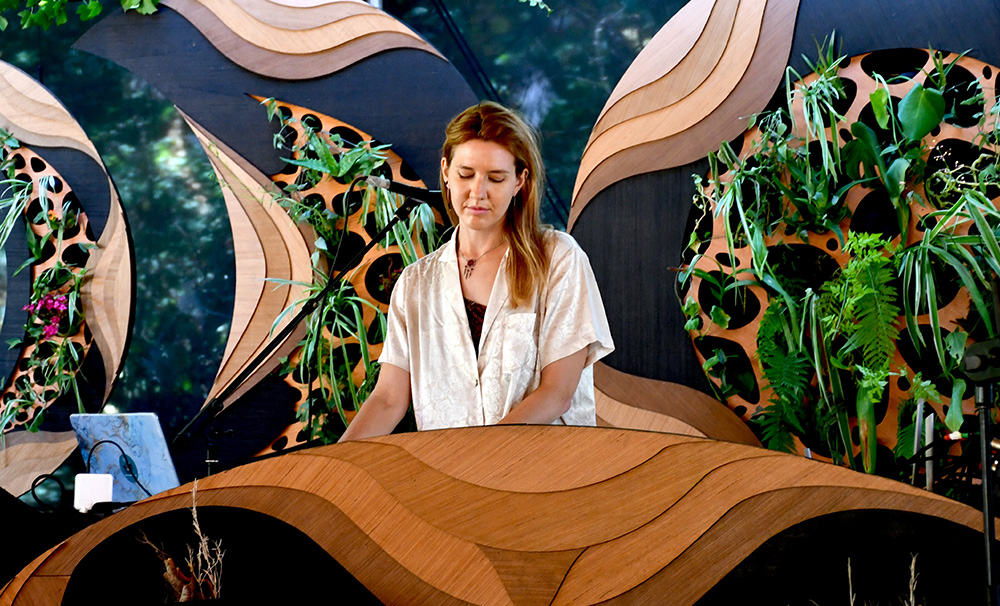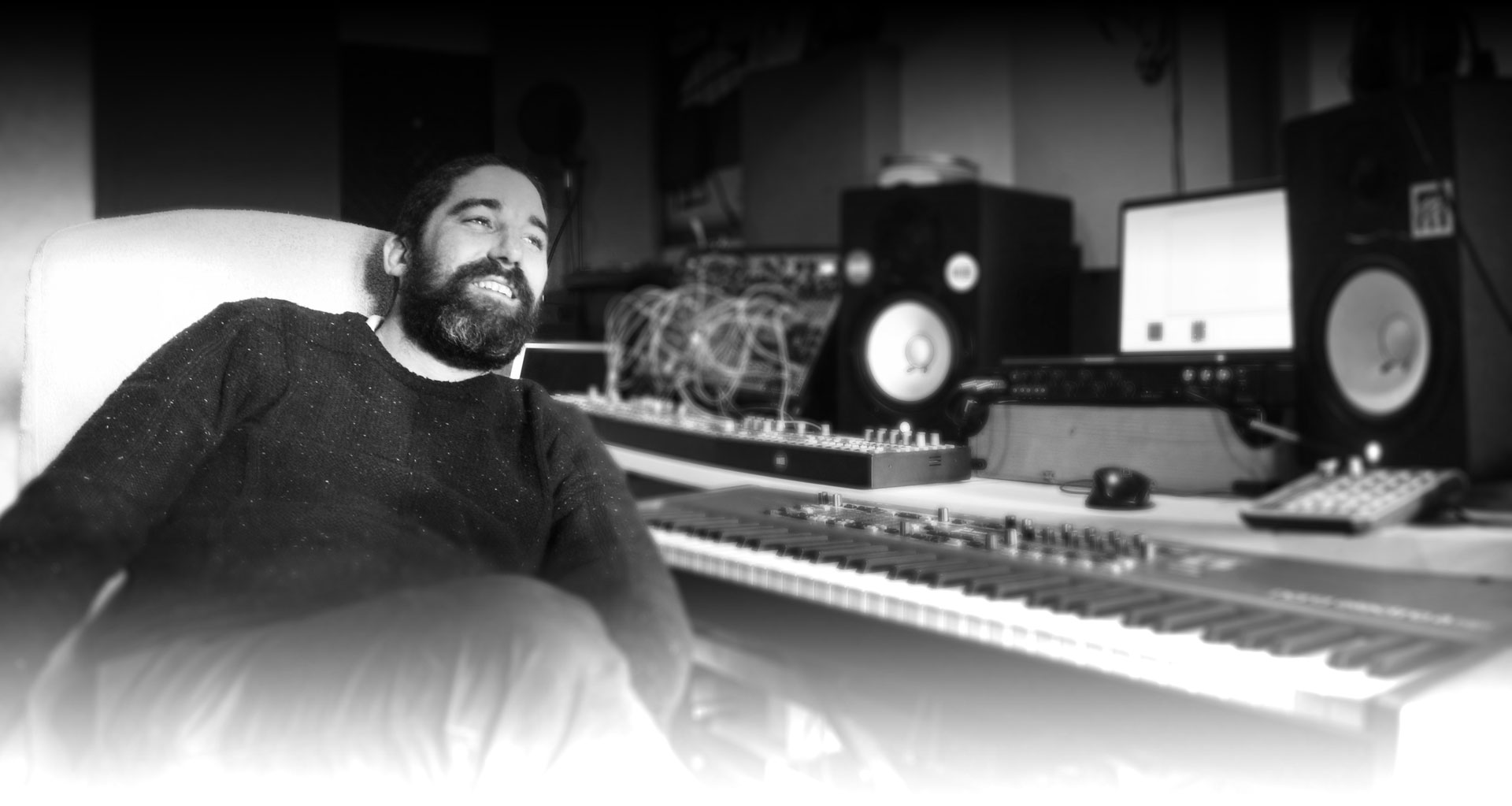 Seroplexx (Thibault Morel)
Thibault Morel comes from an acoustic background and plays guitar, trumpet, drums, piano, and clarinet. He's an eclectic artist that performs both solo and in groups in a variety of styles. He started to play live under the nickname Mr Woofer, which was his reggae/dub project. He's now got several new live projects ranging from techno to electronica, a duo with a singer, and a solo piano project.
For me the strength of the OB-Xa V is that it's able to truthfully reproduce the sound of the original. What really impressed me was the filter - you can get of all kinds of threads, from the most peaceful ones to the most aggressive vibe! And the cross mod works damn well, you can really give a unique character to each preset by dosing it in its own way.
At the beginning, I opened the plug-in and started to tweak it to see how it felt in my gut. I then made the first batch of presets with a variety of sounds, like the organ and other really peculiar SFX. At the end, I listened to how the original OB-Xa sounded, which led me to more vintage sounding presets recognizable from the 80s tracks. And it sounds glorious!
Alphi
This preset is based on the Cross Modulation of the two Oscillators with noise and a short attack and decay on the VCF to reinforce the instrument's aggressive side.
I immediately felt the potential of the OB-Xa V to reproduce vintage synthwave sounds, so I looked for a way to create big bass sounds that would fit that type of sonic world.
10 Phantom Rooms
(Tobias Menguser)
Tobias started getting into professional sound design at the age of 17 in 1990 by creating his first commercial sound bank for the Waldorf Microwave. In the 90s and early 2000s, he created several soundbanks and sample CD ROMs for companies like Clavia, Ensoniq, Waldorf, Alesis, and more. During that period, he also worked as a music producer and contributed to the Frankfurt techno/house/trance birth years with more than a hundred releases, including one UK single chart entry. In 2005, he started working full time for NI as a sound designer and later as head of sound design and senior product manager of Komplete. After leaving NI at the end of 2016, he started working on several exciting MI projects, preparing them for a release. He also worked on sound design of trailers and his sounds can be heard in more than 250 well known movies.
The OB-Xa V sounds very organic and fat to me. The filter and the chord feature are especially fun! Those two modes have been my main source of inspiration for the sound design work. I tried to design various different sound categories to really explore the possibilities of OB-Xa V.
Endless Flight
The sounds I created for this instrument are exactly what I wanted to create at the beginning. I always start with a vision before designing sounds.
OB-Xa V has many great features and I took the biggest advantage of the spread and chord features, the great modulation possibilities, and the nice reverb effects.