A Legend Reborn
Arturia partnered with the original programmer of the Synclavier to bring this synth legend back to life even better than ever. Yeah… it's all that and more.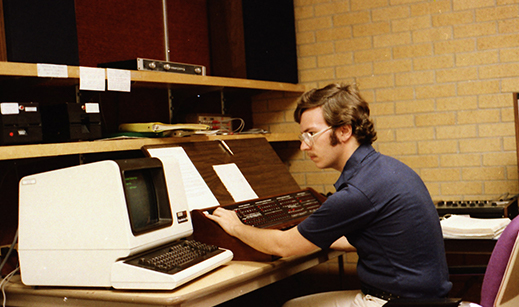 Uncompromising vision
Introduced in 1979 based on research from Dartmouth, New England Digital's Synclavier turned heads as the first commercially available digital synthesizer. The company's mantra was that quality was paramount and money was no object.
Mission accomplished. Although, these systems cost more than many musicians made in a year, they quickly found their way into top studios, movie soundtracks and recordings by top artists including Michael Jackson (Thriller), Sting (The Dream of the Blue Turtles), Pat Metheny (Are You Going With Me?) and George Michael (Faith). Notoriously demanding composer Frank Zappa even recorded the entirety of his final Jazz from Hell album using the Synclavier alone.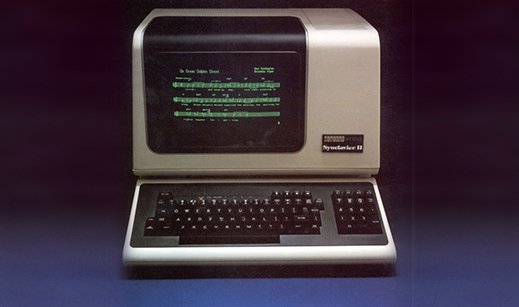 Technology that's out of this world
To handle the incredible amount of data required to pull off digital synthesis in the '70s, NED had to design and build their own ABLE mini-computer as the heart of the instrument, complete with a proprietary 16-bit operating system. But that's another story…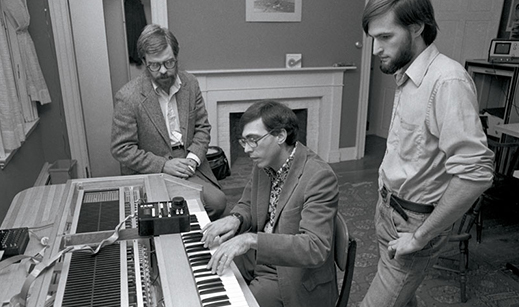 Totally authentic
Quality also being paramount at Arturia, we partnered with original Synclavier programmer Cameron Jones—considered by many to be the Bob Moog of digital—to insure our recreation would be as authentic as possible. We remained faithful to the instrument's elegant interface design, both in reproducing the original features and adding new ones. We even used part of the original code. It doesn't get more authentic than that.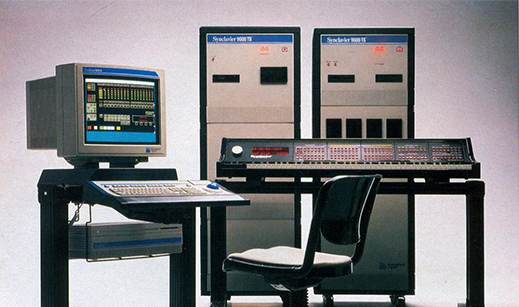 A modern instrument beyond the original
While the Synclavier V expertly brings this historic instrument to life, we've improved it dramatically by taking advantage of today's processing power. We've also infused into it everything we've learned over 16 years of developing award-winning software synthesizers. The result is a thoroughly modern, cutting-edge instrument that stands alone among hardware and software synths alike.

Intuitive Interface
What's the point of unlimited power if you can't easily harness it?
Synclavier V's ergonomic 3-panel interface insures that you can put your hands on exactly what you need, whether you're finding sounds while performing, exploring and tweaking during recording, or doing in-depth sound design in the studio.
Standard Panel Mode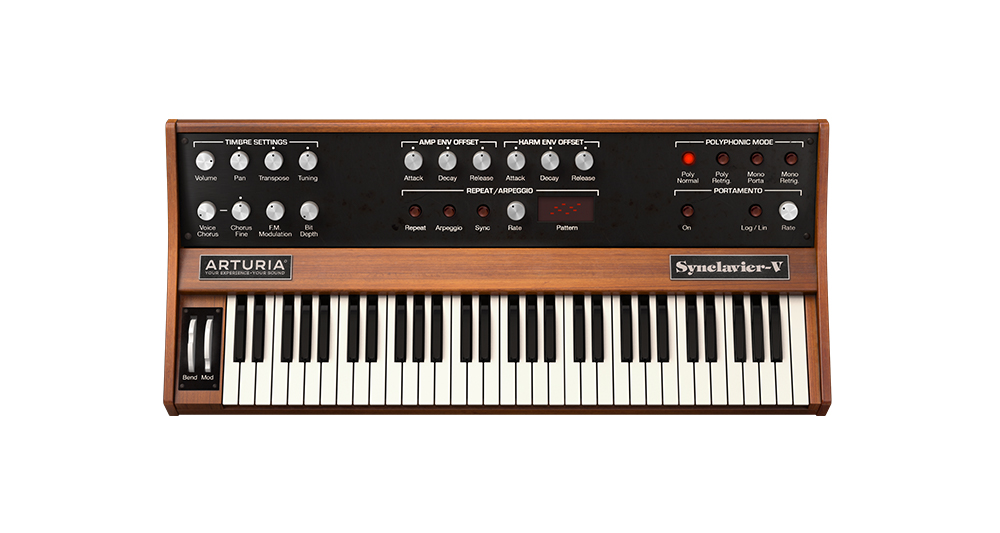 Our redesign streamlines the original hardware interface, distilling into the Standard Panel Mode only what you need for exploring and performing with the generous Timbre preset library. This panel also gives you easy master control over parameters that affect the Timbre as a whole, such as envelopes and ratio for the carrier and modulation (harmonic) oscillators.
Extended Panel Mode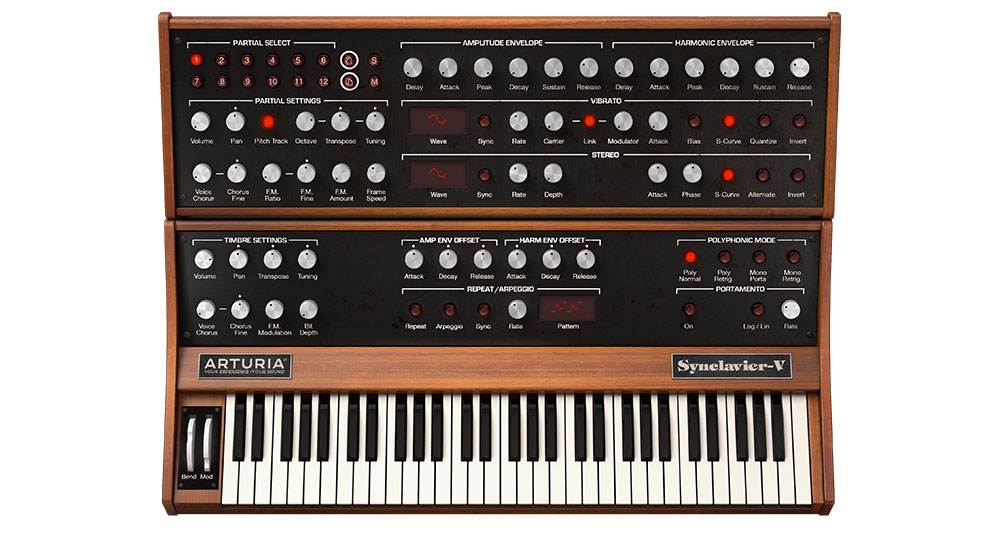 When you're ready to get more adventurous, the Extended Panel Mode lets you select and tweak one or more of the 12 Partial Timbres that make up a Timbre. Each Partial Timbre has complete discrete controls for advanced envelopes, FM amount and ratio, vibrato, stereo animation and much more.
Graphic Display Mode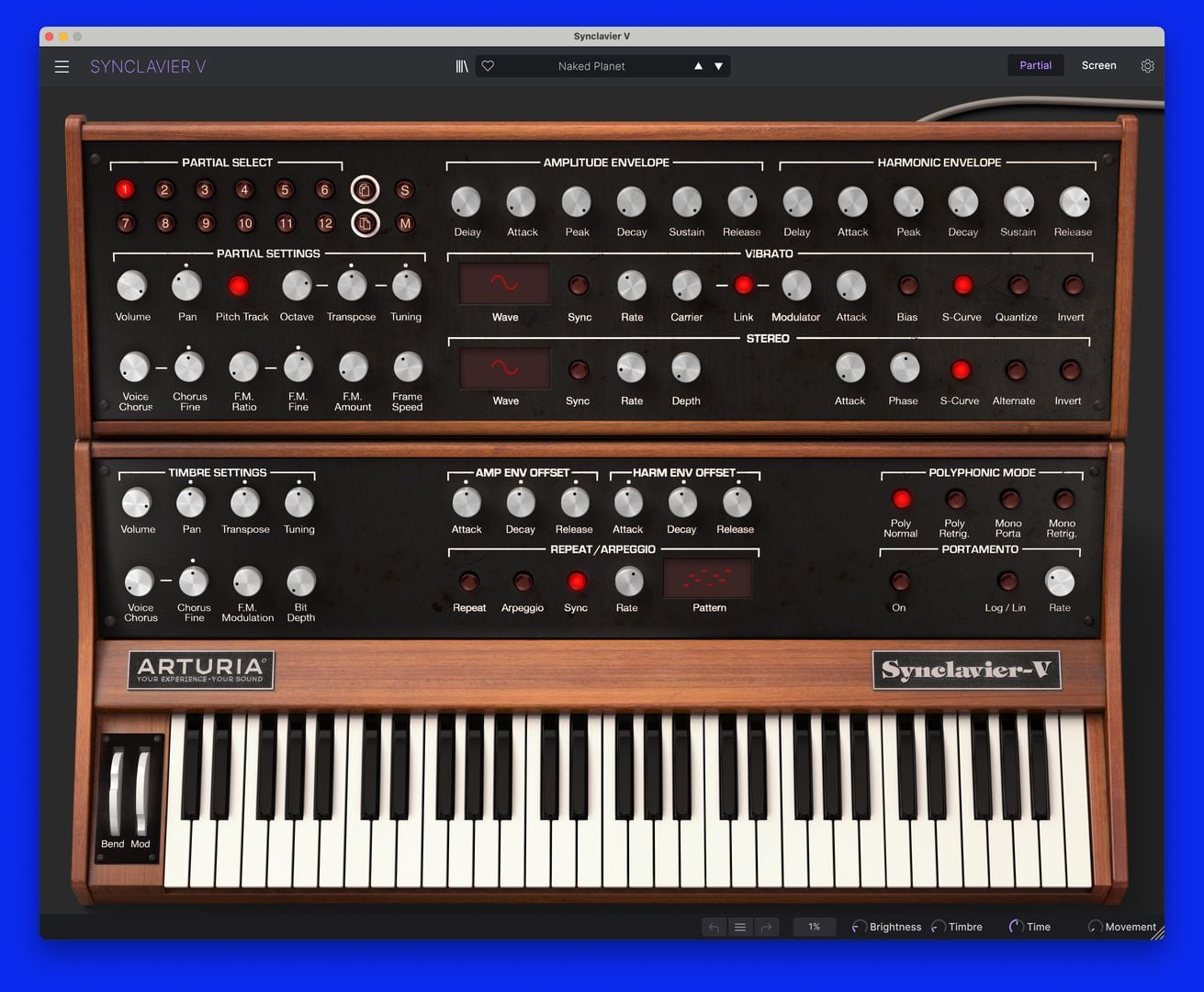 Based on what you'd see on the original green monochrome CRT, the graphic display lets you design visually at the deepest depths of the Synclavier V sound engine. Here you work with the harmonic spectra of the oscillators and how they evolve via Time Slices. You'll also find the Partial Timbre mixer, modulation assignments, graphic display and control of envelopes, effects and more. Many controls from the other display modes are duplicated here for one-stop programming.
A Sound All Its Own
No other instrument gives you the sonic architecture, flexibility and character of the Synclavier V.

Timbres consist of up to 12 Partial Timbres
Much of the magic of the original Synclavier owed to the ability to build Timbres (presets) by creating and layering four completely different sounds or Partial Timbres to realize massive, complex sounds. With the Synclavier V, we've taken the number of Partial Timbres to 12, dramatically expanding the creative possibilities. Since each Partial Timbre is a complete sound, that means that you can stack many different sonic elements into electrifying Timbres resounding with rich complex textures brimming with subtleties.
Partial Timbres are each compete synth engines
Each of the 12 Partial Timbres has two digital oscillators that combine the principles of both additive and frequency modulation (FM) synthesis. Rather than using filters to subtract harmonics from simple oscillators, additive synthesis builds up complex sounds by selectively adding harmonics in this case. The Synclavier V goes way beyond that, combining these oscillators in an FM architecture where the carrier (main) oscillator is modulated by the second harmonic oscillator. The fusion of additive and FM technologies make for a stunningly diverse and unique universe of cinematic pads, epic leads, evolving bass lines and more.
Time Slices animate long passages
Time Slices allow you to specify up to 50 snapshots of the 12 Partial Timbres of additive and FM synthesis goodness, and animate through them over time. For each Time Slice, you can set the volume, pitch, FM modulation amount, and delay. The ability to set parameter crossfades of up to 30 seconds between Time Slices—over a total time of 5 minutes—makes it possible to create long evolving ambient pads and cinematic cues of incredible complexity.
Improvements make a great instrument even greater
We've made a lot more improvements beyond boosting the sound engine from four Partial Timbres to 12. Where the original modulation oscillator was only a sine wave, now you can also choose sawtooth, square, or triangle—or graphically build your own waves comprised of 24 phase-controllable harmonics. These enhancements allow you to create outrageous textures never possible before. Each Time Slice can now even have a separate FM modulator waveform. Variable bit depth between 4- and 24-bits, on-board effects, and a MIDI Learn feature are just some of the many examples of the new options available to you in Synclavier V.
Synclavier V puts the full spectral control and power of top-flight digital synthesis at your fingertips.
Unparalleled Creative Expression
With the Synclavier V, digital synthesis meets total creative and performance expression.
Sure, all synths have LFOs, but the vibrato section of the Synclavier V is exhaustive, giving you control over LFO attack, phase, quantizing, bias and more. Things get even more interesting when you apply the LFO to the FM harmonic oscillator that, in turn, modulates the carrier. Let that sink in for a minute!
Want to take your listeners on an animated journey? Add extra energy to your pads and soundscapes with the stereo modulation section. It actually takes the form of separate linkable tremolos for each channel, making for unique spatial animation effects that will have everybody's heads spinning.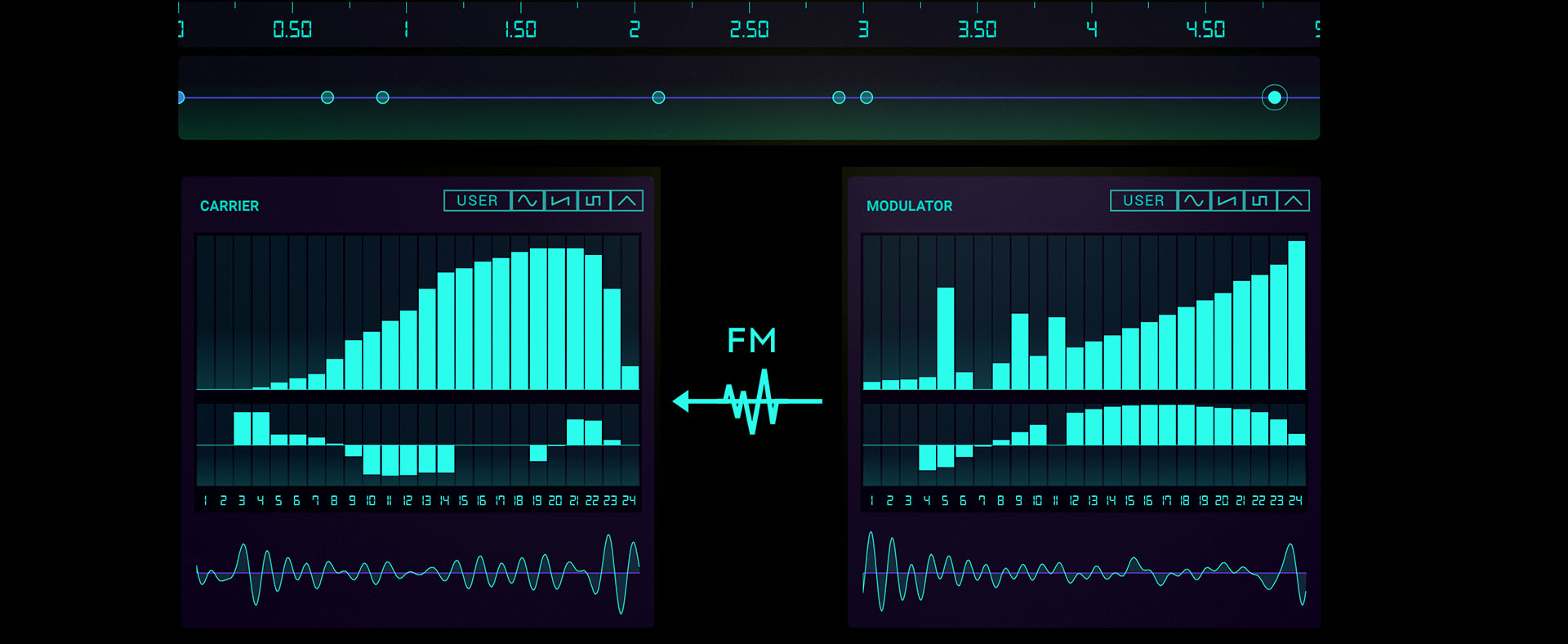 Imagine performing with expressive nuances never possible before. Press harder on the keyboard to change the amount of FM modulation. Ride the expression pedal to affect the frame speed of your Time Slices. Grab the mod wheel to rock the FM modulation ratio. These are just some examples of what's possible when you use the modulation matrix to easily map any of your favorite MIDI controllers to dozens of sound engine parameters—discretely for each Partial Timbre.
Synclavier V lets you express yourself in ways that have never been possible before.
Diving Deeper
When you're ready for full control, the Graphic Display Mode is a programmer's playground.
The Mixer page brings many of the individual sound engine controls for each of the 12 Partial Timbres together in one place so you can focus on programming without jumping between screens. Other pages let you graphically define complex envelopes for each oscillator, key ranges for each Partial Timbre, and how your sounds evolve via Time Slices. To top it off, the Effects page taps into newly added onboard effects like reverb, delay, phaser and flanger, so effects come right along for the ride with your presets.

You don't have to be a programmer to bring the power of the Synclavier V's advanced digital synthesis to your music—but the elegance of the graphic interface may inspire you to become one.
Instant Love
Get ready… people are going to start asking you "What's that sound?"
Clear your schedule because the Synclavier V is about to inspire you to make a lot of new music—the best measure of any instrument. Created by some of the world's top sound designers, hundreds of factory presets—including 50 Timbres from the original library—will keep you going for a long time. Simple tweaks are easy. And if programming is how you roll, your other instruments might soon start getting jealous.
Whether you're looking to trigger ambient soundscapes, compose orchestral synth opuses or just add an edge to any genre, the Synclavier V brings a serious update of the most coveted digital synthesizer of yesteryear to your rig and your music today.
Pads
The Synclavier V excels at evolving pads. In particular, the Timbre Frame panel will let you create complex textures in no time.
ThroatDrone
This demo was made exclusively with the Synclavier V.
Smoov
This demo was made exclusively with the Synclavier V.
Pacific84
This demo was made exclusively with the Synclavier V.
JoyWorld
This demo was made exclusively with the Synclavier V.
Leads
The combination of additive and FM synthesis result in very powerful tones that can cut through a mix. Perfect for lead sounds.
SyncClockwork
This demo was made exclusively with the Synclavier V.
SyncCity
This demo was made exclusively with the Synclavier V.
Jobson
This demo was made exclusively with the Synclavier V.
Keys / Chords
From a simple sine wave, to the most abrasive spectral madness. Add polyphony to that and you have a perfect mix for keyboard sounds. Instant 80's feel...
Sweet
This demo was made exclusively with the Synclavier V.
PleasureDomeGlide
This demo was made exclusively with the Synclavier V.
Lotus
This demo was made exclusively with the Synclavier V.
Bells
Creating a bell sound with an FM synth is as easy to do as a filter sweep on a substractive synth. Additive synthesis adds a whole other world of metallic timbres
Ambient
This demo was made exclusively with the Synclavier V.
80s feel
This demo was made exclusively with the Synclavier V.
SyncFuzzBells
This demo was made exclusively with the Synclavier V.
Sound effects
From nasty glitches to rumbling drones and rhythmic sequences, the variety of sound effects that come out of the Synclavier V is incredible. No wonder that the Synclavier was so widely used in movie soundtracks!
Sound Effects
This demo was made exclusively with the Synclavier V.
Complex Textures
This demo was made exclusively with the Synclavier V.
Alt Tuning_Pad
This demo was made exclusively with the Synclavier V.
SyncFiBee
This demo was made exclusively with the Synclavier V.
SyncGallop
This demo was made exclusively with the Synclavier V.
SyncCrickets
This demo was made exclusively with the Synclavier V.
Check out these sounds—available only on Synclavier V—then download the demo today and start exploring new creative possibilities for yourself.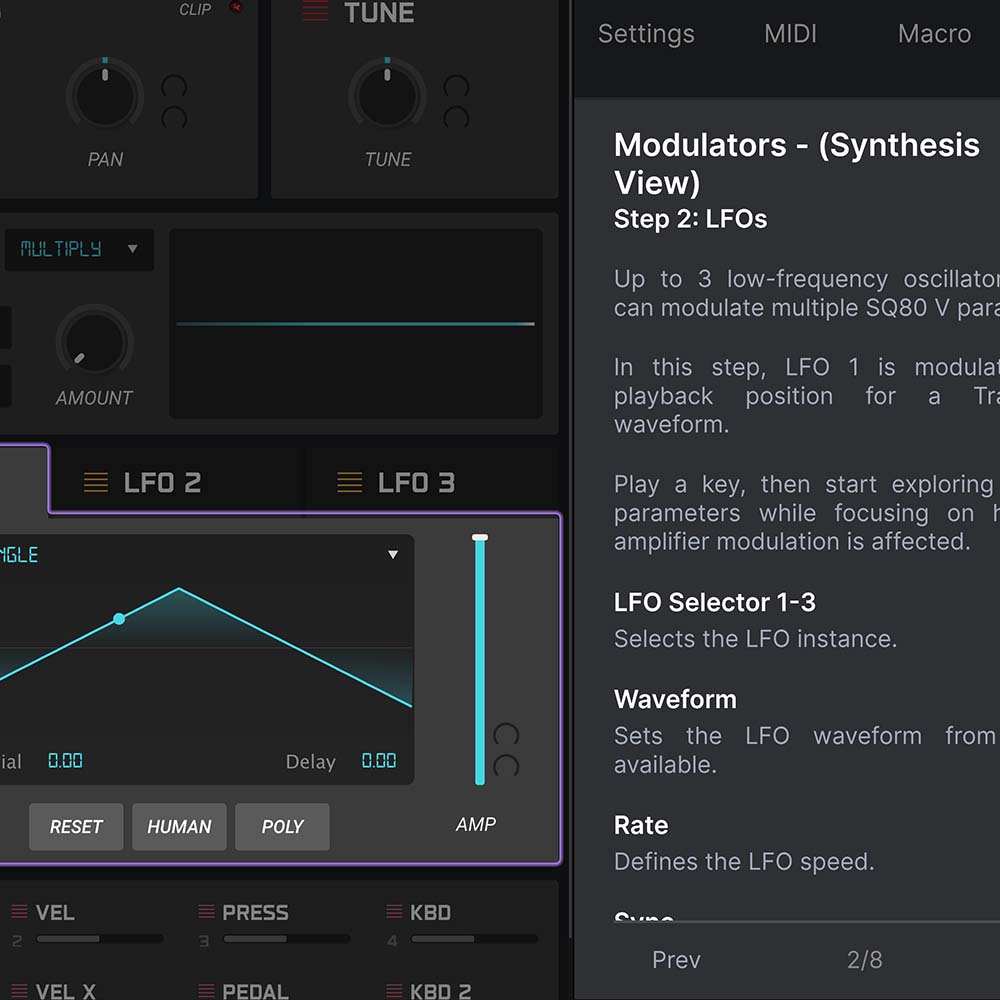 In-App Tutorials
Integrated in-app tutorials guide you through every aspect of the instrument, from individual parameters to tips from our sound designers, so you can focus on the creative stuff. It shouldn't be this easy, but it is!
ASC
Arturia Software Center lets you download, organize, and update all of your Arturia software titles in one place, as well as manage all of your licenses across multiple devices. Keep it simple.
Learn More
Download the ASC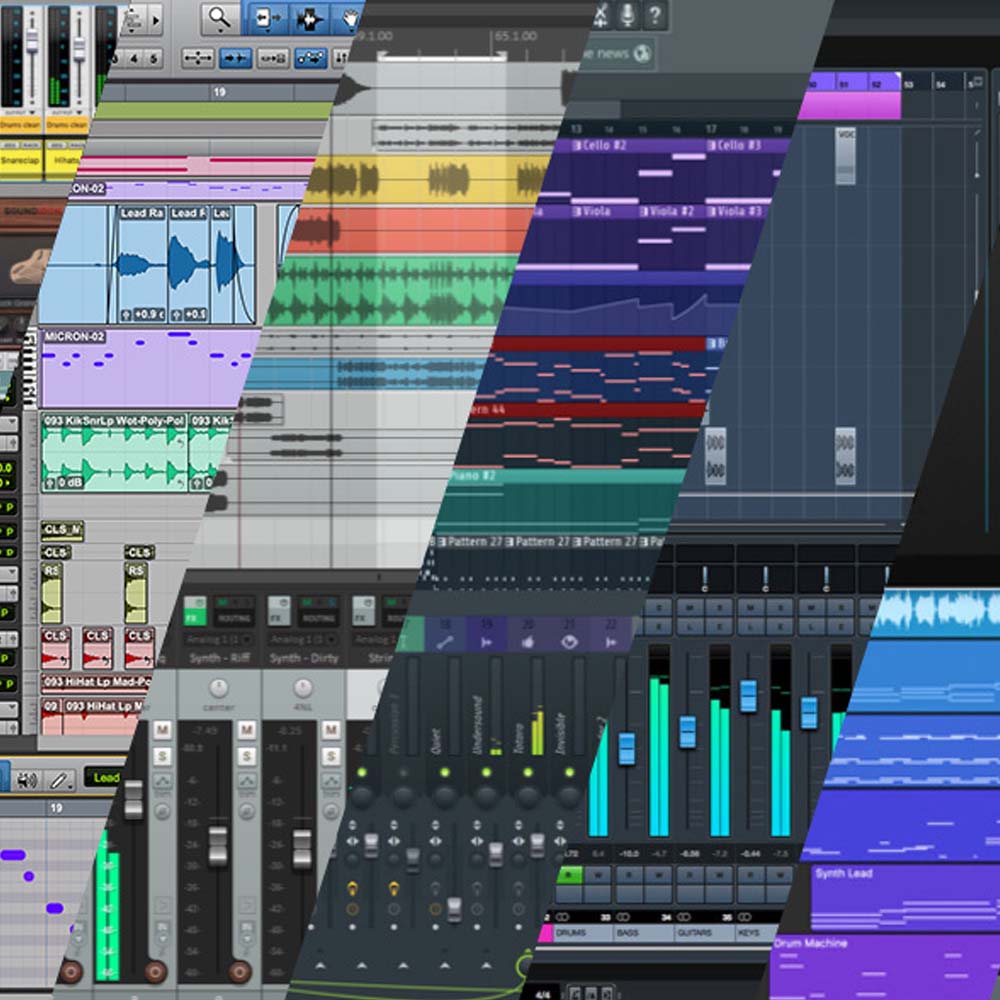 DAW ready
Our virtual instruments and plugins are designed to fit right into your setup without hassle. Whatever your style, you can explore sound while enjoying full compatibility with major DAWS, on both Windows and MacOS.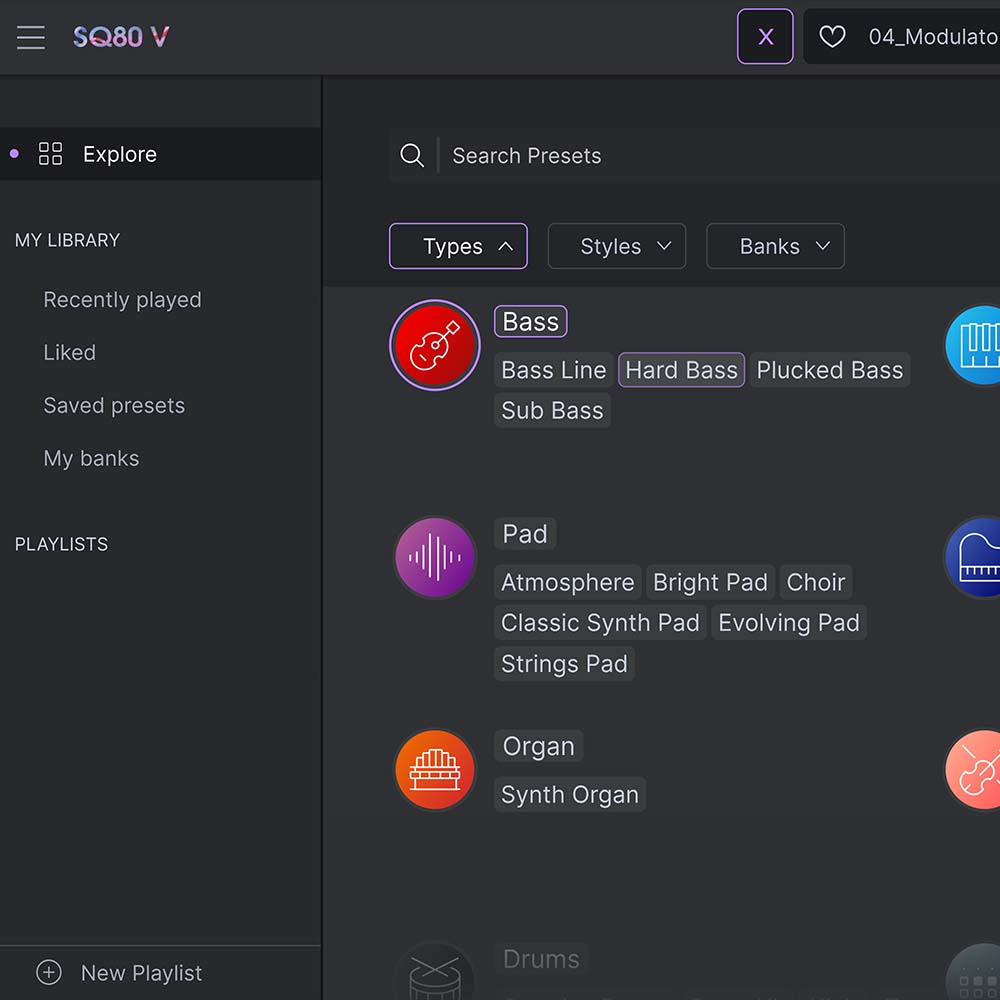 Preset browser
Instantly find the sound that's in your head with intelligent & streamlined preset browsing. Search with keywords, explore by instrument type, musical style, and more - you can even save your favorites to quickly recall later.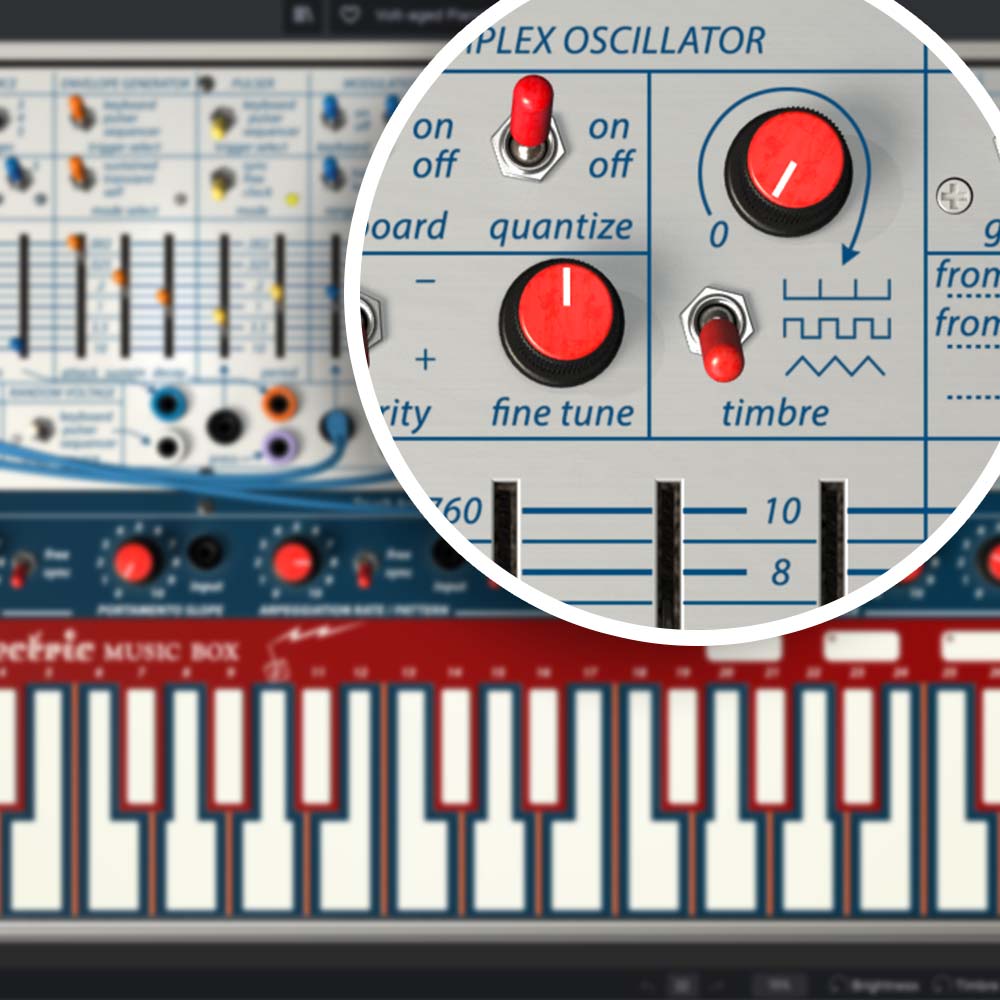 Resizable GUI
Whether you want the full visual immersion of our classic instrument emulations, or to save precious screen real estate, the interfaces for all of your Arturia virtual instruments can be resized to a scale that suits you.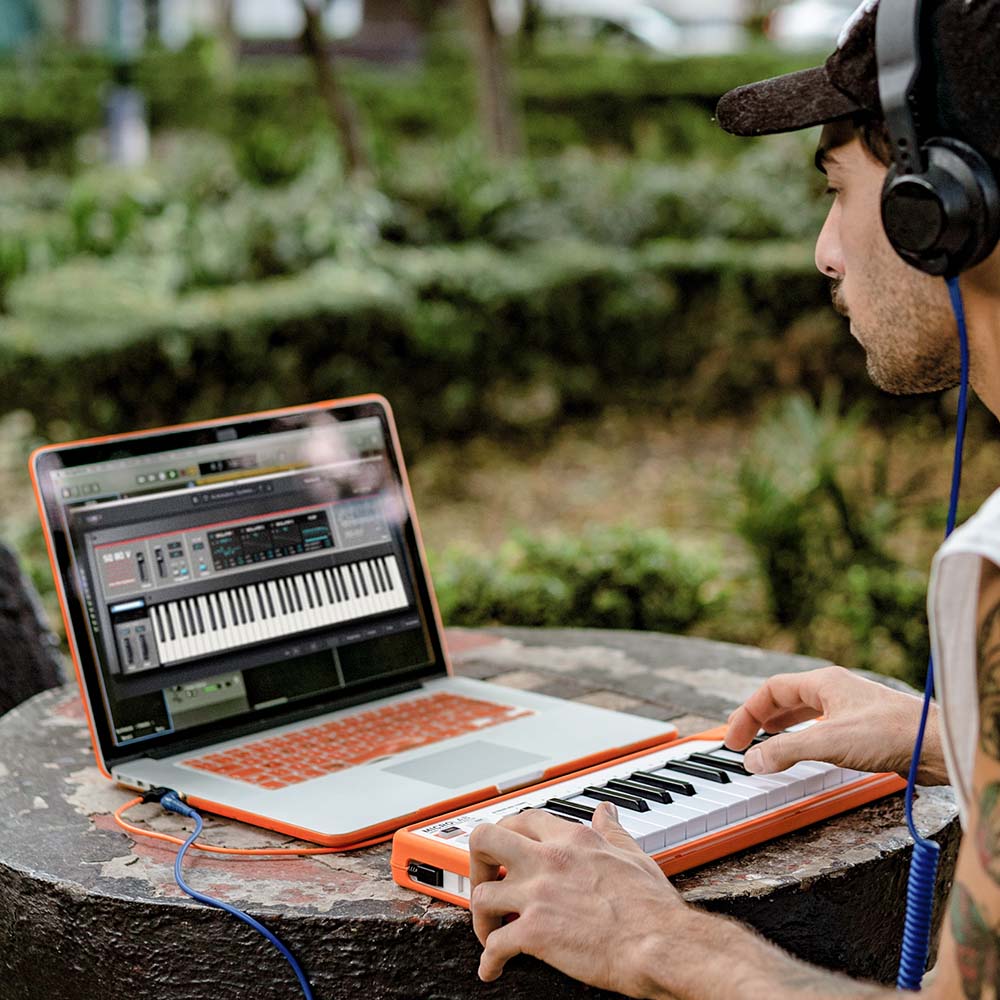 Perfect integration
Instruments come seamlessly mapped for the Arturia KeyLab range - but they'll place nice with other MIDI controllers too. Instant sound tweaking macros, easy DAW integration, and standalone operation.
Platform specifications
: Win 8.1+ (64bit) PC: 4 GB RAM; 2.5 GHz CPU.
2GB free hard disk space
OpenGL 2.0 compatible GPU
: 10.13+: 4 GB RAM; 2.5 GHz CPU.
2GB free hard disk space
OpenGL 2.0 compatible GPU
Required configuration
Works in Standalone, VST, AAX, Audio Unit, NKS (64-bit DAWs only).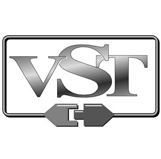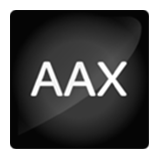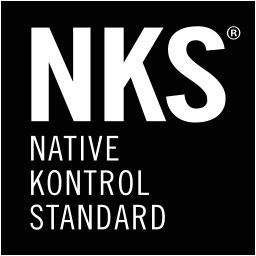 Protection
The software is protected by the Arturia Software Center. You can learn more about it here.
All manufacturer and product names mentioned on this page are trademarks of their respective owners, which are in no way associated or affiliated with Arturia. The trademarks of other manufacturers are used solely to identify the products of those manufacturers whose features and sound were studied during the development. All names of equipment, inventors, and manufacturers have been included for illustrative and educational purposes only, and do not suggest any affiliation or endorsement by any equipment inventor or manufacturer.
Main Features
Software synthesizer playable through a MIDI keyboard
450 presets sounds
Original programmer + original code = the original Synclavier synthesis engine
Powerful FM (frequency modulation) synthesis
Full additive synthesis:

Time Slice engine for dynamic additive synthesis
Additive waves for both carrier and modulator waveforms

Expanded number of partials to 12 (the original had 4)
Variable bit depths (original was only 8-bit)
High-quality output effects
Algorithmic reverb
50 presets from the original Synclavier library
VST, VST3, AU, AAX, and standalone operation
Support for Native Instruments NKS format