A little bit of history...
The legendary Wurlitzer EP 200A was the high-end model of the Wurlitzer reed-based piano line. It was introduced in 1972 and produced until 1982.
Its sound was a little brighter than the Fender Rhodes when played softly and became more overdriven as the attack was more pronounced. This unique dynamic range, mainly due to tighter reeds, was very appreciated by funk players who could express their nuances and rhythmic playing.
The Wurlitzer quickly reached immense success among pop and rock bands, where its thicker and rougher tone easily fit in the mix.
Favored by Supertramp ("The Logical Song"), the Beatles ("I am the Walrus"), Ray Charles ("What'd I Say"), Marvin Gaye ("I Heard It Through The Grapevine"), the Rolling Stones ("Miss You"), the Wurlitzer 200A was also reputed to make a great combination with tube amps, such as the Fender Bassman and Twin Reverb, because their nice overdrive and spring reverb contributed to opening the sound even more.
The 200A also accepted different effect units very well, such as analog chorus, phaser and tape echo, which were nice tricks to bring additional lushness and depth to the sound.
A soulful reproduction
It is increasingly rare to find a Wurlitzer electric piano in good shape these days, Arturia is proud to revive this classic by introducing a high-end physical modeling reproduction. While sample libraries can only focus on recording several aspects of the instrument, Wurli V brings you every nuance, along with a complete studio environment for recreating the full experience of this marvelous electric piano.
Physical modeling engine
Physical modeling is a synthesis method in which the waveforms are calculated by a set of equations that were developed by careful analysis of a physical sound source. We modeled all components of the Wurlitzer piano in great detail, analyzing not only the reeds and hammers but also the mechanism and action, including the internal amplification system and acoustic properties of the plastic body.
Wurli V carefully emulates the physics of the "bag of shot" piano action in the 200A as pictured below, with the hammers striking the flat reeds at around their center point, causing the reed to vibrate and be converted into electric energy by electrostatic pickups.
The result of physical modeling allows notes to actually be played ("constructed" in real-time, like on a real Wurlitzer). The sound is alive, not static: it's not simply a recording, but a genuine instrument that responds to the player´s interpretation. Moreover, it is easy on the computer's CPU, it does not require storing a huge collection of samples, and it avoids the nightmare of tuning each reed.
Maximum sonic flexibility
Wurli V allows the musician to interact with the sound by placing the main sound-shaping controls right on the front panel.
These parameters are capable of in-depth sonic alterations, so you can tailor-make the exact sound you want. These same controls were used in constructing the presets, and they allow Wurli V to do far more than recreate the legendary Wurlitzer sound; they also pave the way for very creative sound design experiments.
The physical model of Wurli V provides easy control over a wide range of parameters, some of which would have taken a technician hours to adjust:
Graphic Equalizer
The 10-band graphic equalizer gives you control over the basic sound spectrum of Wurli V.
Vibrato Rate
Sets the speed of the vibrato.
Impedance
Sets the mechanical impedance of the tines: the greater the impedance, the longer the sound becomes.
Hammer Hardness
You can adjust the hardness of the hammers. The harder the felt, the more brilliant the sound becomes.
Damper Position
When a note is released, each overtone decays more or less rapidly depending on the damper position. It is particularly noticeable in the bass notes when using partial pedals (and also with keyboards sending variable key release velocity).
Pickup Distance
Sets the distance between the tone source and the pickup. When the pickup is moved closer to the tone source, the sound becomes more distorted and the range of timbres increases between soft and loud volumes.
Dynamics
Controls the dynamic range between pianissimo and fortissimo. Thanks to the fact that the effect is applied each time a note is calculated, the dynamics feature can be seen as the perfect compressor as it allows you to adjust the dynamics without any distortion.
Octave Stretch
Octave stretch allows you to simulate a stretch tuning. It can go from subtle to extreme.
Pickup Axis
In the real Wurlitzer, the pickup is not exactly in front of the tone source at rest. When it is exactly in front, due to the symmetry of the device, the note jumps one octave higher than the normal tone. Turning the pickup Axis knob clockwise makes the pickup move from an unsymmetrical position to a symmetrical position, thus providing a wide range of timbres.
Hammer Noise
You can adjust the hammer noise, i.e., the weight of the hammer percussion sound. A loud hammer noise increases the perception that you are sitting closer to the piano (the proximity effect).
Sustain Pedal Noise
On a Wurlitzer you can hear the mechanical action of the sustain pedal. You can set how loud or soft you want this mechanical noise to sound.
Note Off Noise
Sets the level of key release noise.
Harmonic variations
Wurli V allows you to select "harmonic variation" presets, which are different profiles that affect the quality of the reeds and accentuate their natural harmonics. This makes for instantaneous and dramatic changes to the sound:
Variation 1
Variation 2
Variation 3
A complete studio environment
Boutique effects and guitar tube amps were the key to the alchemy of the Wurlitzer sound back in the '70s. Wurli V reintroduces a modeled studio environment for the modern era that includes the very same amps, microphones and effects.
Vintage amplification
Wurli V lets you choose between 3 output modes: Studio, Stage and Rotary.
Studio mode
Wurli V and its effects are connected to a direct box that will allow you to listen to the pure sound directly from the output. There is a reverb that follows the direct box, just as it would be in a studio.
Stage
The idea with this setting was to recreate the sound of the Wurlitzer in a typical "garage band" situation. So we added a guitar amp simulator with multiple mic and speaker options. A nice spring reverb is featured in the output section.
Rotary
The Rotary speaker is normally associated with organs but it works great with the Wurlitzer. You'll get that circularity in the sound plus a bit of gain crunch.
Boutique FX galore
Wurli V integrates a collection of 11 vintage stompboxes modeled after the most sought-after effects: overdrive, analog phaser, wah-wah pedal, auto-wah, analog flanger, compressor, chorus, vocal filter, analog delay, pitch shift-chorus and reverb.
If you are looking for an authentic electric piano, able to take you anywhere from classic mellow sounds to psychedelic heights, Wurli V is the perfect instrument.
Here are a few examples of the broad range of sounds you can generate with the effects:
Compressor
PS Chorus
Reaching new sonic heights
Wurli V not only excels at reproducing the tones of its grand ancestor, but it also paves the way for hundreds of amazing contemporary sounds. Thanks to the physical modeling engine, it lets you generate complex harmonics and textures like you have never heard before:
More than 200 presets
Wurli V comes loaded with more than 200 presets made by a group of world-renowned sound designers.
Presets range from classic Wurlie sounds to more contemporary sonic experiments: leads, effects, other-worldly ambiences, distant memories, and more.
Easy MIDI mapping
Wurli V also provides a very intuitive way to map its parameters to your favorite MIDI controller.
Thanks to automatic learning, assigning a control is a breeze. Simply click on a control while in MIDI mode, then move the slider or knob on the controller you want assigned to Wurli V.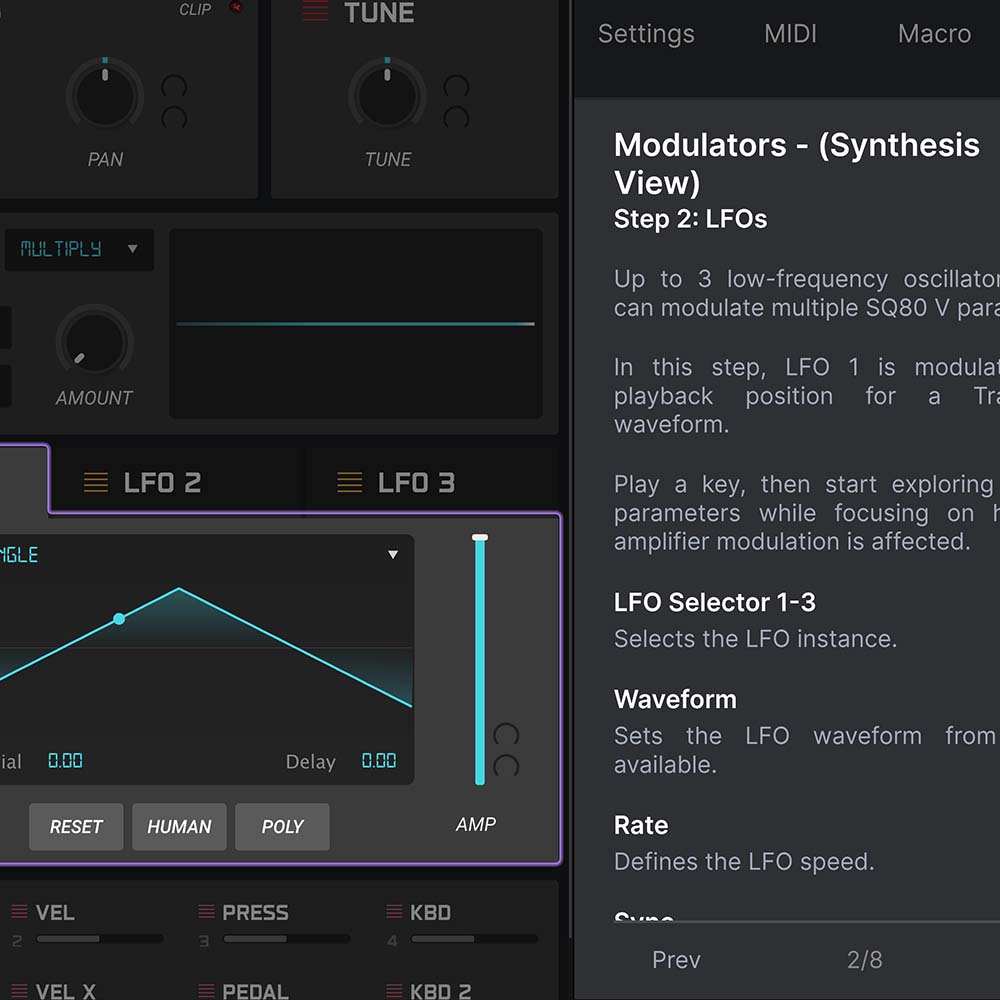 In-App Tutorials
Integrated in-app tutorials guide you through every aspect of the instrument, from individual parameters to tips from our sound designers, so you can focus on the creative stuff. It shouldn't be this easy, but it is!
ASC
Arturia Software Center lets you download, organize, and update all of your Arturia software titles in one place, as well as manage all of your licenses across multiple devices. Keep it simple.
Learn More
Download the ASC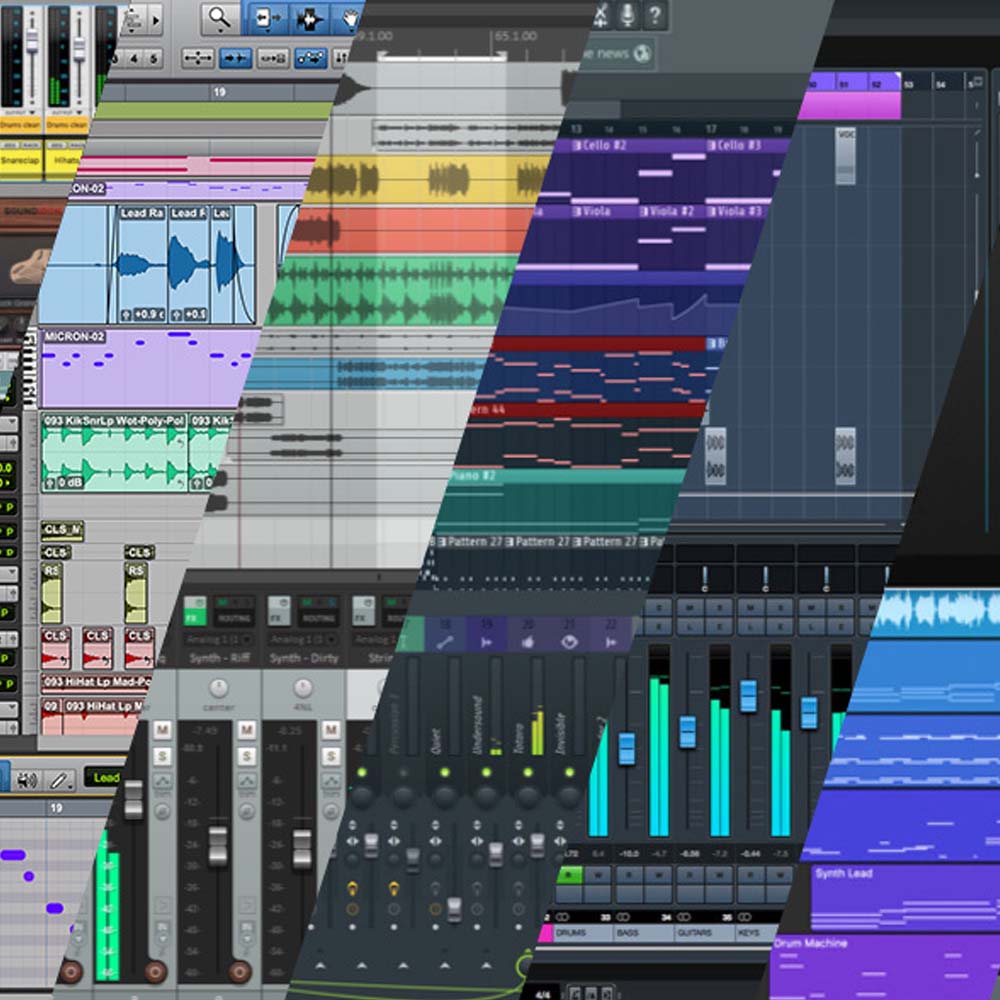 DAW ready
Our virtual instruments and plugins are designed to fit right into your setup without hassle. Whatever your style, you can explore sound while enjoying full compatibility with major DAWS, on both Windows and MacOS.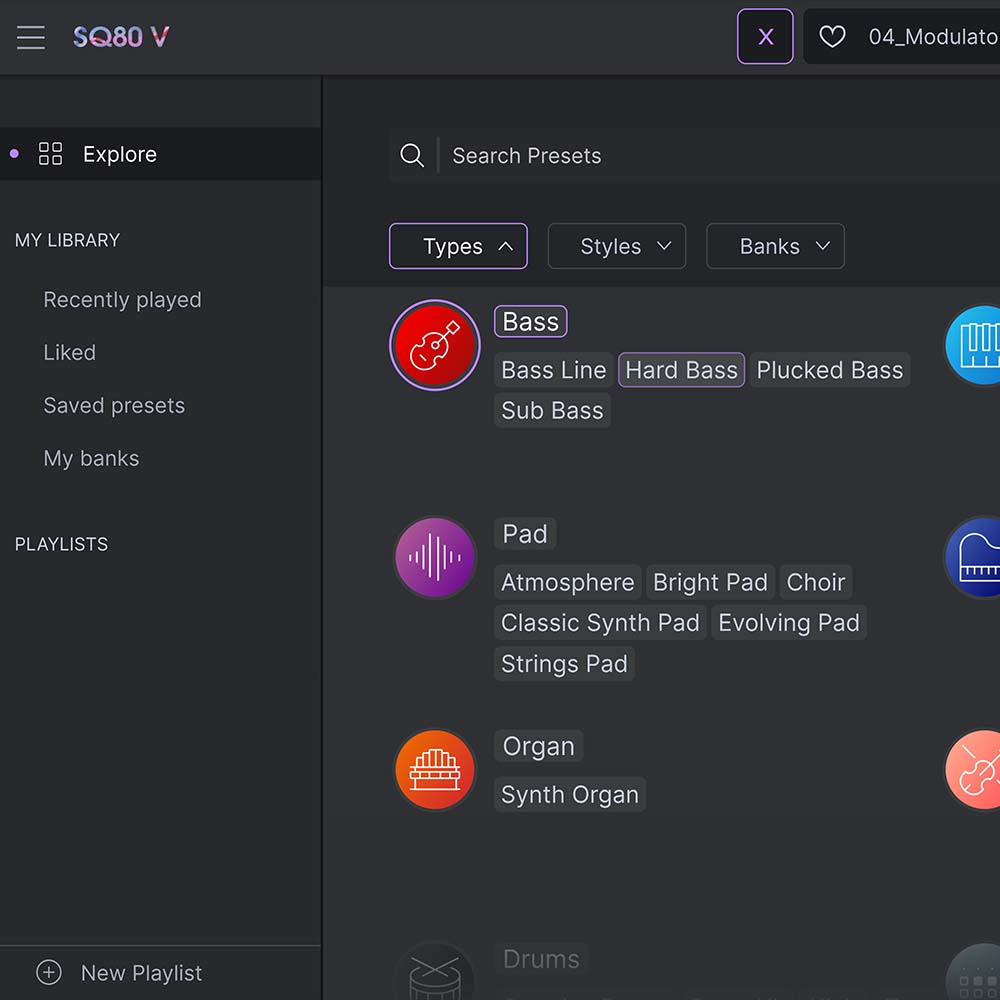 Preset browser
Instantly find the sound that's in your head with intelligent & streamlined preset browsing. Search with keywords, explore by instrument type, musical style, and more - you can even save your favorites to quickly recall later.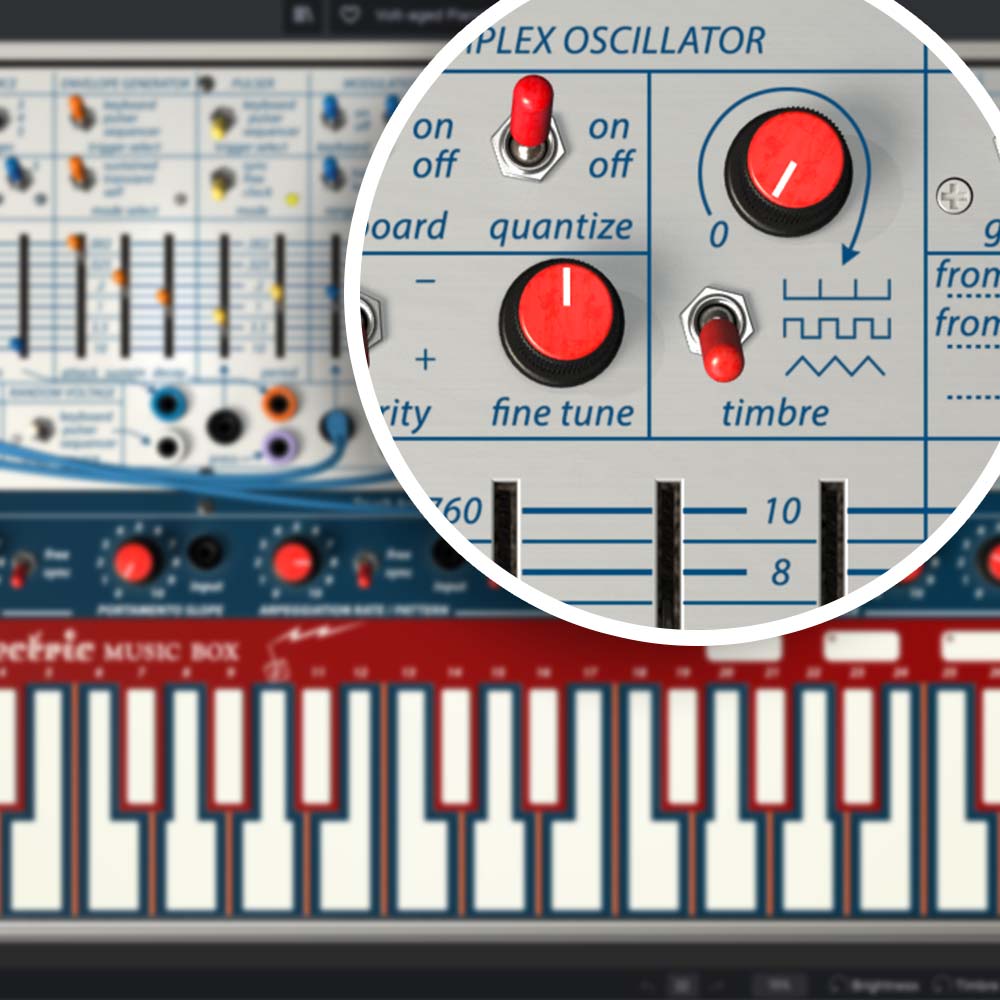 Resizable GUI
Whether you want the full visual immersion of our classic instrument emulations, or to save precious screen real estate, the interfaces for all of your Arturia virtual instruments can be resized to a scale that suits you.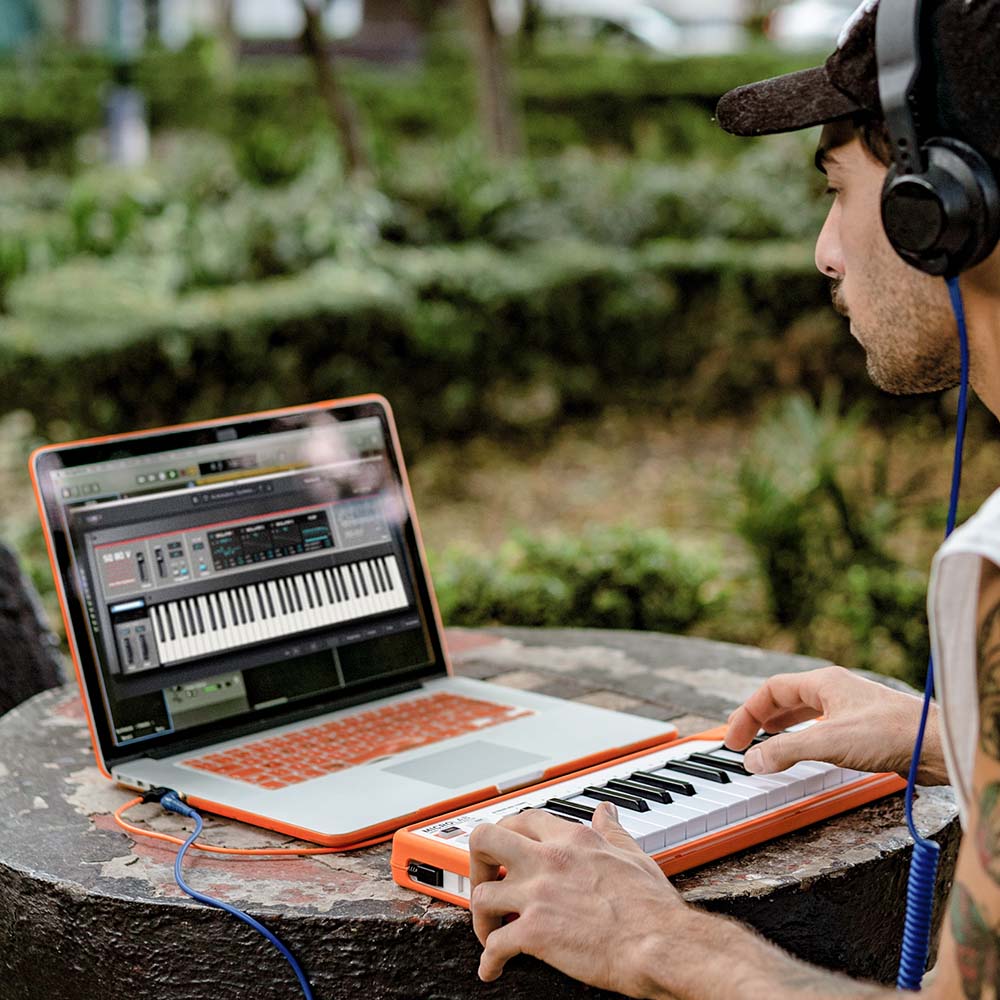 Perfect integration
Instruments come seamlessly mapped for the Arturia KeyLab range - but they'll place nice with other MIDI controllers too. Instant sound tweaking macros, easy DAW integration, and standalone operation.
Platform specifications
: Win 8.1+ (64bit) PC: 4 GB RAM; 2.5 GHz CPU.
2GB free hard disk space
OpenGL 2.0 compatible GPU
: 10.13+: 4 GB RAM; 2.5 GHz CPU.
2GB free hard disk space
OpenGL 2.0 compatible GPU
Required configuration
Works in Standalone, VST, AAX, Audio Unit, NKS (64-bit DAWs only).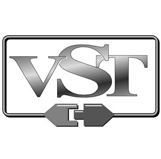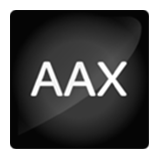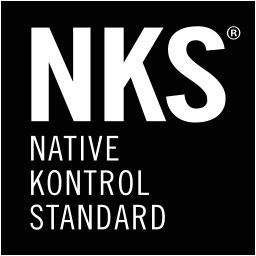 Protection
The software is protected by the Arturia Software Center. You can learn more about it here.
All manufacturer and product names mentioned on this page are trademarks of their respective owners, which are in no way associated or affiliated with Arturia. The trademarks of other manufacturers are used solely to identify the products of those manufacturers whose features and sound were studied during the development. All names of equipment, inventors, and manufacturers have been included for illustrative and educational purposes only, and do not suggest any affiliation or endorsement by any equipment inventor or manufacturer.
Main Features
Physical Modeling of the classic Wurlitzer 200A Electric Piano
Advanced parameters to allow in-depth control over your sound design
Includes 11 classic stompbox-type modeled effects*
4 Guitar Tube Amps and 1 Rotary Speaker modeling for vintage live sound **
Extensive MIDI mapping of pedals, effects and sound engine parameters
Modeled amplifiers

Fender Deluxe Reverb Blackface, Fender Twin Reverb Blackface, Fender Bassman, Marshall Plexi, Leslie Speaker.

*Modeled microphones

Shure SM57, Sennheiser MD 421, Neumann U 87.

**Modeled effects

Wah wah pedal, Autowah, Overdrive, Flanger, Compressor, Phaser, Chorus, Delay, Pitch Shifter / Chorus, Vocal Filter, Reverb.
The use of trademarks is only meant as a reference to clarify the instruments whose sound was modeled after and doesn't imply any endorsement.