Audios Samples
Sound Corner
DMX Hip Rock
This old school funk demo showcases the natural groove and crunch of the DNX kit, Spark VDM's recreation of Oberheim®'s cult EPROM drum machine from the 80's.
808 Rap
Showcase of the analog emulation of the TR-808, with classic hip hop patterns.
Linn Drum 80 Vibe
The Lynn Dream kit delivers all the punch of the original Linn Drum LM-1, as shown in this pop/funk demo.
Minipops Nytrogen
The Micro Pops 7 kit brings a faithfull emulation of the original Korg Mini Pops 7, as heard on the classic synthpop records.
Simmons Drive Me
This 80's pop track features the punchy drum sounds of the Simmons SDS modules, carefully recreated in Spark's "Sci-mons" virtual analog kit.
808 Exper
The creative and flexible side of the 808. Hands on control over the synthesis allow some quite unique tricks!
Gallery
Artists and Spark VDM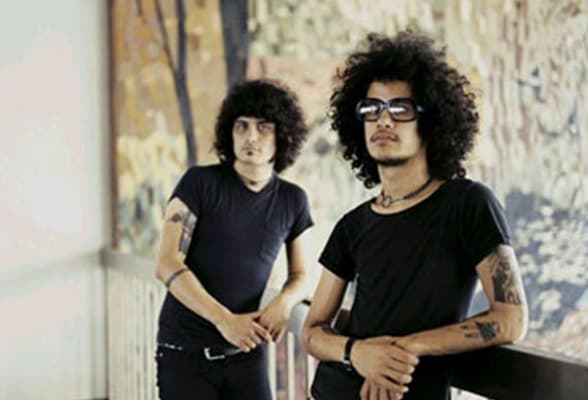 Artists Corner
Spark is the perfect drum machine. After countless hours using software and hardware drum machines, Spark has become my go to weapon. It combines the ease of software with the feel of an analog drum machine. The sounds are amazing and features like the X ,Y pad and the loop function help to write ideas that i couldn't have come up with any other way.
Marcel Rodriguez Lopez
( The Mars Volta )