SparkLE is an innovative hybrid instrument from Arturia that will take your beat creation to new levels. By combining the amazing sounds, workflow and creative tools of the Spark 2 software with the high-quality SparkLE controller, Arturia has created the ultimate beat-creating powerhouse.
Beats The Competition
SparkLE puts the power of the fully-featured Spark 2 Engine software into a new, ultra-compact package. It may be small, but the SparkLE hardware gives you direct access to all of the features you need when making patterns, writing automation and performing live.
A neoprene bag is included, perfect for taking your beats to the streets. The construction is very solid, which gives SparkLE that real 'musical instrument feel' that is lacking in so many other controllers.
Press Clipping
"The fun factor involved with using this hybrid drum machine is high, and its compact, tough and portable chassis lends itself to being taken out on the road."
junodownload.com
"Working with the SparkLE software and the new LE controller is a rewarding experience - it flows nicely and logically. There's seldom any head scratching to do, leaving you free to make beats"
Future Music
"there has never been a better time than now to add a little sparkle to your rhythmic creativity with SparkLE Creative Drum Machine"
MusicRadar.com
"Guys, this little drum instrument is way too much fun to play! I seriously have not enjoyed the act of banging out patterns on a drum machine this much since the original MPC. Kudos to Arturia on a well thought out performance interface - one that actually is about PERFORMANCE"
Tape Op
"With SparkLE, Arturia have further refined the Spark hardware. It's a little smaller, lighter, more portable and made of some really nice feeling materials. The body itself is really nice; super rugged, thanks to some sort of super futuristic plastic. It's nice."
TED JAMES .INFO
"Anyone looking for an affordable drum machine with the sound of the classics and the flexibility and usability of current software and on top of that would like to operate by hand and not with a mouse, I only can recommend this combination. Unconditionally! And it does sound top notch too!"
buenasideas.de
"The SparkLE is absolutely tiny but runs the same big software as its big brother."
Attack Magazine
"All this functionality is built into a seriously compact (284mm x 171mm x 17 mm) and portable (comes with a travel case) package. SparkLE is a truly versatile tool for a musician on the go!"
TONELUSTER
"Although I've reviewed other portable beat-making devices the Sparkle wins for over all creativity and portability."
Bboy Tech Report
"Everyone who is making music right now should check out what the Spark LE could offer their tracks even if they don't think they need another drum machine right now, it really is that good"
DJ Mag
"SparkLE manages to do things in its own unique way which gives more choice to musicians and producers"
DJ Mag
Hardware shouldn't be hard
SparkLE gives you the classic 'TR-style' workflow via the step sequencer buttons and lets you bang out grooves in real time using the 8 velocity- and pressure-sensitive backlit pads. Create stunning live performances with the advanced Looper and beat slicer functions. Quickly load projects, kits and instruments using the jog dial encoder.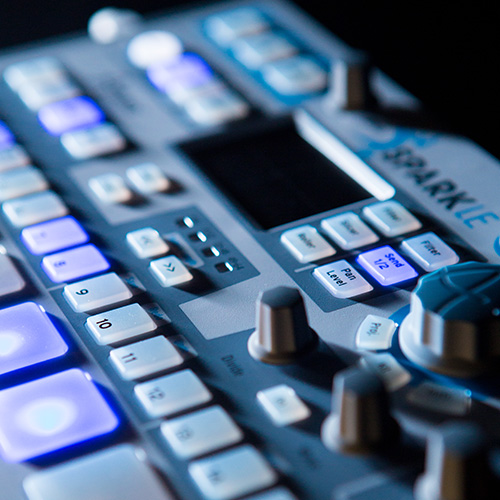 A Sensible Machine
Transform your beats with the touch-sensitive FX pad that features 8 filter modes (including our Oberheim ® SEM filter) and 7 different Slicer modes. Write automation and control your sounds in real-time with the 3 assignable encoders and the 3 Instrument modes on the XY pad. Tune mode lets you play your sounds chromatically across the 16 buttons or the 8 pads. This allows you to have your kick drum follow the bass root note for deep lows, play a synth bass/lead sound or transform percussion sounds into pitched instruments.
Sound Corner
Disco Awakening
An all live kit with all the Chic fixings for a classic disco vibe.
Dreaming Shadow
A minimal techy kits with clean sparse percussion.
Expendable
A harder experimental kit with decimated drums.
Kryptoniq
A metallic techno kit with clean sharp percussion that will work for any harder edge style
Mikropunqt
Classic hardcore with drums that also fit perfectly for Drum & Bass
Minimal Kitchen
Abstract and minimal rhythms and instruments in this underground house kit.
Savage
Driving funky hardcore with classic Amen breaks worked in there.
The Glitch
Glitchy Hip Hop breaks decimated and funky !
The Lotus
Slower tripped out experimental beats in this well crafted Hip Hop kit.
Broken Jazz
Concrete Break Beat with horn hits .
Chaotic Coast
Swaying hip hop break with heavy stabs .
So much control
The SparkLE hardware and the Spark software make up a sophisticated beat creation environment that gives you a hands-on, inspiring and unique way to create patterns, sounds and live performances. It's simple to use, without sacrificing the deep editing and tweaking that you need to polish your tracks to perfection.
1-Transport section
Select your patterns and know which is playing at a glance.
2-FX Pad
The touch-sensitive FX pad is loaded with a 3-mode Filter, a 6-mode Slicer and a Roller so you can instantly transform your sound and create live fills.
3-Mode selector
Bank, Pattern, Seq and Tune
4-16 step sequencer
5-Mini USB port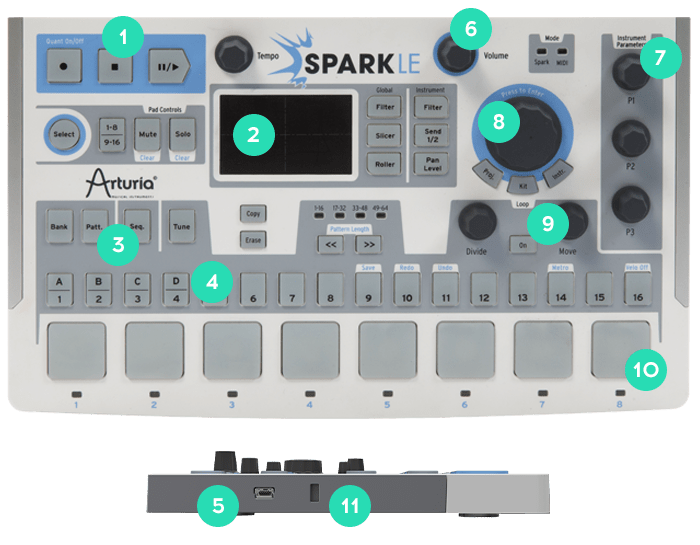 6-Master volume & Shuffle knobs
7-User assignable encoders
8-Jog dial
Quickly load your favorite kits and instruments
9-Loop
Extreme looper allowing for stunning live effects
10-Velocity and pressure-sensitive pads
Capture every nuance of your groove.
11-Kensington Security Lock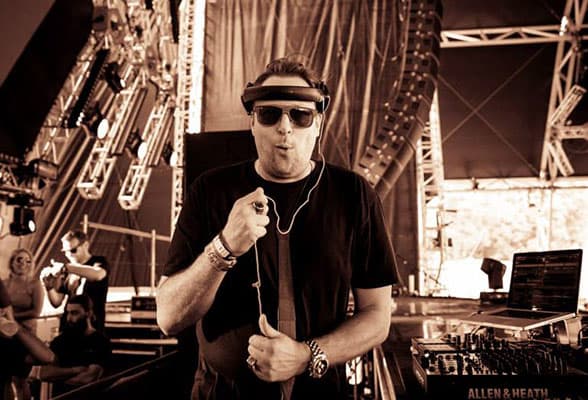 Artists Corner
I am always on the lookout for new tools as this way I constantly keep my production fresh. I need new gadgets to fiddle with, them and test what I can do with, as this way I get inspiration for producing my own stuff. And I got that with this little monster. I did use SparkLE in studio to create some drum sounds in my recent tracks and I will continue to use it for some time. I like the quality of samples and that it's really user friendly. This is a useful product.
Umek
( DJ/ Producer )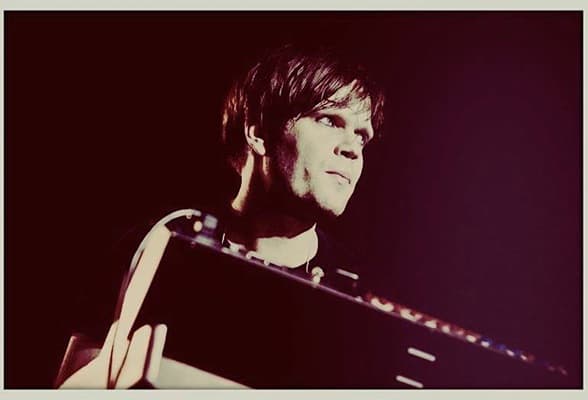 Artists Corner
I love the easy and quick ways to get results using SparkLE . The possibility to build up your own kit mixed with your own samples is very cool . My favorites to go for are the vintage drum machines in SparkLE. They have the analogue sound and not one hit are totally the same , that way you don't get the ugly " machine gun " effect! Really usefull!
Trentemøller
( DJ/ Producer )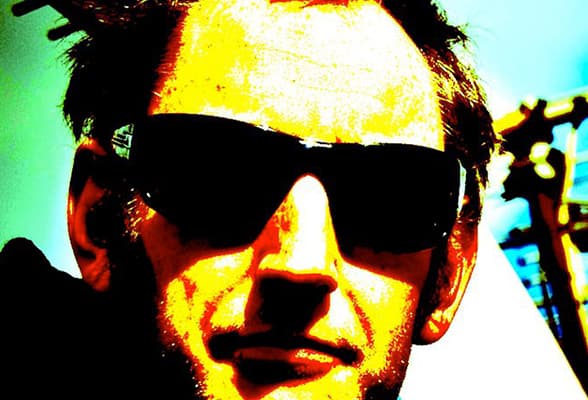 Artists Corner
SparkLE has completely changed the way I approach drum handling in a live situation. The option to jump from pattern to pattern without waiting for the measure to complete its course means total freedom to drop in some unexpected flourishes or change style in the blink of an eye. The synth engine is tight, and its sample layering features let you sculpt your drums to perfection. Onboard controllers let you go really crazy , and the touchpad's multi functions can really throw a crowd off balance. All this, and it's so easy to use! I wasn't reaching for the manual until days later and I already had most of a live set ready to go.
Simon Carter
( Crystal Distortion )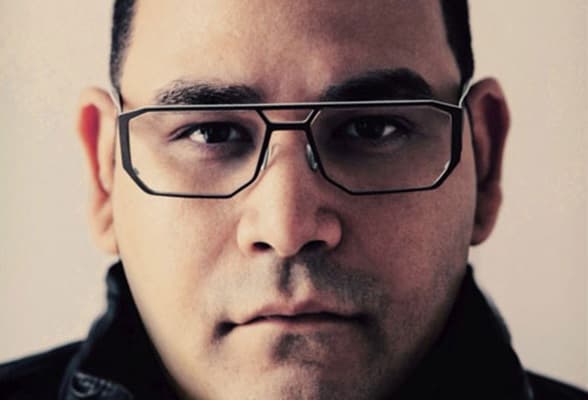 Artists Corner
The drums, samples and fx in SparkLE are so Spot on with whats happening today. And the patterns are Genius. I haven't loved a Drum Machine this much in forever.
Junior Sanchez
( DJ/ Producer )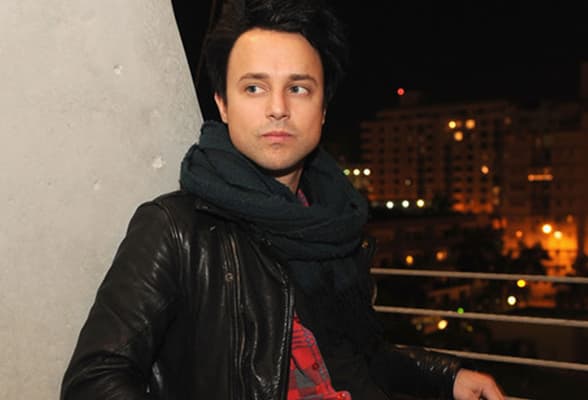 Artists Corner
The layout of SparkLE is so intuitive and allows for instant creative control. The pads react like playing an acoustic instrument. Your beats will immediatly have a new level of depth the first time you get your hands on SparkLE.
Isaac Carpenter
( Awolnation )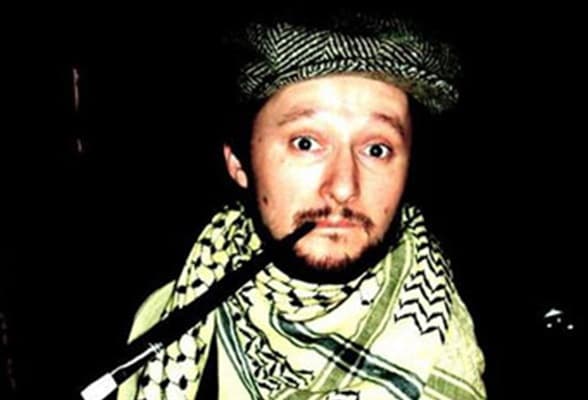 Artists Corner
Small, concise with full control to edit and manipulate any sound as well as have access to literally countless loops which you can also edit so easily. SparkLE is a brilliant inspiration and tool for any producer making any genre of music from hip hop to techno to pop to folk. Arturia - helping you make beautiful music on the road.
DJ Vadim
( DJ/ Producer )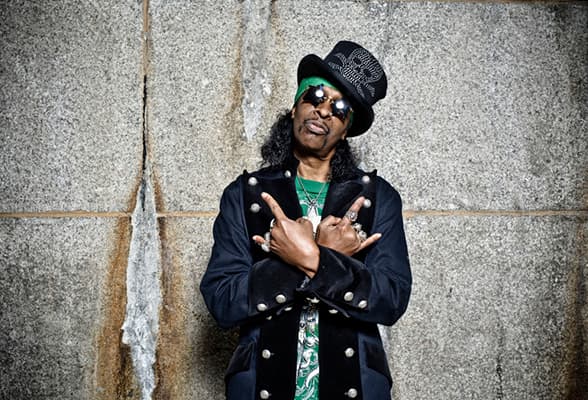 Artists Corner
I have come to one conclusion, to start a fire you must have a "SparkLE"!!
Bootsy Collins
( DJ/Producer )
Gallery