Concept
Ultimate Drum Machine
Spark is arguably the most powerful and creative drum solution available today.
It takes the best elements from analog drum machines, sample-based beatboxes and acoustic drum sets and combines them in a modern beat station offering powerful synthesis and expressive control.
Drum Synthesis
Most drum machines will have you searching, browsing and managing endless libraries of samples. It supports sample plackback too, but goes a step further and invites you to dive deep into the synthesis of drums.
Tweaking knobs and interacting with your sound brings forth your personality and brings back the fun of beat creation.
Hybrid Solution
As a combination of hardware and software, Spark offers the best of both worlds: a great user experience and great sound, totally integrated into your studio.
You will be surprised by how simple it is to get started, have fun and spark your creativity!
Controls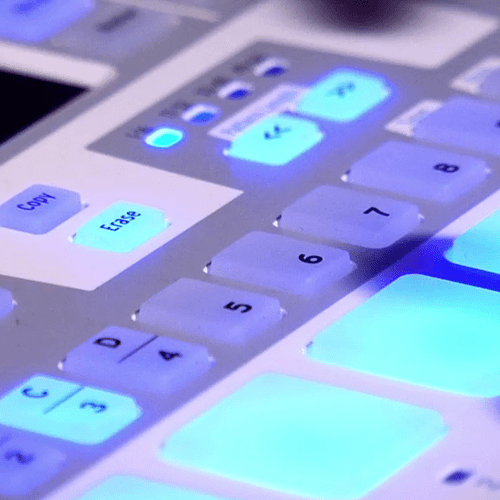 Step Sequencer
Spark integrates a step sequencer with 16 keys allowing you to create patterns with up to 64 steps (four 16-step zones).
You can choose between follow mode (follows the position of the step when playing), or static (fixed 16-step zone). The arrow buttons allow you to switch the display easily between the 16-step zones of the pattern you are editing.
Like on classic drum machines, it is also possible to place accents on each step by selecting the accent button.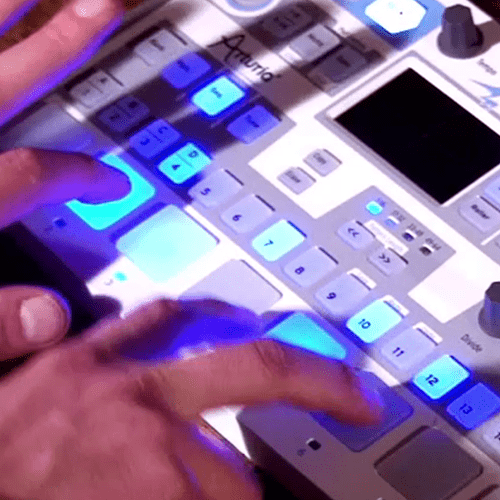 Velocity-Sensitive Pads
8 velocity-sensitive pads enable you to perform your groove with all its nuances and intensity.
Thanks to their pressure-sensitivity, they will also help you create rolls with great precision.
You can choose if you want your performance to be quantized or not, depending on whether you want to emphasize the spontaneity or the precision of your beats.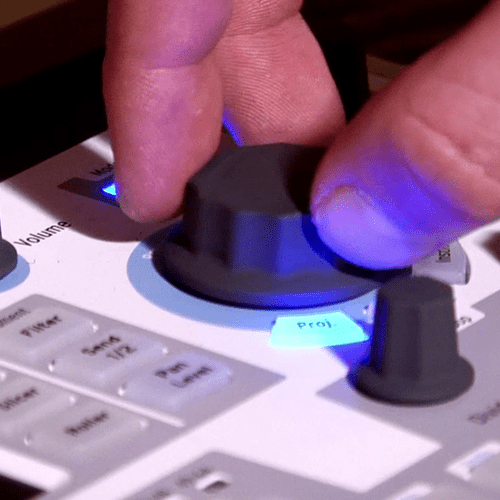 Jog Dial
Thanks to the Jog Dial, browsing and loading your kits and instruments has never been so fast and easy.
As you turn the Jog Dial the LCD screen displays important information, while on the computer screen the Project cover flow helps you spot your favorite projects at a glance.
Live
XY Pad
The touch-sensitive XY pad offers real-time performance effects, right at your fingertips, for dramatic transformations of your beats.
The Filter allows you to process your entire mix through an 8-mode filter. This includes 5 modes from our TAE® Oberheim® SEM filter plus our great-sounding low-pass, high-pass and band-pass filters.
The Slicer gives you amazing beat slicing, reverse playback, deep tape-drop effects, strobe, beat-sync pans, bit crushers and more. This unique performance tool will give you more hands-on live control than you've ever had with any other drum machine.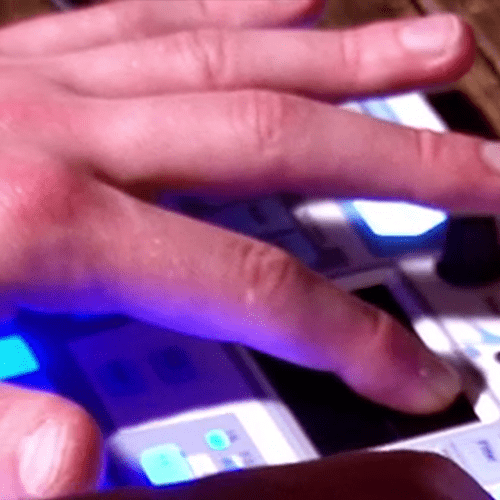 Instrument Knobs
Each instrument track (above each pad) is controllable thanks to 3 knobs. These encoders give you in-depth access to the sonic parameters.
Each knob is already pre-assigned, but you can also remap it to your liking onto 6 different sound parameters.
These 6 key parameters differ depending on the type of synthesis used for that particular instrument, making each instrument's response unique.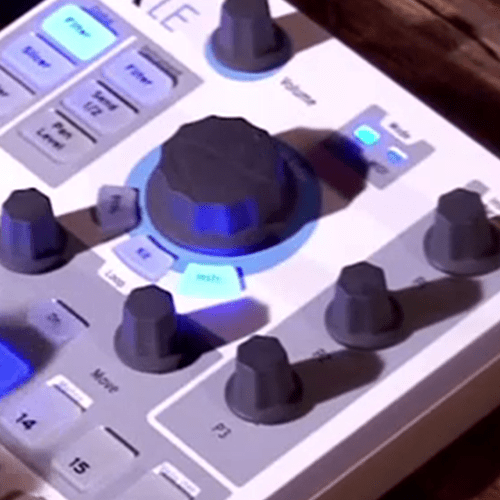 Looper
Spark's advanced Looper is perfect for creating live breaks. The Looper acts on the pattern position itself, allowing you to repeat sections of a pattern at the press of a button.
The Divide and Move functions allow you to set the size and the position of the loop within your pattern. You can shift these in real time to create all kinds of new and interesting beats that will keep the people on the dance floor.
This feature alone can take a show from good to great. There's an astronomical number of ways to twist and tear up your beats when using the Looper in conjunction with the XY pad.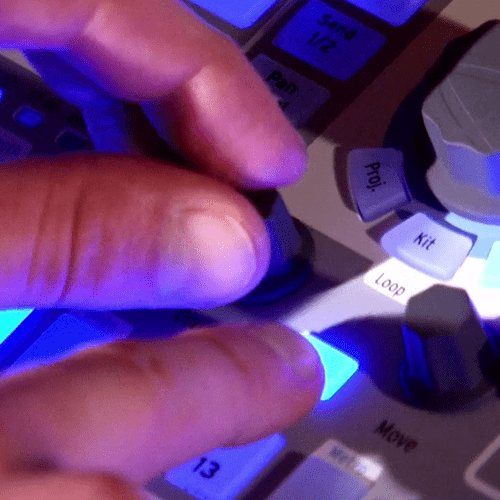 Production
Mixer & Effects
Spark's mixer recreates the interface of a professional mixing board, providing on each of the 16 stereo tracks: volume fader, panning, mute/solo, 2 auxiliary sends and up to 2 insert effects.
Each drum instrument can be processed through 14 unique, professional-grade effects: compressor, reverb, bit crusher, multiband EQ, chorus, delay, distortion, phaser, plate reverb, destroyer, flanger, space pan, limiter and sub generator.
Automation
Every instrument can be automated. That means that you can turn the knobs while recording your performance, and all the sound modifications will be saved within the sequencer.
All instrument and insert effect parameters can be automated within the Spark software. The step sequencer allows the automation of 15 different parameters per instrument, plus full automation of all the insert effects parameters for each instrument.
Song Mode
Spark's software comes very handy when you want to quickly order your pattern creations and convert them into a Song.
You can recall your songs at any time by pressing the 'Song' button on the hardware interface.
Simple functions such as copy/paste and drag-and-drop from the pattern circle will help you achieve your ideal song in no time.
Sound engines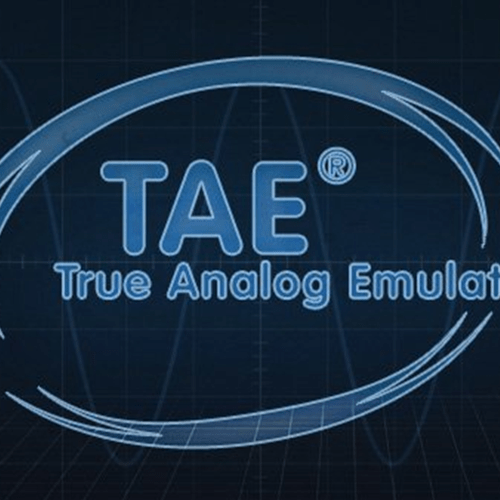 TAE® Analog Synthesis
Part of the sound engine embeds our TAE® technology, which stands for True Analog Emulation. TAE® is an unprecedented way of modeling and creating the specific sounds from classic analog synthesizers such as the Yamaha CS-80, Roland Jupiter 8 or Oberheim® SEM.
Incorporating this award-winning technology has allowed us to recreate all the punch, warmth and thickness of the sounds from the most sought-after analog drum machines in the world.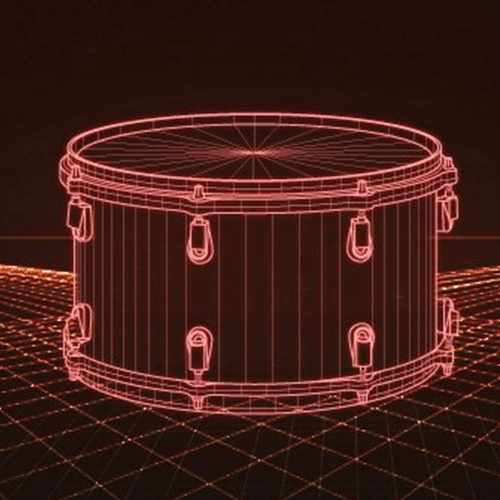 Physical Modeling
Physical modeling is a technique of synthesizing the properties of natural objects when they are struck or plucked. At its most basic level it allows you to create very dynamic and accurate acoustic sounds. But physical modeling can be pushed to create wild, new sounds the world has never heard. This gives a whole new method of sound creation that no other drum machine can offer.
Here is an example of changing the drumstick placement on a snare drum in a physical model:
Changing the timbre allows you to get the desired tonal texture for your drums:
This engine can also lead you to produce experimental sounds you might have never heard before: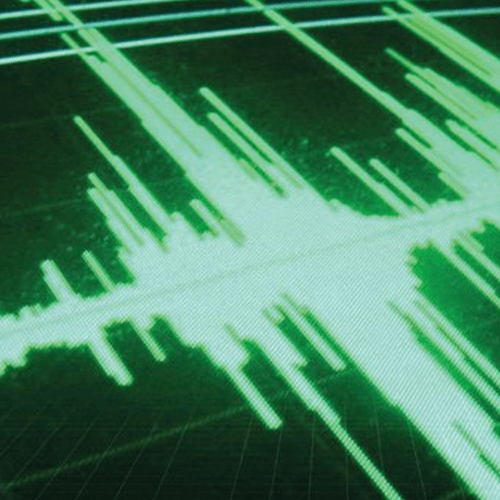 Digital Sampling
Sample playback technology is the bread-and-butter of a drum machine, and this little machine delivers it in abundance. You can layer multiple samples to create vast sound collages or set the layers to split across velocity, cycle through the samples or trigger randomly.
The inclusion of post-processing templates such as filters and Bode Frequency Shifters makes for some great sonic possibilities.
It's library includes multi-layered acoustic drums, deep dance/trance hits and a plethora of sound effects and instrument stabs.
It even lets you drag and drop your own samples onto pads and then chop, layer and edit them within its sound engine.
Kits
Vintage Drum Machines
The Spark software provides emulations of the following vintage drum machines:
Roland TR-808, TR-909, TR-707, TR-606; EMU Drumulator; LinnDrum; Oberheim® DMX; Korg KPR 77, DDM-110, DDM-220; Sequential Circuits Drumtraks; Simmons SDS-V; Roland CR78 / Acetone Rythm Ace*; Yamaha RX5; Casio RZ1; Linn 9000*
Modern Electronic Kits
It includes a broad library of electronic kits covering all modern music styles:
EDM, hip hop, dubstep, electro house, deep house, minimal techno, R&B, trance, techno, abstract hip hop, dancehall, industrial
Acoustic Drum Sets
Acoustic drum kits are included to cover the main drumming styles:
Modern rock, funk, R&B, pop, vintage rock, Latin percussion
Samples are recorded and produced by the best third-party companies for the highest audio realism, and multi-layered for accurate velocity response.
Sample-House partner companies:

*Trademarks are used only to identify the modeled instruments; it does not imply an endorsement by any company of any product.
Integration
Plug-in & Standalone
The Spark software can be used as a stand-alone application or as a plug-in within Digital Audio Workstations such as Steinberg Cubase, Digidesign Pro Tools, Ableton Live, Apple Logic Pro X, MOTU Digital Performer, Cakewalk Sonar and Bitwig Studio, to name a few.
In plug-in mode, the 16 audio outputs can be routed directly into the audio tracks of your DAW.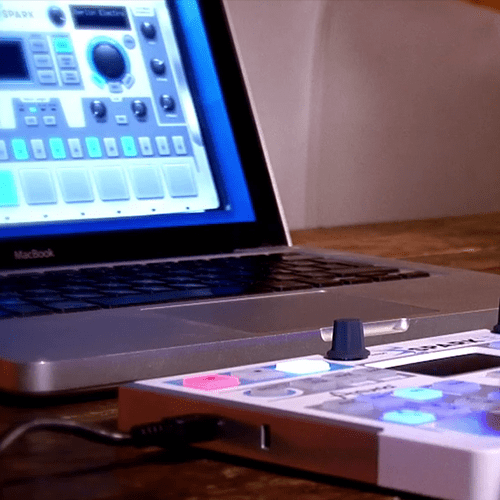 Import/Export
You can import AIFF, Wave, MIDI and REX2 files.
The Spark software allows for simple drag & drop export of patterns into your DAW in either the .wav format or as a MIDI sequence.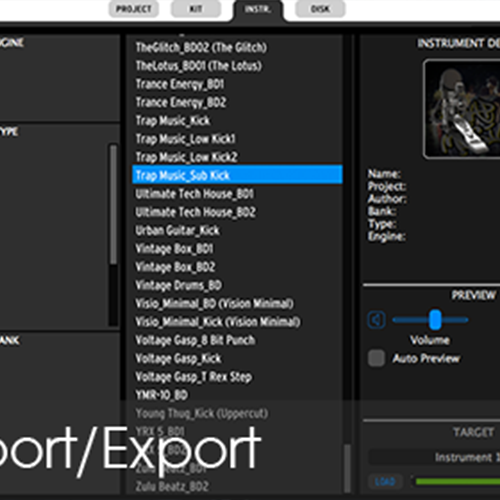 MIDI Controller
It is working perfectly in combination with the Spark software, of course. But it also excels as a universal MIDI controller, capable of controlling any other USB/MIDI compatible software.
It ships with our MIDI Control Center application that enables you to remap all controls easily to suit your specific needs.
Support files for Reason, Ableton Live and other popular apps are available to registered users.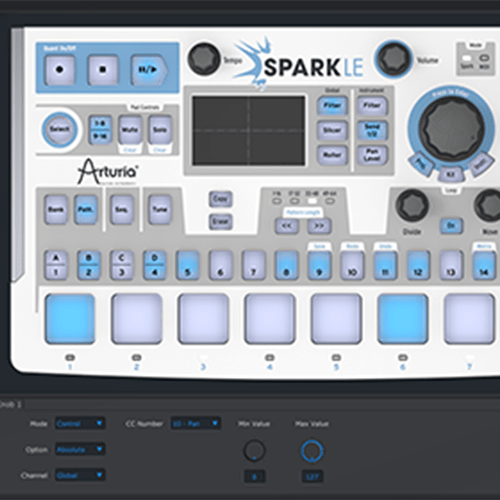 Platform specifications
: Win 7+ PC: 4 GB RAM; 2 GHz CPU.
2GB free hard disk space
: 10.7+: 4 GB RAM; 2 GHz CPU.
2GB free hard disk space
Required configuration
Works in Standalone, VST 2.4 (32-bit and 64-bit), AAX (Pro Tools 11), Audio Unit (32-bit and 64-bit).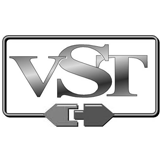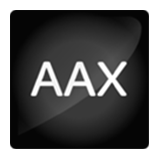 Hardware Specifications
Dimensions : 284mm x 171mm x 17 mm - Net weight : 1 Kg - Gross weight : 1,5 Kg
8 velocity and pressure sensitive pads
3 user assignable encoders
Touch sensitive XY pad
User mapable MIDI controller mode.
Kensington Lock
Neoprene slipcase
USB Bus-Powered
Software Specifications
Pristine quality sound engines including : TAE® analog synthesis, physical modelling, and multi-layered samples provided by our top-tier development partners.
1900+ instruments / 180+ kits:

Vintage drum machines : analog emulations of the TR-808, TR-909, TR-606, Simmons SDS-V, and Eprom based Linn Drum, Drumtraks, DMX, Drumulator and more*.
10 new emulations from « Spark Vintage Drum Machines »: CR-78, Mini Pops 7, Ace Tone FR-2L, Yamaha MR 10, Maestro Rhythm King MRK2, Boss DR-55, E-mu-SP-12, Roland DR-727, Roland R-8, Casio VL-Tone and SK-1.
Electronic kits covering the most popular modern music styles : EDM, Dubstep, Hip Hop, RnB, Pop… as well as experimental possibilities thanks to our physical modelling engine.
Acoustic drum kits mixing physical modelling and samples for high audio realism.

16 key – 64 step sequencer.
8 velocity & pressure sensitive pads.
41 switches
Touch sensitive FX pad with repeat, tape, reverse, strobe, pan, mix, bit crusher, 3 mode filter and roller.
Advanced loop mode with divide and move functions.
Real-time automation on all parameters.
16 track mixer with 14 high quality effects : multiband compressor, bit crusher, multiband EQ, chorus, delay, reverb, distortion, phaser, plate reverb, destroyer, flanger, space pan, limiter, sub generator.
16-tuning mode available from pads and steps.
New Oberheim® Filter.
Choke groups to naturally mute instruments.
MIDI clock output to synchronize your hardware instruments.
Easy MIDI and automation drag & drop export to your DAW.
Shuffle and shift modes to humanize grooves.
High precision rotary encoders.
Aluminum enclosure.

Awards