Videos
Audios Samples
Sound Corner
Electro Demo
A demo track based on the Multi "Dark Side 80s". it originally uses 4 program playing in layering mode: 1 leads sound, a warm and fat bass sequence, an electro drum sequence, a complex dual percussive sequences program and a rich pad! The mix of this trac
Dub
This dub track has been entirely made with Origin, except the bass drum and the hi hat. Delay, chorus, phasing and short reverb effects all come from Origin.
Lake and Forest
A nice Jazz ambient soundscape using the "Jazz Guitar", a "12 strings" Guitar, a warm and deep strings pad and a light lead sound.
Play it loud, I'm Origin and I'm proud
Progressive song entirely made with Origin, including drums. No external effects, compression or EQ-ing. Sidechaining effects made with sequencer driven envelopes.
Wes Montgomery Four on six
A jazz trio standard played by Origin. The jazz guitar and the double bass parts have been played with a Guitar MIDI controller to keep the guitar and bass intact feeling. The drum parts have been played with Drum Session thanks to a MIDI drum.
Gallery
Artists and Origin Desktop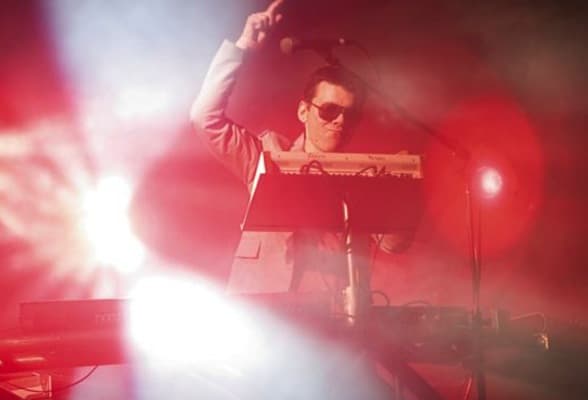 Artists Corner
I can't tell you how many people asked us where did those particular sounds come from. When we say Arturia Origin, immediatly you can see them checking their bank account to see if they can afford it. We are very honored to have Origin with us on the road and we'll be even more excited to work with it in the studio.
The Crystal Method
( Producer - Composer )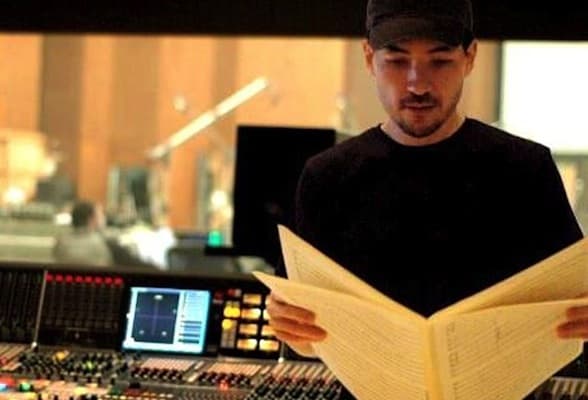 Artists Corner
What I love about the Origin is how easily I was able to integrate it into my writing process. It's a really deep synth that you can spend hours and hours experimenting with, or if you're like me and you're constantly dealing with deadlines, you can twiddle some knobs and quickly have a cool and unique patch. The sound quality is amazing, but that's expected with Arturia. And the joystick is just plain fun.
Steve Jablonsky
( Score Composer )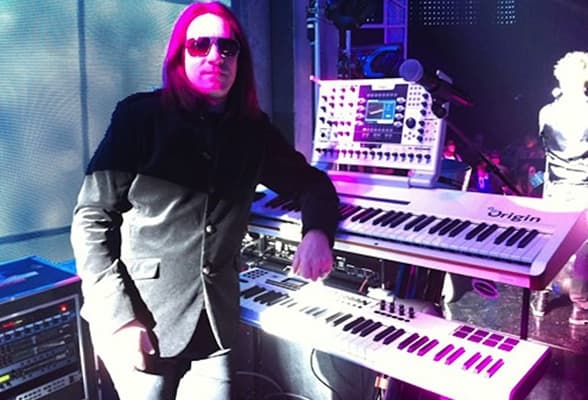 Artists Corner
The Arturia Origin is a truly inspirational instrument! Having some of the most classic synth engines available onboard and the ability to mix and match components from each of these synths really allows me to create fresh and exciting new sounds. Plus, the amount of modulation sources and destinations allow for constantly evolving sounds that never get stale. Ribbon controller, LUV it! A wiz to program as well. Now my no#1 goto synth!
Steve Ferlazzo
( keyboardist )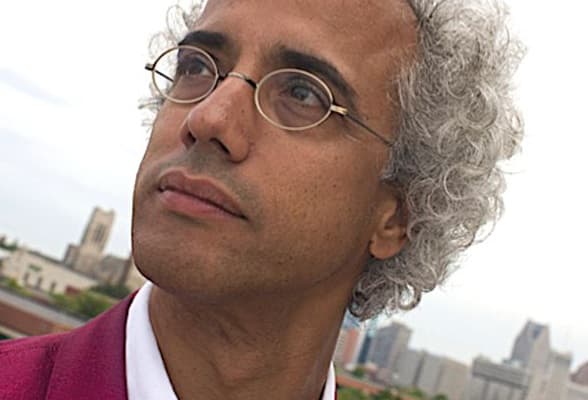 Artists Corner
On Eminem's "Recovery" album (2010), I used Origin on the song "WTP (White Trash Party)" in the chorus doubling up Marshall's melody fairly verbatim with a lead sound that accentuated his phrasing as well as stood out in track.
Luis Resto
( Producer - Composer )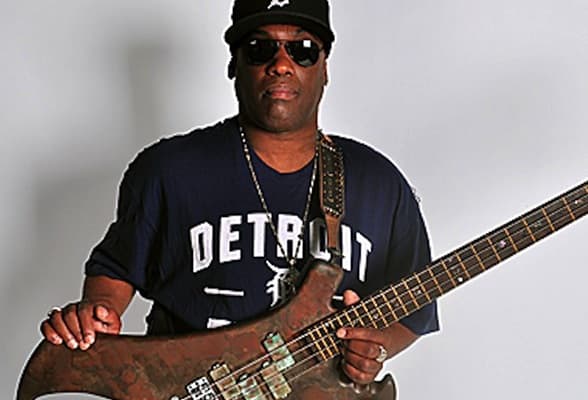 Artists Corner
I think the Arturia Origin is amazing. It's perfect for live shows as I can have multiple synth sounds on stage without the extra lap top. I love the presets and I'm very excited about incorporating it on tour.
Kern Brantley
( Lady Gaga )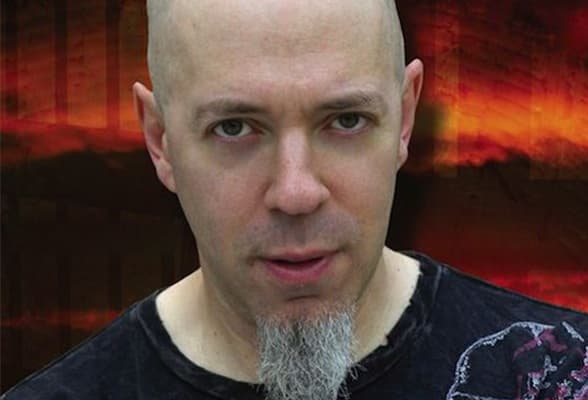 Artists Corner
The Arturia origin is a super powerful synthesizer that is a dream come true for me. Having grown up with the world of classic analog synthesizers and now living in the digital age, the Origin marries these worlds for me in a perfectly intuitive, great sounding hardware musical instrument. In my studio that is filled with instruments, this one stands out strongly as unique and captivating.
Jordan Rudess
( Dream Theater )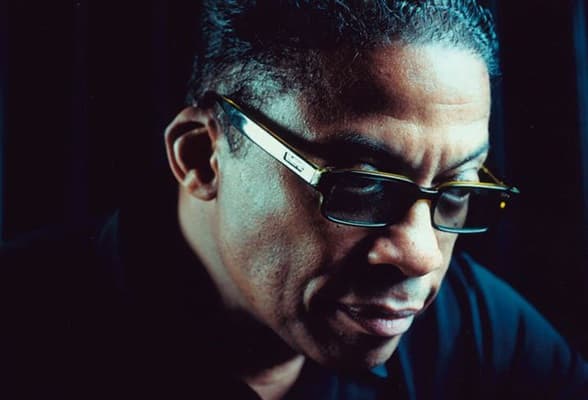 Artists Corner
There are a lot of things on the Origin that I've never seen before, and the end results are sounds I've never heard before, and it's great to me. They found another great path for Arturia.
Herbie Hancock
( Jazz composer )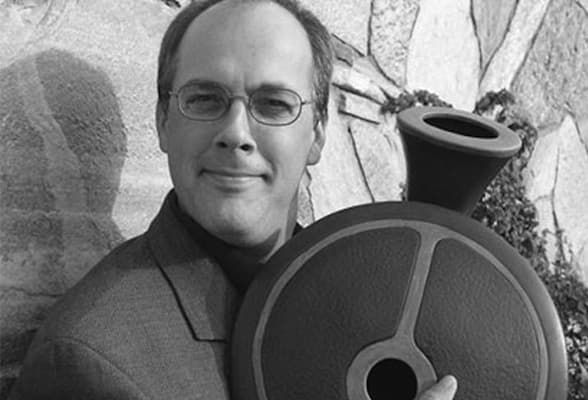 Artists Corner
I was pleasantly shocked and amazed at how great the Origin sounds and how diverse its sound capabilities are. The Origin easily covers everything from CS, VS to ARP, and even does Digital FM noises. It is a one-stop all-in-one virtual modular synth that covers the history of vintage synths while adding capabilities that the originals lacked.
Drew Neumann
( Score Composer )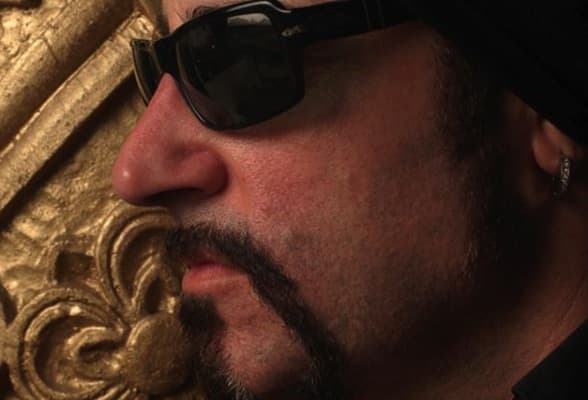 Artists Corner
The Arturia Origin is the most pliable sound source I've ever heard. It sticks to what ever you throw it at.
Danny Saber
( Sound Engineer )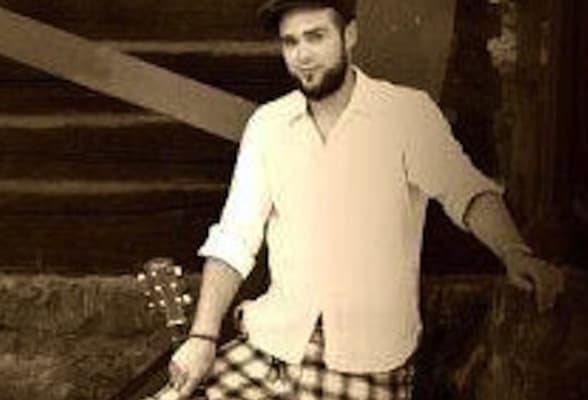 Artists Corner
Analog Factory was my first love from Arturia. Now, the Origin takes that love to the next level. It's infinitely tweak-able. Whether you are simply calling up a simple MiniMg patch or custom building a four oscillator, four filter polyphonic monster, the Origin provides you with interactive inspiration. The Origin allows you to create impossible synth combinations, all the while sounding like analog synths were meant to sound, like sweet, sweet voltage!! This is truly a modern classic. Thanks Arturia !
Chris Godbey
( Sound Engineer )