Origin Keyboard is Arturia's new version of Origin for the keyboard player. It keeps the outstanding modular system of Origin Desktop, putting it into a panel that closes on a high-quality keyboard controller. The intuitive interface is kept in place, along with all of the modules from the most famous synthesizers (ARP 2600, CS-80, Jupiter-8, Oberheim® SEM, Prophet 5/VS, plus two of Bob Moog's designs) and organs (Tonewheel, Rotary).
The integration of the ribbon control is a blast, the keyboard aftertouch possibilities open a world of expressivity, while the playing modes will rise to the expectations of any demanding performer.
Perform in style
Origin Keyboard is made for sound creators and players, musicians who are in the studio as much as they are on stage.
It is a complete rock-solid mobile solution, offering everything you need to perform your sounds in a single, easily transportable cabinet.
The structure of Origin Keyboard is the same as Origin Desktop: a modular multi-synth creation device for the widest possible variety of sounds, a set of pre-configured synthesizer templates, TAE® (True Analog Emulation) for that warm and authentic analog sound and onboard DSP processing for maximum power.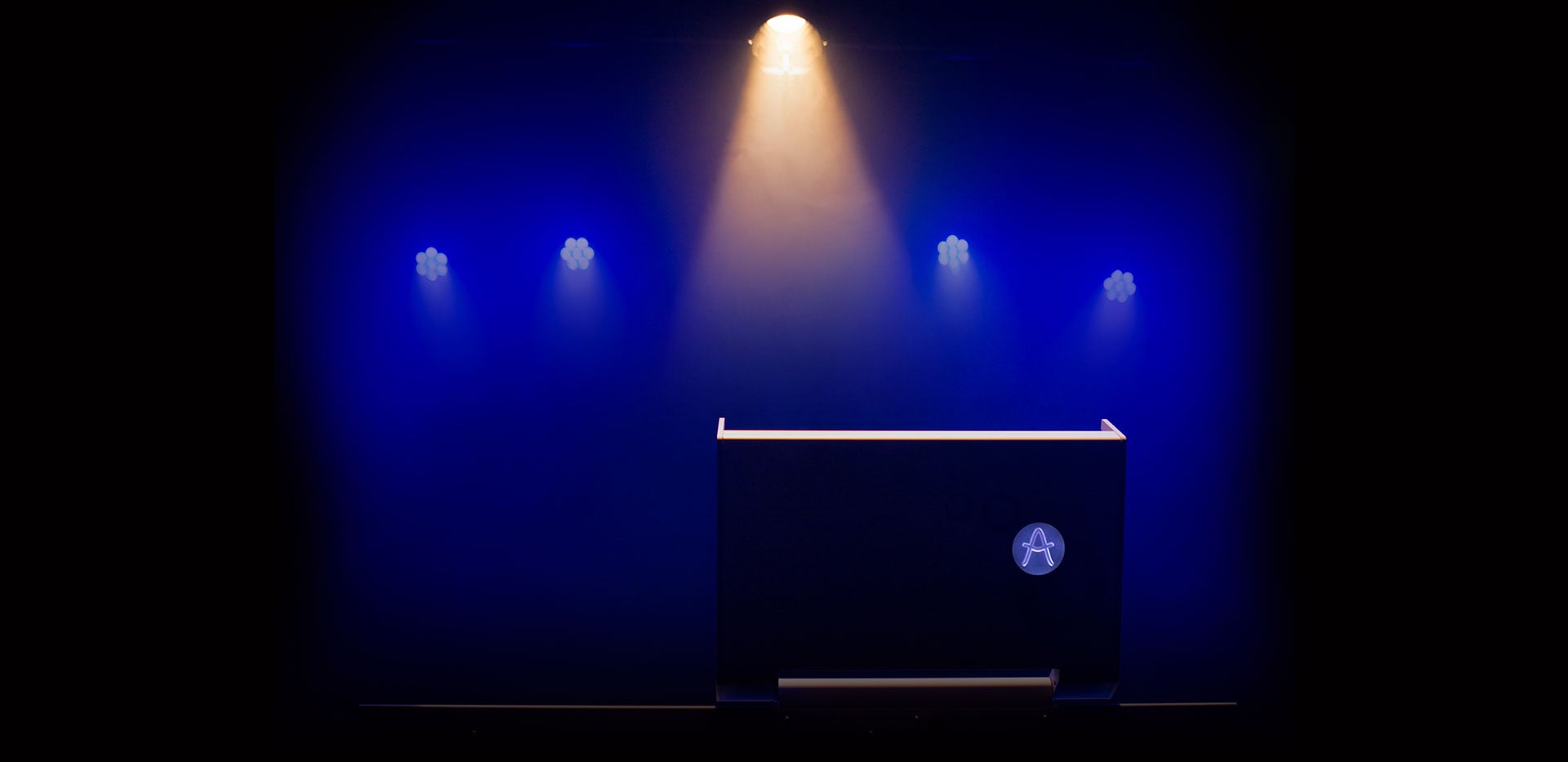 The power at your fingertips
But now you can play a premium-quality lightweight keyboard with 61 keys, velocity response and Duophonic Aftertouch. Then use the joystick, the ribbon controller and the numerous controllers on the interface. You can adjust the tilt of the front panel for better visibility whether you play while seated or standing. Then you can close the panel and you are good to go to the next stage or the next studio session. Origin Keyboard is an invitation to a unique playing experience.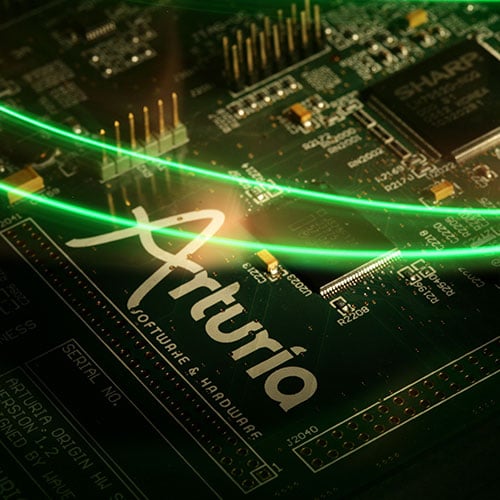 Analog Devices TigerSHARC®
Analog Devices TigerSHARC® processors provide the highest performance density for multiprocessing applications, with peak performance well above a billion floating-point operations per second. In everyday language, that means Origin has the ability to provide an incredibly warm and fat sound while also offering high polyphony. It is the most powerful synth on the market.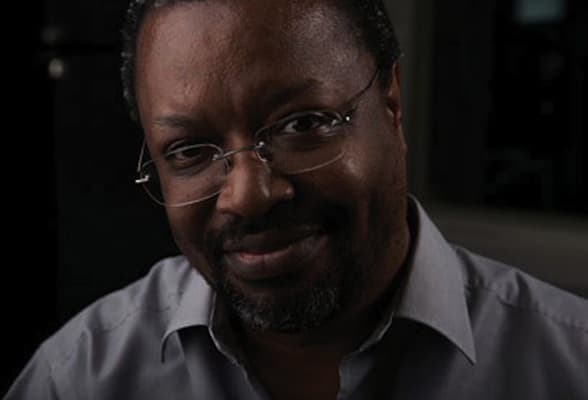 Artists Corner
I'm fan of Arturia. I like the way they architectured the whole thing and the sound of it. Those two things are for me essential. There is a natural thickness that I find in Arturia products that has always been there from day one. Origin is to me a Bentley, a Rolls Royce, and yet so small and powerful.
Wally Badarou
( Level 42 )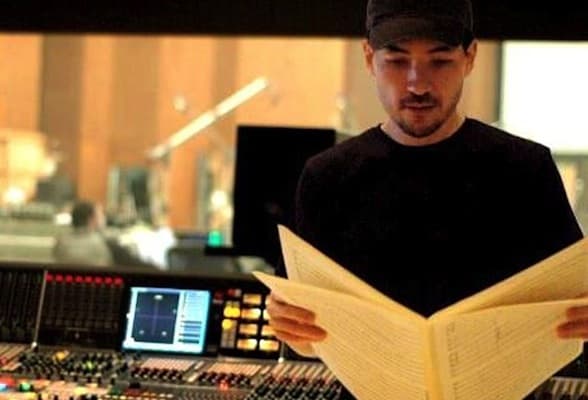 Artists Corner
What I love about the Origin is how easily I was able to integrate it into my writing process. It's a really deep synth that you can spend hours and hours experimenting with, or if you're like me and you're constantly dealing with deadlines, you can twiddle some knobs and quickly have a cool and unique patch. The sound quality is amazing, but that's expected with Arturia. And the joystick is just plain fun.
Steve Jablonsky
( Score Composer )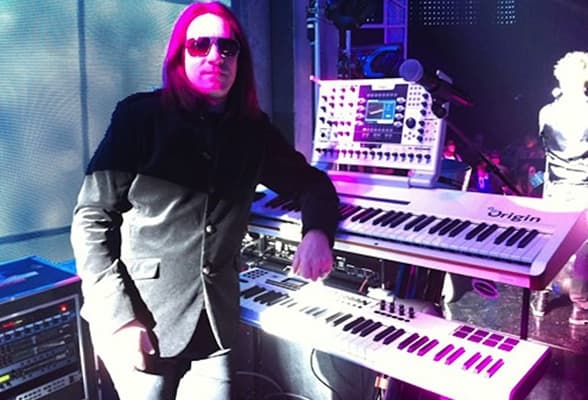 Artists Corner
The Arturia Origin is a truly inspirational instrument! Having some of the most classic synth engines available onboard and the ability to mix and match components from each of these synths really allows me to create fresh and exciting new sounds. Plus, the amount of modulation sources and destinations allow for constantly evolving sounds that never get stale. Ribbon controller, LUV it! A wiz to program as well. Now my no#1 goto synth!
Steve Ferlazzo
( keyboardist )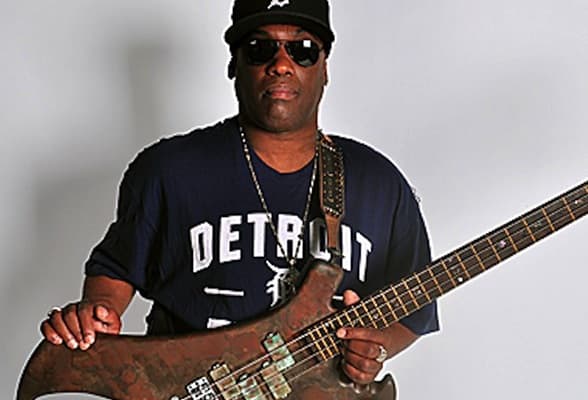 Artists Corner
I think the Arturia Origin is amazing. It's perfect for live shows as I can have multiple synth sounds on stage without the extra lap top. I love the presets and I'm very excited about incorporating it on tour.
Kern Brantley
( Lady Gaga )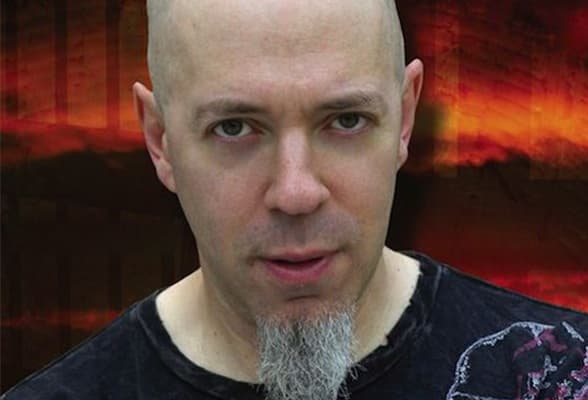 Artists Corner
The Arturia origin is a super powerful synthesizer that is a dream come true for me. Having grown up with the world of classic analog synthesizers and now living in the digital age, the Origin marries these worlds for me in a perfectly intuitive, great sounding hardware musical instrument. In my studio that is filled with instruments, this one stands out strongly as unique and captivating.
Jordan Rudess
( Dream Theater )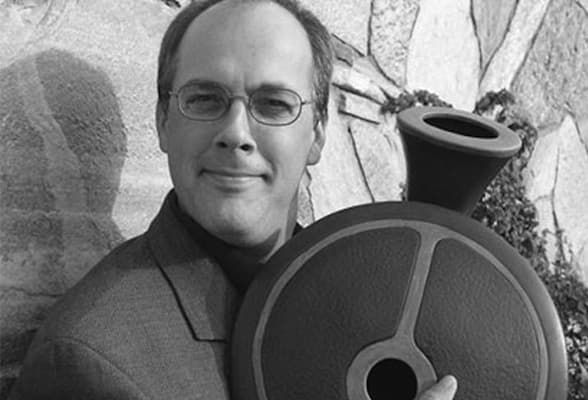 Artists Corner
I was pleasantly shocked and amazed at how great the Origin sounds and how diverse its sound capabilities are. The Origin easily covers everything from CS, VS to ARP, and even does Digital FM noises. It is a one-stop all-in-one virtual modular synth that covers the history of vintage synths while adding capabilities that the originals lacked.
Drew Neumann
( Score Composer )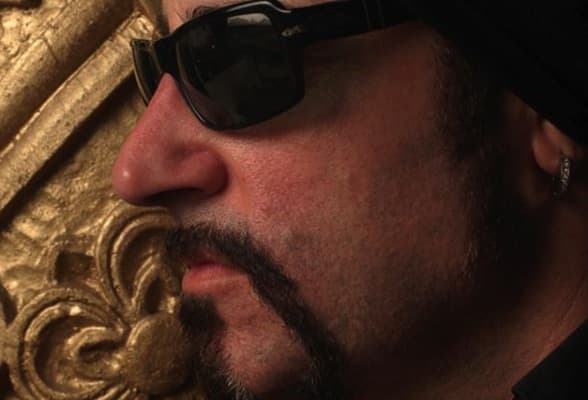 Artists Corner
The Arturia Origin is the most pliable sound source I've ever heard. It sticks to what ever you throw it at.
Danny Saber
( Sound Engineer )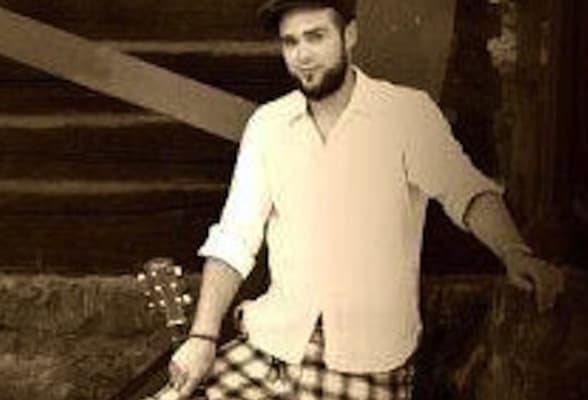 Artists Corner
Analog Factory was my first love from Arturia. Now, the Origin takes that love to the next level. It's infinitely tweak-able. Whether you are simply calling up a simple MiniMg patch or custom building a four oscillator, four filter polyphonic monster, the Origin provides you with interactive inspiration. The Origin allows you to create impossible synth combinations, all the while sounding like analog synths were meant to sound, like sweet, sweet voltage!! This is truly a modern classic. Thanks Arturia !
Chris Godbey
( Sound Engineer )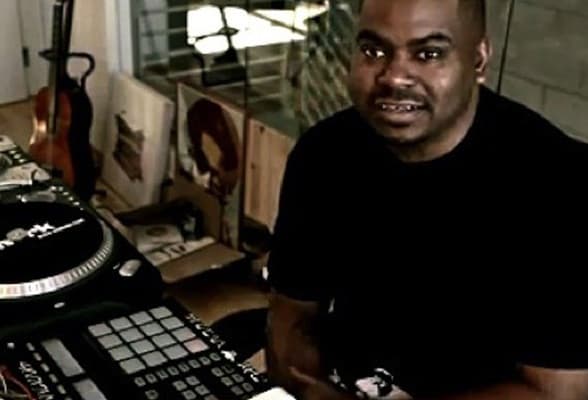 Artists Corner
I purchased my origin site unseen because I love all of Arturia's virtual plug ins and to my surprise the origin sounded bigger and fatter than I expected. It is one of my go to weapons in my arsenal.
Che Pope
( Producer - Composer )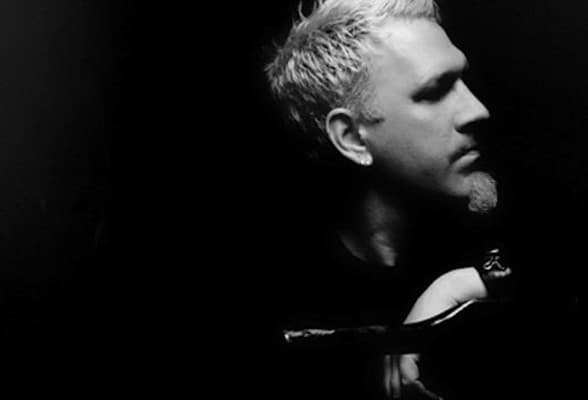 Artists Corner
The Origin Keyboard is such an amazing and original instrument. On day 1 with my Origin Keyboard, I immediately created a new patch that became my favorite sound and song idea for a new Kidneythieves song. True inspiration from an amazing piece of gear. Thanks Arturia !
Bruce Somers
( Kidneythieves )
Sound Corner
Electro Demo
A demo track based on the Multi "Dark Side 80s". it originally uses 4 program playing in layering mode: 1 leads sound, a warm and fat bass sequence, an electro drum sequence, a complex dual percussive sequences program and a rich pad! The mix of this trac
Dub
This dub track has been entirely made with Origin, except the bass drum and the hi hat. Delay, chorus, phasing and short reverb effects all come from Origin.
Lake and Forest
A nice Jazz ambient soundscape using the "Jazz Guitar", a "12 strings" Guitar, a warm and deep strings pad and a light lead sound.
Wes Montgomery Four on Six
A jazz trio standard played by Origin. The jazz guitar and the double bass parts have been played with a Guitar MIDI controller to keep the guitar and bass intact feeling. The drum parts have been played with Drum Session thanks to a MIDI drum.
Gallery
Main Features
Operating sampling frequency: 44.1 kHz
Two voice modes: Program / Multi
TAE® Sound generation system
Maximum polyphony: 32 voices
Sound Structure (Program Mode):

up to 9 oscillators (including analog emulations of ARP 2600, CS-80, JP8, Prophet 5/VS, a couple of Bob Moog's best, and noise modules)
up to 4 wavetable oscillators
up to 4 filters (switchable multimode filters including analog emulations of 1, 2 & 4-pole LP, HP, BP and Notch modes)
up to 4 output VCAs
up to 5 mixers (4 "Minimixers" and 1 "Joystick mixer")
1 RingMod
2 faders
1 Bode Frequency Shifter
up to 4 poly LFOs and 2 mono LFOs
up to 8 ADSR envelope modules
1 Galaxy module
1 2D envelope

Sound Structure (Mini Template Mode):
up to 3 oscillators; one 4-pole LP resonant filter, and one mixer
2 envelopes; one LFO and one modulation matrix
10 effects including chorus, delay (stereo & ping pong), reverb, distortion (including the new tube distortion), dual phase, parametric EQ, bit crusher, ring mod, and rotary
3 effect slots per Program with serial and parallel structures
Awards