MiniLab under the hood
MiniLab is a full-featured MIDI controller designed to work with any music software or DAW you own.
MiniLab goes a step beyond other mini-key controllers, though. It's a great MIDI controller and it also includes our Analog Lab software, which provides a dream studio of classic keyboards. The combination of MiniLab and Analog Lab creates an amazing hybrid synthesizer with excellent functionality and great sound.
Thanks for the memories!
Having direct access to 8 user presets further expands your control options. MiniLab includes our free MIDI Control Center software that lets you map parameters in a simple and easy way directly from your computer. Those presets are then stored in the MiniLab for instant recall.
Take it on the run
The MiniLab keyboard is designed for maximum portability, flexibility and performance. It's small enough to fit in a laptop bag, but big on features. The ergonomic spacing of the 16 encoders and 8 pads keeps this small controller from feeling cramped. The touch strip controls for Pitch bend and Modulation offer low profile controllers with 'last position hold' or 'return to zero' modes of operation.
Control Freak
MiniLab offers you more control options than any other compact USB/MIDI controller on the market. It features 25 velocity-sensitive mini-keys alongside our brand new pitch and modulation touch strip controls, giving you maximum expression and playability in a highly portable package. We included 16 assignable encoders so you'll have everything you need to program and perform wherever you may be. Two banks of 8 backlit performance pads, for 16 total, can be easily assigned as drum pads, MIDI CC buttons or Program change switches. The recessed, full-sized USB jack and assignable footswitch input will keep your connections safe and out of the way. It all adds up: MiniLab is the premier mobile keyboard solution.
MIDI Controller
1. Footswitch input:
Sends MIDI Note & CC data. Can be programmed for Gate or Toggle operation.
2. USB 2.0 port:
Recessed full-sized Type-B USB jack: Bus-powered, class-compliant; no drivers needed. Works with iPad® (camera connection kit required).
3. User programmable presets:
Use the Shift button and one of the 8 pads to recall your presets.
4. Pad Bank selection:
Switch between two banks of pads: 1-8 and 9-16.
5. Pitch bend/Modulation touch strip:
Pitch strip can be programmed for Latched value or Return to Zero operation; Mod strip can transmit any MIDI CC, NRPN/RPN or aftertouch.
6. Encoders:
16 encoders with independent MIDI channel assignments. Can be used in absolute mode or one of three relative data modes to send MIDI CC or NRPN/RPN.
7. Pads:
Can send MIDI note data, program changes, controller commands (Gate or Toggle operation) and 11 different MMC Transport messages including Play, Stop, Rewind, Fast Forward, and Record.
8. 25 note, velocity sensitive mini keys:
Two octave, velocity-sensitive mini keyboard with user-selectable velocity curves.
Hybrid Synthesizer
The power of the features and visual styling are obvious, but sound? Yes, sound. We also include our award-winning Analog Lab software, which gives you over 5000 of the best classic synth and keyboard sounds around. The software also configures itself to look like the MiniLab for a handy 1:1 user interface.
The front panel controls will automatically map to the most used parameters of each sound in Analog Lab. Functions like Cutoff, Resonance, Envelope controls, LFO rate and depth will be under your control immediately.
You can also browse and load your sounds directly from the front panel. What's more, the pads on the MiniLab give you two different performance features:
• Pads 1-8 access Chord mode. You can use this to trigger arpeggiated sounds with a specific set of notes, or you can set a pad to Toggle mode and have it hold an ambient drone.
• Pads 9-16 will save "snapshots" of your favorite Sounds or Multis for instant recall.
MIDI Control Center
Our MIDI Control Center software allows you to edit the controller parameters quickly and easily. With an intuitive graphical interface and a 1:1 screen image of your hardware, you can tailor the controls of your MiniLab controller to match the settings of your favorite plug-ins and DAWs.
Analog Lab: your creative hub
Imagine having every sound from this incredible collection of retro marvels in one place, easily accessible, and - above all - fun to play.
The latest incarnation of Analog Lab gives you instant access to the 6,000+ preset sounds contained within all of the V Collection instruments, and lets you browse, navigate, and audition every one with ease. You'll never be stuck for inspiration again.
Combining superb controller keyboard integration, lightning-fast sound browsing, powerful combo sounds, and quick access to every sound's most important parameters, Analog Lab will become your go-to keyboard plug-in.
In addition you can edit each sound in-depth from within Analog Lab should you own the original software instrument. Let's say you want to tweak a very specific parameter of Prophet 5 sound, well, it's possible to open the interface inside Analog Lab.
The latest version of Analog Lab also gives you access to the Sound Store, Arturia's ever-growing collection of soundbanks, including sounds created by big-name artists, top sound designers, and even tributes to your favorite legendary key & synth players.
Analog Lab is your one stop shop for ultimate keyboard creativity.
TAE® powered sounds
Arturia synhtesizer models are based on our proprietary True Analog Emulation® Technology. The Mini V, Modular V, CS-80 V, ARP 2600 V, Jup-8 V, Prophet V, Prophet VS, SEM V, Matrix-12 V, Solina V, B-3 V, Vox Continental V, Farfisa V . These TAE® powered sounds offer unparalleled audio quality.
SOUNDS
Electro Multi
Sébastien Rochard
Platform specifications
: Win 7+ PC: 4 GB RAM; 2 GHz CPU.
2GB free hard disk space
: 10.8+: 4 GB RAM; 2 GHz CPU.
2GB free hard disk space
Required configuration
Works in Standalone, VST 2.4 (32-bit and 64-bit), VST 3 (32-bit and 64-bit), AAX (32 bits with PT 10.3.8, 64 bits with PT 11), Audio Unit (32-bit and 64-bit).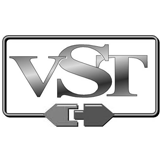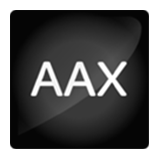 Protection
The software is protected by the Arturia Software Center. You can learn more about it here.
Main Features
Includes Analog Lab with 6000 synth sounds.
All presets are carefully selected from the Arturia V Collection.
Fast preset sorting to find your sound quickly: by Instrument, by Type (Bass, Pads, Leads…), by Characteristics (long, bright, dark …), etc.
In-depth Preset editing available for the owners of the full versions of our synthesizers (mini V, CS-80 V, etc.). Edit your sounds on the original instruments within Analog Lab.
Straightforward editing, with a complete array of parameters for tweaking sounds, directly assigned to the controls of the MiniLab.
Keyboard: 25-note, velocity-sensitive mini-keys.
Controls: Pitch / Modulation touch strips, 16 encoders, 2 banks of 8 backlit pads with velocity sensitivity.
Recessed connectors: USB standard-B plug and assignable footswitch input.
Class compliant – no drivers needed!
Use with Analog Lab or with any other MIDI software.
Works with iPad® (camera connection kit required).
Product dimensions: 14.69 x 7.52 x 1.97 inches (373mm x 191mm x 50mm) - Net weight: 2.27 lbs. (1.03 Kg).