KeyStep: One objective meeting yours.
Sometimes, simplicity is the key to efficiency and the best way to materialize an idea into a sonic result. The design of the KeyStep is based entirely on this vision. Going straight to the point, skating over the constraints and letting musicians focus on their art are KeyStep's ambitions. Whether your setup is analog or digital, KeyStep will allow you to reach a whole new level of control and creativity.
FIRMWARE UPDATE 1.1
In 2019, the firmware of KeyStep was given a major update. Version 1.1 unlocks some great new creative possibilities. What's new ?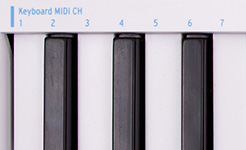 New sequence length controls
Rapidly change your sequence length with new MIDI Channel shortcut controls.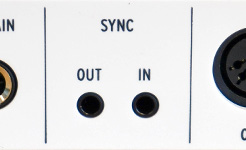 New "Armed" clock behavior
Change the way KeyStep responds when it receives incoming clock signals.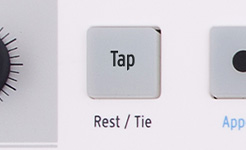 Updated tempo quantizing behavior
New Shift functionality lets you quickly adjust your tempo, quantized to 1 BPM.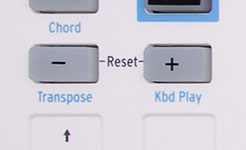 Updated Arpeggiator octave behavior
Using Shift and Oct +/- in the Arpeggiator mode lets you switch octaves on the fly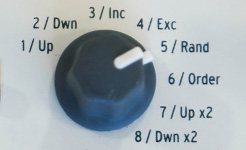 New randomness options
2 new randomness modes added, Pattern and Brownian, for ultimate creative chaos.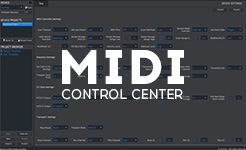 New MIDI Control Center options
Change the LED brightness, and control all the new features with ease.
Connect
Versatility is key
KeyStep is made to widen the potential of your setup, regardless of what instruments compose it. It is compatible with practically all existing synthesizers, either analog or digital, hardware or software. .
CV for Enthusiasts
The three CV outputs send pitch and gate signals along with velocity, aftertouch or mod. ribbon signal to control an analog instrument or module.
Digital & Analog
The MIDI DIN output can be used to control any MIDI hardware instrument while the USB connection allows you to control your plugins and virtual instruments.
Sustain or not sustain...
KeyStep also integrates a socket for a sustain pedal, sync input and output to follow or send a clock signal, and MIDI input to use an external keyboard or use KeyStep as a MIDI to CV converter.
Here is a setup example showing the possibilities of this amazing piece of technology