The sound of big studio hardware
reborn as software effects
Let's face it, there are hundreds of software effects out there. You don't have the time or the budget to try them all out and find the ones you like.
The team at Arturia felt the same way. We wanted to make things simpler, so we could spend more time making music, and less time auditioning dozens of effects. 3 Compressors You'll Actually Use features - you've guessed it - a trio of legendary compressors recreated as software through physical modelling. In the same way the biggest studios and record artists relied on these compressors to achieve their signature sounds, they will become your go-to choice for shaping the dynamics and adding character to your music.
Iconic tone, unique abilities, and 21st century features you'll come back to time and time again.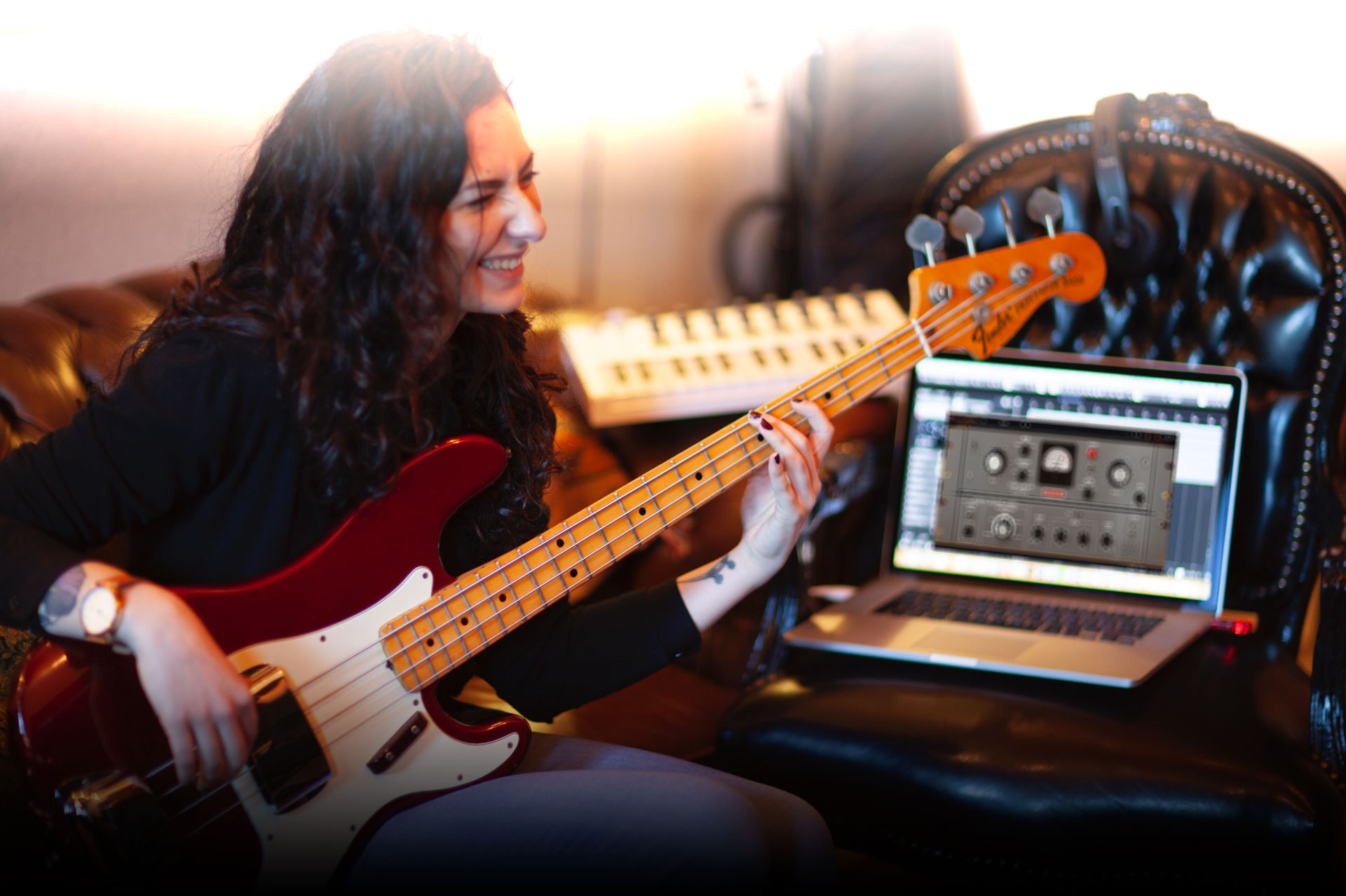 Compressors that stood the test of time
Comp FET-76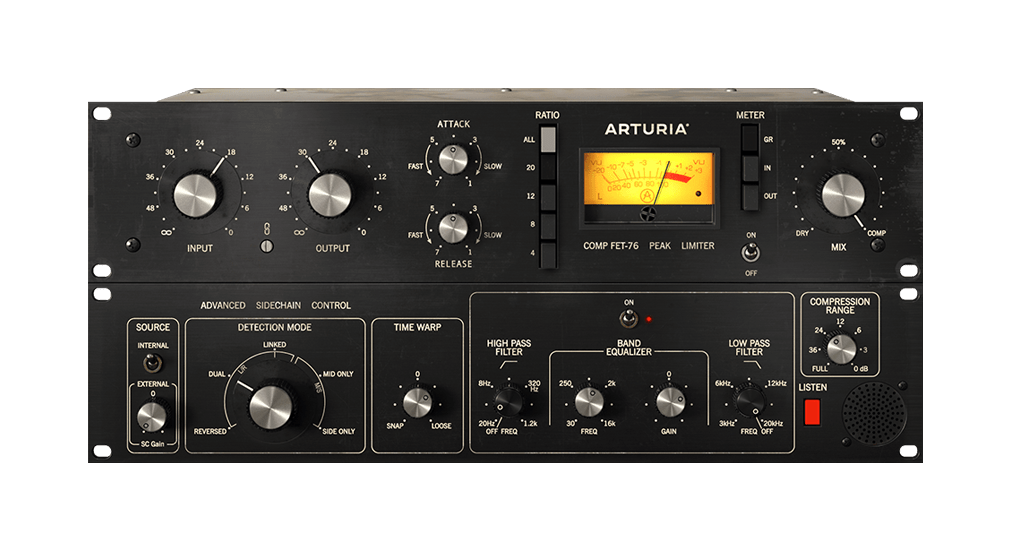 UREI®'s fabled 1176 compressor, accurately modelled, and turbo-charged with new features. Famous for its fast attack, huge punch, and versatility.
See more info on Comp FET-76
Comp VCA-65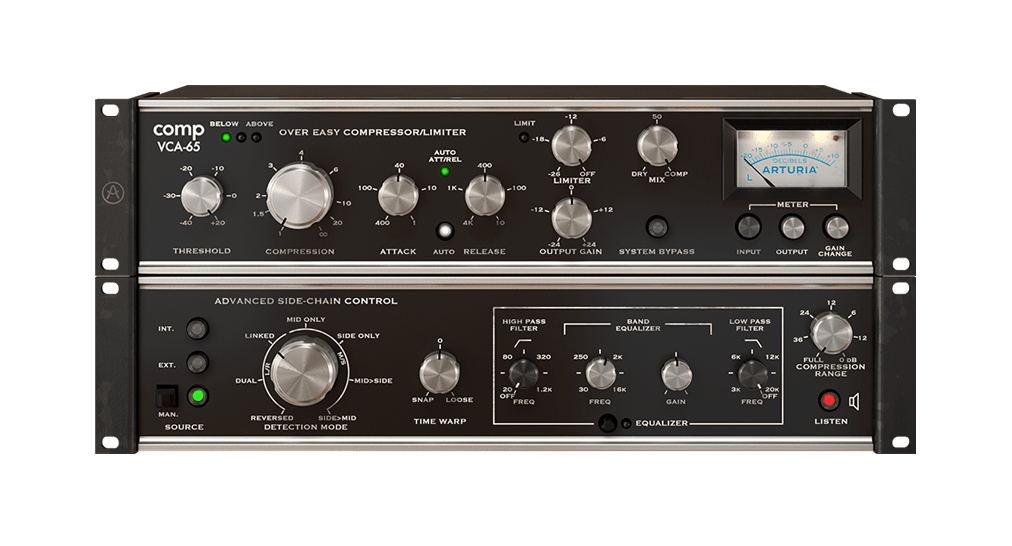 Our very own rendition of DBX®'s classic 165A®, made famous for its treatment of drums, bass, and percussive sound sources.
See more info on Comp VCA-65
Comp TUBE-STA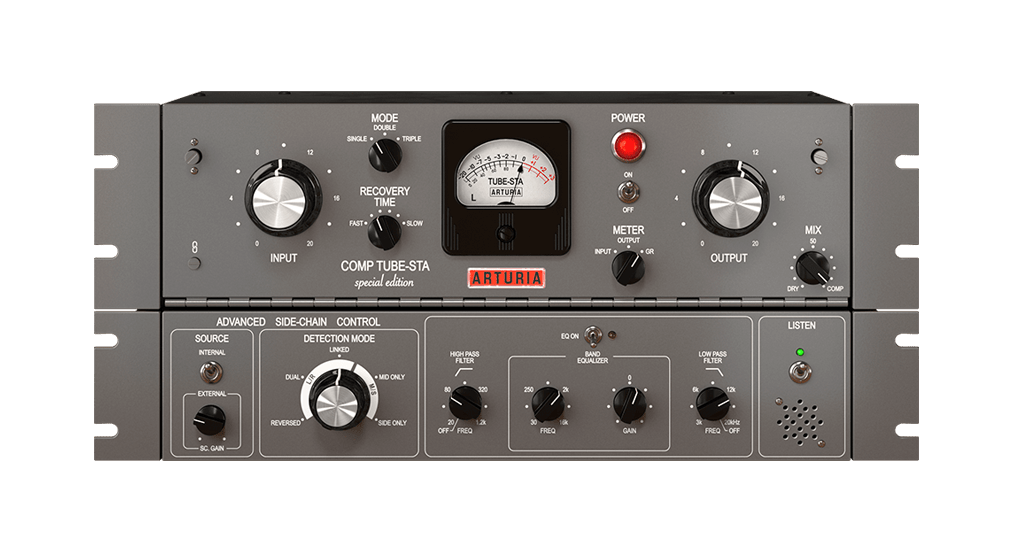 A perfectly recreated version of the rare tube-powered Gates® STA-Level broadcast compressor. A dream for warming up bass and vocals.
See more info on Comp TUBE-STA
Brought alive by the same exclusive TAE® found in our flagship V Collection, our engineers and developers have meticulously analyzed the original hardware to create the best-sounding software compressors ever.
Press Clipping
"I have compared the new Arturia plug-ins with other competitors, and I can certainly say that this emulation is more complete, focusing on innovation and sound accuracy. (...) These plugins are perfect for all the situations…All compressors sound convincing, better than other competitors, CPU consumption is relatively low. These products are definitely recommended for those looking for plugins that give character to the sound."
Age of Audio
"Three superb vintage compressors. Beautiful resizable GUIs. Arturia's best effects bundle yet. "
Computer Music
"Arturia's ""3 Compressors you will actually use"", Comp FET-76, Comp VCA-65 and Comp TUBE-STA, combine the sound of old classics with modern and innovative compressor features. Whatever you adjust - it usually sounds very good. Thanks to the successful combination of reproduction and innovation, they really have what it takes to be used often in production and to be the go to's on a day-to-day basis."
Professional audio Magazin
"5/5 Very fine sounding units with what appears to be excellent emulations of the classic hardware compressors. Excellent GUI - looks like the real thing with some very useful additions. Flexible sidechain controls, and external sidechain capability. Love the Band EQ!"
Gearslutz
"These compressors sound great, they marry very well with each other and additional features. Both sound, ergonomic and didactic are of rare relevance"
Audiofanzine
"Rating: Four out of five stars 3 Compressors You'll Actually Use is a very excellent bundle of three compressors that you can add at a low price point to your tool boot to help to produce well-mixed instruments and tracks."
Strong Mocha
"This option is great to get the three emulations at a price that is very small and advantageous in comparison(...) Borrowing the iconic names of Retro Instruments, UREI /Universal Audio, and DBX, these vintage soul units look decisively at the challenges of modern music production (...) It is also fair that we highlight the delicacy of Arturia 3 Compressors by offering a reliable re-scalable graphic panel in each plugin that honors the ancestors, while the new features are presented in a subtle and respectful way."
Future Music ES
"The STA-Level is maybe the most interesting of the three as far as rarity. (...) here's where Arturia clearly has an edge, you get new sidechaining and auto-leveling and other features that make these more fun to use in modern contexts and easier to drop into your creative flow. (...) I'm already impressed on sound and functionality."
Create Digital Music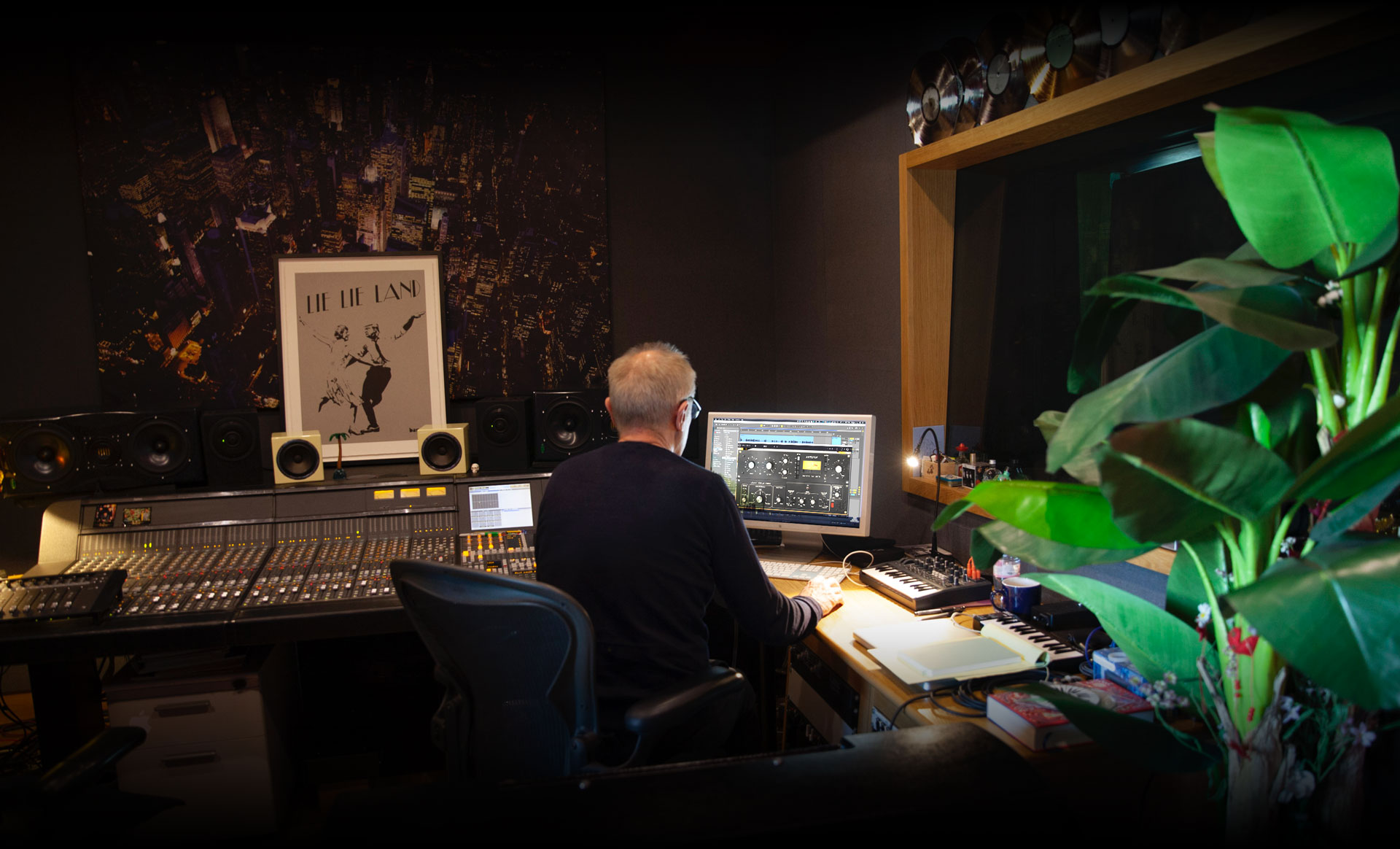 "Don't all compressors do the same thing?"
Yes, but also no. Confused? Don't be.
Compressors will all tame louder parts of an audio signal, balancing the dynamics. However, the way they do this, the tone they impart on the signal, and the creative ways they can be pushed vary wildly. That's why these 3 compressors are so unique, and the reason why legendary engineers and producers used the originals on countless hit records.
Comp FET-76 Demos
Saturated "all in" mode
Want to spice up a drum loop with analog saturation? Easy! Go "all in", push the famed "All Buttons" ratio mode, and enjoy!
click on FX to hear the effect!
Side-Chain Power
Discover the power of Arturia's Advanced Side-chain panel with this rythmic track. The Chord movement is triggered by the 808 Kick, while the original FET-76 tone colors the rhythm section.
click on FX to hear the effect!
Comp VCA-65 Demos
Beauty and the Grit
The Comp VCA-65 characteristic grit, pushed to the extreme, combined with the power of M/S processing, adds strong character to this airy piano track.
click on FX to hear the effect!
Your drum's best friend
Comp VCA-65 is a real prizefighter for drums, adding life and toasty crunch to your drum bus.
click on FX to hear the effect!
Comp TUBE-STA Demos
Vintage glue, still sticking tight
The Comp Tube-STA softens any drum bus. It's not only about compression, it's about character!
click on FX to hear the effect!
Guitar heaven
On this acoustic guitar track, listen how the strumming is nicely fattened while retaining all the attack and details.
click on FX to hear the effect!
These are obviously only examples of what you can do with these amazing compressors, but as you can hear, the results are quite amazing.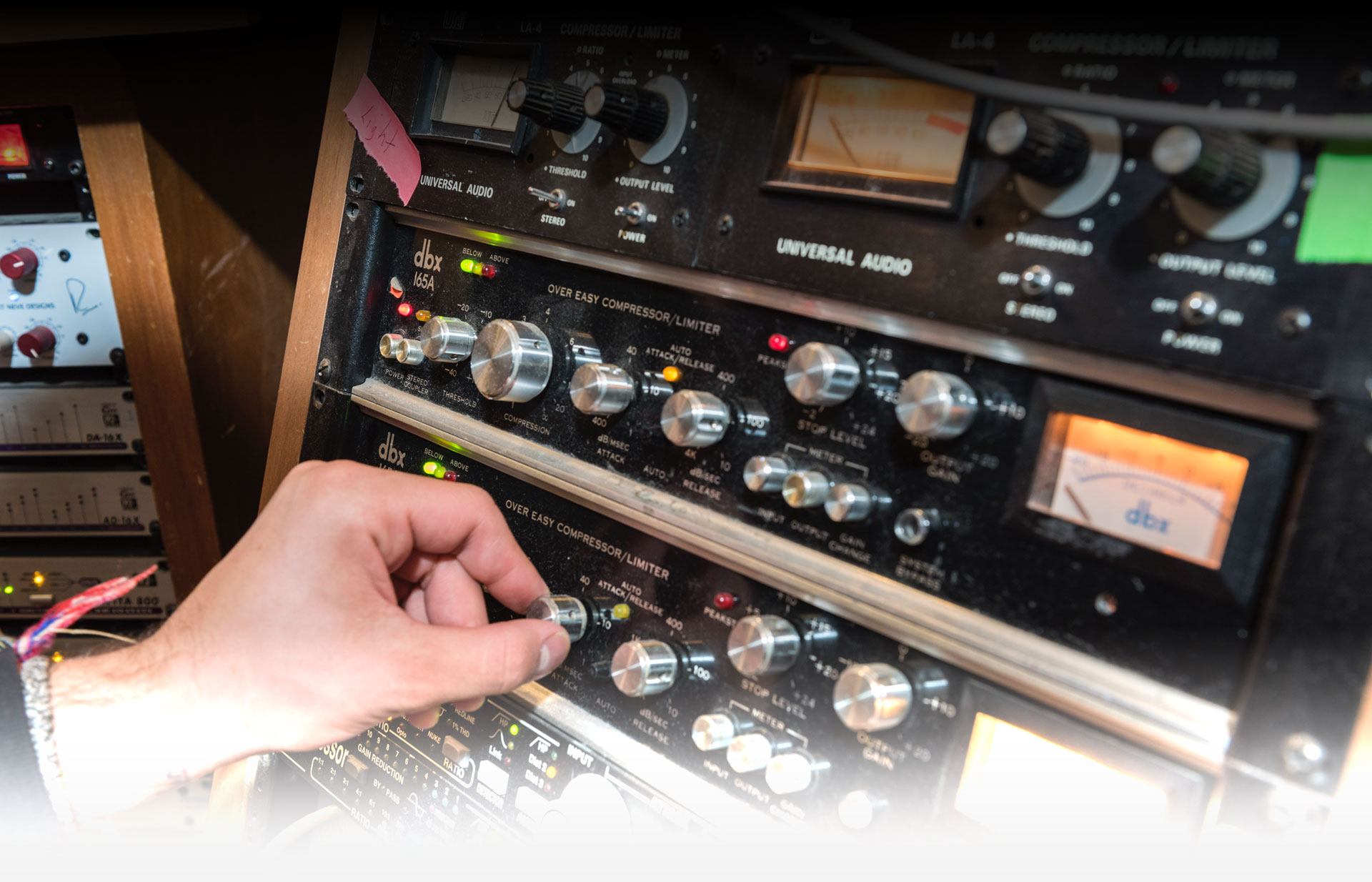 Recreating magic with science
Vintage gear just has that "certain something" about it that seems to just make anything sound better.
Our team carefully analyzed the originals, seeing how the each compressor treats incoming audio signals at a component level, and recreated that magic through advanced physical modelling.
The result is, simply put, awesome. 3 Compressors You'll Actually Use puts 3 of the most coveted, time-honored compressors right in your DAW, so you can use them on whatever you want! Warm up vocals, slam drum room mics, gently limit delicate performances to bring out their subtleties, we've done the hard work, so you don't have to.
Interested? Find out more about our modelling technology.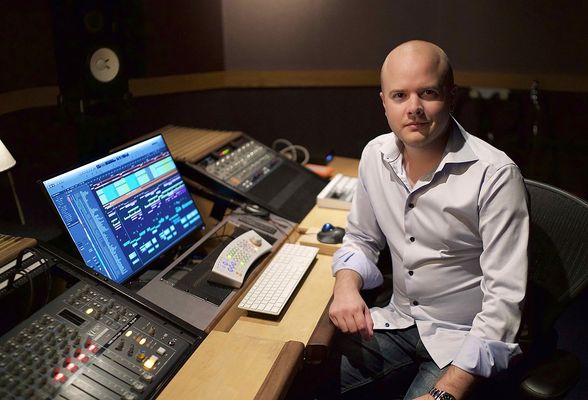 Artists Corner
I've been loving the Arturia compressors bundle!! I love having access to different styles of compressors to shape the feel and tonality of a mix and I find these Arturia compressors to be super versatile recreations of some hardware classics. Not only do they give you some extra tweakability and range that the hardware units never had but they sound great (and the interfaces look killer too!!!)
Trevor Muzzy
( Producer / Grammy-nominated mixer & engineer )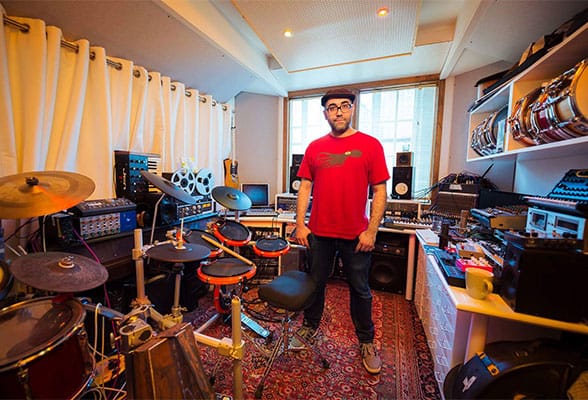 Artists Corner
Arturia have delivered way beyond my expectations with these new models. The depth, character and feeling is amazing.
Emre Ramazanoglu
( Engineer / Mixing / Noel Gallagher, Carly Rae Jepsen, Sia )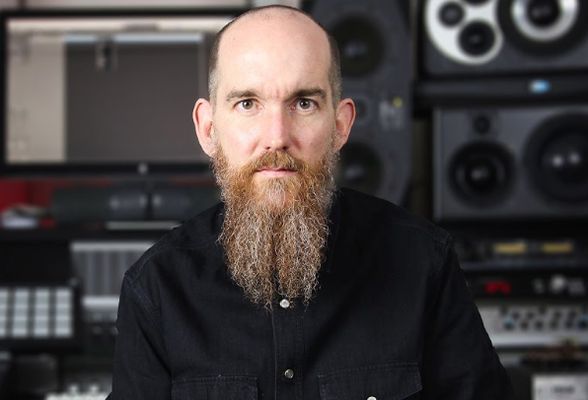 Artists Corner
While there are a plethora of vintage gear modeled in the digital realm, the onus tends to be on authenticity. To have that authenticity as well as some very forward-thinking options like the Arturia ones do is really the best the world of modern recording should have to offer. The flexibility that the new compressors from Arturia have with the stereo, dual mono, M/S and sidechain options as well as a global mix control give you so many tonal options that don't exist in the original units.
Billy Bush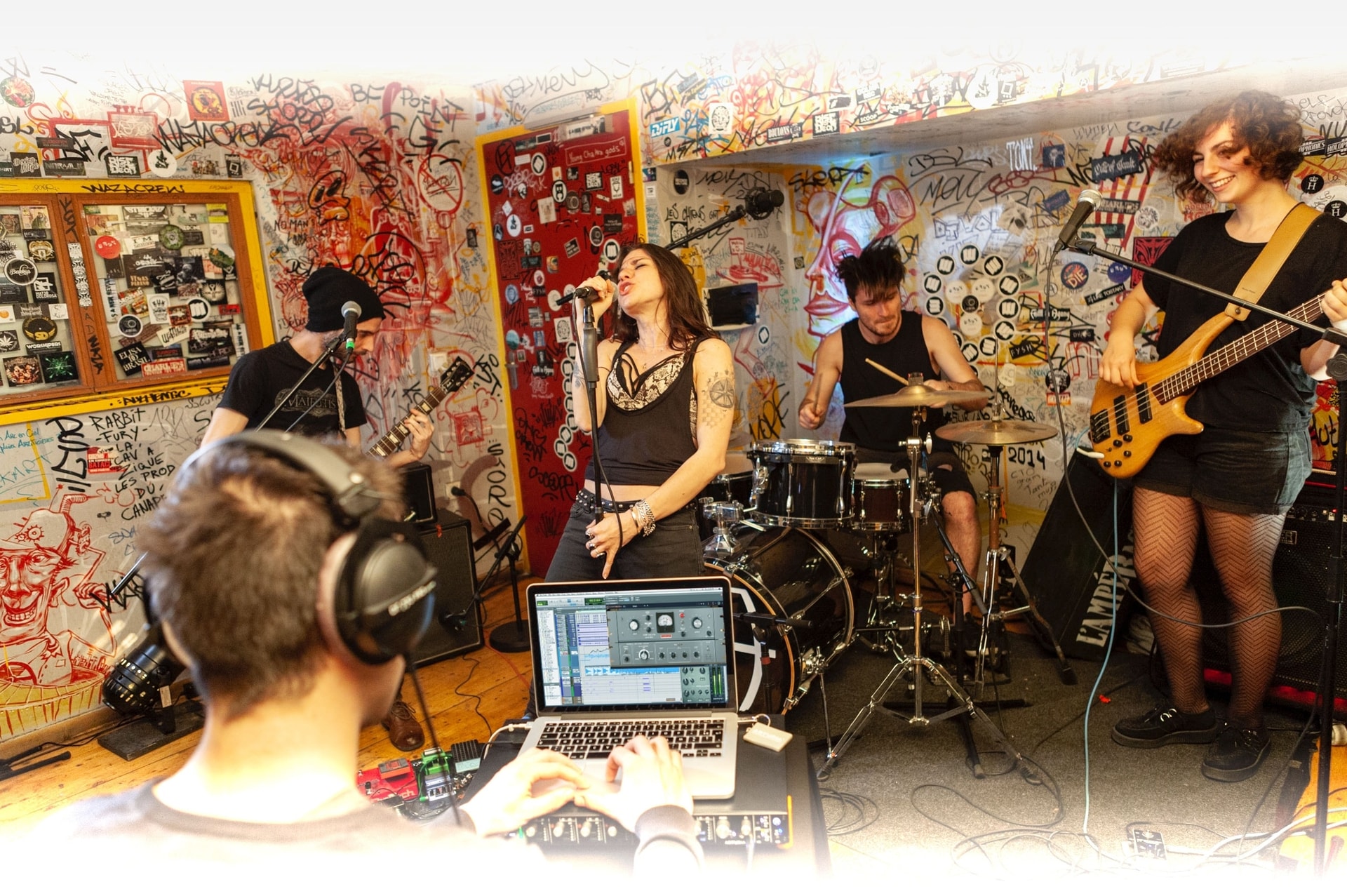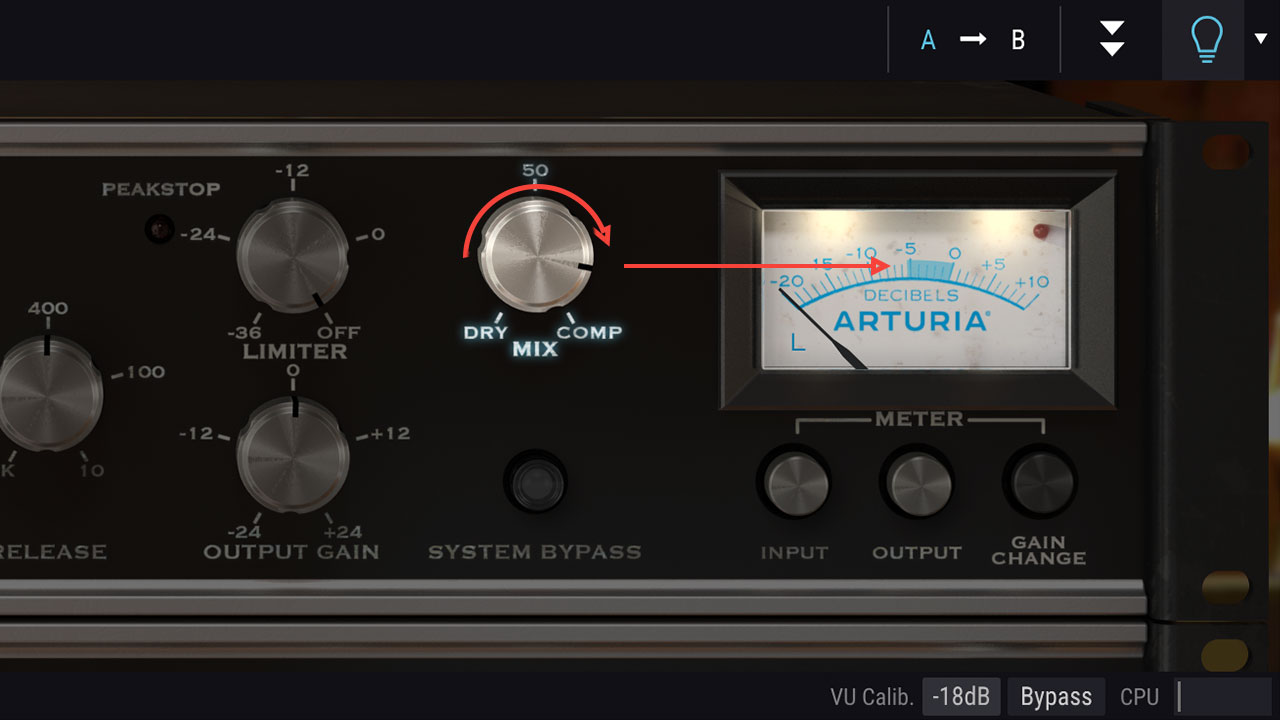 Tips & Tricks
No matter how powerful an effect is, if you don't know how to use the settings, you won't get the best out of it. Arturia to the rescue!
The presets found within each compressor give you on-screen tips. This lets you quickly understand which parameters to change to achieve the effect you want. Not only that, but we've also included some of the favorite settings from notable studio engineers that use this gear on a daily basis. With 3 Compressors You'll Actually Use, you not only get the sound, feel, and controls of the most dependable, iconic compressors ever, you also get a helping hand from experienced engineers.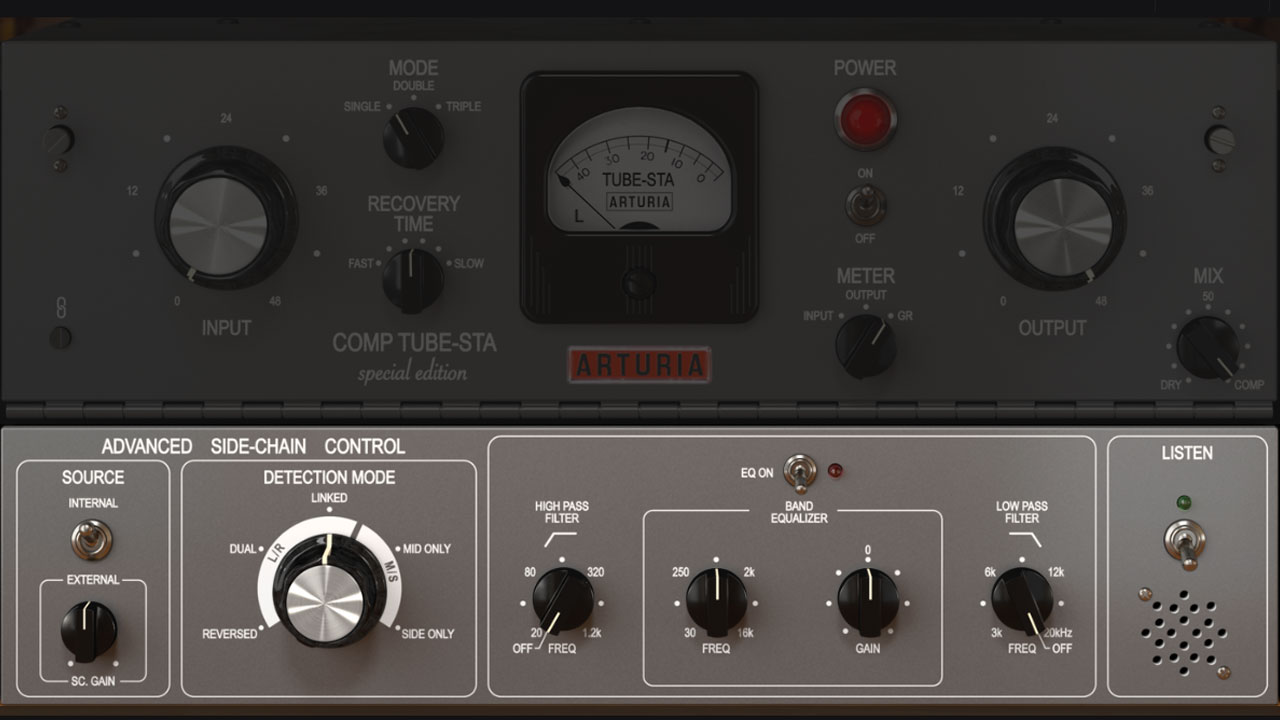 Modern Tweaks
As incredible as vintage gear often is, it has its limitations. Fortunately, as we are recreating this legendary hardware in the software domain, we can remove these limits, and expand on their potential.
The compressors in this awesome collection feature many contemporary touches that will really excite modern music makers: "look-ahead" processing to maximize snap, side-chaining for the ultimate pump, and mid-side processing for huge creative control.
Supercharge your DAW
However you use these plugins, you'll be safe in the knowledge that they are fully compatible with your setup. These plugins work with all major DAWs, are fully NKS-compatible, and are available for both Windows and MacOS. Explore, experiment, express yourself
FX doesn't just fulfil every production need and give you that authentic studio sound. It makes mixing, mastering, and creative sound design accessible and enjoyable for everyone - no technical knowledge required.
ASC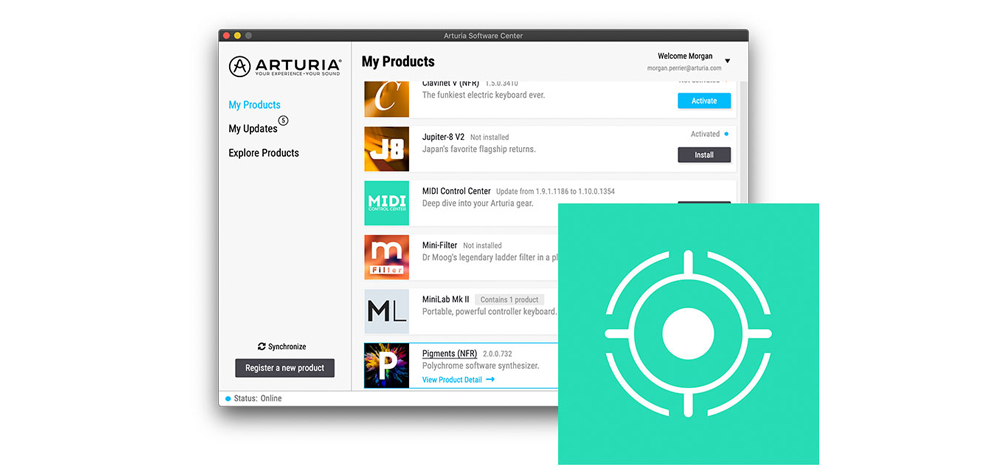 Arturia Software Center lets you download, organize, and update all of your Arturia software titles in one place, as well as manage all of your licenses across multiple devices. Keep it simple.
Learn More
Download the ASC
Resizable GUI
Whether you want the full visual immersion of our classic effects emulations, or to save precious screen real estate, the interfaces for all of your Arturia plugins can be resized to a scale that suits you.
Real-time control
Every parameter in every FX Collection plugin can be mapped to your favorite MIDI controller for instant, hands-on control of your mix. Sweep a filter, crank a preamp, or warp your modulation on the fly.

TAE® and Phi® Powered
Proprietary technology allows us to model these iconic instruments on a deeper level for new levels of immersive realism. TAE® offers unmatched analog emulation down to component-level detail, while Phi's state-of-the-art physical modeling brings material acoustic resonance into the virtual instrument world like never before. Next-level engineering means next-level sound.
Learn More
Platform specifications
: Win 8.1+ PC: 4 GB RAM; 2 GHz CPU.
1GB free hard disk space
OpenGL 2.0 compatible GPU
: 10.13+: 4 GB RAM; 2 GHz CPU.
1GB free hard disk space
OpenGL 2.0 compatible GPU
Required configuration
VST 2.4 (64-bit), VST 3 (64-bit), AAX (64 bits with PT 11), Audio Unit (64-bit), NKS* (64-bit DAWs only).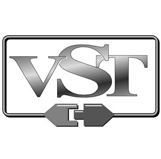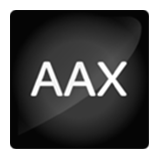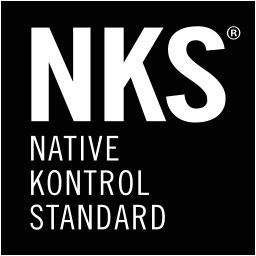 Protection
The software is protected by the Arturia Software Center. You can learn more about it here.
*NKS compatibility coming soon
All manufacturer and product names mentioned on this page are trademarks of their respective owners, which are in no way associated or affiliated with Arturia. The trademarks of other manufacturers are used solely to identify the products of those manufacturers whose features and sound were studied during the development. All names of equipment, inventors, and manufacturers have been included for illustrative and educational purposes only, and do not suggest any affiliation or endorsement by any equipment inventor or manufacturer.