Ever wanted to use one of the world's most famous synth filters in your DAW?
The classic filter from our lovingly recreated Mini V software instrument is now in a dedicated plugin. Now you can add the familiar filter tone to warm or smooth out your audio, or to add sweetness to a sensitive recording.
Not only that, but Filter MINI also includes a powerful modulation section which consists of an envelope follower, an LFO, and a step sequencer. A patch manager is also built-in, along with a set of presets to inspire your creativity.
An essential, expressive, and creative tool for any producer or performer.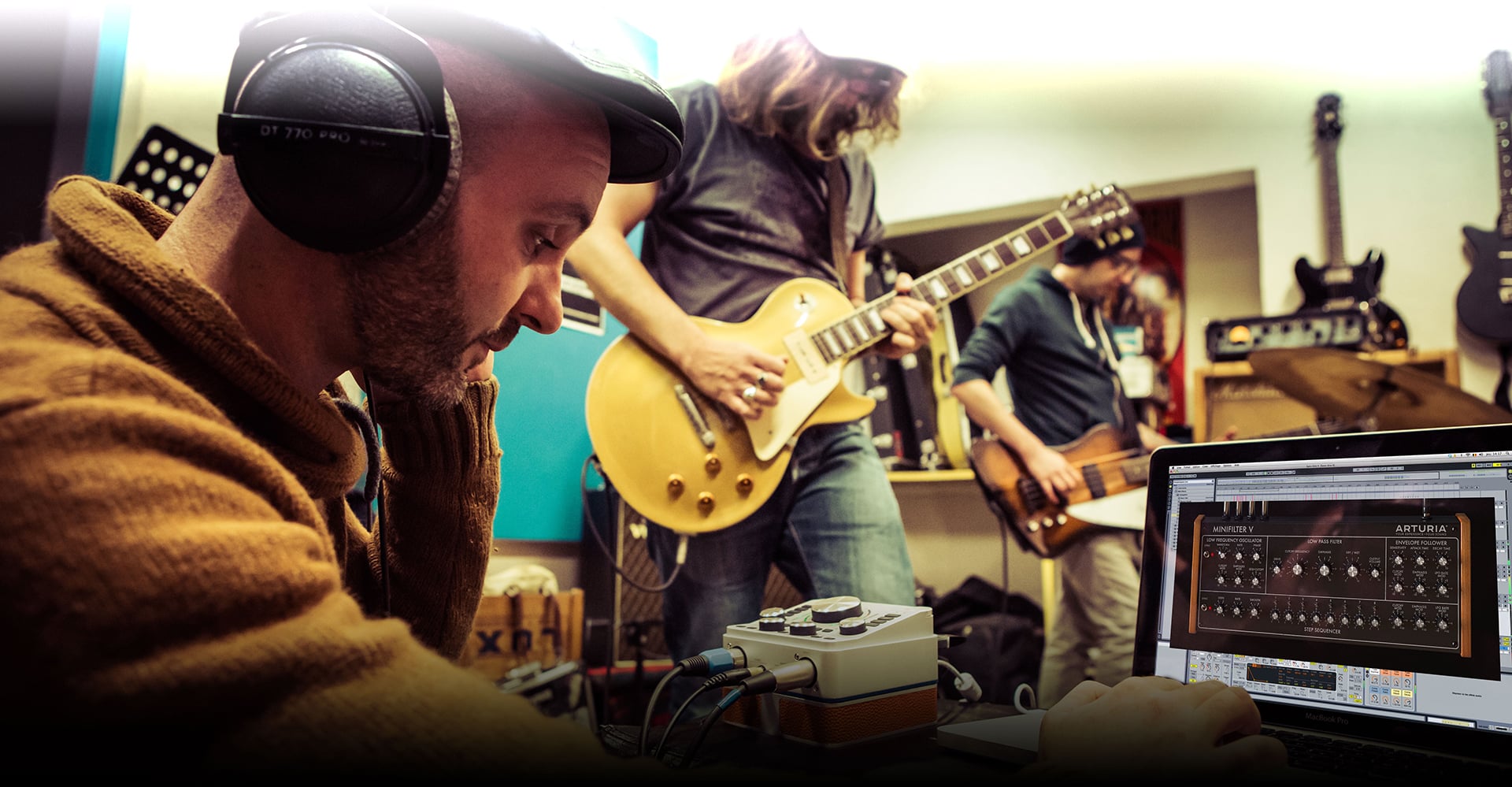 Straight from the legendary 70s monosynth
Filter MINI is the latest chapter in the story of Arturia's True Analog Emulation technology.
In 2003, we collaborated with Bob Moog to recreate the illustrious synthesizers he designed as software instruments, allowing a whole new generation of musicians, producers, and enthusiasts the chance to experience his unique method of synthesis. Fast-forward 15 years, and sadly the godfather of synthesis is no longer with us; but his legacy remains forever.
Through our collaborative effort and expertise, we were not only able to perfectly recreate his iconic 70s monosynth, but also isolate individual components. The 24dB per octave ladder filter has always been at the core of the Model D monosynth mythos, and we were intrigued as to how it would sound on other audio sources. So we applied the greatest care and used the latest technological advances to reproduce its warm and highly musical tone.
"But what does a filter actually do?"
For many music producers and electronic musicians, filters are an essential part of their sound and creative process. Put simply, filters cut or boost certain sound frequencies, letting you control the tonal 'shape' of audio.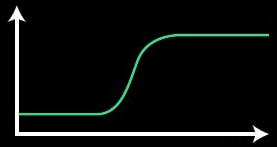 For example, if you had a vocal recording that you wanted to remove some low, bassy rumbles from, you could use a high-pass filter.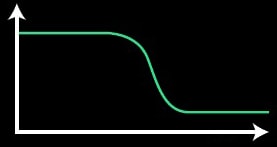 A low-pass filter could be used in the same way, but to remove unwanted high frequencies; maybe to tame particularly zingy cymbals or hi-hats in a drum recording.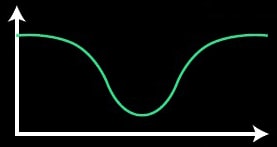 Notch filters can pinpoint certain frequencies and either boost or cut them; one great use for these is to find and remove clothy, unwanted mid-range resonance from recordings of acoustic instruments.
Originally developed to remove broadcast noise and make the most of radio bandwidth, nowadays filters are an essential creative tool for music professionals.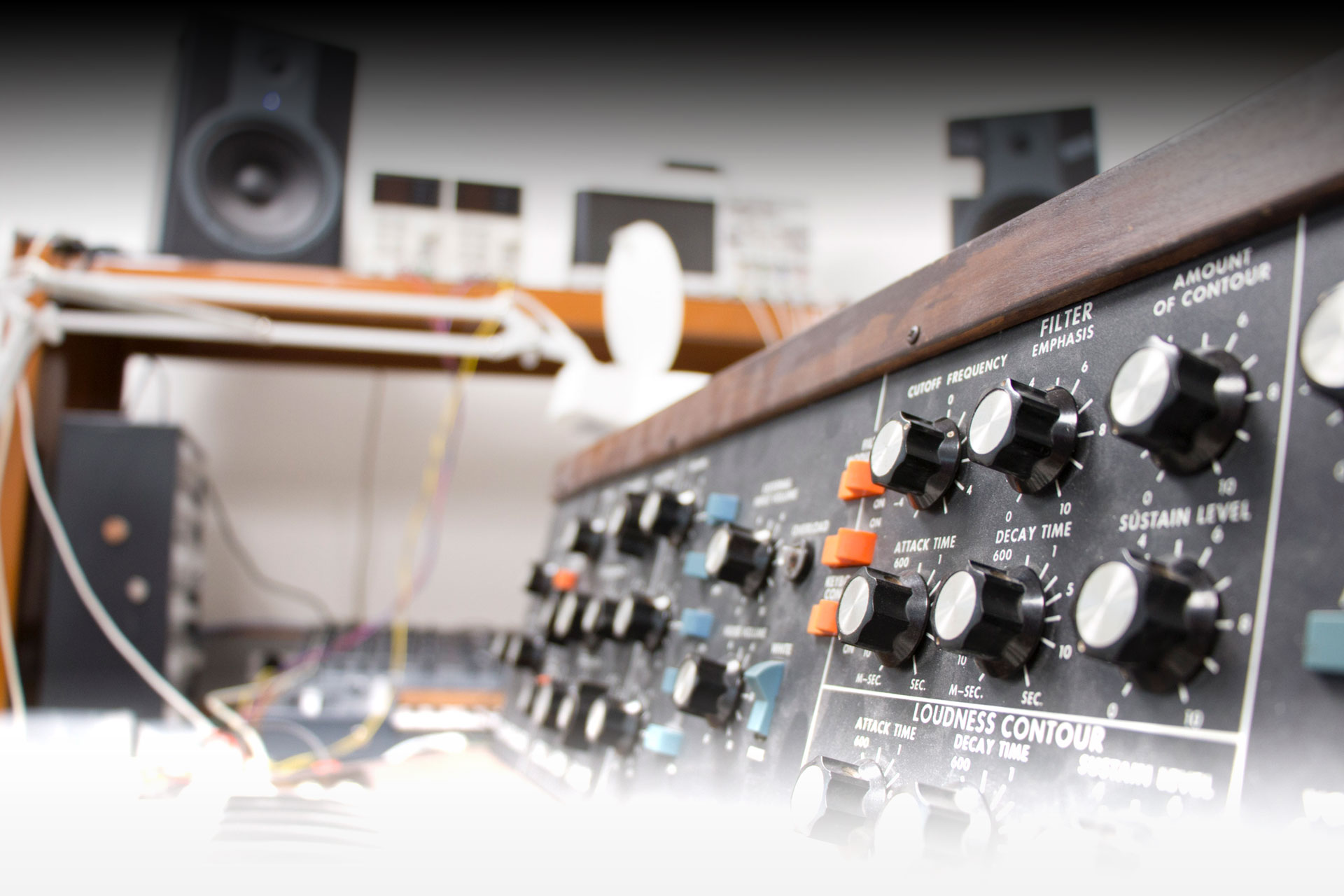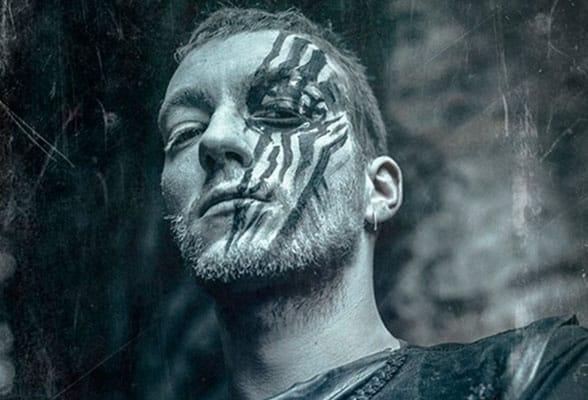 Artists Corner
Holy smokes.... this thing is on fire. Who ever knows all the amazing secret weapons the Moog Filers hold, well imagine the legendary "Ladder" filter combined with Multimode Filter, then you know what am talking about... And did I forget to mention that this massive filter is just under €50?
Gojko Marić
( Welicoruss )
Hear it, and be inspired
We created Filter MINI out of a passion for vintage audio gear and a love for experimenting with new musical possibilities.
We adore Filter MINI, but don't take our word for it. Listen to these demos, and hear the awesome potential for yourself:
A 6 step sequence and a very fast LFO, completely transforming this techno mix into a weird FM-like sequence.
click on FX to hear the effect!
Classic pumping effect that really transforms these lush EDM chords. Perfect for adding a sidechained kick and starting a dance track.
click on FX to hear the effect!
Simple step sequencer applied to the cutoff frequency, adding movement to two otherwise static sounds.
click on FX to hear the effect!
Lovely distortion effect created by cranking up the drive knob. It definitely adds some crunch and character to this dub guitar and drum loop.
click on FX to hear the effect!
We used the most advanced analog modelling technology to bring you a faithful reproduction of one of the most famous synth filters of all time. We updated it with cool, contemporary features. What you do with this inspiring new studio plugin is up to you. Filter MINI also features dozens of presets created by our award-winning in-house sound designers, letting you get some instant inspiration, and giving you a creative springboard to making your own personalized patches.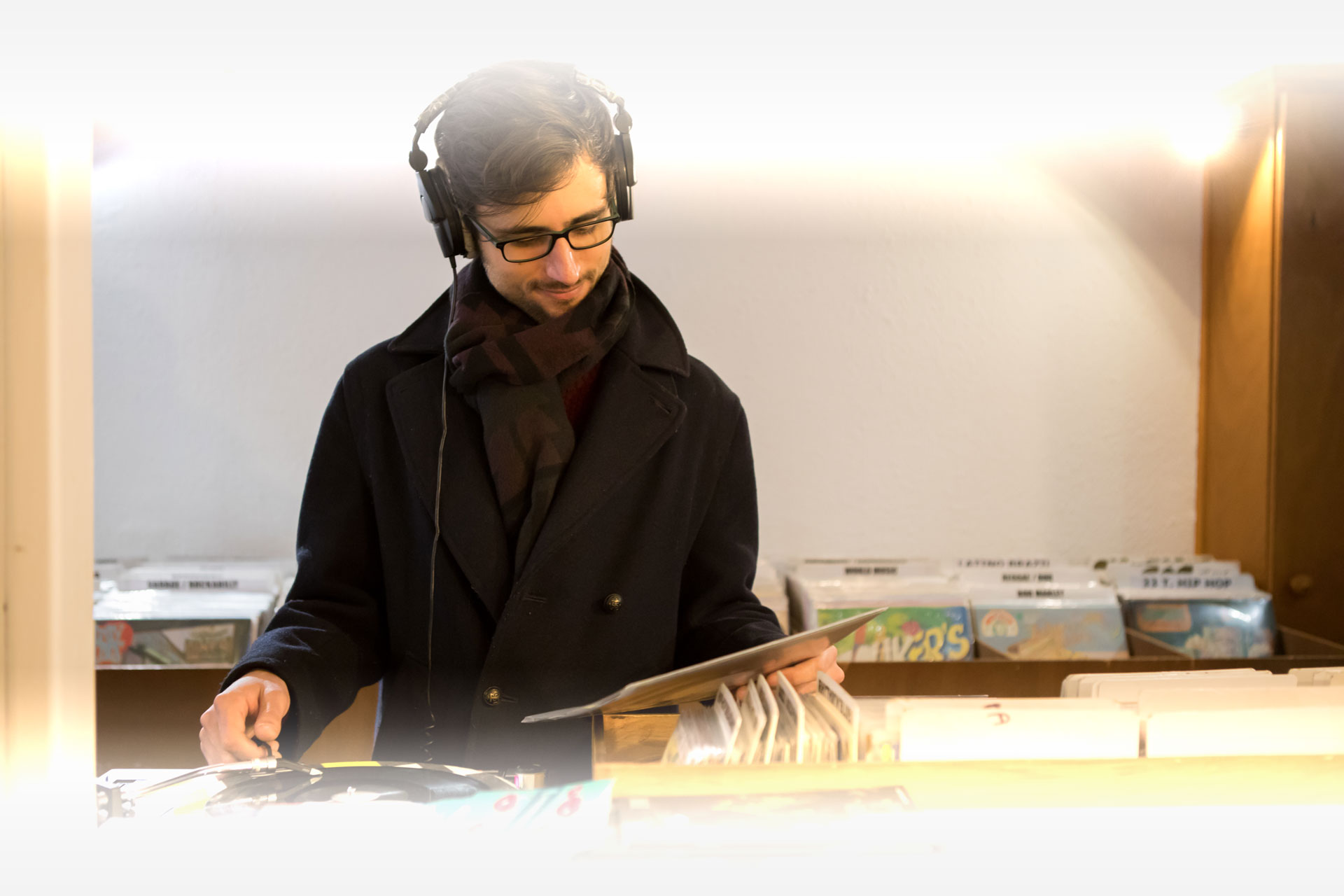 One legendary filter, one FX plug-in
Whether you're a singer, a guitarist, a DJ, a producer, Filter MINI will spice up your music.
Emphasize the warmth of your voice, shape the tone of electric guitars, add filter sequences to your drums, transform you whole mix. While we're sure you'll love using a perfectly realized analog ladder filter on any sound source, we've also added some contemporary features to give Filter MINI the edge when it comes to creative audio processing.
From the sample & hold to the sequencer, Filter MINI is a true sound designer's dream for mixing, sound creation, and experimentation. Let's take a look at the key components of this awesome plugin:
Low Frequency Oscillator
Beyond animating the Cutoff Frequency and Emphasis by the application of a periodic variation that can take different waveforms and synchronized or not with your DAW's clock, the Filter MINI LFO also offers a Sample and Hold mode. This one takes a random value and freezes it for a given time according to the Rate setting to generate a rhythmic effect.
Low Pass Filter
It gives you access to the most central parameters of the filter such as the Cutoff Frequency above which the high frequencies will be progressively cut, the Emphasis aka resonance that boost the frequencies around the cutoff frequency. In addition, the Drive parameter will raise the gain of the filter up to add distortion to the signal.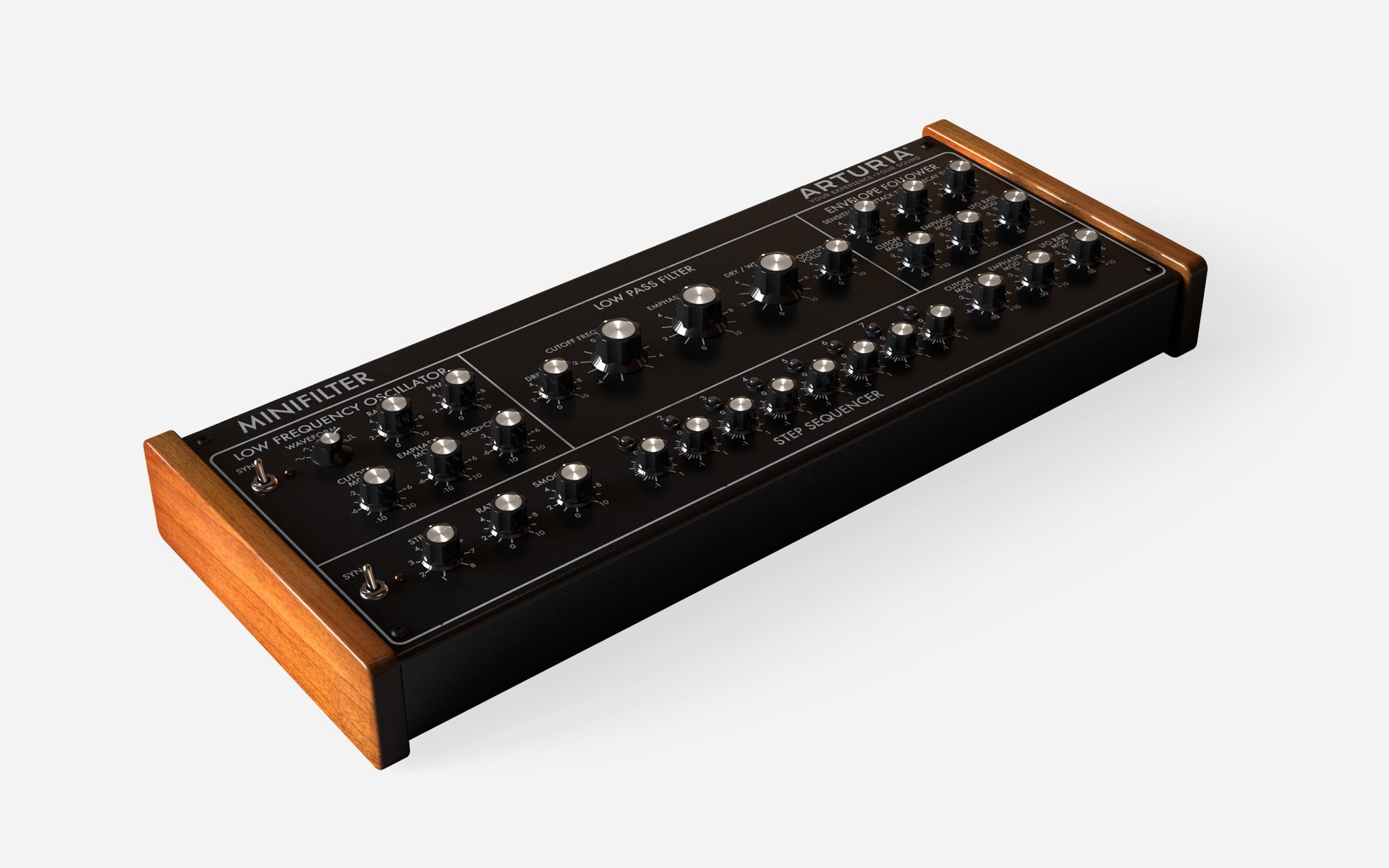 Step Sequencer
This highly creative modulator lets you accurately set a value up to 8 steps that can control the Cutoff Frequency, the Emphasis and the Rate of the LFO. You will be able to use it in sync with your DAW and to soften the transition from a step to another to radically extend your creative horizon.
Envelope Follower
It allows the Cutoff Frequency, the Emphasis and the LFO Rate to be modified based on the envelope of the sound source. The sensitivity controls the vertical follow-up while the attack and decay can be used to smooth the follow-up on the time axis. The Filter MINI Envelope Follower can thus be used for affecting the sound at an audio rate or inversely more subtly to follow broader volume variations.
Load up your DAW
with plugins you'll actually use
Declutter your plugin library, speed up your selection process, and improve your workflow. Our selection of superb plugins bring you the sound-shaping power of history's finest music gear into your digital studio, letting you enjoy half a century of inspirational analog effects in a modern, digital, creative environment.
Our software plugins also have outstanding compatibility, and are available in VST, AU, and AAX formats so no matter your DAW of choice, you'll be able to enjoy awesome Arturia sound-shaping. Main Features
Virtual recreation of a 24dB/oct Low Pass Ladder filter:

Drive parameter
Cutoff Frequency and Emphasis
Dry/Wet setting
Output volume setting

Low Frequency Oscillator

Can be synchronized with DAW's clock
4 waveforms + Sample and Hold mode
Phase parameter
Can modulate the Cutoff, Emphasis and Cutoff modulation amount of the Sequencer

Step Sequencer

Can be synchronized with DAW's clock
Up to 8 steps
Smooth parameter
Can modulate the Cutoff, Emphasis and the LFO rate

Envelope follower

Sensitivity parameter (vertical sensitivity)
Attack and Decay time parameters
Can modulate the Cutoff, Emphasis and the LFO rate

30 presets from top sound designers
State-of-the-art TAE® analog modeling
Platform specifications
: Win 8.1+ PC: 4 GB RAM; 2 GHz CPU.
1GB free hard disk space
OpenGL 2.0 compatible GPU
: 10.13+: 4 GB RAM; 2 GHz CPU.
1GB free hard disk space
OpenGL 2.0 compatible GPU
Required configuration
VST 2.4 (64-bit), VST 3 (64-bit), AAX (64 bits with PT 11), Audio Unit (64-bit), NKS* (64-bit DAWs only).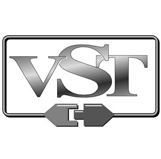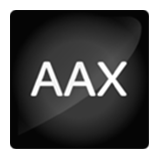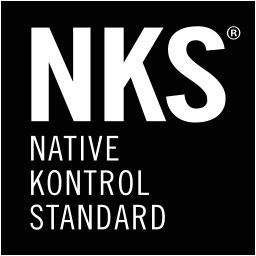 Protection
The software is protected by the Arturia Software Center. You can learn more about it here.
All manufacturer and product names mentioned on this page are trademarks of their respective owners, which are in no way associated or affiliated with Arturia. The trademarks of other manufacturers are used solely to identify the products of those manufacturers whose features and sound were studied during the development. All names of equipment, inventors, and manufacturers have been included for illustrative and educational purposes only, and do not suggest any affiliation or endorsement by any equipment inventor or manufacturer.