Your go-to choice for creative filters
If you're looking to spice up your tracks, add a bit of excitement to your audio, or just get a bit of tone control, the choice of plugins can sometimes be a bit overwhelming. There are hundreds, if not thousands of plugins out there, but which one will be right for your music?
As a company full of musicians, we're faced with this choice almost every day. Wouldn't it be fantastic to be able to narrow our selection down to just a few titles? Titles that we knew were feature-packed, sounded awesome, and could be relied on. Titles that not only offered exciting modern features, but also gave us access to the sound of timeless analog tone controls. Titles that encouraged your creativity, instead of holding it back.
This is why we created 3 Filters You'll Actually Use. Our heritage of accurately emulating vintage synths and bringing them back to life as software gave us the perfect starting point. To make our award-winning software instruments, we analyzed and recreated every aspect of some of the most legendary synths ever created, including their coveted analog filters.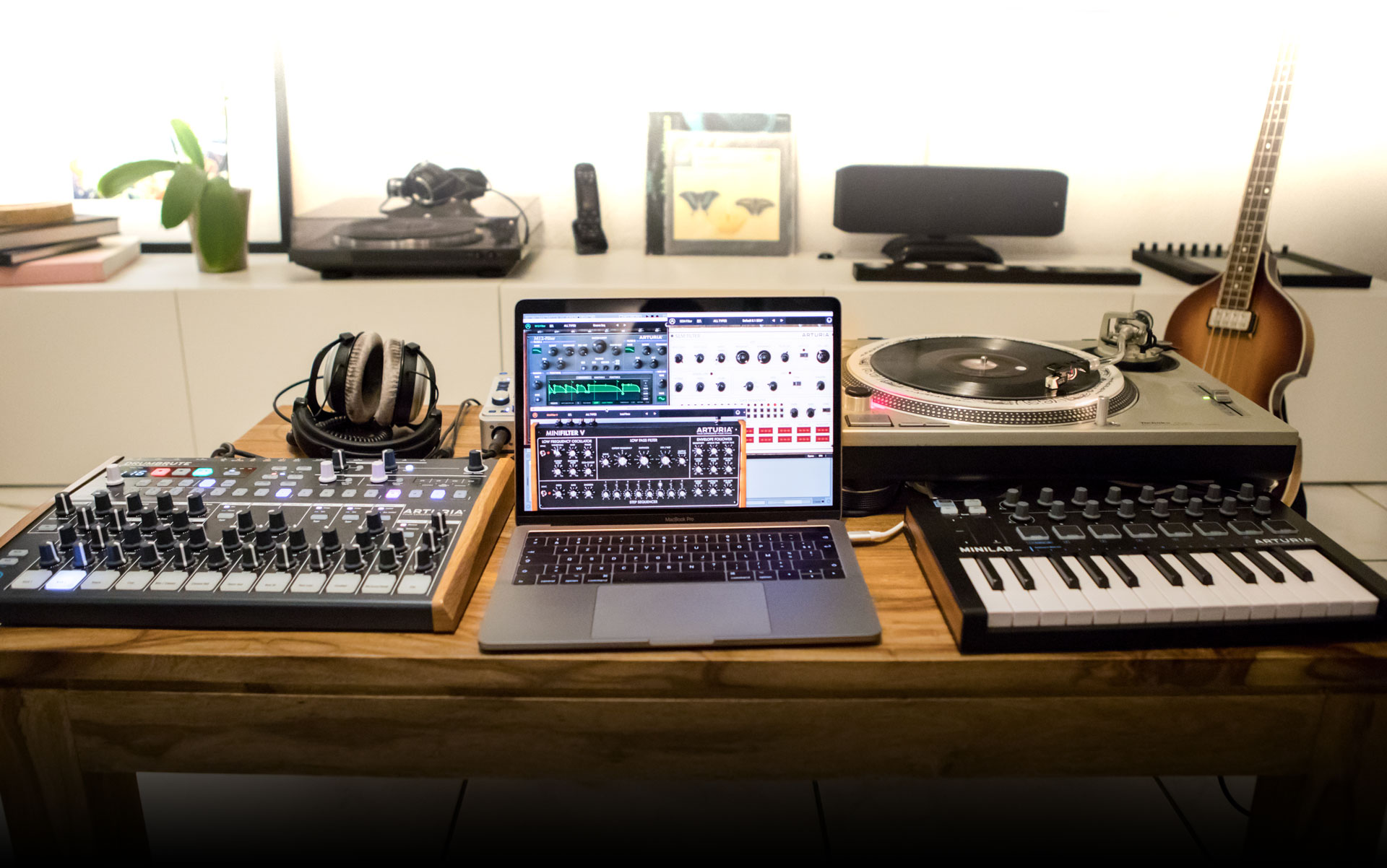 Meet the filter dream team
Filter MINI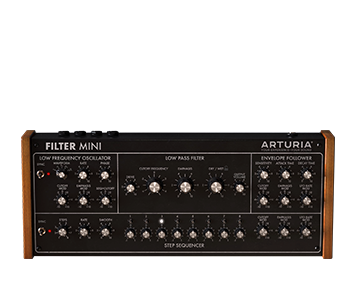 Dr Moog's iconic, smooth ladder filter, accurately recreated and updated with modern features.
See more info on Filter MINI
Filter SEM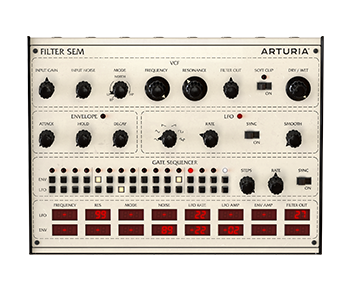 Simple, great-sounding state-variable filter with mode blending, analog soft-clipping and mod matrix.
See more info on Filter SEM
Filter M12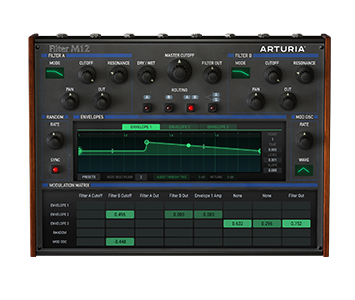 The master of complexity and depth, Tom Oberheim's legendary 80s filter on steroids.
See more info on Filter M12
Straight from the glorious days of the analog synth, the tone-controlling power of these 3 filters were immortalized in the Matrix-12, Bob Moog's synth, and SEM.
Rocketing forward through time, the inimitable sound of these filters is now available as a standalone plugin, ready to change the way you create and mix music, and to become your go-to choice when you're looking for ways to creatively control the frequency content of your audio.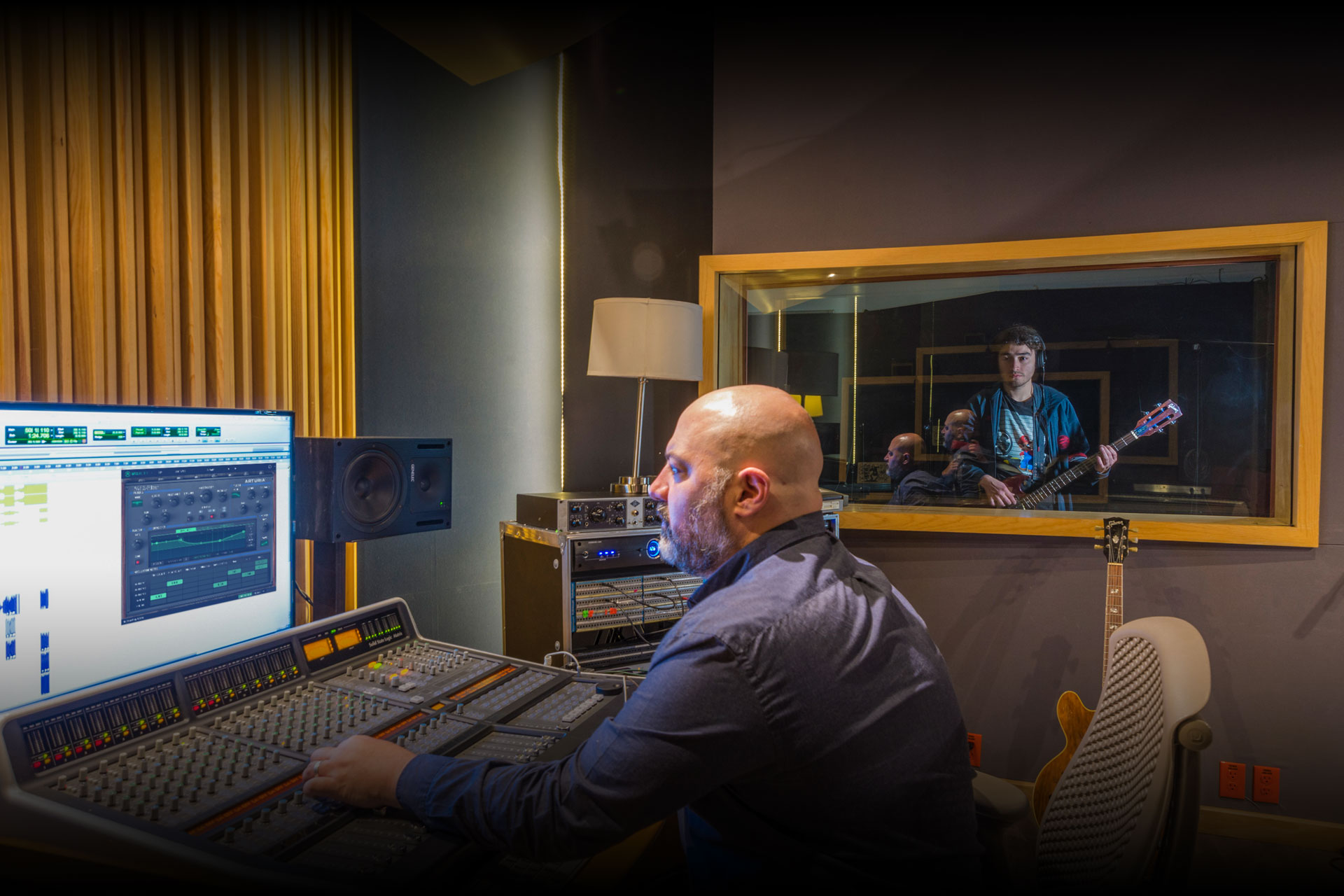 What can these filters do?"
"My software instruments already have filters, why would I need a filter plugin?"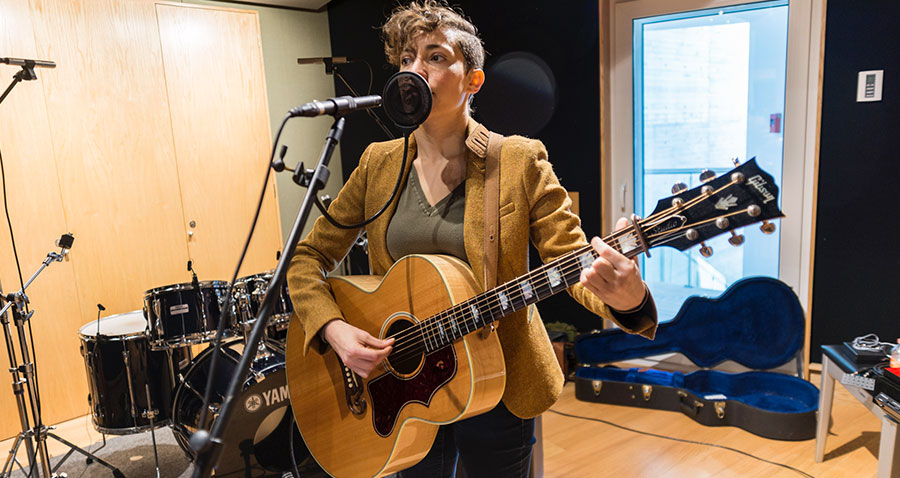 It's an exciting feeling to shape the sound of electric guitars, drums, vocals, brass instruments, and samples using the lush analog sound of famous synth filters. With this plugin bundle, it's easy to create atmospheric drops by low-pass filtering the high-end out. Or why not by cutting the bass with a high-pass filter, creating a bit of tension and expectation before a chorus, for example?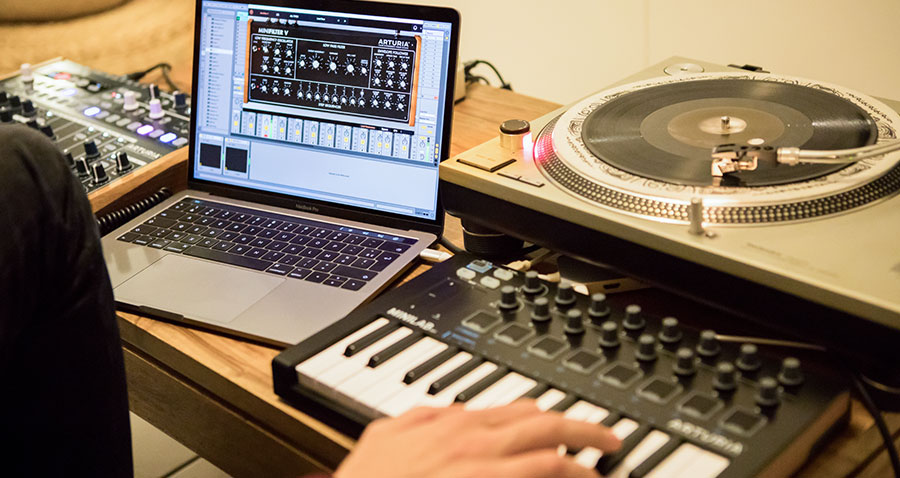 The fun doesn't stop there. Beyond simply using the filters as they were originally designed, you can also use one of the many added features to step things up. Start experimenting with envelope programing, push your input gain and saturate your signal with analog drive, or add a bit of randomness to your sequences. You can also map your controller keyboard to any of the 3 Filter's MIDI CC parameters, letting you adjust and perform using any of the filters on the fly. This is great for use in a live setting, giving you instant, hands-on control.
Each plugin also contains dozens of presets for you to explore, and use as the basis of your own, personalized sound.
Press Clipping
"Kudos to Arturia for the inclusion of a mid-side mode on all three preamps – it's a great utility to have at the ready for broadening a stereo source, and Arturia's implementation of M/S (plus the inclusion of phase inversion on each model) makes you want to experiment with – and yes, actually USE – these plug-ins. And I guess that's why the naming convention is so spot on for these two bundles – the focus on high ergonomics and function paired with low fuss and CPU impact makes for happy music makers. I will use the hell out of these."
Tape Op
"Anyone working with electronic music will appreciate their ability to create filter patterns - pulsing and rhythmic sweeps and even ducking effects - and left static they are a great way to shape any sound, even in more conventional styles of production. See if, like me, you agree these really are filters that you will actually use."
AskAudio
"When you take into account the advanced mod matrix and the fact that the filters can be routed four different ways, the amount of sound design potential available here is undoubtedly impressive."
Resident Advisor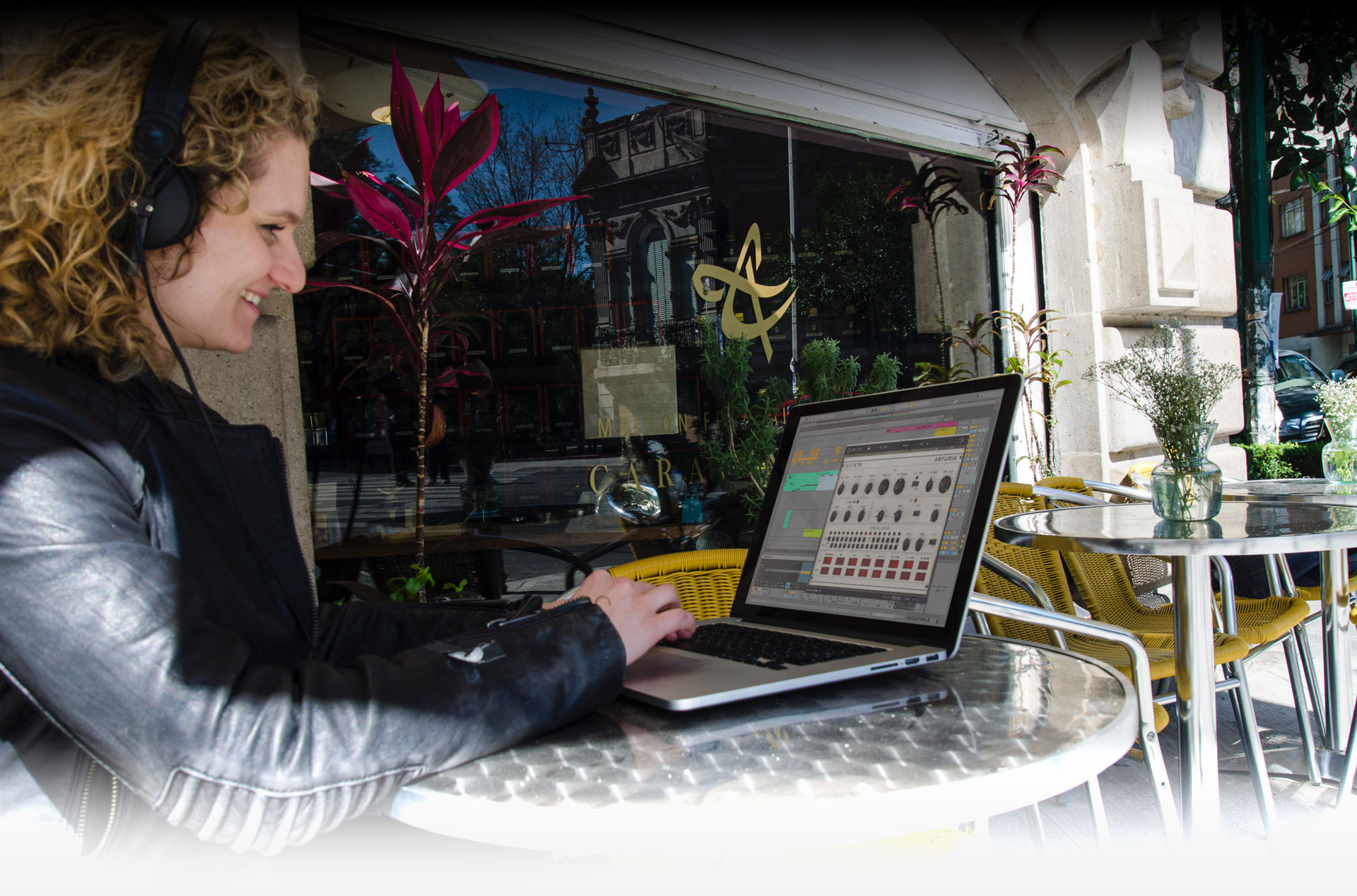 Iconic synth sound-shaping on any audio source
Beautifully recreated vintage effects don't come easy.
Using our exclusive TAE modelling technology, we are able to map out the sound and behaviour of electronic instruments, right down to the level of individual components, to create accurate software emulations of these groundbreaking synths and keyboards. As our modelling methods examine the core components, we found that we were also able to isolate certain features. The thought of using Dr Moog's famous ladder filter, or one of Tom Oberheim's multi-mode marvels on any audio source in our DAW excited us. We thought it would excite you, too.
With these powerful filter effects, we not only give you access to these classic modules, we have also fleshed each plugin with creativity-focused bonus features that take them all to another level. From M12-Filter's modulation matrix and programmable envelopes to Mini-Filter's sequencer, we know that you're going to love exploring and experimenting with these filters to enhance your music.
Each plugin combining classic tone control with exciting modern functionality, so that whenever you need a filter in your productions, Arturia has you covered.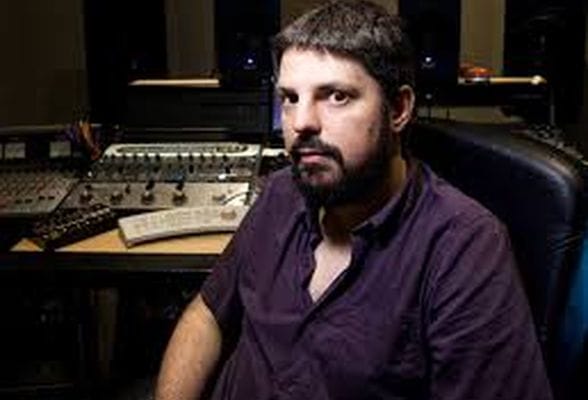 Artists Corner
The plugins are different, very good by themselves, and flexible
Tommaso Colliva
( Producer )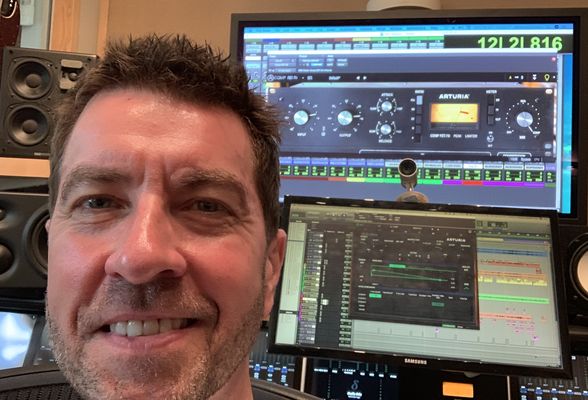 Artists Corner
What? This is just ridiculous. So many easily manipulated controls that make a real difference to the sound. And the presets are amazing. Try 'Ratchet Club', as it is a time dependent filter, that creates musically rhythmic aspects to the sound you are applying it to. You can then adjust the settings to suit your part. Unbelievable.
Steven A Williams
( Producer/Engineer - The Chapel Studios London )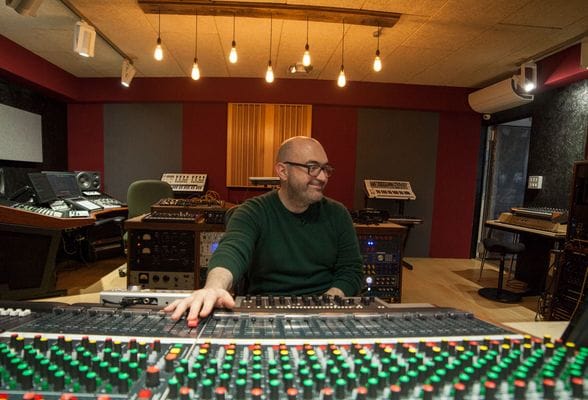 Artists Corner
Damn these filters and preamps are insane! So thick and syrupy. What am I supposed to do with all my precious hardware? Uh?
Paul Godfrey
( Morcheeba )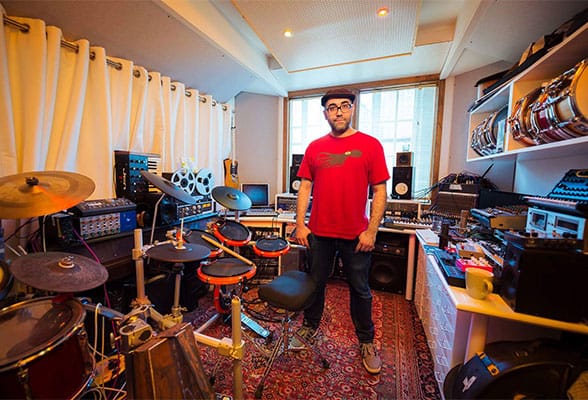 Artists Corner
Arturia continue to showcase their ability to make incredible software with their three new filter plugins. Growl, fire, depth and haunting tone. Big BIG love to you guys for dropping these monster tone tools
Emre Ramazanoglu
( Engineer / Mixing / Noel Gallagher, Carly Rae Jepsen, Sia )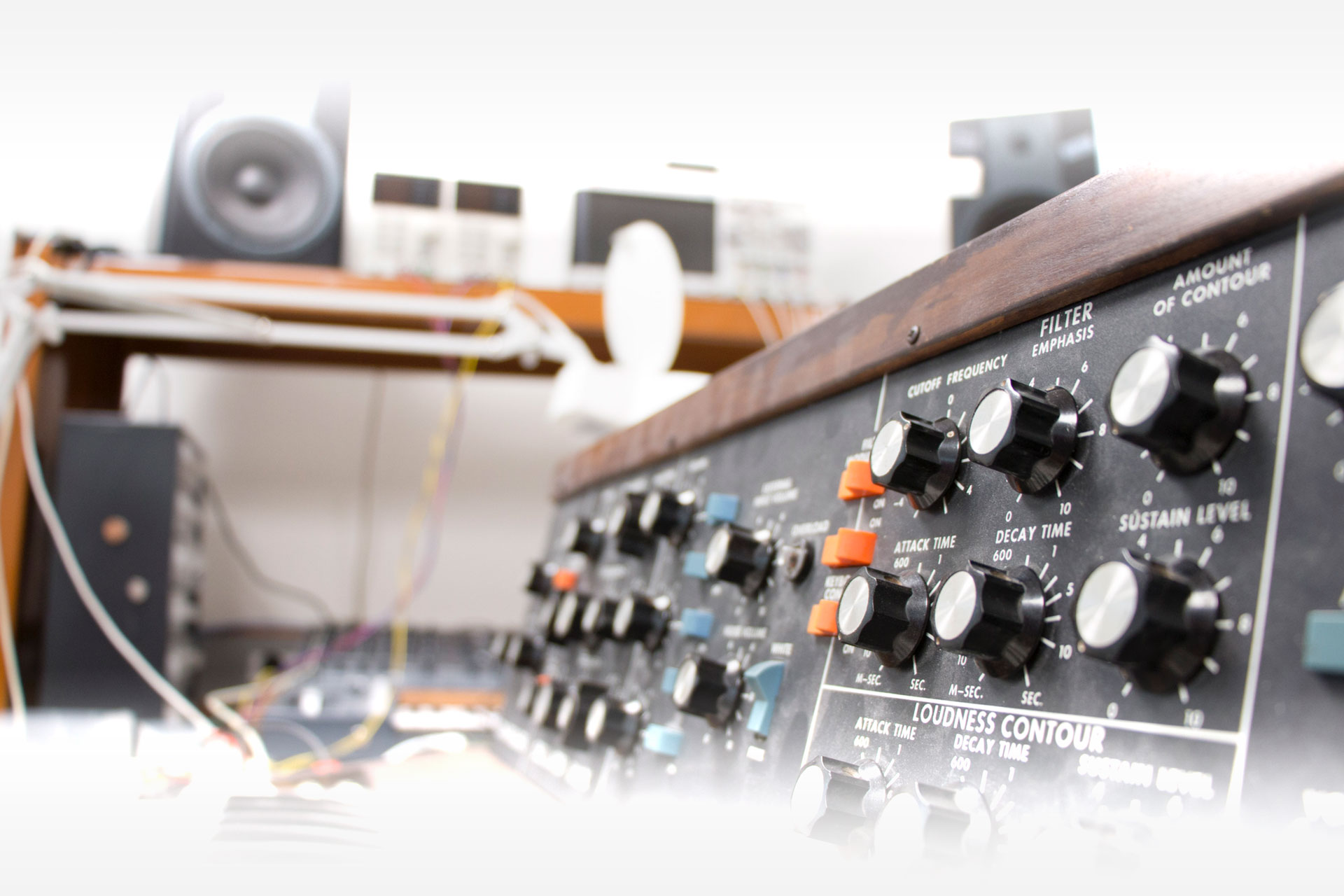 Pushing the envelope
From simple tone control to random syncopated sonic carnage, the humble filter can have a dramatic effect on any sound source. To give you an idea of what's possible with the plugins in 3 Filters You'll Actually Use, here are a few demos to sink your teeth into.
Filter SEM Demos
Modulation of both the cutoff frequency and the noise level, creating a hi-hat track on top of some heavy cutoff modulation.
click on FX to hear the effect!
Mangling the original source, LFO modulating the Filter Out at audio rate and a set of various modulations.
click on FX to hear the effect!
Rising lowpass cutoff automation over 4 bars. Useful for any application!
click on FX to hear the effect!
You can have a lot of fun with this powerful tempo-synced LFO controlled preset. Hear it add a whole lot of movement and life to this electronic extract.
click on FX to hear the effect!
Filter M12 Demos
This preset responds to the incoming audio signal and adds a satisfying "zap" to the transients.
click on FX to hear the effect!
Resonant filtering on a guitar riff, emulating a wah effect. The audio signal triggers an envelope controlling both the filter cutoff and rate of the modulation.
click on FX to hear the effect!
Combined functions with the same shape but out of phase creates a nice gated rhythmic effect on this synth pad.
click on FX to hear the effect!
This preset will generate a Kick Drum/Tom and some Tops/HiHats from whatever youll feed to it. The spectral balance of the source will define the outcome.
click on FX to hear the effect!
Filter MINI Demos
A 6 step sequence and a very fast LFO, completely transforming this techno mix into a weird FM-like sequence.
click on FX to hear the effect!
Classic pumping effect that really transforms these lush EDM chords. Perfect for adding a sidechained kick and starting a dance track.
click on FX to hear the effect!
Lovely distortion effect created by cranking up the drive knob. It definitely adds some crunch and character to this dub guitar and drum loop.
click on FX to hear the effect!
Simple step sequencer applied to the cutoff frequency, adding movement to two otherwise static sounds.
click on FX to hear the effect!
Supercharge your DAW
However you use these plugins, you'll be safe in the knowledge that they are fully compatible with your setup. These plugins work with all major DAWs, are fully NKS-compatible, and are available for both Windows and MacOS. Explore, experiment, express yourself
FX doesn't just fulfil every production need and give you that authentic studio sound. It makes mixing, mastering, and creative sound design accessible and enjoyable for everyone - no technical knowledge required.
ASC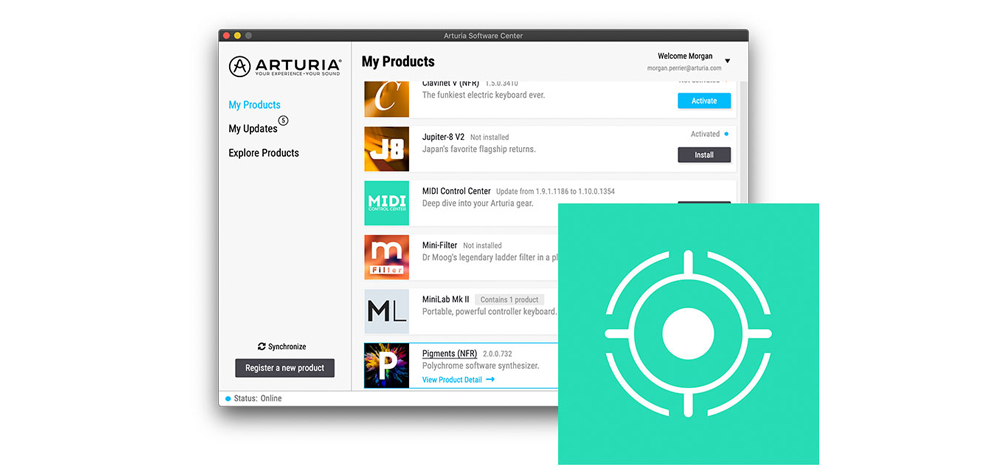 Arturia Software Center lets you download, organize, and update all of your Arturia software titles in one place, as well as manage all of your licenses across multiple devices. Keep it simple.
Learn More
Download the ASC
Resizable GUI
Whether you want the full visual immersion of our classic effects emulations, or to save precious screen real estate, the interfaces for all of your Arturia plugins can be resized to a scale that suits you.
Real-time control
Every parameter in every FX Collection plugin can be mapped to your favorite MIDI controller for instant, hands-on control of your mix. Sweep a filter, crank a preamp, or warp your modulation on the fly.

TAE® and Phi® Powered
Proprietary technology allows us to model these iconic instruments on a deeper level for new levels of immersive realism. TAE® offers unmatched analog emulation down to component-level detail, while Phi's state-of-the-art physical modeling brings material acoustic resonance into the virtual instrument world like never before. Next-level engineering means next-level sound.
Learn More
Platform specifications
: Win 8.1+ PC: 4 GB RAM; 2 GHz CPU.
1GB free hard disk space
OpenGL 2.0 compatible GPU
: 10.13+: 4 GB RAM; 2 GHz CPU.
1GB free hard disk space
OpenGL 2.0 compatible GPU
Required configuration
VST 2.4 (64-bit), VST 3 (64-bit), AAX (64 bits with PT 11), Audio Unit (64-bit), NKS* (64-bit DAWs only).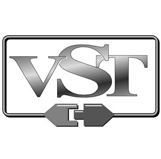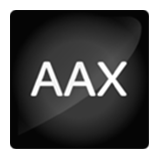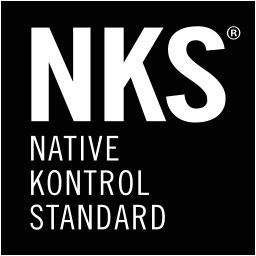 Protection
The software is protected by the Arturia Software Center. You can learn more about it here.
All manufacturer and product names mentioned on this page are trademarks of their respective owners, which are in no way associated or affiliated with Arturia. The trademarks of other manufacturers are used solely to identify the products of those manufacturers whose features and sound were studied during the development. All names of equipment, inventors, and manufacturers have been included for illustrative and educational purposes only, and do not suggest any affiliation or endorsement by any equipment inventor or manufacturer.