Your secret sonic weapon
Imagine a single effect that can be used on individual tracks, from snare to synth; on your bus channels for beautiful dynamics; on your stereo master for that instant polish you've been looking for.
Imagine being able to incorporate the priceless outboard gear and advanced parallel mixing techniques favored by industry professionals for decades, straight into your DAW.
From delicate tweaks to bold cranks, Bus FORCE is built to ignite the energy of your mix, with ultra-powerful parallel processing that's a breeze to operate. Before you use any other plugin, use this one - whatever music you're making.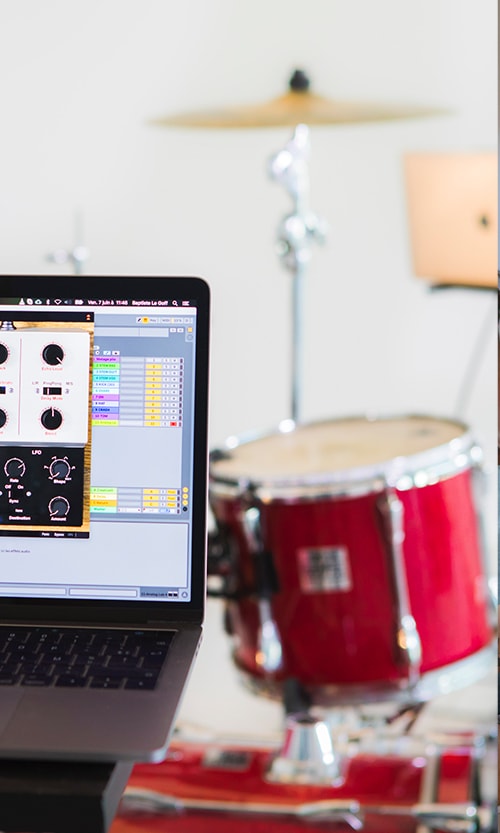 Make drums smack
From perfectly-compressed snare impacts to trashy overhead saturation, using Bus FORCE on your drum bus will ensure that your rhythm section slams.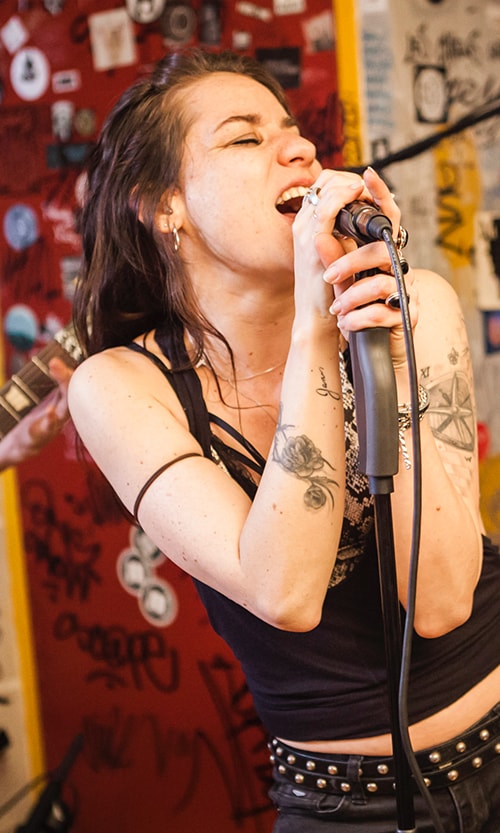 Make vocals sing
Bring out the harmonic richness, vowel depth, and emotional energy of a vocal performance with Bus FORCE's multiple-module stereo workflow.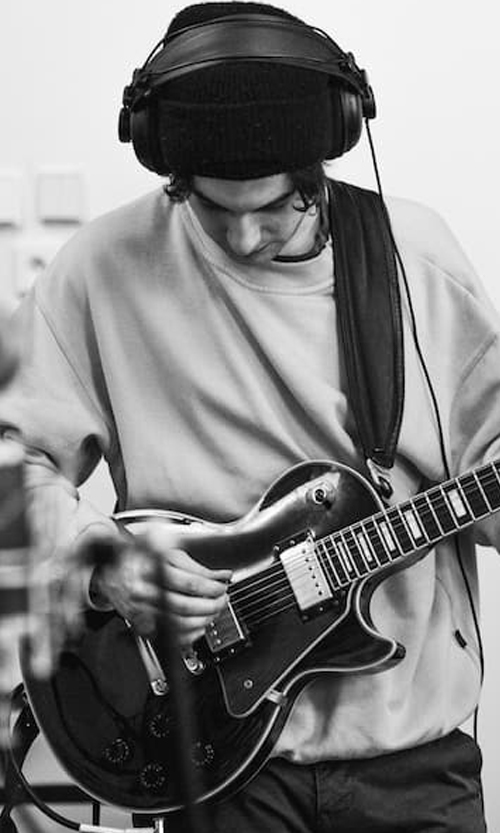 Make guitars pop
Whether it's funk popping lines, crushing power chord stacks, or the resonant chime of a jumbo acoustic, Bus FORCE will bring it to life in a few clicks.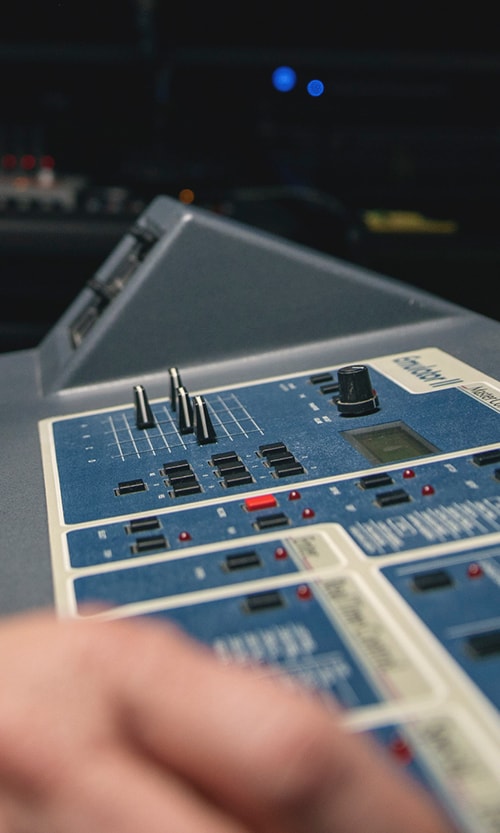 Make synths glow
Say no to background pads and lacklustre monosynth leads; run your synth tracks through Bus FORCE for perfect stereo fatness, richness, and color.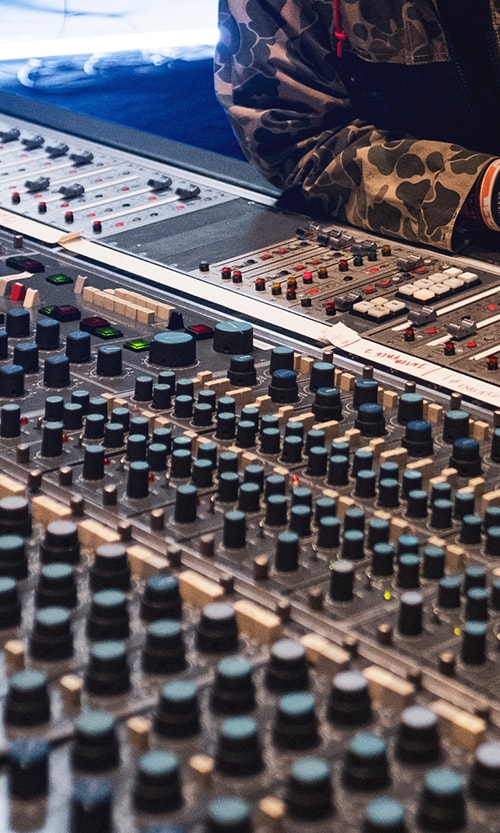 Make sidechains pump
Get the components of your mix talking to each other and get those dynamics pulsing to your beat for impactful drops and anthemic choruses.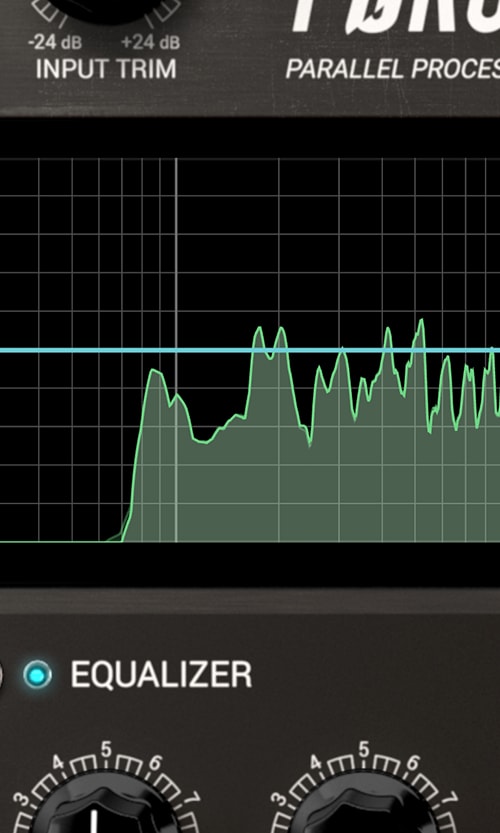 Make your master bus shine
Give your whole project a subtle dose of shiny EQ and compression, or slam it with crispy stereo saturation - a one-stop shop for the perfect final mix.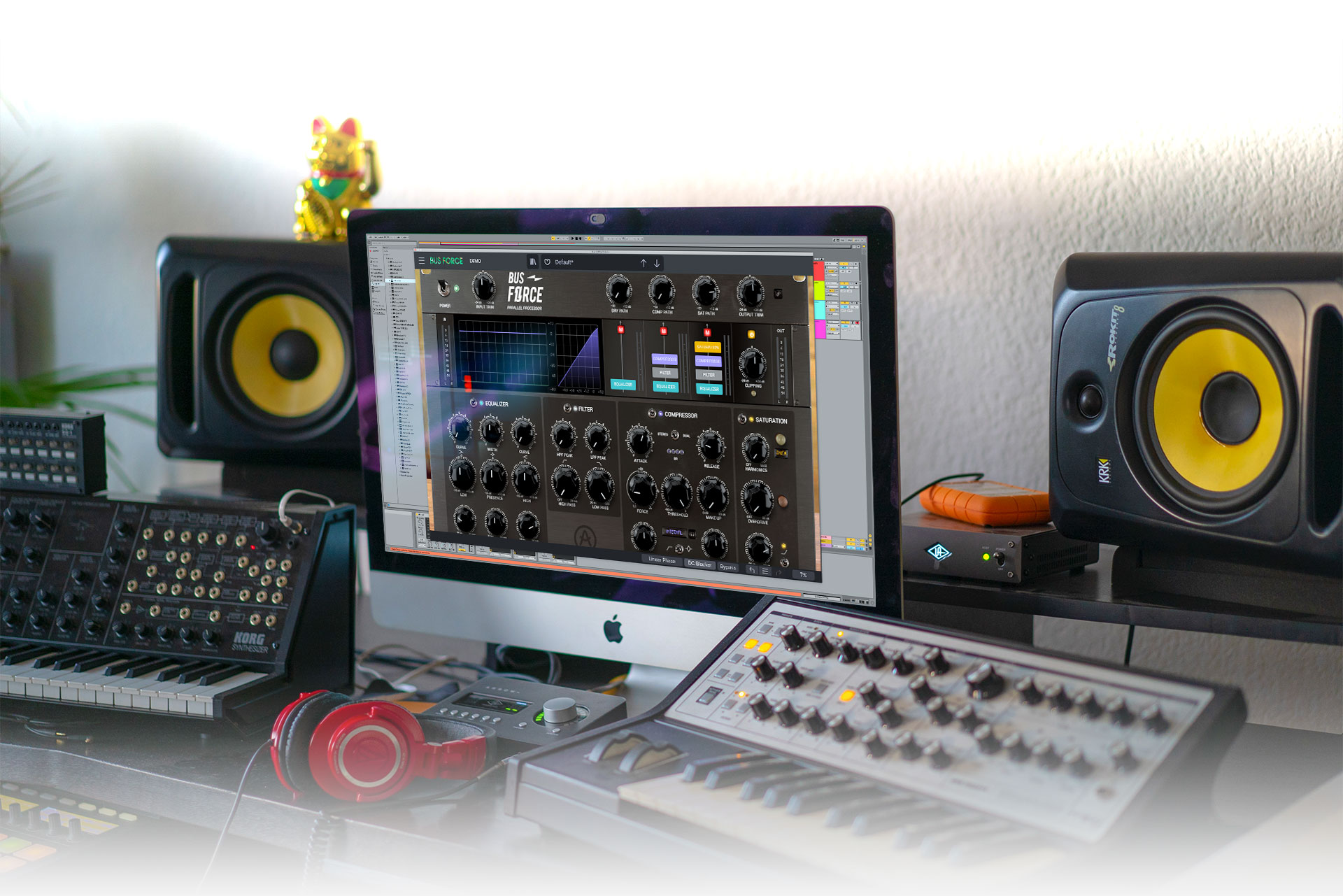 Parallel processing powerhouse
When used right, parallel processing can yield spectacular sonic results, unlocking a whole new level of detail and depth. The ability to separate your audio source into different branches, each with its own array of effects and adjustments, then mix them all back together again may sound complicated - but that's where Bus FORCE comes in.
The Filter module
A classic low pass & high pass resonant filter based on the much-loved SEM filter, an Oberheim classic. Give your vocal sibilance room to breathe or dampen the sharpness and attack of your low-end - an extremely useful quick-fix for any audio application.
The Compressor module
A proprietary VCA compressor, inspired by contemporary units like the Overstayer® Modular Channel. Built for punchy & modern applications, including switchable sidechain source detection and the all-powerful FORCE control, for smooth to explosive compression techniques.
The Equalizer module
Inspired by the legendary Pultec® EQ, known for broad ranges and musical curves. This detailed but immediate bell EQ module offers immediate and intuitive sound shaping, from delicate high-end accents to an uber-fat bass boost across the stereo field.
The Saturation module
Beautifully crispy analog saturation, also inspired by modern studio manufacturers like Overstayer®, with 4 types of saturation on offer: Even, Odd, Thick, and Overdrive. Give your track some subtle warmth or crank the grain for that sought-after grungy character.
By uniquely combining several studio-grade modules and advanced signal routing in a single plugin, Bus FORCE makes parallel processing simple and accessible for everyone.
Trap and hip hop instrumentals made heavier than ever with Bus FORCE's floor-shaking sidechain compression.

Bus FORCE's all-in-one compression, filtering, saturation, and EQ can bring a track to life in a few clicks.

By scooping the mids and gently accentuating the low end, a bass guitar makes room for the rest of the mix while reinforcing its own foundations.

Add crystalline clarity to your highs and harmonic depth to your lows, with a bit of groovy parallel compression for the perfect polished master bus.

Pump the low end frequencies to give your electro funk grooves the strut they deserve - for this example, Bus FORCE makes the kick and synth bass steal the show.

Bring punch, depth, and transient clarity to your drum bus channel with Bus FORCE.


Choose your path
3 signal paths are better than 1.
To achieve true parallel processing, you need multiple signal paths, each one separately affected in different ways, then mixed back together again to suit your taste.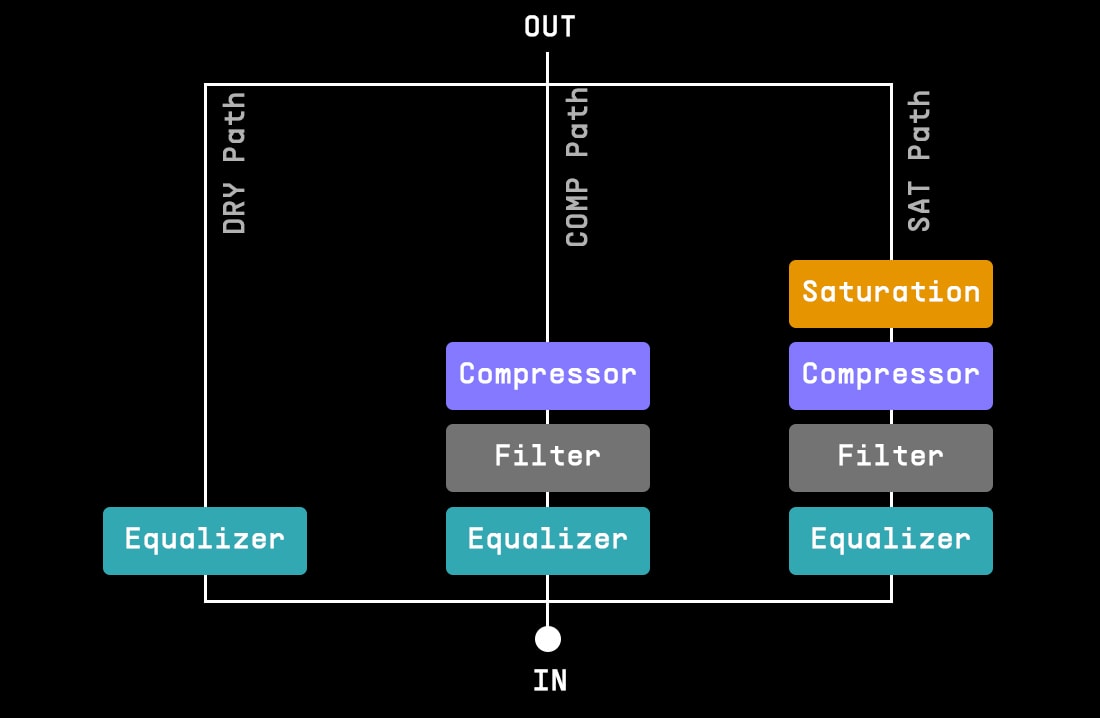 Bus FORCE gives you 3 paths to work with: Dry, Comp, and Sat. Each of these paths is uniquely configured to utilize a different combination of Bus FORCE's modules.
It really comes into its own, however, when you start to customize it. By having individual control over every aspect of the routing and individual module configuration, you can weave a web of sonic enhancement that's totally unique to you.
Smashed compression with some low-pass rumble? Soft analog saturation with a mid-boost sprinkling for that '70s sound? Bus FORCE is your bespoke mixing console and mastering suite rolled into one.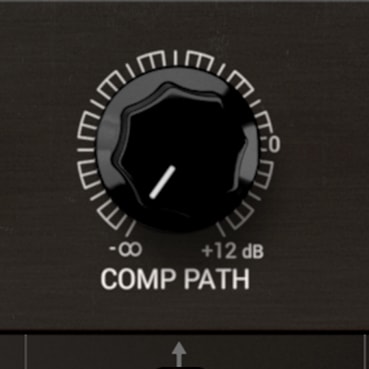 Path blend
Choose how much of each path you want to include in the output signal - and for extra crunch and character, add a touch of limiter at the end of the chain with the sneaky Clipping module.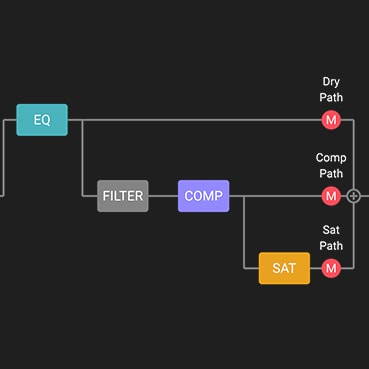 Path customization
Change how the paths interact with each other by removing or rerouting modules as you see fit. Remove the Filter here, add the Compressor there, change where the Equalizer goes - there's a total of 36 possible routing combinations to explore.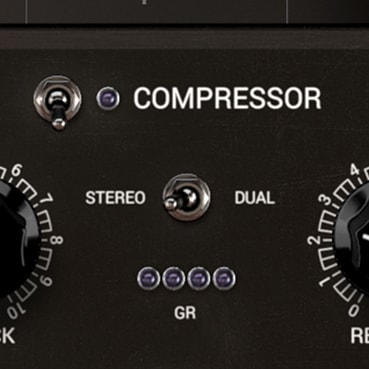 Module bypass
If you prefer a more subtle approach, you can attenuate Bus FORCE's sonic influence right from the start. Simply bypass each module as and when you need with their respective toggle switches.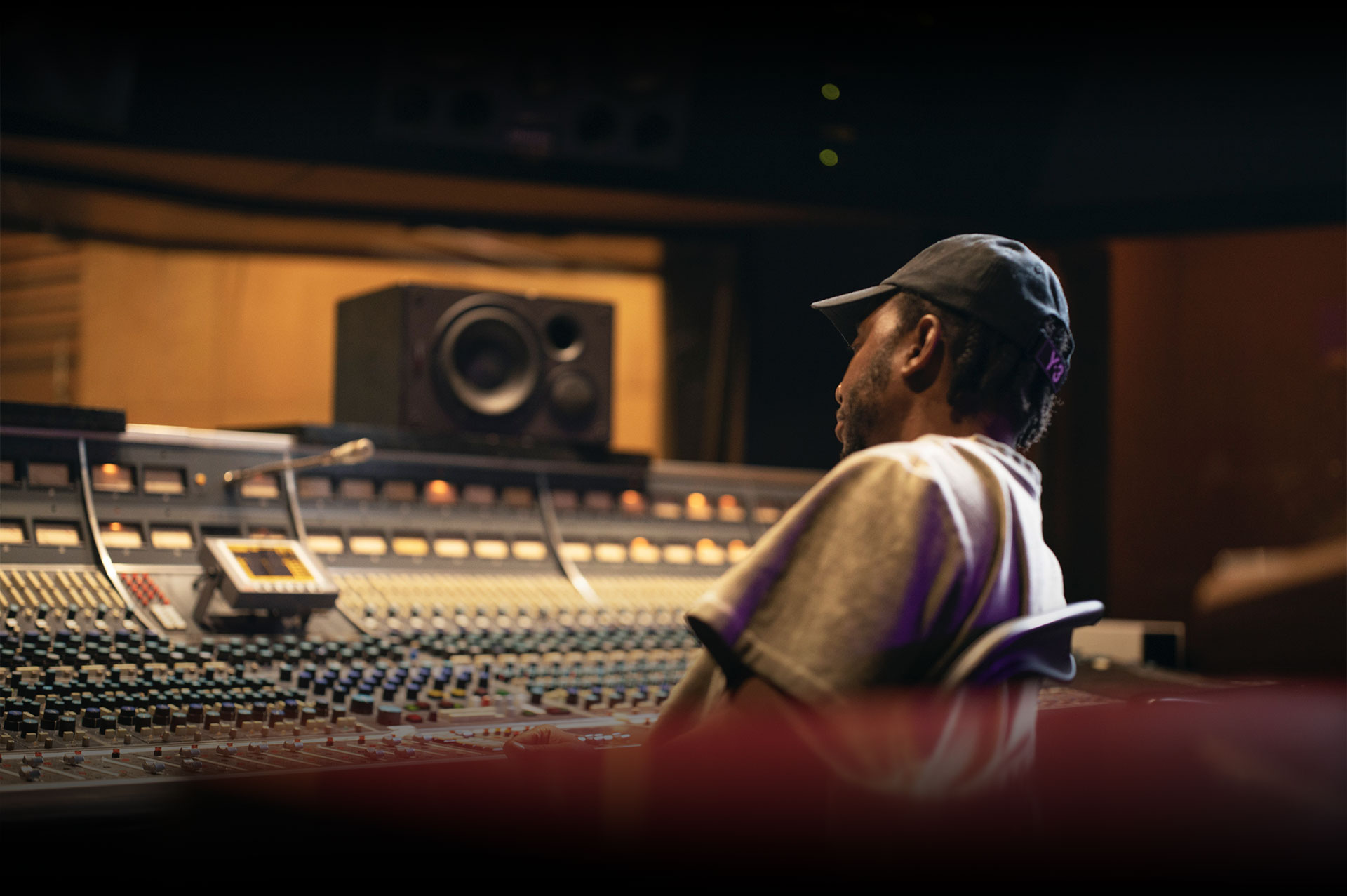 The past, present, and future of production
Bus FORCE is a convergence of perfectly-emulated circuitry inspired by vintage studio gear, proprietary features, and cutting-edge appointments - designed to offer the best of both worlds.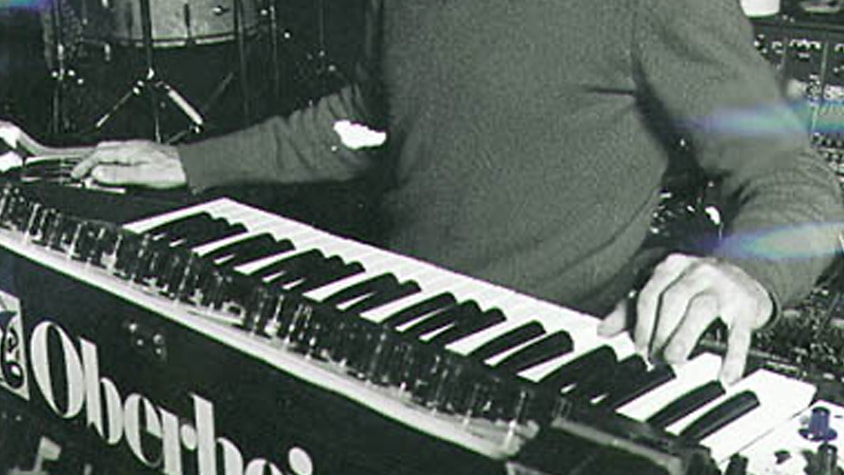 We wanted a filter that was timeless and unique in its sound, while being versatile enough to suit modern production. The answer? It had to be our emulation of Tom Oberheim's groundbreaking SEM filter - the very same design that you'll find in our Filter SEM and SEM V software titles.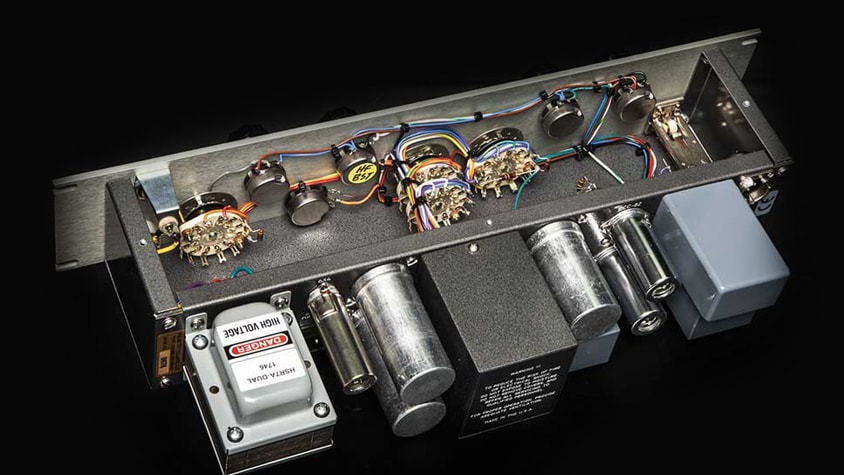 When it comes to reliable EQ, there are a few household names - for producers at least - that you can always turn to. One such name is Pultec®, responsible for one of the most musical equalizers of all time. With its unique Gerzon shelves and venerable tube character, it was the perfect inspiration for Bus FORCE's Equalizer module.
The idea of combining multiple modules into one unit came from today's go-to outboard heroes. Manufacturers like Overstayer® are known for their multifaceted units that offer the analog brilliance of old-school gear combined with the practicality of a sonic Swiss Army Knife. Who wouldn't want that available in their DAW?
A plugin you can count on
Bus FORCE is designed to make mixing, mastering, and creative sound design accessible and enjoyable for everyone - no technical knowledge required.
In-App Tutorials
Every plugin in FX Collection comes with built-in tutorials, guiding you step-by-step through the crucial parameters, adjustments, and mixing hacks to get the most out of your sound. The tutorial panel also explains the controls you're using in real-time - so you'll never miss a tweak.
ASC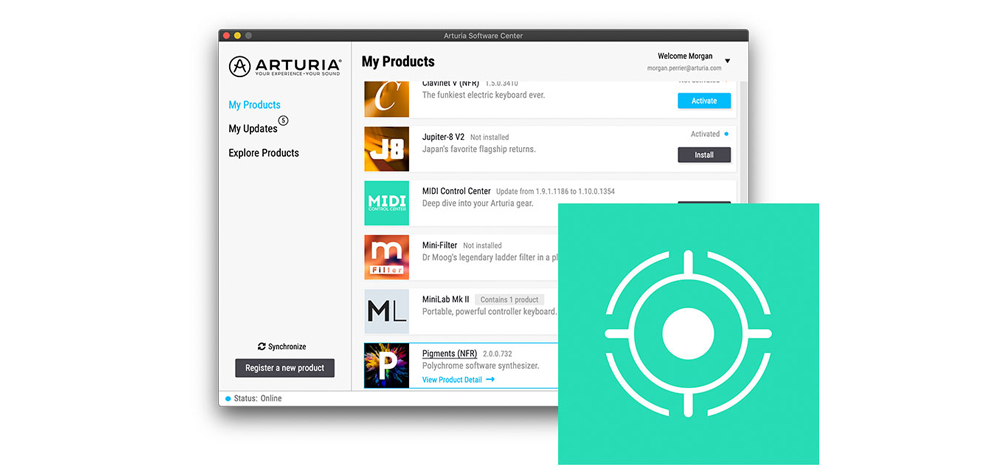 Arturia Software Center lets you download, organize, and update all of your Arturia software titles in one place, as well as manage all of your licenses across multiple devices. Keep it simple.
Learn More
Download the ASC
DAW ready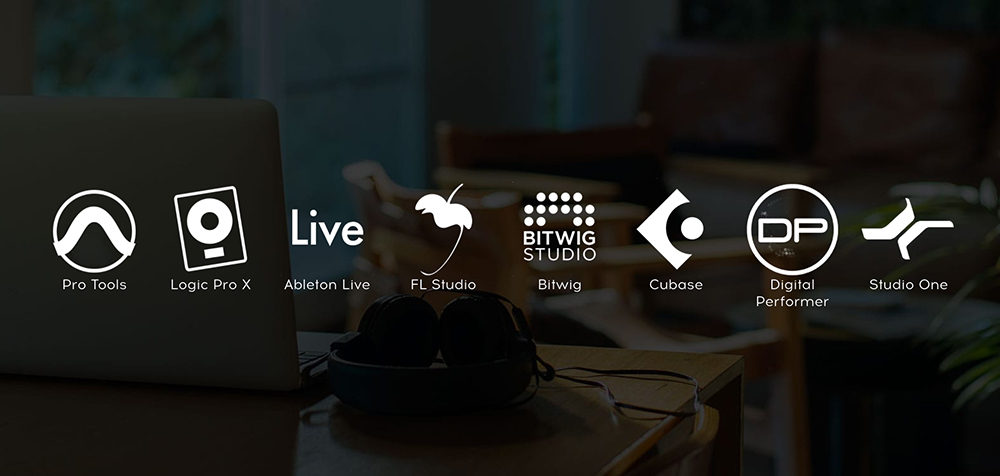 However you use these plugins; for the amazing tone of their reverb, for the gritty preamps, or for their incredible sound design abilities, you'll be safe in the knowledge that they are fully compatible with your setup. These plugins work with all major DAWs, and on both Windows and MacOS.
Preset browser
FX Collection's streamlined preset browser lets you filter, organize, and save your favorite presets for instant recall. Search by instrument type, genre, production technique, and much more - so you can quickly find the tweak you need and save valuable creative time!
Resizable GUI
Whether you want the full visual immersion of our classic effects emulations, or to save precious screen real estate, the interfaces for all of your Arturia plugins can be resized to a scale that suits you.
Real-time control
Every parameter in every FX Collection plugin can be mapped to your favorite MIDI controller for instant, hands-on control of your mix. Sweep a filter, crank a preamp, or warp your modulation on the fly.
Gallery
Main Features
Unique stereo multi-FX dedicated to parallel processing
5 processing modules: EQ, Filter, Compressor, Saturation, Clipping
3 audio paths and mixer with independent volume controls
36+ routing configurations
Pultec-style® EQ
Dual filters inspired by SEM® synth
VCA-style comp with dual RMS and peak detection circuit and negative ratio
External sidechain option
4 flavors of analog saturation
Analog clipping stage
Comprehensive set of metering and displays
Resizable window
Integrated tutorials
Broad selection of presets for mixing and mastering
Platform specifications
: Win 8.1+ PC: 4 GB RAM; 2 GHz CPU.
1GB free hard disk space
OpenGL 2.0 compatible GPU
: 10.13+: 4 GB RAM; 2 GHz CPU.
1GB free hard disk space
OpenGL 2.0 compatible GPU
Required configuration
VST 2.4 (64-bit), VST 3 (64-bit), AAX (64 bits with PT 11), Audio Unit (64-bit), NKS* (64-bit DAWs only).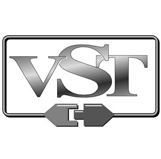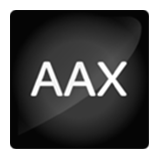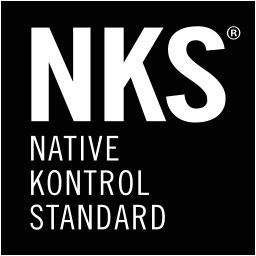 Protection
The software is protected by the Arturia Software Center. You can learn more about it here.
*NKS compatibility coming soon
All manufacturer and product names mentioned on this page are trademarks of their respective owners, which are in no way associated or affiliated with Arturia. The trademarks of other manufacturers are used solely to identify the products of those manufacturers whose features and sound were studied during the development. All names of equipment, inventors, and manufacturers have been included for illustrative and educational purposes only, and do not suggest any affiliation or endorsement by any equipment inventor or manufacturer.