The easy chorus you've always wanted
A recreation of a rare and much-loved analog gem, bringing unique BBD imperfection and the easiest set of FX controls you've ever seen for effortlessly warm analog grain. The Juno chorus is unique in its popularity - rather than being a pedal, a rack-mounted unit, or a secret studio weapon, it was built into the classic '80s synths of the same name. But it was more than just a component. More than a handful of controls at the end of the chain.
Chorus JUN-6's subtle stereo richness has to be heard to be believed - try it out for yourself below by turning the MIX knob.

Its beautiful stereo width, warm BBD analog color, and button-operated simplicity was - and still is - irresistible.
The 3-mode design has been meticulously analyzed and reproduced to behave just like the original, right down to the LFO frequencies. Instant, classic variants of rate, depth, and stereo spread. To take it further, we added a Manual mode to access some familiar modulation flexibility - just in case.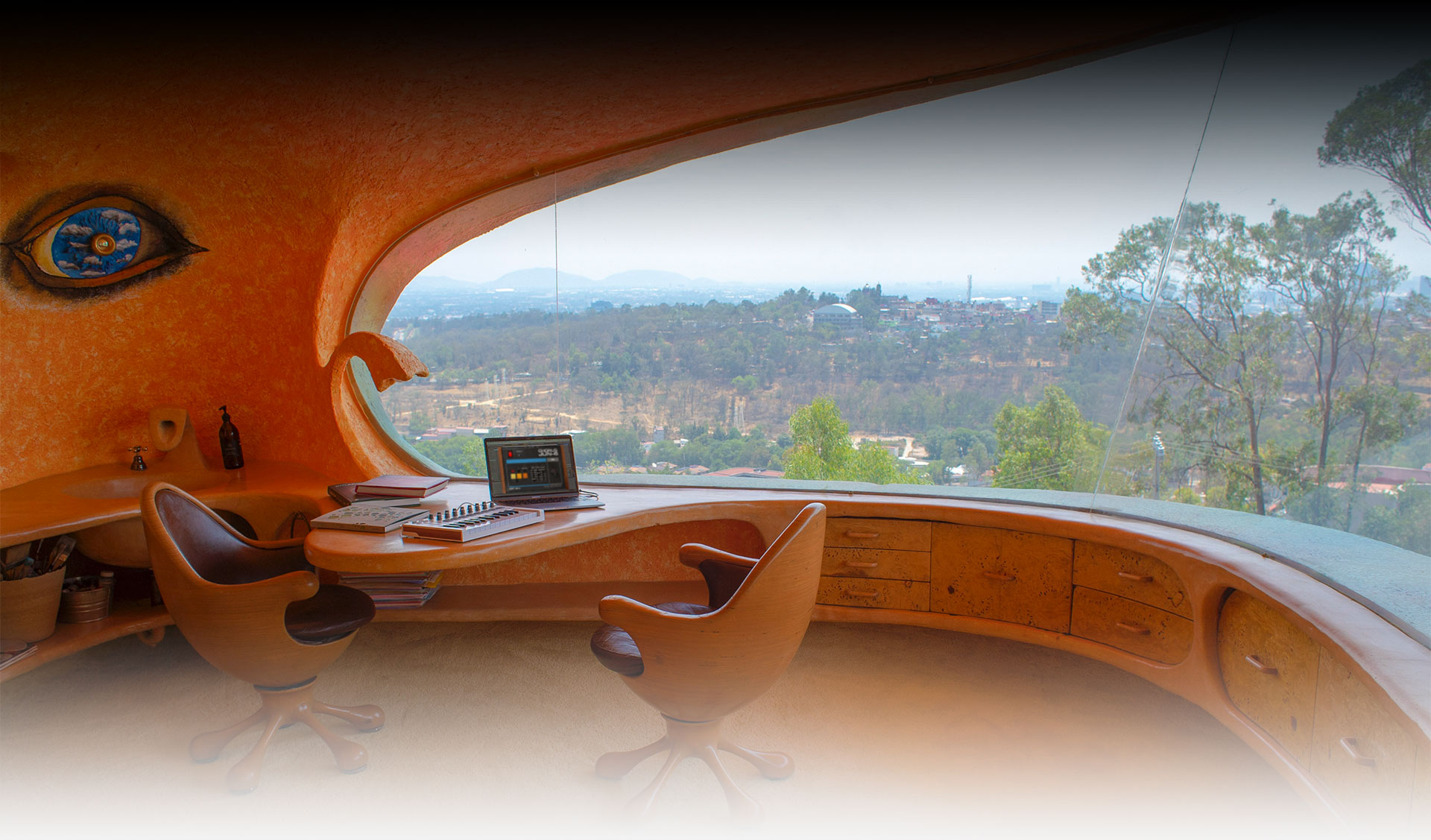 Caution: wide sound
Chorus JUN-6 strikes the balance between ultra-simple sound coloration and flexible modulation plugin that fits into any production flow - here's a closer look.
3 mode operation
Chorus JUN-6 stays faithful to the original with 3 easy-access modes. I is the classic warm stereo swirl, II increases the rate and depth, and the combined I+II mode sums both in mono for an irresistibly retro sound.
Mix control
If you're looking to fine-tune Chorus JUN-6's subtle sound, we've added a familiar Mix control so you can dial in your perfect dry/wet balance.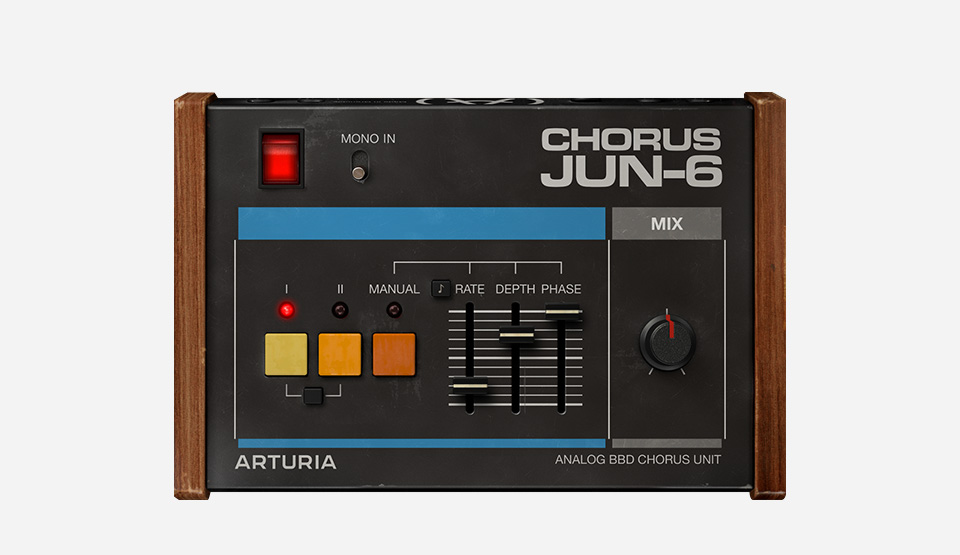 Manual mode
Crack open this classic effect and make it your own. While some of Chorus JUN-6's charm lies in its simplicity, you also have the option of customizing its sound completely for modern production purposes. Set your rate to sync or free-flowing, plunge the depth, and explore the phase for curious cyclical movement.
Mono input
With this button engaged, you can sum your input source from stereo to mono for an even effect; otherwise your stereo input will be fully affected by the left and right delay lines for true ultra-wide immersion.
A go-to mixing tool
There's chorus, and then there's Chorus JUN-6. This isn't like using any old chorus pedal - this easy-to-use icon has a multitude of uses, and you'll be hooked from your first go.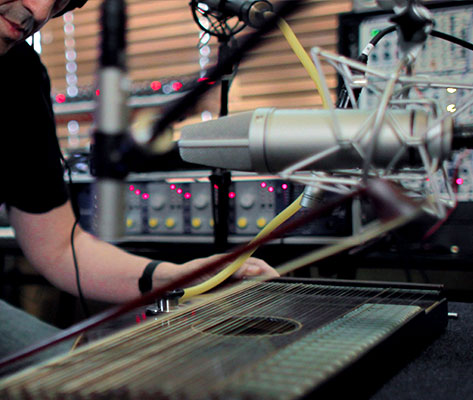 Stereo widener
Take any sound, mono or stereo, and put it through Chorus JUN-6 for a larger-than-life stereo image that's beautifully immersive, warm, and cinematic in quality.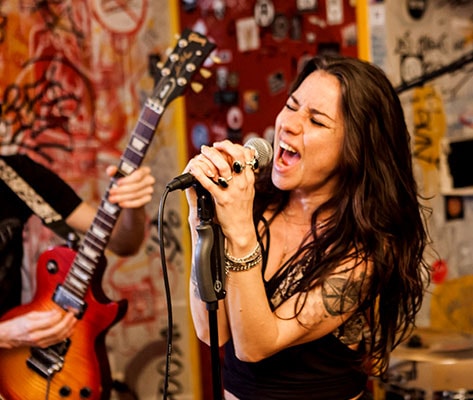 Vocal enhancer
Need your vocals to pop? Looking to make those BVs sit better in your mix? Chorus JUN-6 adds heaps of richness and sonic character to your vocal stems, whatever your style.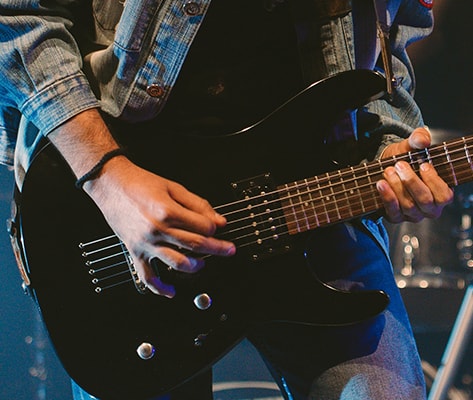 Color your guitar
If your guitar track needs some new life breathed into it, or if you're looking for some subtle shoegaze vibes, look no further - a match made in modulation heaven.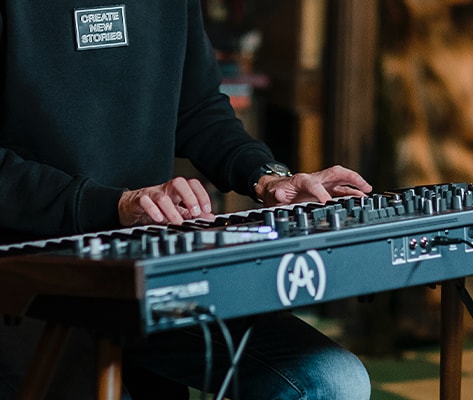 Synth booster
From analog toplines to wavetable arps, your synth parts will simply sound better with a touch of Chorus JUN-6. Say no to static patches and bathe your synths in vibrant color.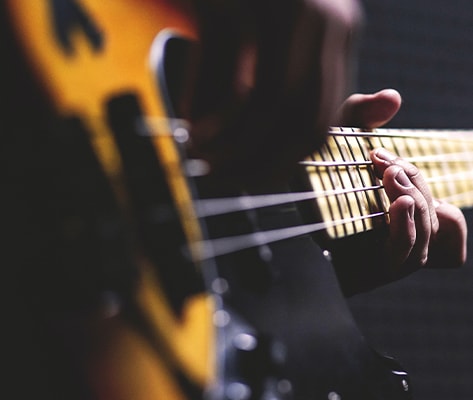 Fatten that bass
This effect is a bassline miracle worker. Fingerstyle 4-string, stacked unison synth, FM punchiness - make it bigger, brighter, or badder with Chorus JUN-6.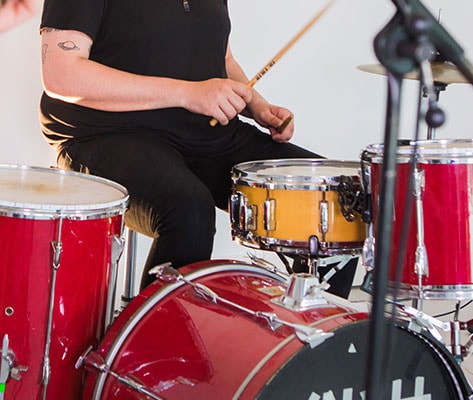 Dynamite drums
Want to give your breakbeat loops a splash of stereo color? To make your hi-hats fill the mix from left to right? Chorus JUN-6 works a treat on any drum track.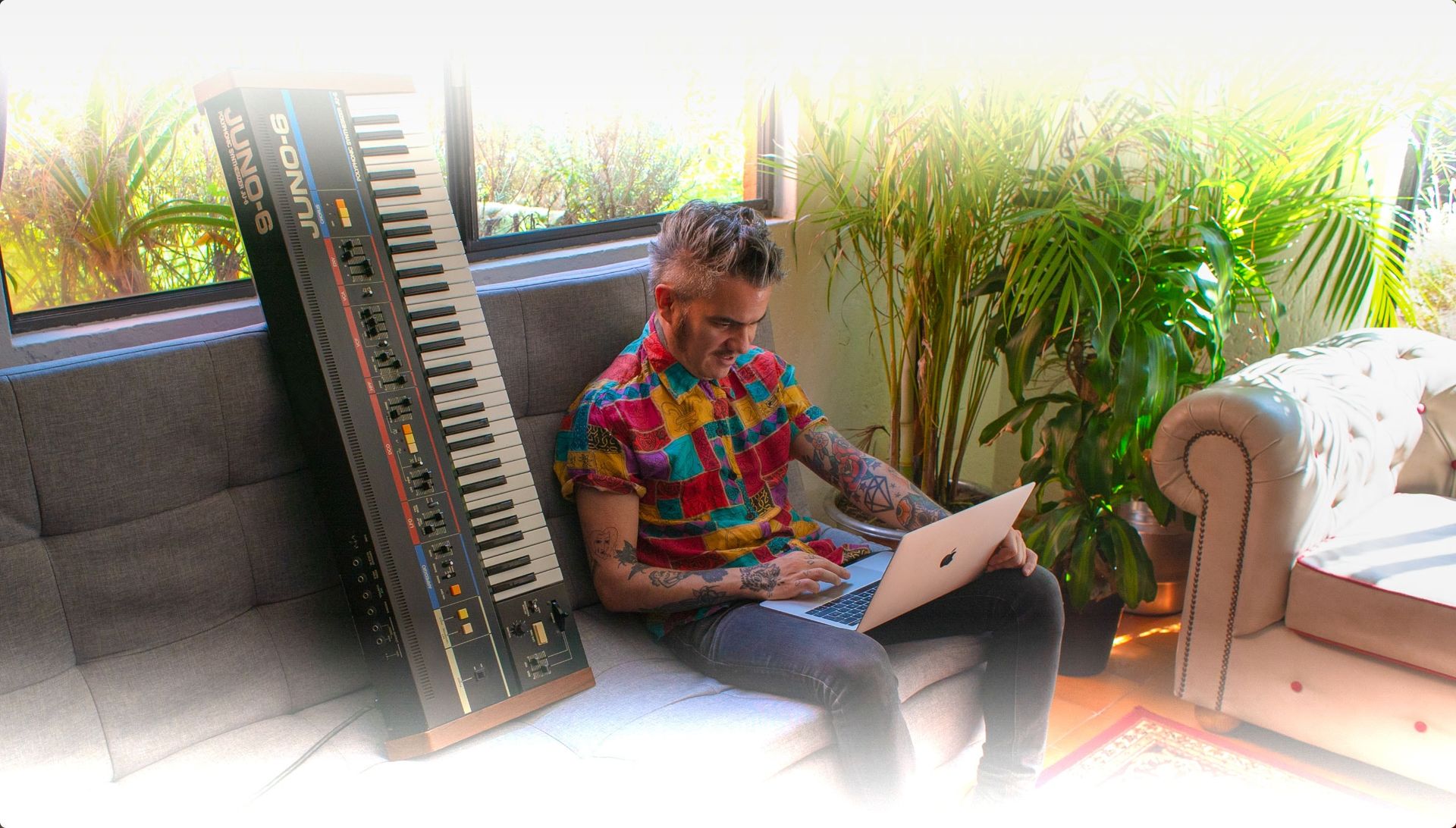 Polysynth to plugin
In the '80s, polysynths were expensive and exclusive - the Juno range changed that, bringing analog polyphony to the masses.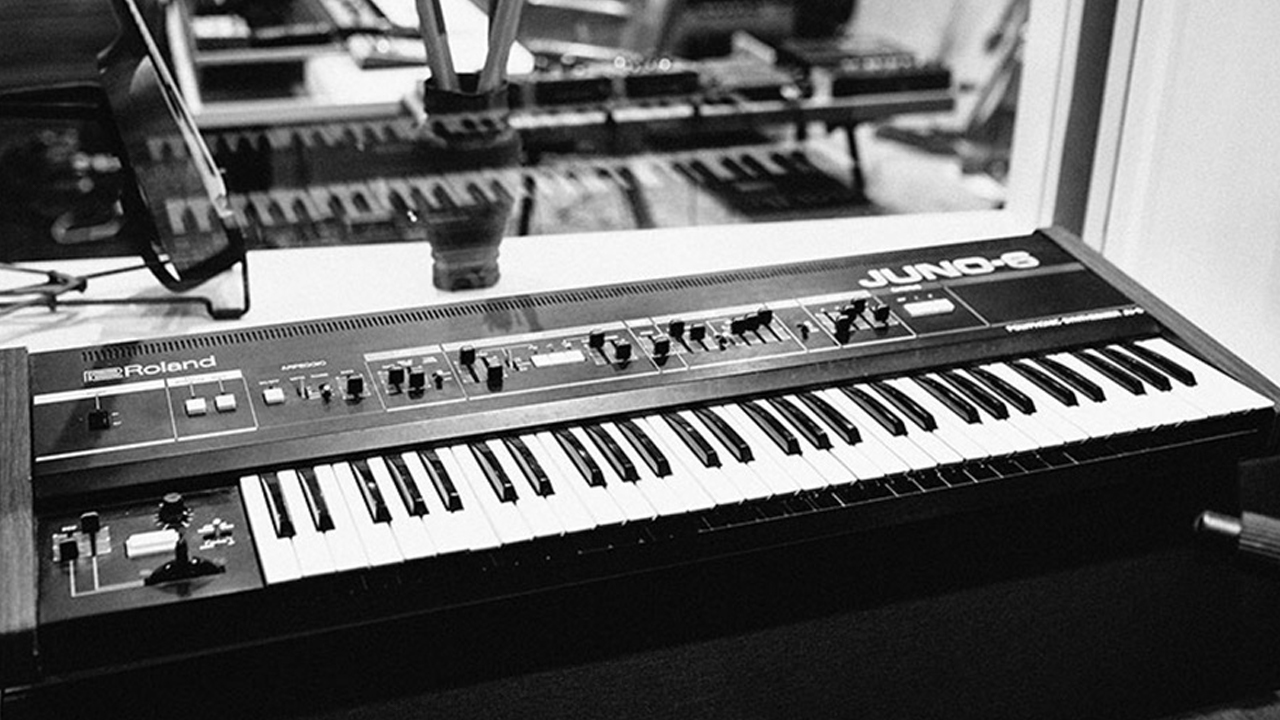 And if the sound of 6 analog voices wasn't big enough, the built-in chorus did the trick. The Juno synths featured stereo outputs, and what better way to make the most of them than building a beautiful BBD chorus circuit right into the unit itself? The chorus sound aged like a fine wine, becoming almost as famous as the synths it was built into - taking a big sound and making it simply huge.
We analyzed every nuance of the original circuit's behavior; this ain't no ordinary chorus effect. Drench your sound in the authentic analog sparkle and gritty warmth of BBD delay lines for modulation with flavor.
Animate your DAW with colorful modulation
Whether you're going for psychedelic sound design, warm analog response, or straight-up stereo richness, our modulation FX will fit seamlessly into any setup or mix. These plugins are designed to integrate with all major DAWs, on both Windows and macOS.
In-App Tutorials
Every plugin in FX Collection comes with built-in tutorials, guiding you step-by-step through the crucial parameters, adjustments, and mixing hacks to get the most out of your sound. The tutorial panel also explains the controls you're using in real-time - so you'll never miss a tweak.
ASC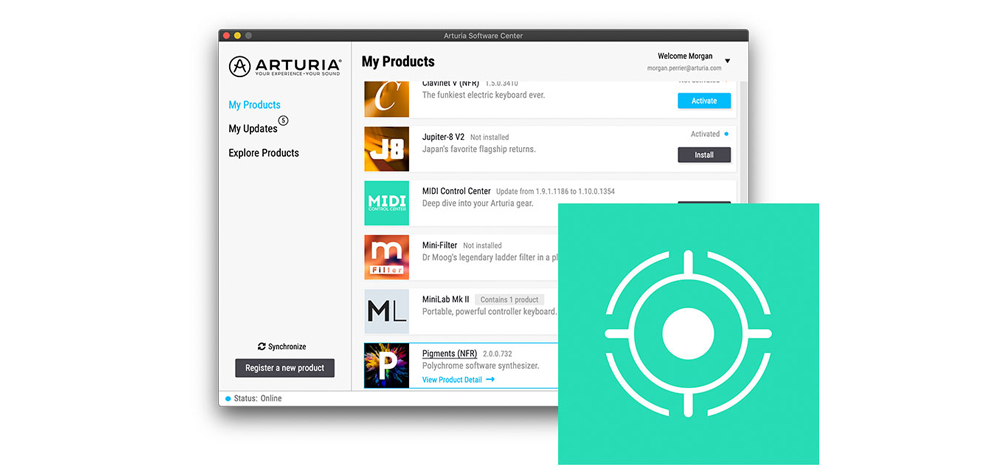 Arturia Software Center lets you download, organize, and update all of your Arturia software titles in one place, as well as manage all of your licenses across multiple devices. Keep it simple.
Learn More
Download the ASC
DAW ready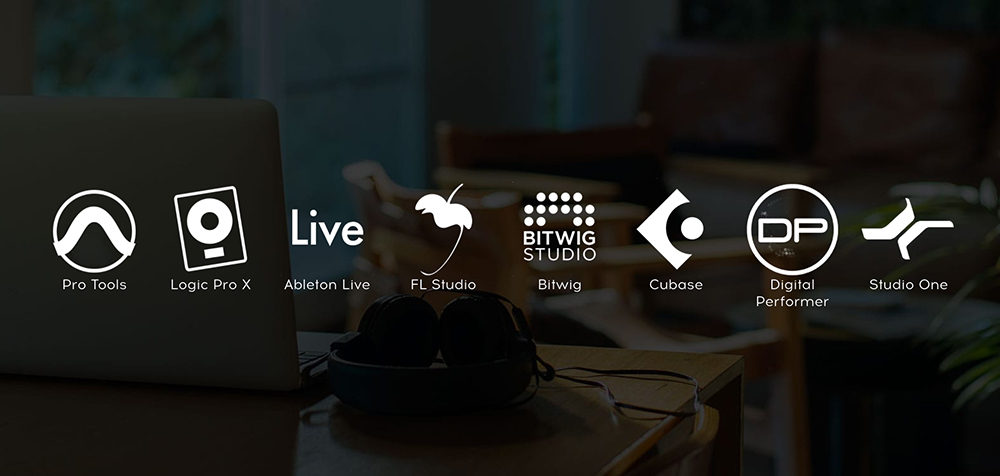 However you use these plugins; for the amazing tone of their reverb, for the gritty preamps, or for their incredible sound design abilities, you'll be safe in the knowledge that they are fully compatible with your setup. These plugins work with all major DAWs, and on both Windows and MacOS.
Preset browser
FX Collection's streamlined preset browser lets you filter, organize, and save your favorite presets for instant recall. Search by instrument type, genre, production technique, and much more - so you can quickly find the tweak you need and save valuable creative time!
Resizable GUI
Whether you want the full visual immersion of our classic effects emulations, or to save precious screen real estate, the interfaces for all of your Arturia plugins can be resized to a scale that suits you.
Real-time control
Every parameter in every FX Collection plugin can be mapped to your favorite MIDI controller for instant, hands-on control of your mix. Sweep a filter, crank a preamp, or warp your modulation on the fly.
Main Features
Accurate recreation of the 2-mode Roland Juno 6 chorus
Include the original I+II position for vibrato-like sound
Additional Manual Depth and Rate controls for custom settings
LFO Phase knob allows for width adjustment
Sync to host tempo option
Mono/stereo input and Dry/wet Mix controls
Platform specifications
: Win 8.1+ PC: 4 GB RAM; 2 GHz CPU.
1GB free hard disk space
OpenGL 2.0 compatible GPU
: 10.13+: 4 GB RAM; 2 GHz CPU.
1GB free hard disk space
OpenGL 2.0 compatible GPU
Required configuration
VST 2.4 (64-bit), VST 3 (64-bit), AAX (64 bits with PT 11), Audio Unit (64-bit), NKS* (64-bit DAWs only).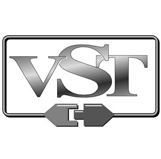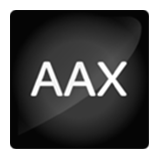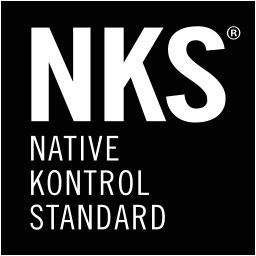 Protection
The software is protected by the Arturia Software Center. You can learn more about it here.
All manufacturer and product names mentioned on this page are trademarks of their respective owners, which are in no way associated or affiliated with Arturia. The trademarks of other manufacturers are used solely to identify the products of those manufacturers whose features and sound were studied during the development. All names of equipment, inventors, and manufacturers have been included for illustrative and educational purposes only, and do not suggest any affiliation or endorsement by any equipment inventor or manufacturer.