More than just a phase
A simple concept, multiplied, expanded, and pushed to the outer limits.
A definitive sound that was ahead of its time, yet remains hypnotic and otherworldly to this day. Phaser BI-TRON encapsulates the transcendent quality of an undisputed trailblazer of the modulation world. Soft 2-pole flutters, wild asynchronous movement, resonant swirls suspended in orbit - there's nothing quite like it.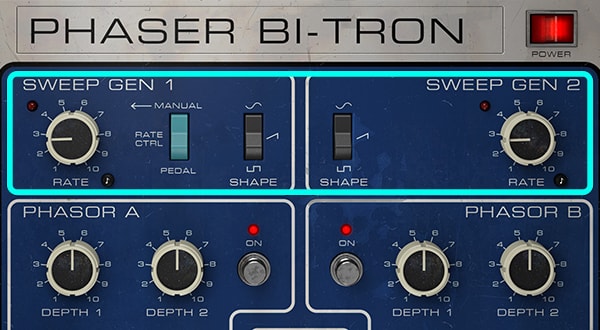 2 sweep generators
It all starts with 2 Independent LFOs, featuring switchable waveforms and rates that can be tempo synced. Tweak both in tandem for unpredictable interplay, resulting in all manner of animated sounds.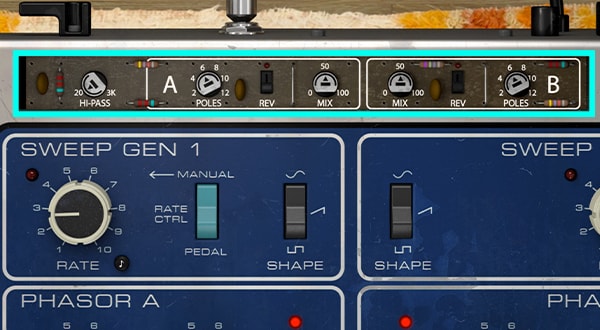 Dual 12-stage Phasor circuits
As well as 2 LFOs, you get 2 'Phasor' circuits to play with, with independent depth, feedback and modulation source controls.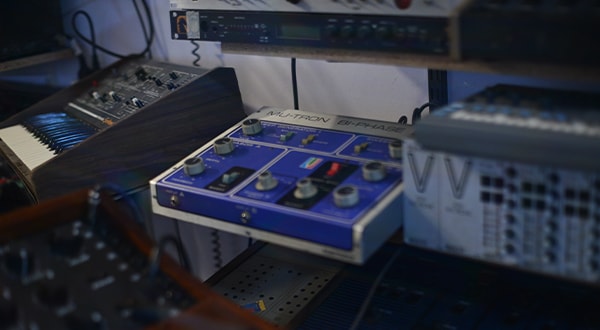 Analog character
We analyzed the much-loved tonal nuances of the original pedal, taking extra care to emulate them in great detail for a perfectly authentic response.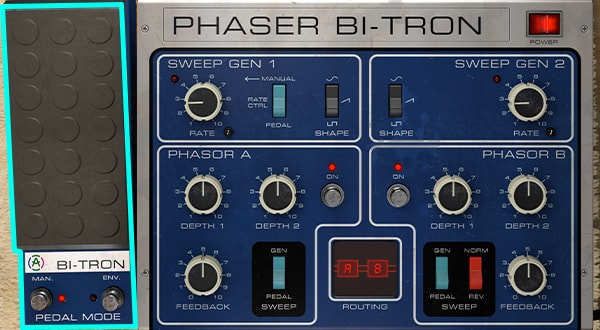 Manual pedal control
The expression pedal feature lets you manipulate both LFO rates and both Phasor circuits, with the additional option of envelope control.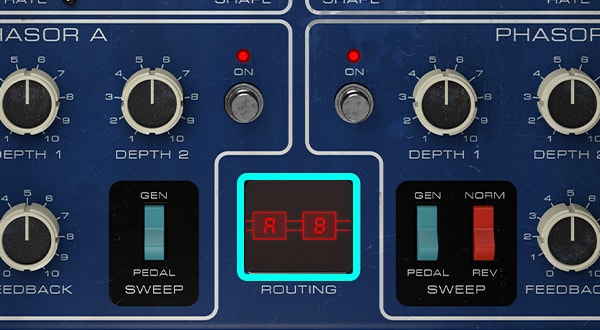 Choose your route
Phaser BI-TRON can be run in mono or stereo, series or parallel. This results in an unprecedented stereo modulation palette, each mode offering a distinct sonic character.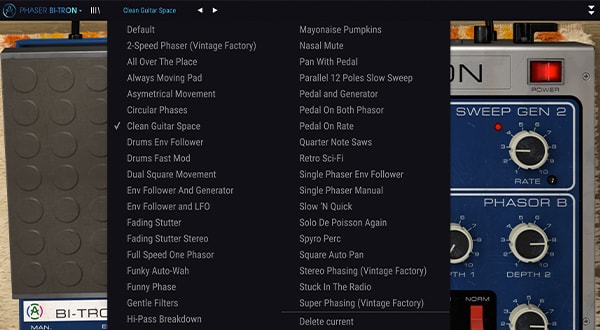 Presets
A curated selection of 37 presets, giving you instant access to the double-barrelled energy of Phaser BI-TRON.
Rebuilding a legend
The humble phaser was one of the first widely-available guitar effects on the market. Achieved by the relatively simple means of modulating all-pass filters on an input signal, it's a sound that's as recognisable as it is divisive. No modulation collection is complete without a phaser - and as the world's first dual phaser, the Mu-Tron Bi-Phase stood out from the crowd. Popularised by everyone from Smashing Pumpkins to Prince, Kraftwerk to Chromeo, it's evident that the pull of stereo functionality, interweaving modulation, and analog charm was impossible to resist.
We set about studying, remaking, and enhancing this prized handmade effect. Using our proprietary TAE® technology (True Analog Emulation), we wanted to replicate every subtle detail, every sonic trait - even the control panel and expression pedal functionality. Phaser BI-TRON is every bit an analog dream, primed for your virtual studio.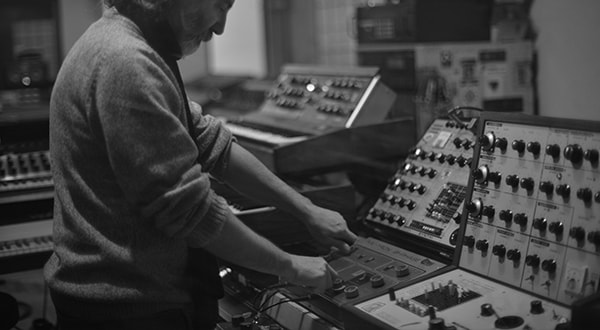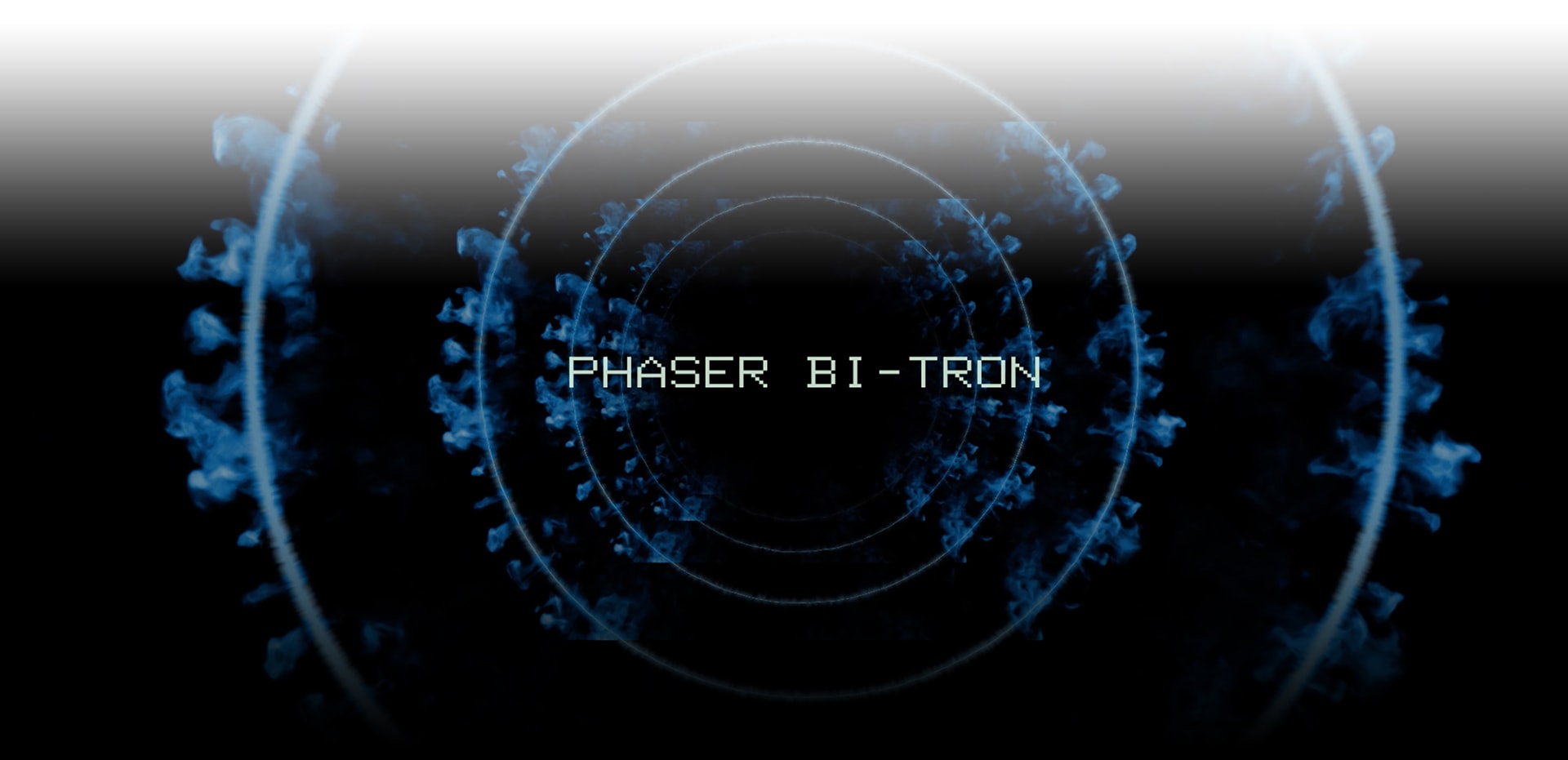 The power of duality

The key to Phaser BI-TRON's colorful sound is the fact that everything is doubled.
independent sweep generators (LFOs) offer 3 waveforms each, tempo sync, and the option of pedal control. These can be used to modulate both (or either) of the 2 Phasor circuits, each with their own LFO depth, feedback and pedal controls. The pedal can even be switched from manual control to an envelope follower, for a responsive sidechain effect.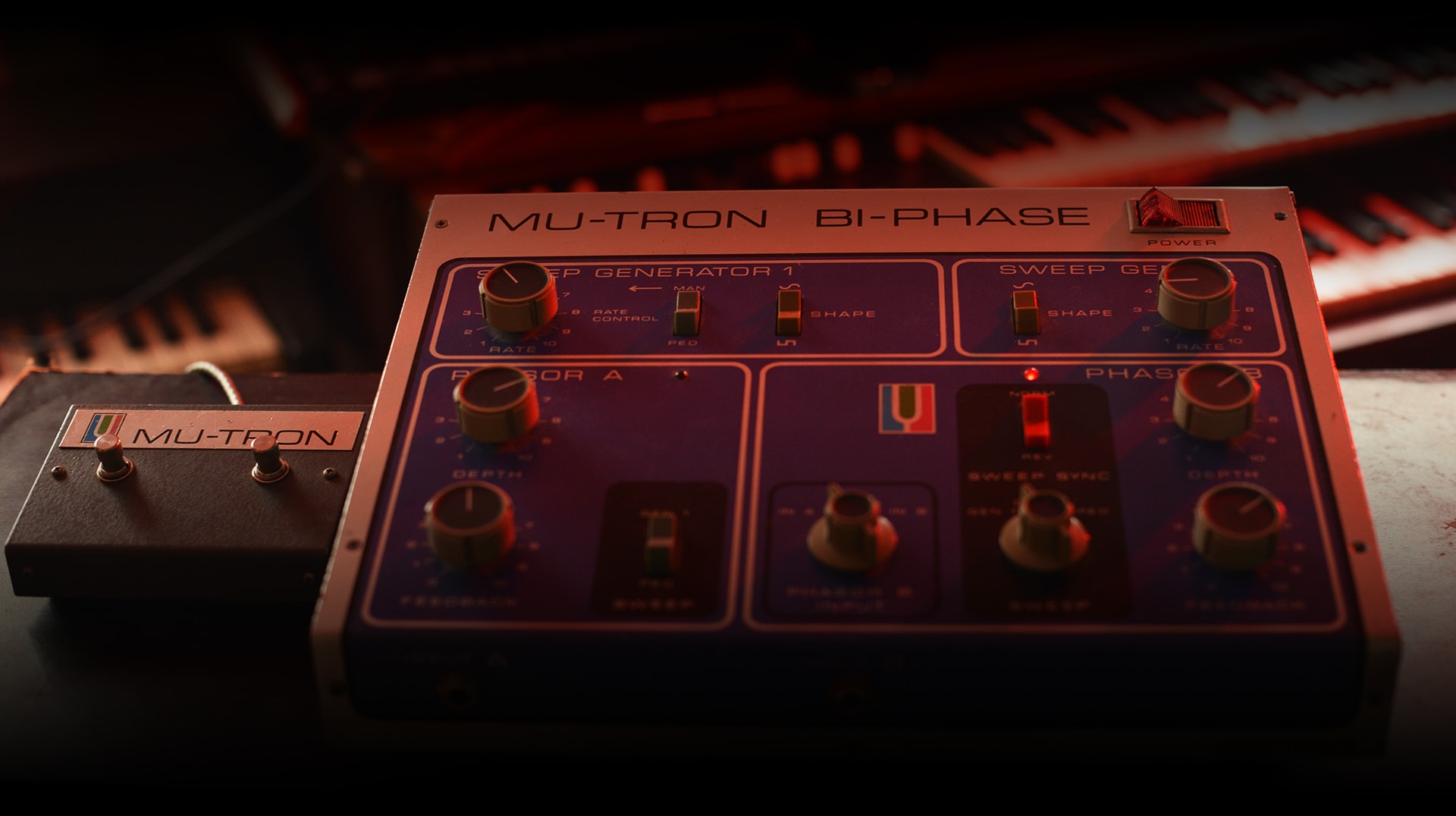 Analog enhanced
The magic of the dual LFO & dual Phasor setup really comes into its own with the elaborate routing options.
Rather than simply behaving like 2 phaser pedals stuck together, Phaser BI-TRON's emulated circuits can be rerouted in mono or stereo, series or parallel - unlocking the nuances of analog pedal behavior and giving you total control over the spatial character of the effect.
Analog effects are sought-after not just for their specific purposes; there's charm in the warm dynamic response of their components. No emulation of an analog effect would be truly complete without it. Phaser BI-TRON has been tirelessly modeled to preserve the subtle nuances of vintage circuitry - authentic to its core.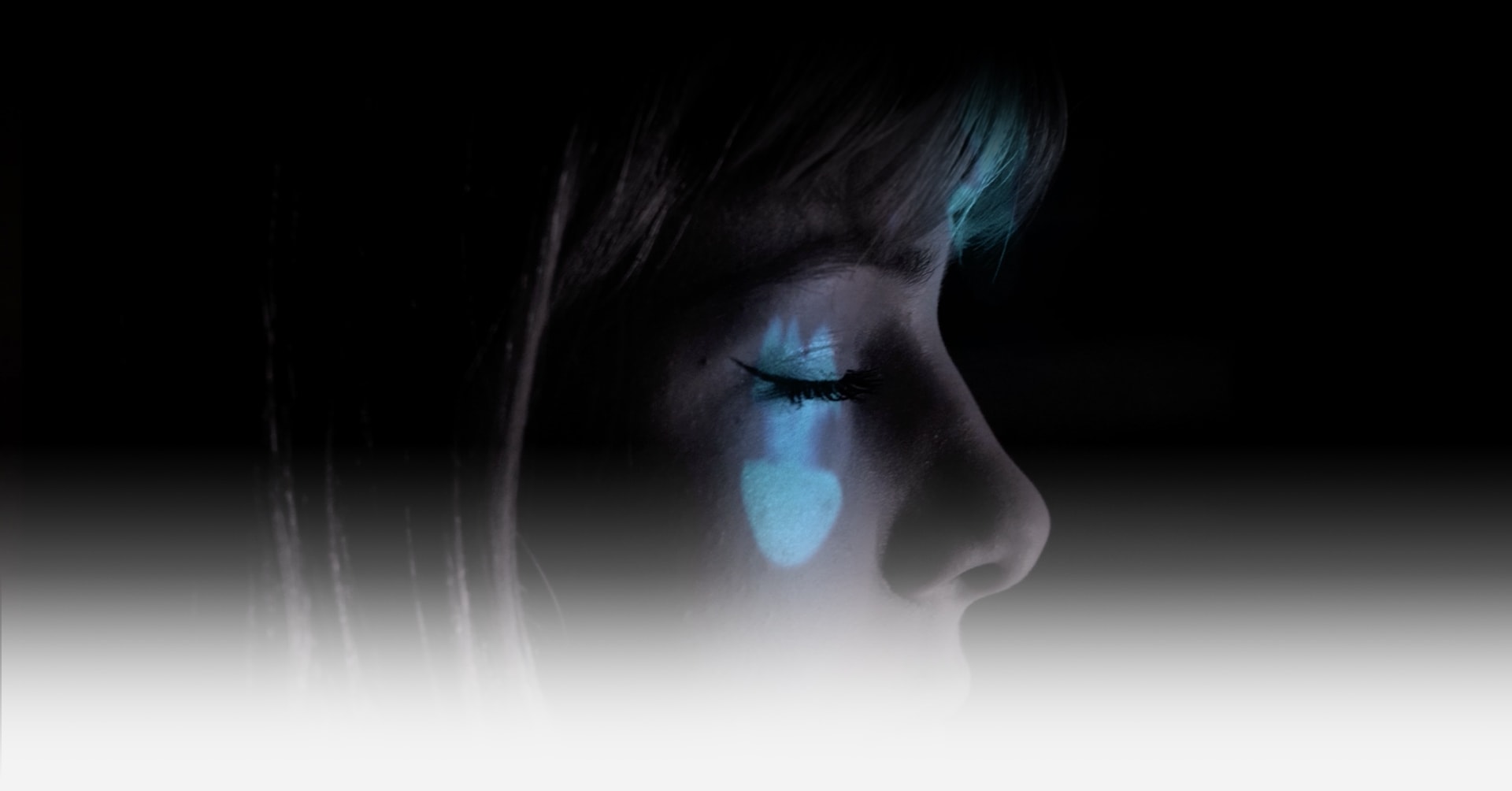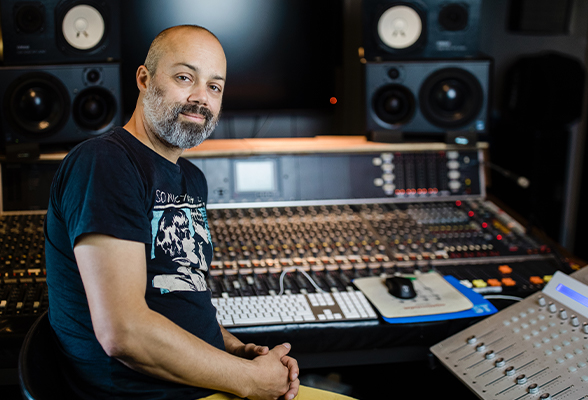 Artists Corner
There have been numerous attempts to emulate these classic units that have fallen short of the vibe of the originals. Arturia have nailed it with this latest release, which has managed to capture the depth and musicality of some of the hardware in incredible detail. An absolute joy to use.
Tim Bazell
( Mix Engineer )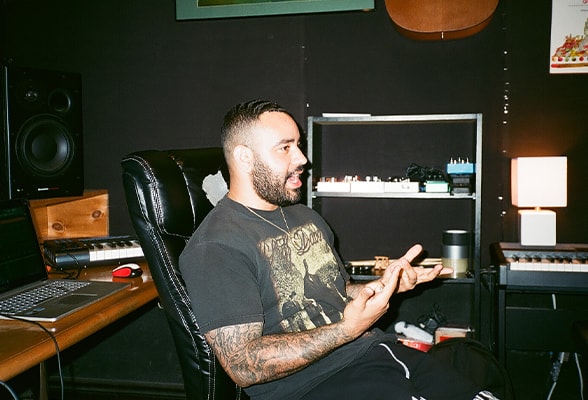 Artists Corner
Hearing is believing and when I heard how the three modulators added a new layer to my mix I was sold. From simple modulations that make your beats feel wider to extreme modulations that take your sound to a whole new level of experimentation, the trio has you covered.
Jacob Wilkinson-Smith
( Producer / Recording Engineer )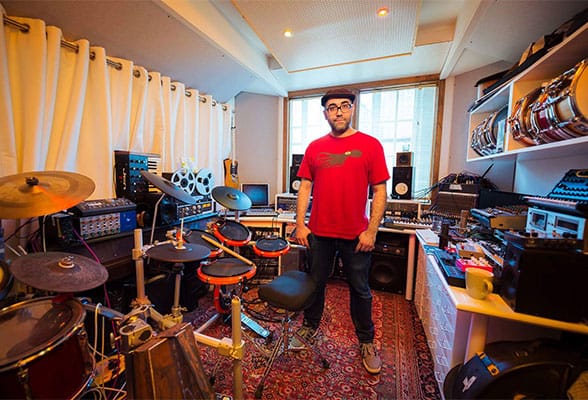 Artists Corner
The 3 new Arturia Modulators blew me away, providing the classic sound and feel of the units I'd expect, but with the option of deep diving into the expanded control section and fine-tuning them beyond the parameters of the original units. Class acts!
Emre Ramazanoglu
( Engineer / Mixing - Noel Gallagher, Carly Rae Jepsen, Sia )
Up to speed
A timeless guitar effect, reimagined to cater to the modern producer, the adventurous musician, the contemporary audiophile. Phaser BI-TRON doesn't just capture the allure of the old-school - it ventures beyond to bring you something entirely new and wholly inspiring.
Beneath the surface, you'll find additional controls for further manipulation.
Phaser BI-TRON tutorial
An in-depth look at how Phaser BI-TRON works, and how its vintage modulated sound can add heaps of kinetic character to your mixes.
Sound Corner
Animate your DAW
with colorful modulation
Whether you're going for psychedelic sound design, warm analog response, or straight-up stereo richness, our modulation FX will fit seamlessly into any setup or mix. These plugins are designed to integrate with all major DAWs, on both Windows and macOS. Main Features
All-encompassing dual phaser with glorious stereo sound and enhanced controls
Circuit-accurate sound emulation for rich analog response
2 sweep generators (LFOs), each with 3 waveforms to choose from
2 independent 12-pole 'Phasor' circuits with depth, feedback and mod source controls
Dual depth controls on each 'Phasor' circuit, corresponding to both sweep generators
Arturia's advanced features enhancing the original unit:

Advanced routing for mono, stereo, series or parallel operation
12dB/oct Hi-pass filter on input signal
'Phasor' poles increased from 6 to 12
Expression pedal/envelope feature can control LFO rates, 'Phasor' circuits
Stereo reverse option on each 'Phasor' module

Sweep generators can be tempo sync'd
Individual 'Phasor' circuit bypass and dry/wet controls
A selection of 37 curated presets for instant iconic modulation sounds
Platform specifications
: Win 7+ PC: 4 GB RAM; 2 GHz CPU.
1GB free hard disk space
OpenGL 2.0 compatible GPU
: 10.10+: 4 GB RAM; 2 GHz CPU.
1GB free hard disk space
OpenGL 2.0 compatible GPU
Required configuration
VST 2.4 (64-bit), VST 3 (64-bit), AAX (64 bits with PT 11), Audio Unit (64-bit), NKS* (64-bit DAWs only).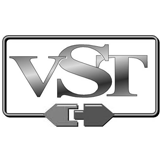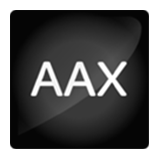 Protection
The software is protected by the Arturia Software Center. You can learn more about it here.
*NKS compatibility coming soon
All manufacturer and product names mentioned on this page are trademarks of their respective owners, which are in no way associated or affiliated with Arturia. The trademarks of other manufacturers are used solely to identify the products of those manufacturers whose features and sound were studied during the development. All names of equipment, inventors, and manufacturers have been included for illustrative and educational purposes only, and do not suggest any affiliation or endorsement by any equipment inventor or manufacturer.