The secret to professional sound
As every modern music producer knows, the sheer amount of software plugins available seems almost limitless.
There are a bewildering number of effects out there. Some you'll love, others you'll use a few times until something new comes along. Some are simply no use at all.
As a company of passionate musicians and producers we feel your pain. That's why we decided to do something about it. We wanted to create a small, carefully curated collection of great sounding plugins that you can rely on. A few effects that would integrate perfectly with your setup, and empower your creativity. 3 Plugins You'll Actually Use.
We have used our award-winning synth & keyboard emulation know-how to focus on modelling the best studio gear of all time. From our combined research and experience, we chose 3 historic preamps, all legends in their own right, each with their own character and benefits, to enrich your DAW. Not only will these plugins offer the tonal character shared by countless chart hits and historic tracks and albums, we have also enhanced them with contemporary features.
These preamps will give you mixing confidence, simplify your creative process, improve your workflow, and give you huge creative control.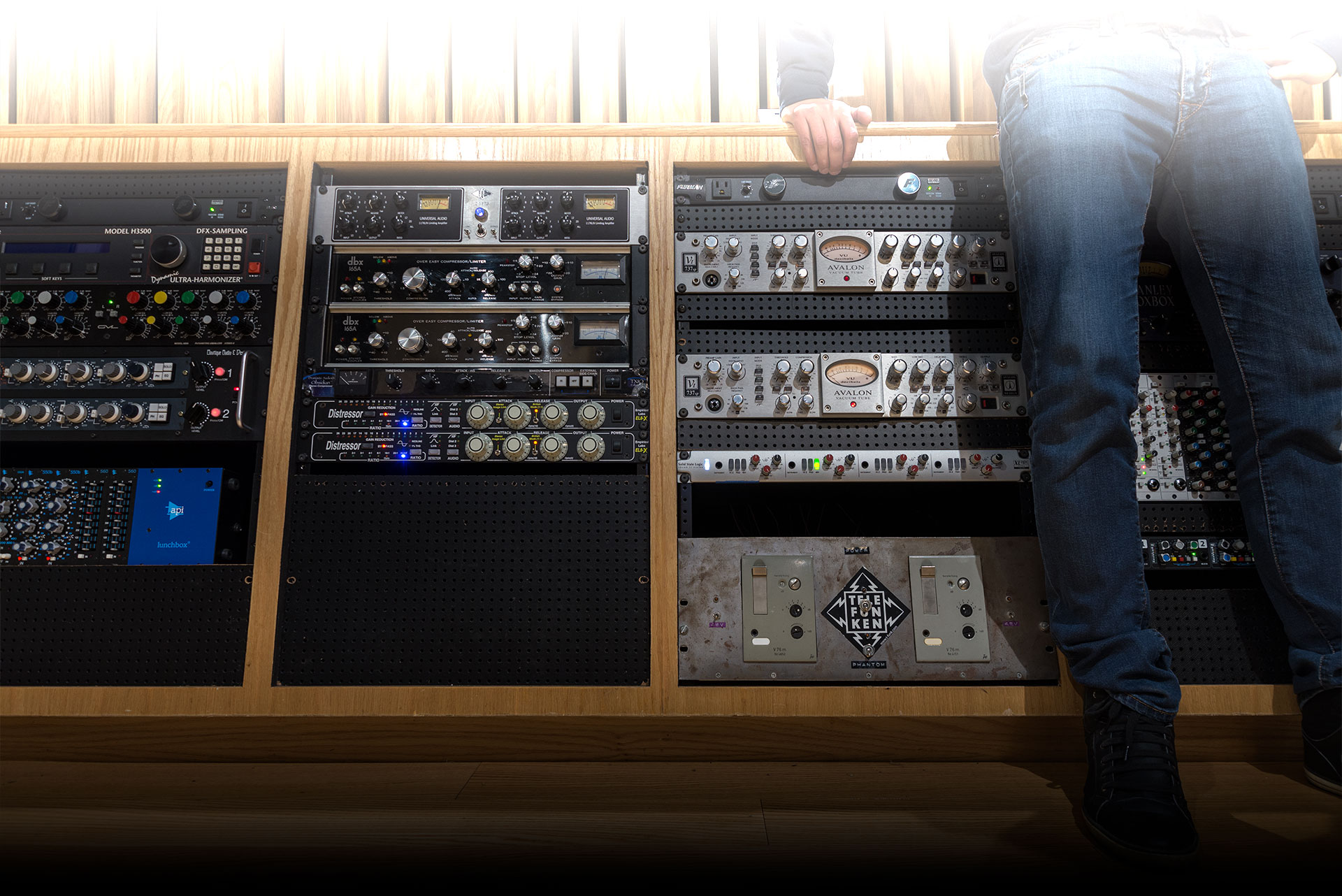 The preamps
that changed the world
Pre 1973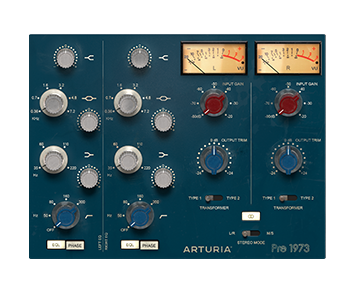 Based on the pioneering work of audio engineering visionary Rupert Neve, the Arturia Pre 1973 is the key to getting that harmonically exciting, solid-state 70s tone.
See more info on Pre 1973
Pre TridA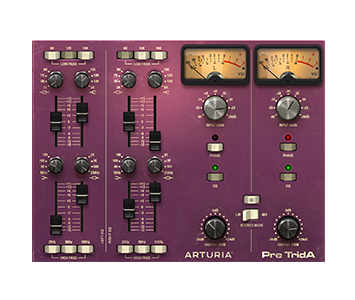 Music industry gold-dust, Trident® Studios' ultra-rare preamp and musical EQ added flavor to countless best-selling hits for over half a century.
See more info on Pre TridA
Pre V76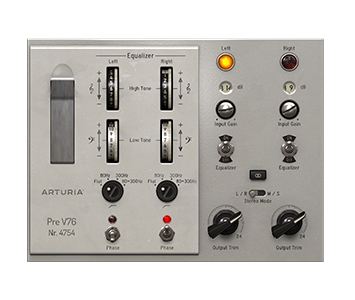 Key to getting that "White Album" sound, these reinvented German engineered, tube-driven broadcast preamps were beloved by Abbey Road.
See more info on Pre V76
As you can see, each of the preamps has carved out its own place in the history of popular music. Now, thanks to TAE®, the same technology that brought you the finest keyboard and synth recreations ever made in V Collection, you too can enjoy the tonal character and inspiring features of these historic preamps.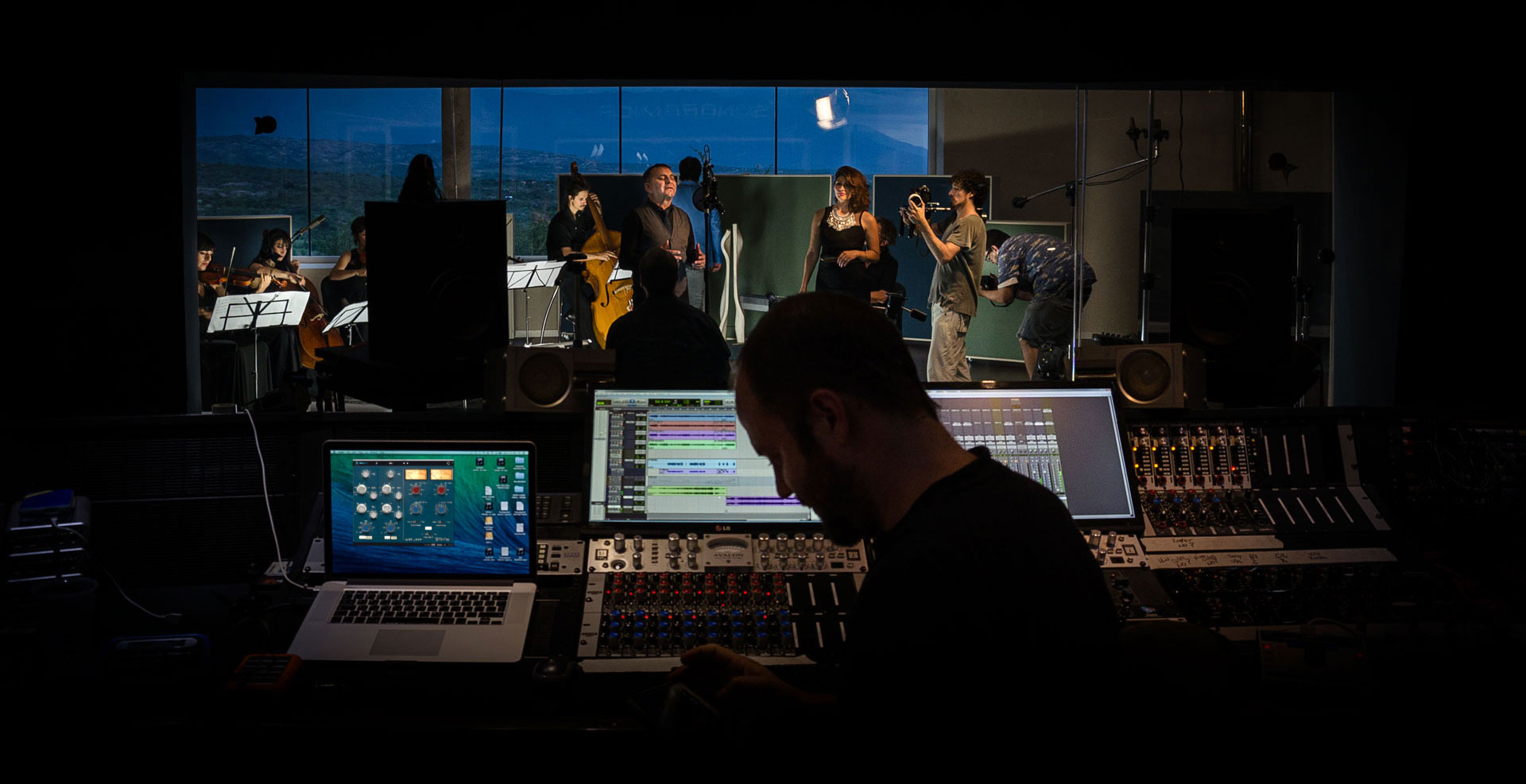 "Why do I need preamps?"
"I already have preamps in my audio interface. Why would I need a preamp plugin?"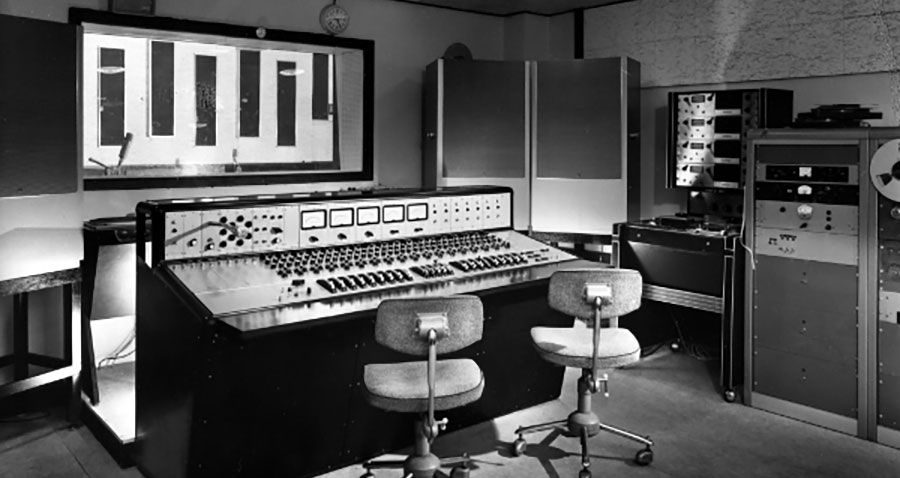 Once upon a time, in the "golden age" of the recording studio, the preamps in mixing consoles were pioneering technology. They boosted the signal from microphones and instruments to workable, mixable levels, and kept the sound clear and pure. At least, that was the theory. In reality, vintage preamps imparted subtle tonal changes in the sound they amplified, exciting their harmonic spectrum and saturating the signal. Their analog components also allowed mix engineers to use their "soft clipping" sound creatively, pushing tracks harder and controlling their dynamics.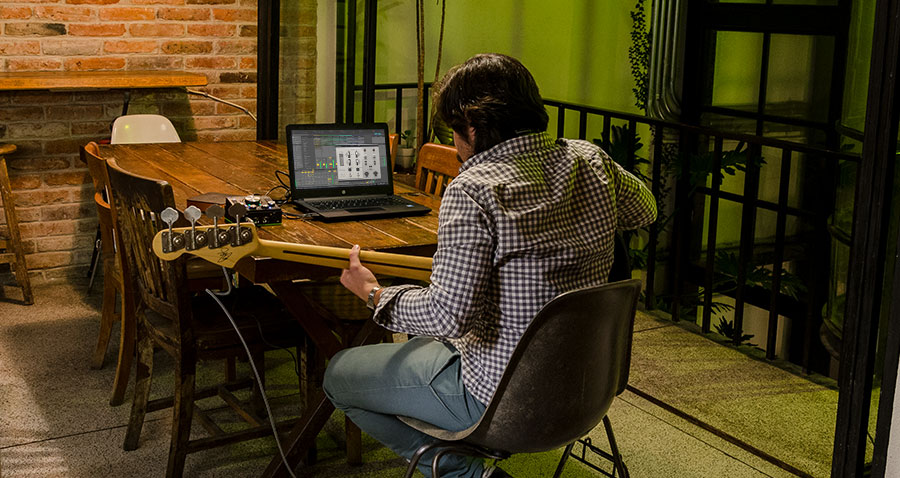 Fast forward to today, and the modern preamps you find in practically every audio interface have a very transparent response, accurately capturing the audio they receive. The downside to this - and one that many modern music producers don't even realize is a problem - is that in the pursuit of pure tone, we have lost the subtle color, flavor, and "magic touch" that vintage preamps imparted. This was the sound behind countless hit albums, the secret of multi-award winning engineers and producers, and the signature of the world's biggest studios.
Now, with Arturia's 3 Preamps You'll Actually Use, you too can enjoy the subtle, and not-so-subtle sound of the greatest mixing consoles, channel strips, and preamps of all time.
Shape vocals with a world-class signal chain.
- Add analog warmth to software instruments.
- Give your bass more weight and clarity.
- Enrich harmonics of instruments.
- Create music you love hearing.
- Mix with confidence.
Press Clipping
"Are they (as they have been so boldly named) in fact 3 Pre-amps and 3 Filters you would actually use? After a few days living with them, my personal answer is an emphatic yes. Add to this a price point which sits at a fraction of all of their hardware and software competitors, and both packages enter the realm of "buy on sight."" Arturia has really captured these signature sounds beautifully."
XLR8R
"Kudos to Arturia for the inclusion of a mid-side mode on all three preamps – it's a great utility to have at the ready for broadening a stereo source, and Arturia's implementation of M/S (plus the inclusion of phase inversion on each model) makes you want to experiment with – and yes, actually USE – these plug-ins. And I guess that's why the naming convention is so spot on for these two bundles – the focus on high ergonomics and function paired with low fuss and CPU impact makes for happy music makers. I will use the hell out of these."
Tape Op
"Great collection of processing tools by Arturia who proves that it's not only about their quality synthesizer and instrument vsts!"
MUZYK FCM
"The proposed colors are particularly attractive and musical. In addition, the implementation could not be simpler."
Audiofanzine
"This is a really good use of them modeling technology (...) It's a very brave, yet catchy title, however, these could well be 3 Preamps you use all the time. They are easy to use, light on CPU load and they sound great."
Pro Tools Expert
A labor of love
Recreating iconic gear as software is no small feat, and enhancing them beyond their original capabilities takes a special kind of passion and dedication.
While highly desirable, these 3 classic preamps have long been out of reach for many musicians, producers, and engineers. We are award-winning modelling experts, and one of our missions as a company is to bring the sound of iconic instruments out of the realms of obscurity, and into the hands of as many musicians as possible. Now, with 3 Preamps You'll Actually Use, we extend our promise to studio gear by creating the definitive software recreations of this historic, influential equipment.
To achieve our goal, we really did our research. We were hunting for just a few very special preamps, equipment that changed the face of music as we know it. We travelled far and wide, studied the originals, spoke to the engineers who know them best, and were meticulous in our methodology and modelling. Our search for perfect vintage tone led us to studios in London, Paris, and Copenhagen, where we able to get up close and personal with the Trident®, Telefunken, and Rupert Neve classics. As soon as we heard them in action, we knew we'd found what we were looking for.
Now it's your turn to discover the inimitable joy of vintage signal processing for yourself.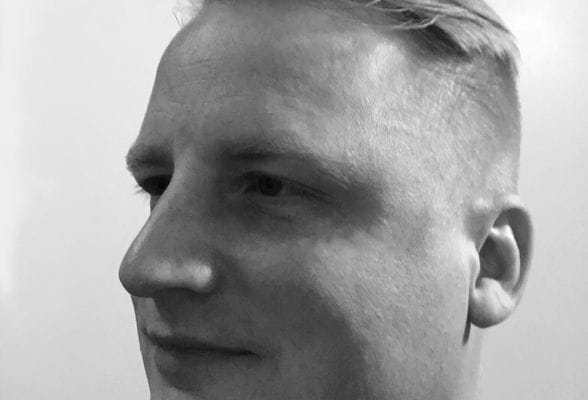 Artists Corner
The Arturia PreAmp Collection is astounding. Love the highend on the Pre TridA and the transformers on the Pre 1973. And the drive those and the Pre V76 is such a welcome addition to my arsenal to exite lackluster sounds and make the track pop a little more. These are making their way all over my mixes. Well done.
Richard Furch
( Mixer - Prince, Frank Ocean, Tyrese )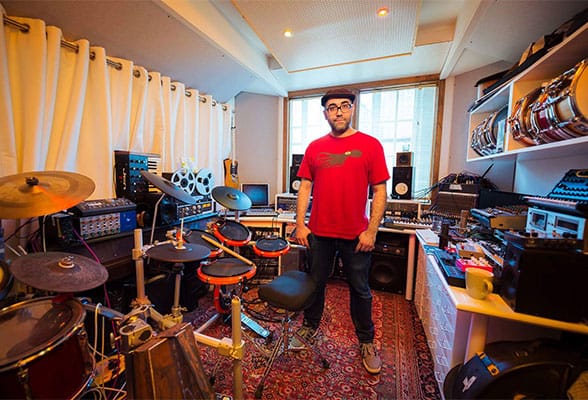 Artists Corner
Arturia have taken the same uncompromising attention to detail that they've shown in their synth modelling and applied it these classic preamps. Incredibly impressive and amazingly realised.
Emre Ramazanoglu
( Engineer / Mixing / Noel Gallagher, Carly Rae Jepsen, Sia )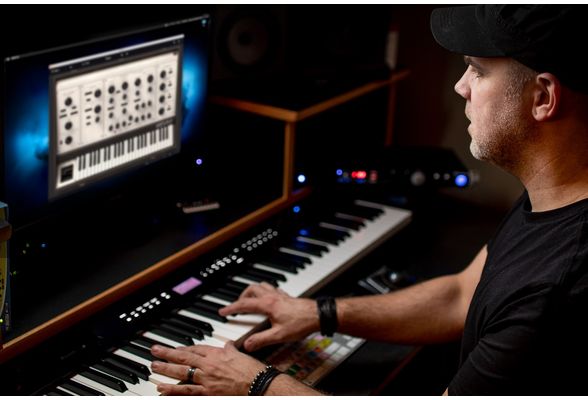 Artists Corner
The Arturia Preamps have changed my production and sound design workflow in many ways. They bring so much life and excitement to otherwise flat sound sources. I have never heard anything like MEMORY BRIGADE in the box to date. Arturia has absolutely nailed this recreation of it! The TAPE-201 is an absolute classic and faithful to the original unit so much that it has replaced the UAD equivalent in my template. I recently moved away from the UAD platform plugins because I wanted to be all native, and was looking for a killer sounding 1176 plugin to replace my UAD stuff. When I first tried the FET-76 I was floored. All the harmonics, color and presence of the hardware was there! The tone, GUI and functionality like Mix, Sidechain, filtering and Mid Side make this an indispensable tool in all my productions.
Christian Matthew Cullen
( Producer / Engineer )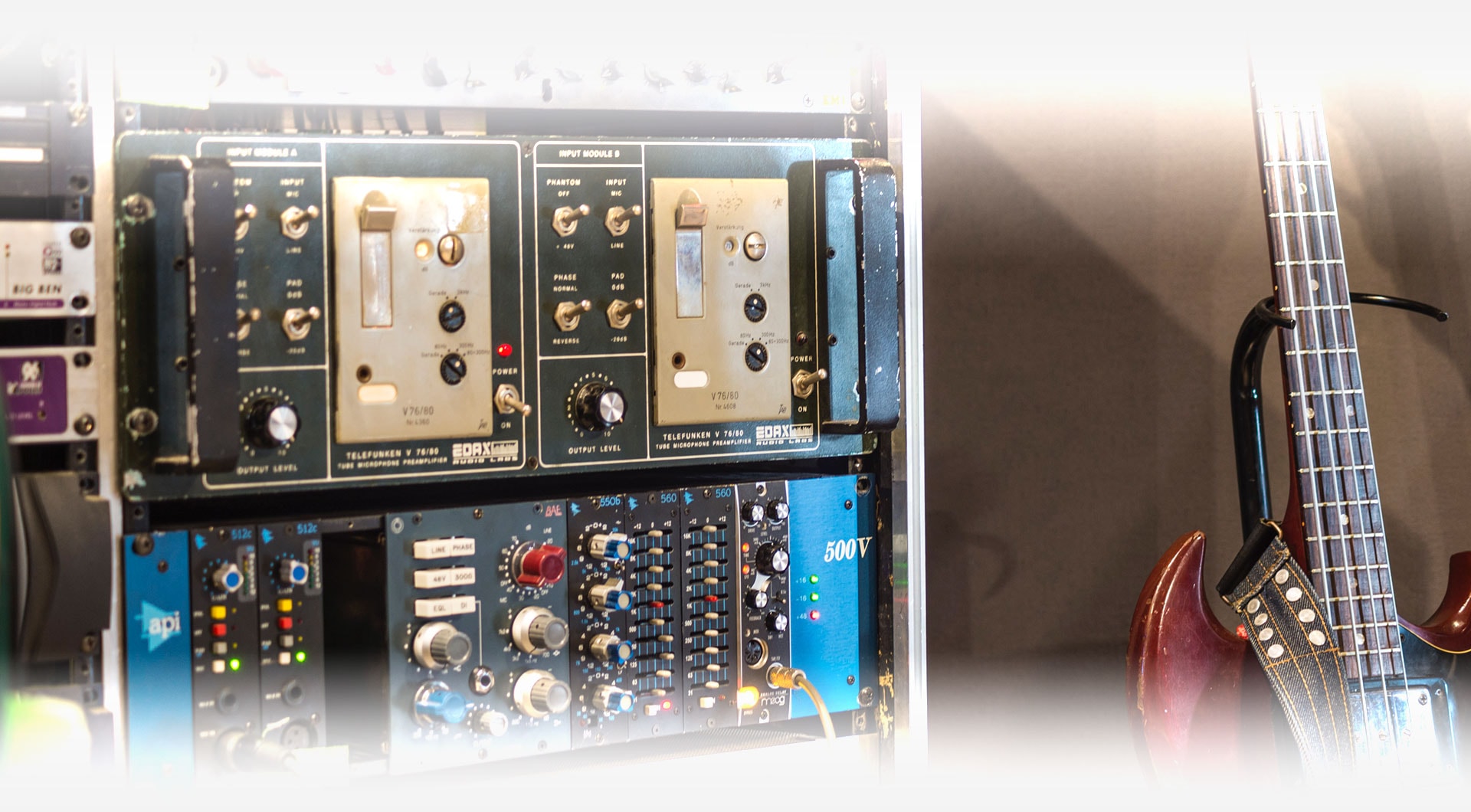 Hear the difference
Let's be honest. Talking about sound can get boring. Why not take a listen to these 4 audio demos to get an idea of what's possible using 3 Preamps You'll Actually Use?
Pre 1973 Demos
The Pre 1973 characteristic tone, combined with the power of M/S processing, add strong character to this live drum track.
click on FX to hear the effect!
The Pre 1973 presence mid bell EQ adds fine tone edge for a crunchier feel in this vocal example with less mud.
click on FX to hear the effect!
The thick and compact low shelf filter preset of the Pre 1973 improves this not-so-well recorded kick drum, adding strong body and low end.
click on FX to hear the effect!
The Pre 1973 analog clipping is clearly heard, favoring the high mids crunch of this hip hop loop.
click on FX to hear the effect!
Pre TridA Demos
Adding mid frequency presence to this elaborate drum loop, easy! Just push the low mid frequency gain fader…
click on FX to hear the effect!
Pre TridA is a winner for pop-rock vocals, enhancing breath and air from this female singer.
click on FX to hear the effect!
This example demonstrates the capacity of the Pre TridA equalizer on this rock guitar riff.
click on FX to hear the effect!
In this exemple the Pre TridA is used to give a closer and intimate feel to the voice and guitar, while adding a nice mid-high frequency edge.
click on FX to hear the effect!
Pre V76 Demos
The Pre V76 is used here in Mid-Side mode to slightly widen the stereo while adding nice subtle and warm presence.
click on FX to hear the effect!
In this example, the Pre V76 is used in parallel of the drum bus, adding a nice presence and tone to the whole drum kit, emphasizing the snare.
click on FX to hear the effect!
In this exemple a Pre V76 was used on each of the 3 tracks to get the vintage mixing console flavor.
click on FX to hear the effect!
A very subtle vintage tube presence added on every tracks of this classsical music duet.
click on FX to hear the effect!
Supercharge your DAW
However you use these plugins, you'll be safe in the knowledge that they are fully compatible with your setup. These plugins work with all major DAWs, are fully NKS-compatible, and are available for both Windows and MacOS. Explore, experiment, express yourself
FX doesn't just fulfil every production need and give you that authentic studio sound. It makes mixing, mastering, and creative sound design accessible and enjoyable for everyone - no technical knowledge required.
ASC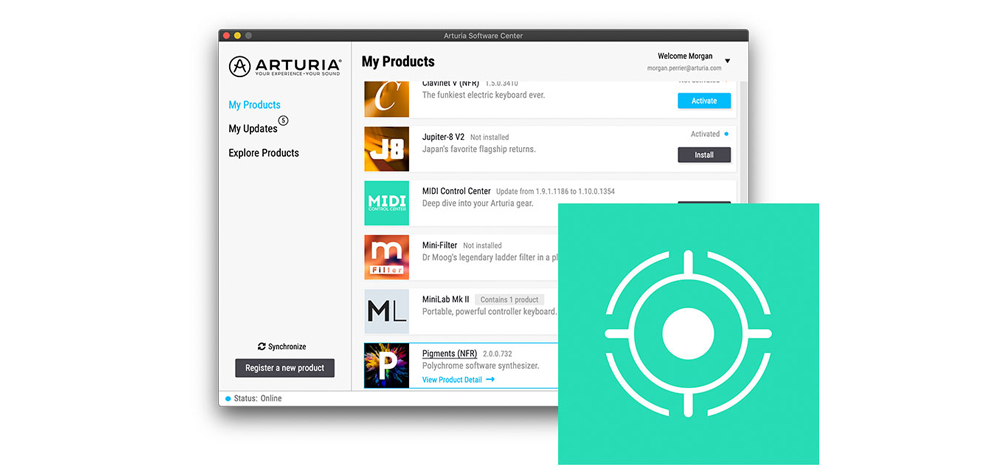 Arturia Software Center lets you download, organize, and update all of your Arturia software titles in one place, as well as manage all of your licenses across multiple devices. Keep it simple.
Learn More
Download the ASC
Resizable GUI
Whether you want the full visual immersion of our classic effects emulations, or to save precious screen real estate, the interfaces for all of your Arturia plugins can be resized to a scale that suits you.
Real-time control
Every parameter in every FX Collection plugin can be mapped to your favorite MIDI controller for instant, hands-on control of your mix. Sweep a filter, crank a preamp, or warp your modulation on the fly.

TAE® and Phi® Powered
Proprietary technology allows us to model these iconic instruments on a deeper level for new levels of immersive realism. TAE® offers unmatched analog emulation down to component-level detail, while Phi's state-of-the-art physical modeling brings material acoustic resonance into the virtual instrument world like never before. Next-level engineering means next-level sound.
Learn More
Platform specifications
: Win 8.1+ PC: 4 GB RAM; 2 GHz CPU.
1GB free hard disk space
OpenGL 2.0 compatible GPU
: 10.13+: 4 GB RAM; 2 GHz CPU.
1GB free hard disk space
OpenGL 2.0 compatible GPU
Required configuration
VST 2.4 (64-bit), VST 3 (64-bit), AAX (64 bits with PT 11), Audio Unit (64-bit), NKS* (64-bit DAWs only).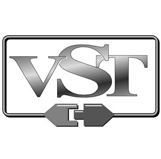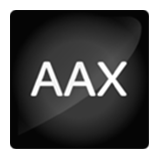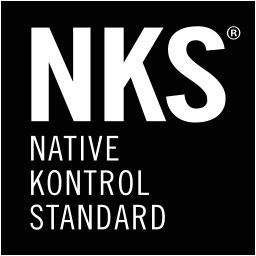 Protection
The software is protected by the Arturia Software Center. You can learn more about it here.
All manufacturer and product names mentioned on this page are trademarks of their respective owners, which are in no way associated or affiliated with Arturia. The trademarks of other manufacturers are used solely to identify the products of those manufacturers whose features and sound were studied during the development. All names of equipment, inventors, and manufacturers have been included for illustrative and educational purposes only, and do not suggest any affiliation or endorsement by any equipment inventor or manufacturer.