PaprTape
The gentle side of a Freak
PaprTape
The gentle side of a Freak
Having worked on projects in New York, Taiwan, and Beijing, Tony Yang AKA PaprTape weaves pads and sounds of the urban environment into a kaleidoscope of soothing yet powerful ambience. We caught up with him to talk about how he utilized MicroFreak's capabilities for Burberry's sensual ad campaign.

A teleporting soul
Sound and music have a huge power to move and transport us to different places. PaprTape's soundscapes create a future nostalgia of the present moment that aches in a beautiful way.
His portfolio spans work in film, theater, new media, and beyond. He's worked with a host of influential creatives and visionary brands, from Philip Glass to Marshall Amplification. Ultimately it's the relationship between music and motion, audio and video, that acts as his creative catalyst.
I think sound and music have a very intimate relationship with each other, together with the moving picture. That's where they manifest into an expressive art form, which can take the audience to another world.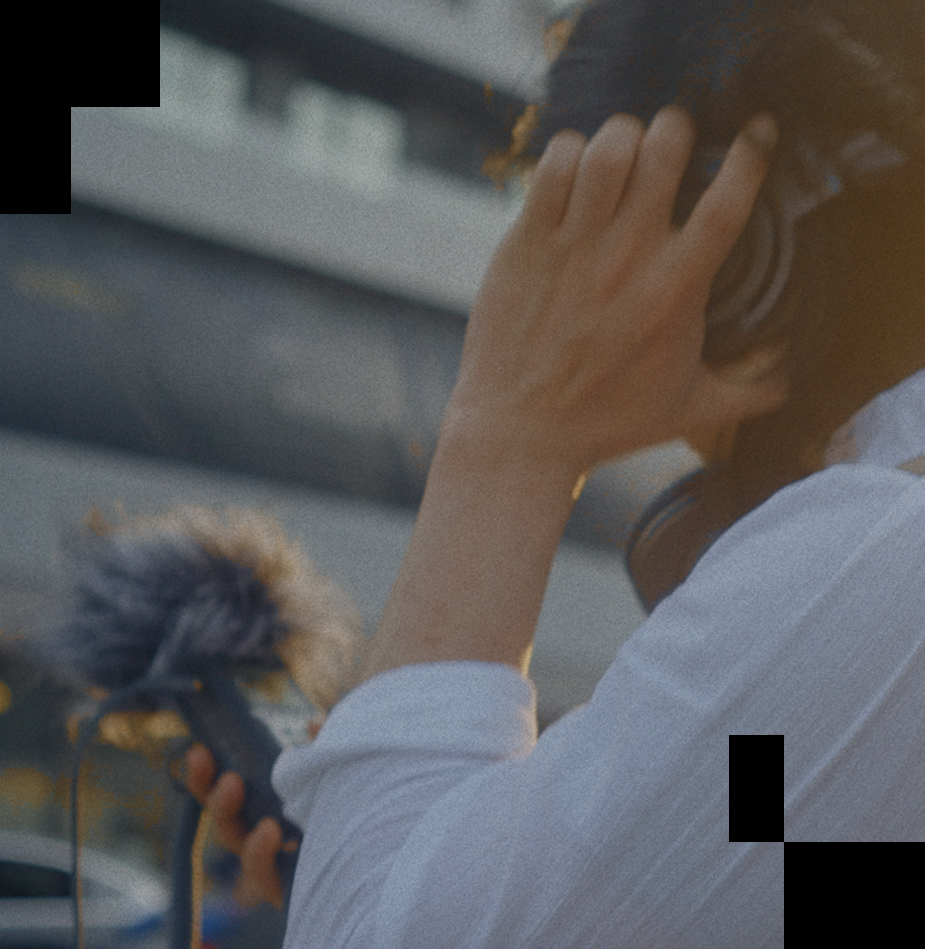 MicroFreak x Burberry
London-based Burberry is widely considered to be one of the great fashion houses of our time. Founded in 1856 by Thomas Burberry, the brand earned its prestige over the course of the 19th, 20th, and 21st centuries, now operating stores in over 50 countries, and worn by everyone from Billie Eilish to Queen Elizabeth II.
Yang's chance to work with Burberry was exactly that - chance - and one that he knew was too good to pass up.
I got this project through my friend Jerry. One day, he just started doing videos for Burberry. Burberry's a prestigious brand, and they're constantly pushing boundaries.
The campaign in question focuses on Burberry's limited edition Olympia Bag, designed by Riccardo Tisci. The short ad that Yang provided music and sound for is just over a minute's worth of dance, abstract imagery, and surreal projections.
The actor featured, Mia Kong, opens the ad on a swing within a cage, draped in delicate transparent material. It follows her into the cage as her surroundings flicker and flash. She transitions to a simulated beach within a pitch-black studio. At one point, she releases a bird from the Olympia bag itself...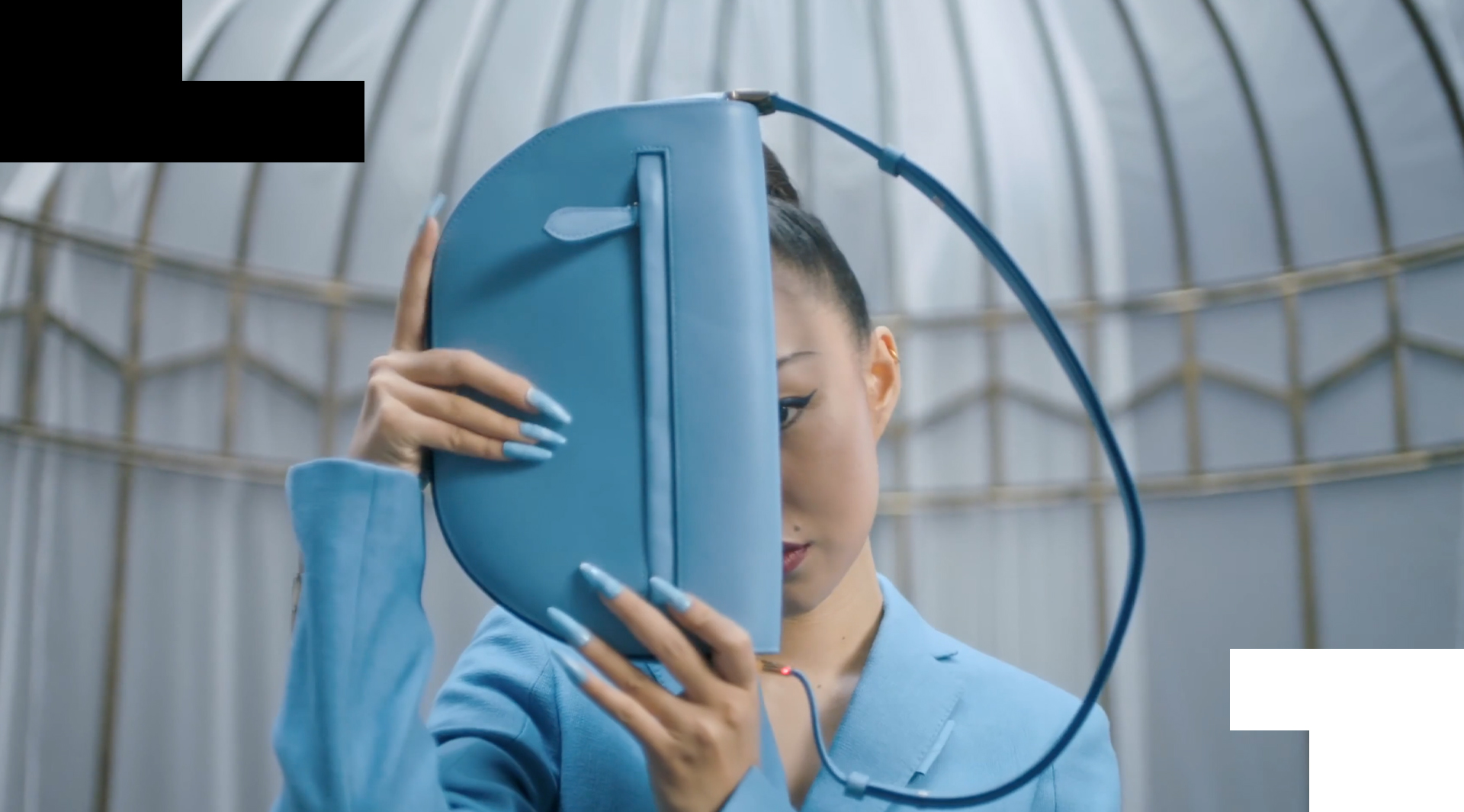 The sound of Olympia
Such surreal and evocative imagery requires an instrument that can transition from one sound to the next with the same immediacy. An instrument that can sound like a cage, then a beach, then a bird in flight. For a revolutionary synth like MicroFreak to accompany such a groundbreaking, elegant brand, it was a match made in heaven.
We worked back and forth with different concepts, different ideas, different musical genres, until we came up with something that we both are satisfied with, and feel that fits Burberry's image.
Finding a sound that appropriately reflects an inner state can become a daunting journey, but when sonic exploration is that easy, the right solution is always around the corner.
During the scene, where the actress was in a state of confusion and coming to a realization, that's where I used MicroFreak to create scratch-like sound effects.
Thanks to its versatile digital oscillator, unusual sounds are easy to discover. Plus, you can virtually rewire and reconfigure its signal chain and controls with the 5x7 modulation matrix, opening the way to even bigger sonic dreams.
Because MicroFreak has four voices, I find that it's also very easy to create pads. That can blend very well in the environment.
The dreamy and omniscient nature of the sound in the Burberry's Olympia Bag campaign is what mesmerizes its audience. With 16 Oscillator modes including 5 bespoke Arturia engines, 7 modes from Mutable Instruments, and 3 Oscillator modes designed with Noise Engineering, MicroFreak is sure to bring out any artistic vision to life.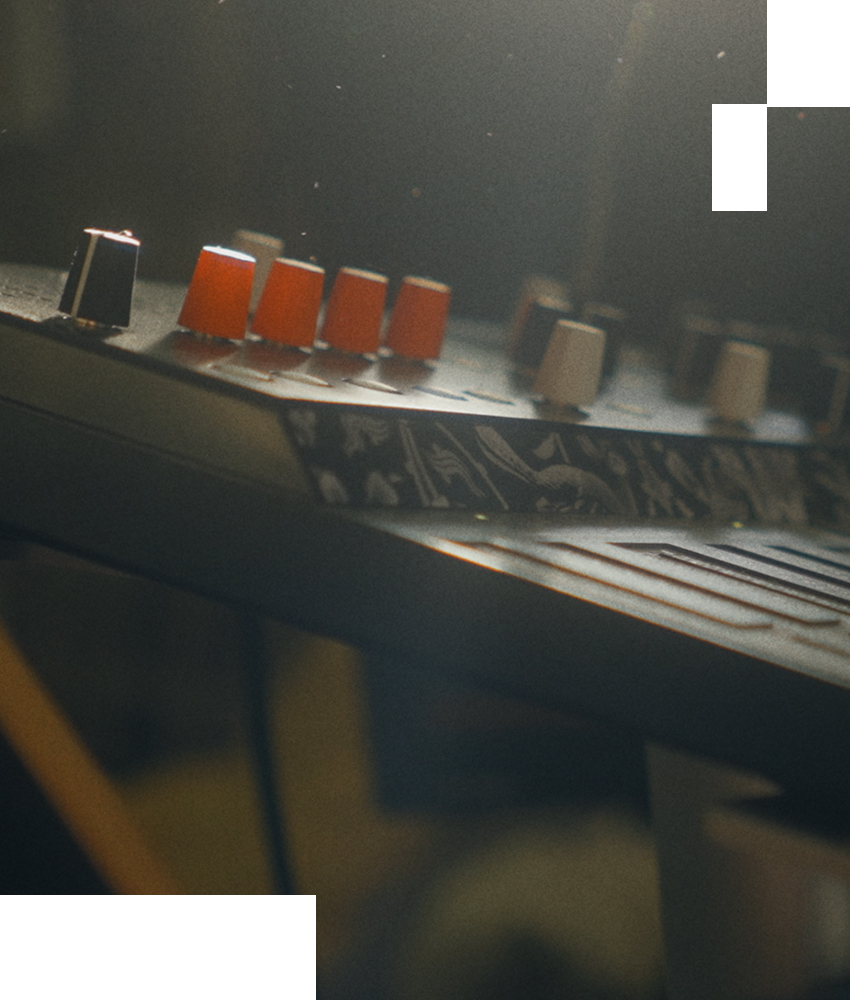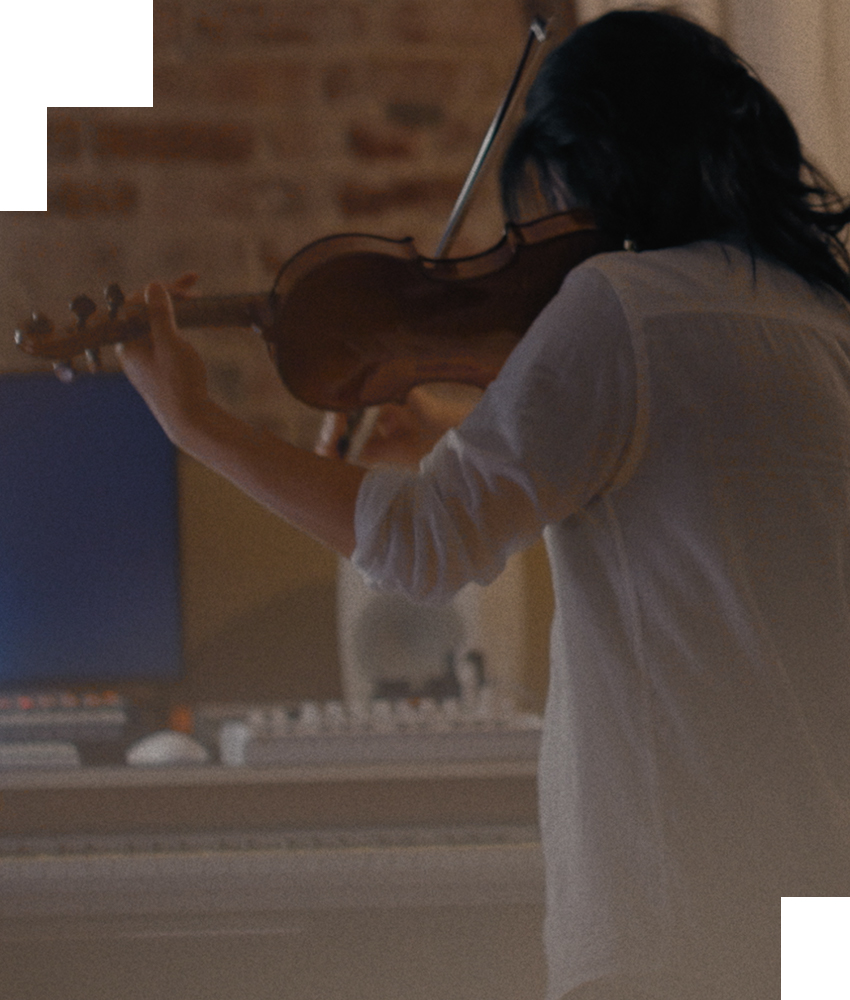 A seeker's mission
For me, sound is a form of expression and something that, for some reason, I'm just obsessed with.
The hardware synth rewards the curious - that's why we included modes like Wavetable, KarplusStrong, Harmonic Oscillator, and Superwave.
But starting simple is what can often lead to magic.
The luxury of having so many tools and technology - we can really get lost. Sometimes, it could be just easier to find something you're comfortable with, and just go from there.
An easy-to-use compact tool is perfect for moments when producers feel overwhelmed, and the innovative Spice and Dice sequencer serves to get any producer out of a stagnant funk.

Portable studio as a modern campfire
A part of Arturia's Sound Explorers mission is to support musicians working together, and we create our tools to make that shared journey easier and more inspiring.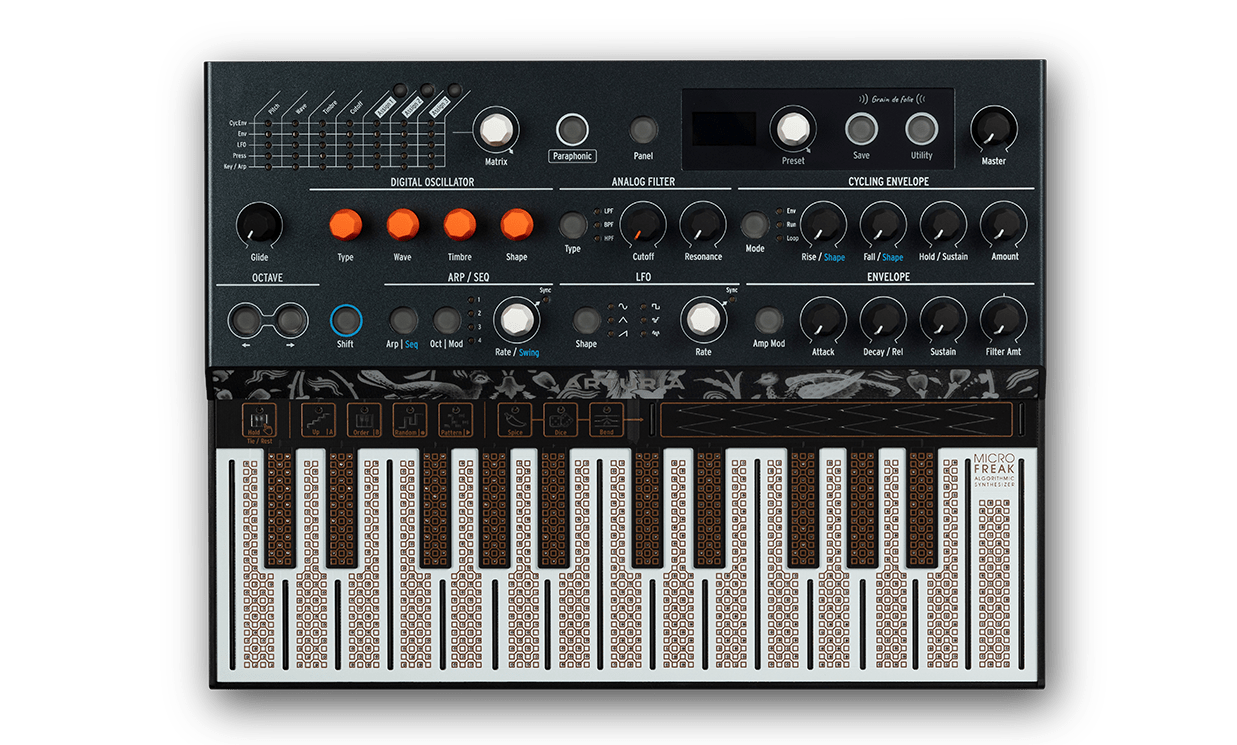 Discover MicroFreak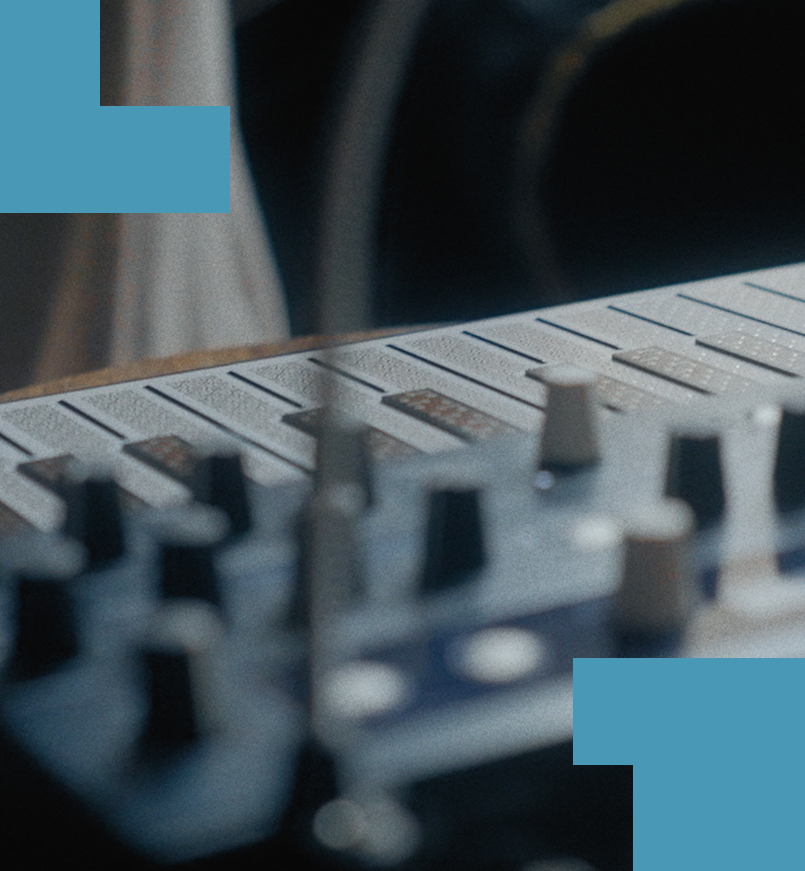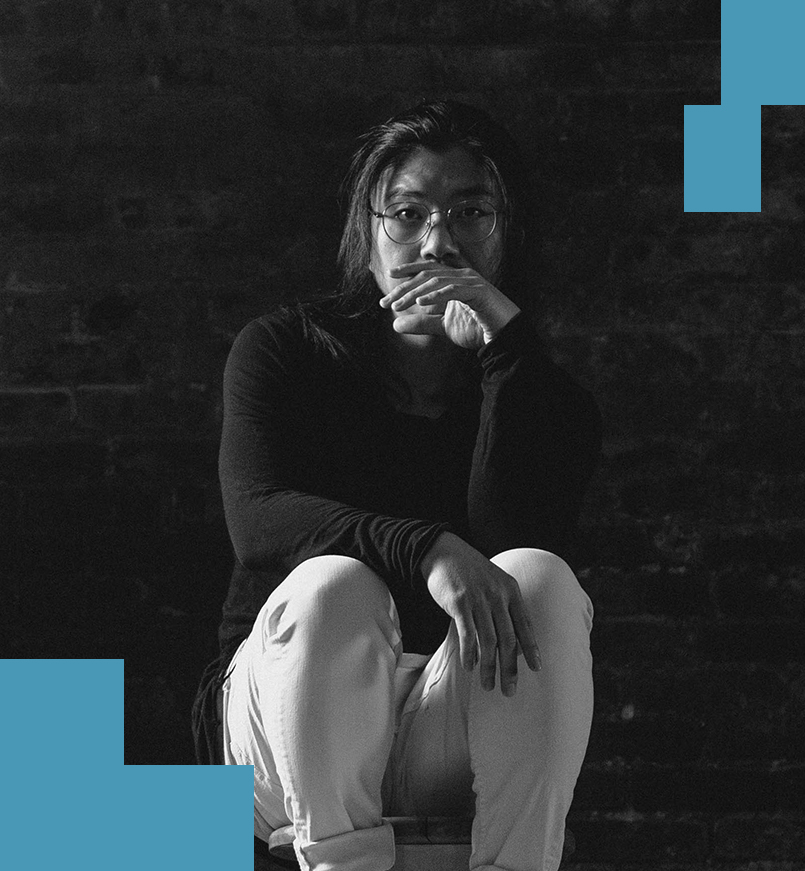 Having an instrument that is easy to carry around and it's easy to use really allows me to connect and work with other people. And it helps us to share ideas with the rest of the world.