Risa Taniguchi
meets DrumBrute Impact
Risa
Taniguchi
meets DrumBrute Impact
Risa Taniguchi is one of Japan's most exciting new electronic music producers. She recently added our fiery DrumBrute Impact to her creative setup, so we got in touch to find out how she's using it.
Around the time when I started DJing, the club scene in Tokyo was deeply connected with its fashion scene. One of my friends brought me to a club one day, and that was when I felt a real connection with electronic music for the first time. Before that, I had been obsessed in the classical music world. The electronic music act I fell in love with was Chemical Brothers.
Since I was a child, I've been playing classical piano, and was also taught to play the violin and trombone in school. I'm not sure about what the modern music education is like now, but looking back when I was there, my music class was pretty much about singing and performing together, so electronic music was something very new to me.
DrumBrute Impact is such a great instrument to use in electronic and techno music.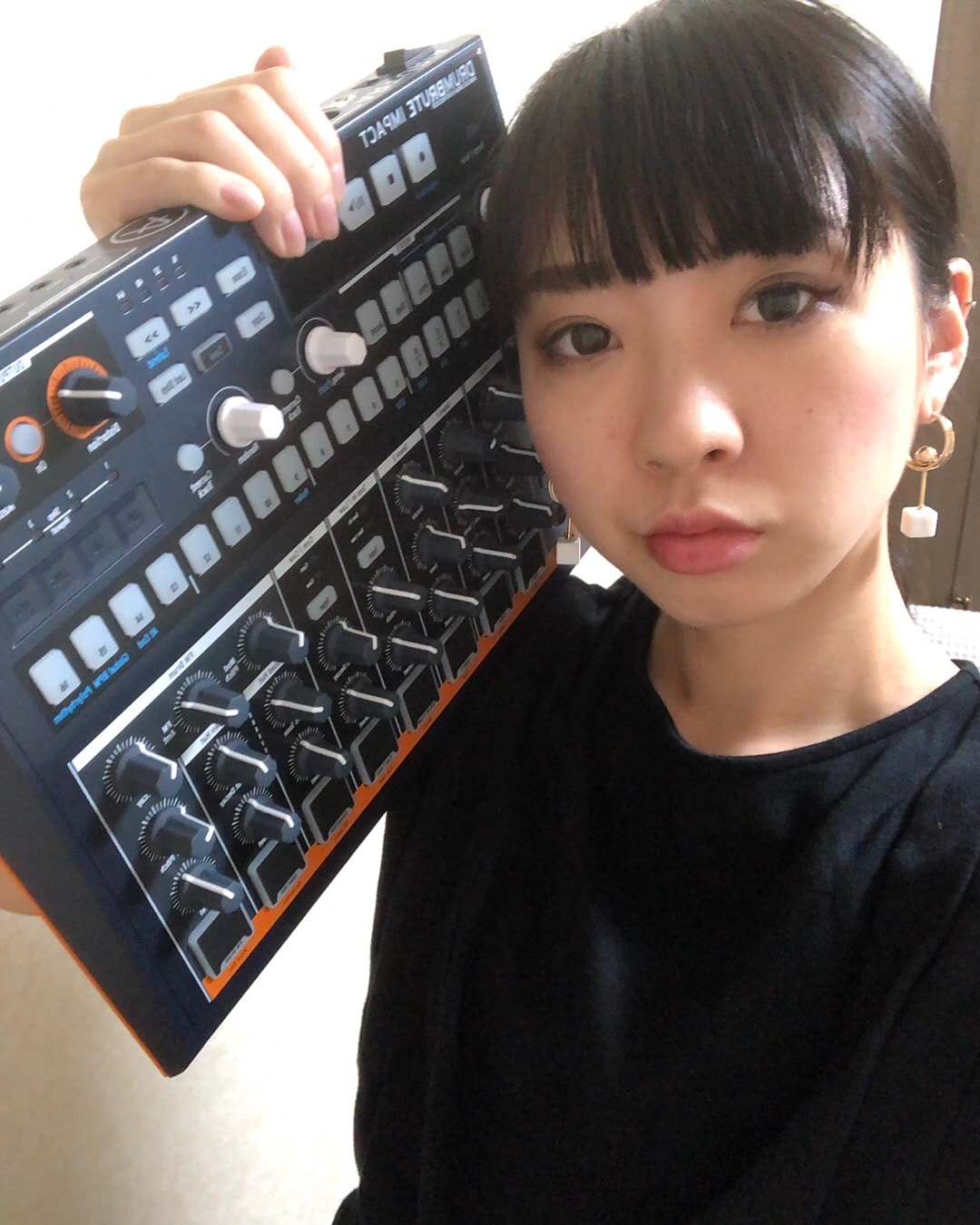 I usually go with the flow with DrumBrute Impact, and enjoy jamming to get a big picture of the drum programming for my entire song. I also sometimes record single drum hits to my computer and use it as a one-shot sample.
I generally start a song either with recording a vocal sample or sequencing drums.
I believe the power behind the DrumBrute Impact is its sound quality.
For me, it's more about the way it sounds rather than its sequencer or other functions.
Playing at SXSW in the USA was one of the most precious memories in my DJ life so far. It was amazing to see how people reacted very directly, following my set, and when it reached a boiling point, they went crazy. The following US tour was also amazing, I really liked playing at Bossa Nova Civic Club in Brooklyn, especially.
For the year ahead, I'm planning to really define my sound, and ask myself "what is my music", rather than try a variety of sounds. Also, 2018 was pretty much about creating my music, so in 2019 I'd like to perform more often and hopefully play at many venues in countries all over the world. When I do, DrumBrute Impact will definitely be a part of that.