Scoop Deville
A beat-maker's approach with Pigments 3
Scoop DeVille
A beat-maker's approach with Pigments 3
If you've heard any of the most influential hip hop over the past 15 years - from Snoop Dogg to Kendrick Lamar - you've heard the Grammy-nominated work of Scoop DeVille. A seasoned veteran and an unstoppable creative force on the scene, his process is one that calls for immediacy, immersion, and always something unique - for Scoop, that's where Pigments comes in…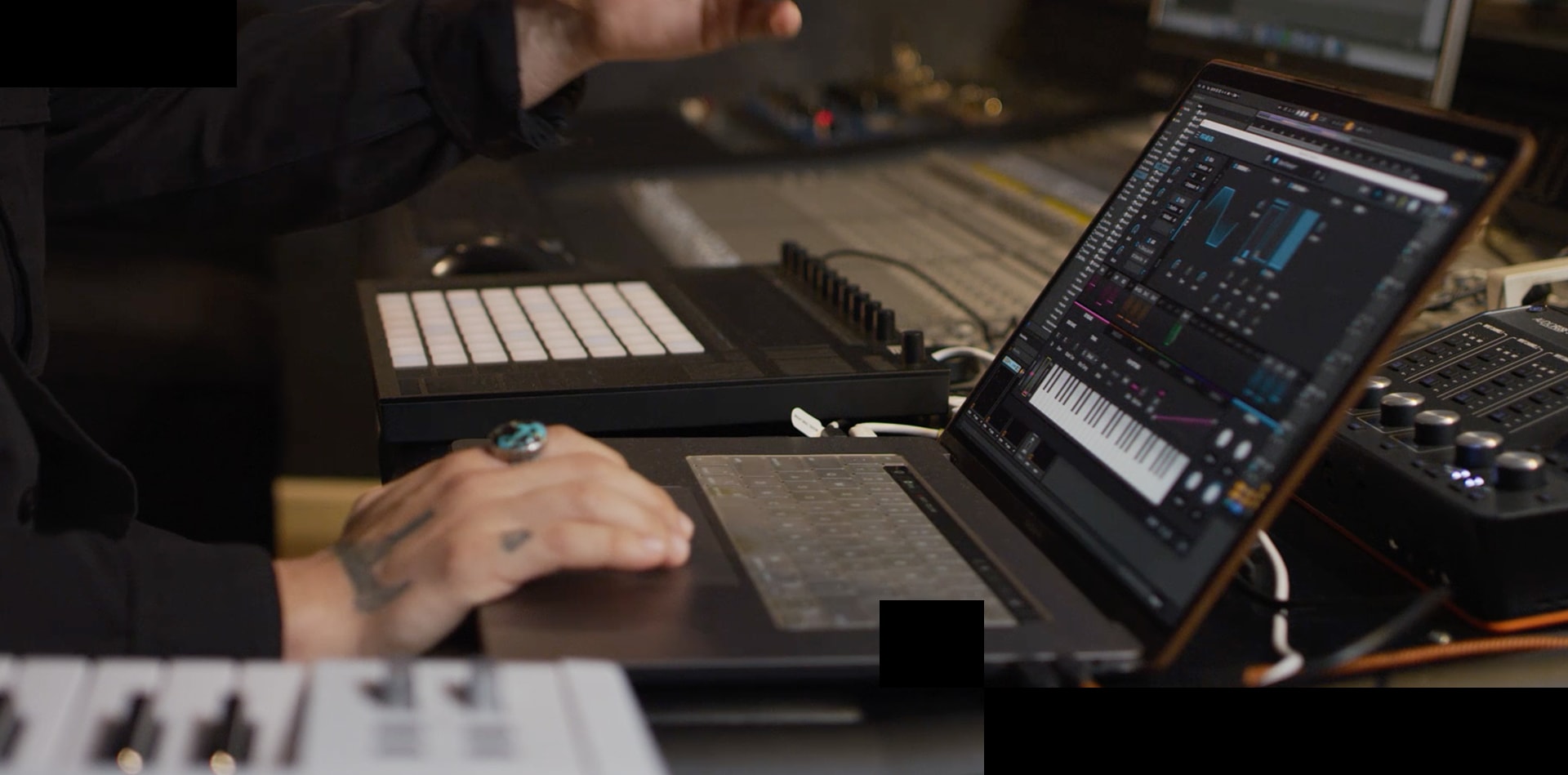 Family values
Despite only being in his 30s, Scoop DeVille's career already spans decades. Born and raised in a musical home, he was writing music before he hit double-digits, and rapping even before that - his father is none other than Latino hip hop royalty Kid Frost.
He was producing records by his teens, and before he knew it, the phone rang - and wouldn't stop ringing. The A-listers got in line, each wanting to get in on the Scoop; Dr. Dre, Snoop Dogg, Nipsey Hussle, 50 Cent, Busta Rhymes. His work on Kendrick Lamar's breakthrough 'good kid, m.A.A.d city' earned him a Grammy nomination.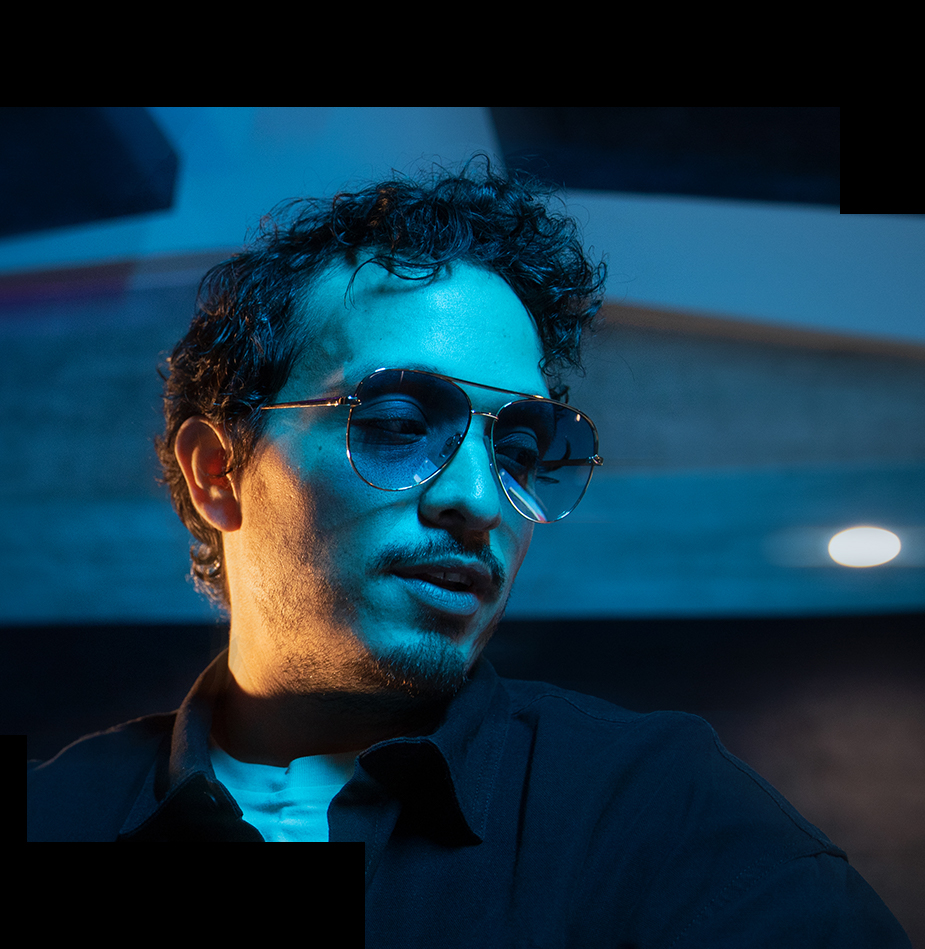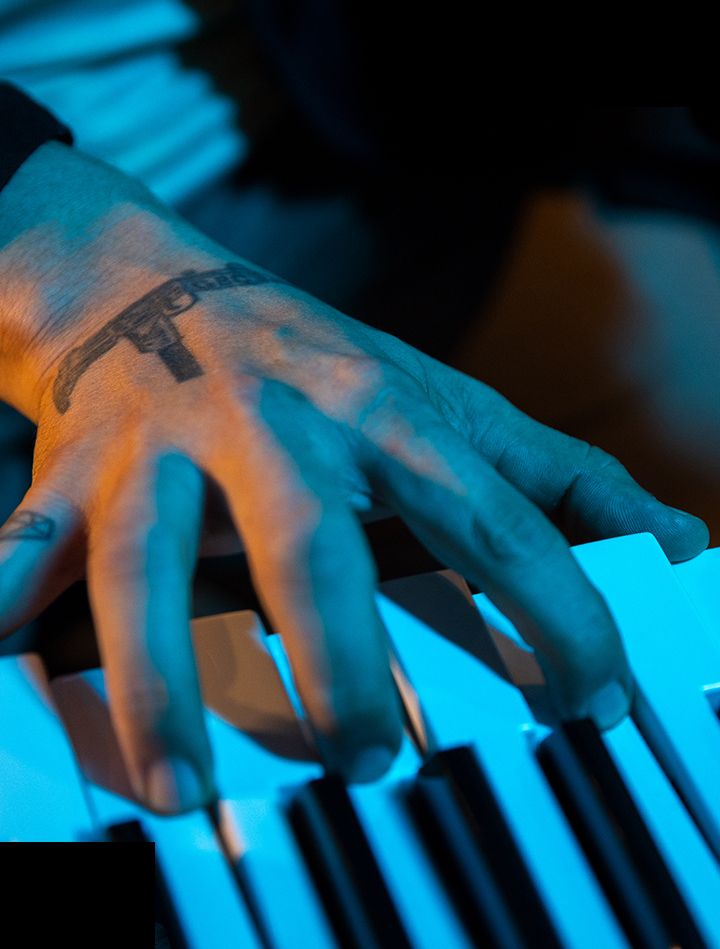 A beat-maker's approach
The depth of sound - I'm so deeply inside of it now that I don't hear things the same!
For something to stand out and make an impact, Scoop makes a point of immersing himself in his tools. With Pigments 3, it didn't take long for him to get familiar, with a workflow built to encourage experimentation and exploration of sound on a higher level.
For me to even just do that in [Pigments] and not have to seek it out - I love doing things right on the spot as I'm creating so this is perfect for me. Right as I'm building this track or making this sound, I can make a sound close to being finalized and mixed.
For Scoop, the impact of music doesn't end with the music itself. Composition and production aside, it has to bring something new to the listener - a vibe, a feel, a message. To achieve this, you need tools that can do things differently, that can inspire you to really say what you want to say, and how you want to say it.
That's the most important thing: find the goosebumps. More so than just trying to hit the right notes - I want things to be felt different, to be heard different.

Scoop DeVille's Pigments tips
Scoop fires off some of his favorite new features of our polychrome softsynth, from instant-access FX to finding the quickest route to your desired sounds.
Multiband compressor
A new addition to Pigments 3, the Multiband compressor gives you total control over the dynamics of any sound, and even lets you polish the EQ response in detail. Scoop uses it on a deep glissando bass part to swim through a processed downtempo beat; removing the high-end detail and suppressing the mids, he then boosts the bass frequencies for a warm, pumping sound that grounds his beat.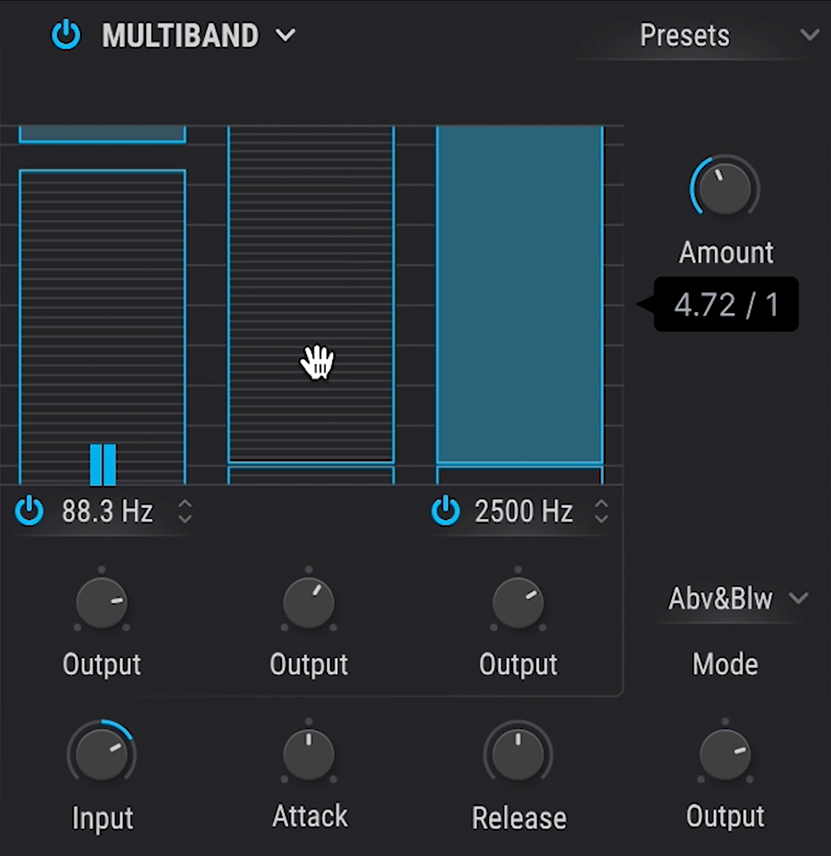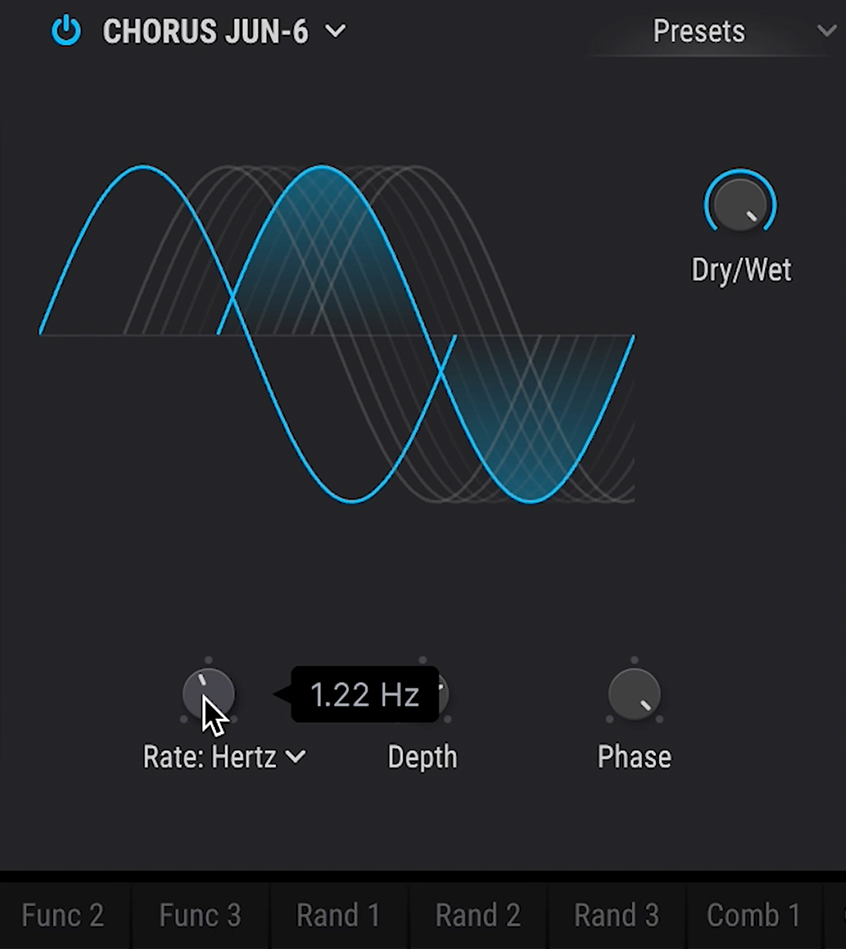 Chorus JUN-6
Combining a classic analog effect with the cutting-edge architecture of Pigments can bring spectacular sonic results - Chorus JUN-6 is taken from our Juno emulation. Scoop deploys it on an echoing pad that washes over his mix in glorious swirling stereo; he sets the rate to 1.22Hz, depth to 4.44ms, phase to 180°, and dry/wet to maximum. Instant analog sparkle.
Ready-made inspiration
During our session, Scoop spends some time browsing through Pigments 3's extensive preset library. Within minutes, he hones in on a particular preset - Glasgow 808 - featuring an 808-style punch created with the harmonic engine, and some subtle echo added. It's a sound so unique, he adds it straight into his 'liked' list without any tweaks.

A new standard
Pigments is a softsynth decades in the making, built to enable curiosity, to push the envelope, and to unlock sounds yet unheard of. It's the result of extensive research, of innovation, and ultimately, of a passion for synthesis and sound.
For Scoop DeVille, it fits into his flow perfectly, and watching him use the latest version - Pigments 3 - it's evident that the sonic exploration has only just begun.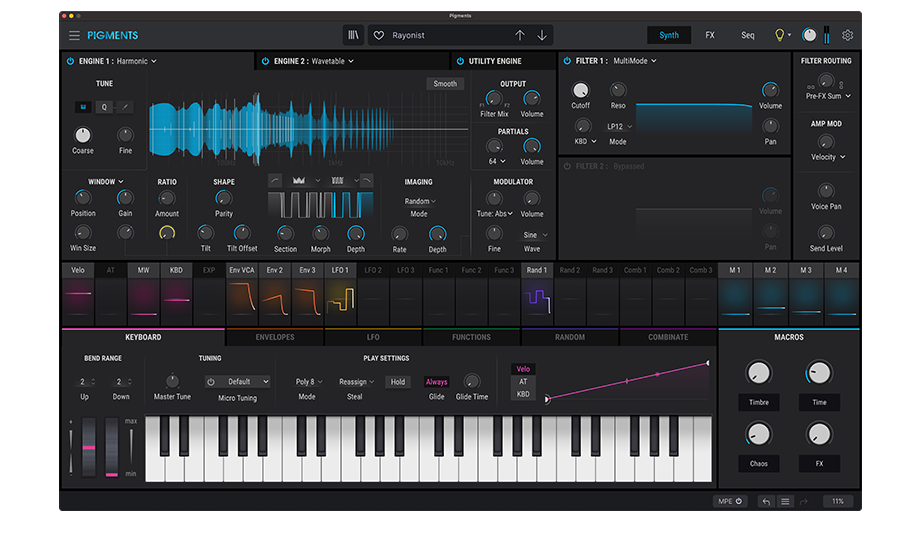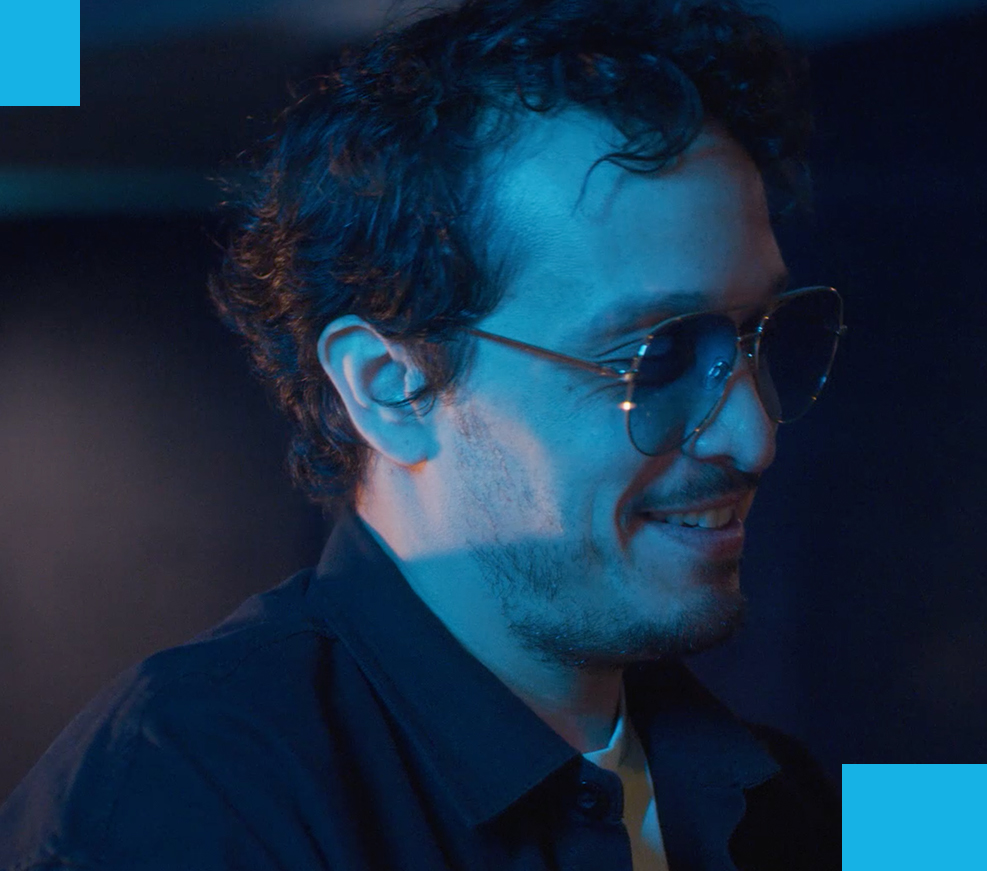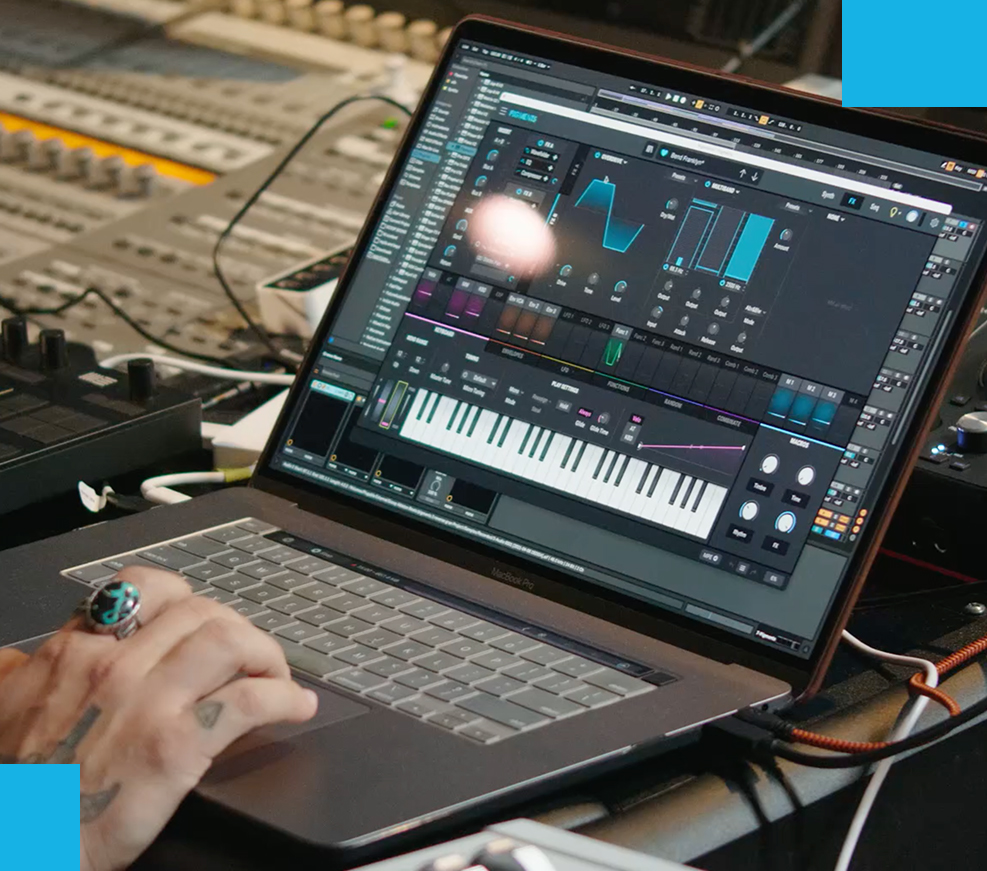 There's so many different layers to music and sound - and appreciation - all over the world. That's how some of our most amazing pieces of gear are built; by people who appreciate the sonics, the quality, the pieces that are so important to what we need to project what we're trying to say musically.