SNOW PATROL
Synthtastic guitars
SNOW PATROL
.....
As the bassist and backing vocalist of Snow Patrol, Paul Wilson abounds with the musical know-how on how to complete the emotional spectrum of a song.
We chatted with Paul about songwriting and experimenting with bass sounds on his go-to synths in the V Collection.
Celebrating 25 years and a new album
Our new album 'Reworked' just came out and we're doing a short tour to commemorate the 25 years we've been a band - which is insane - and this album. It's a short tour of theatres, like Royal Albert Hall. We've got strings and brass and vibraphones and all sorts of different instruments.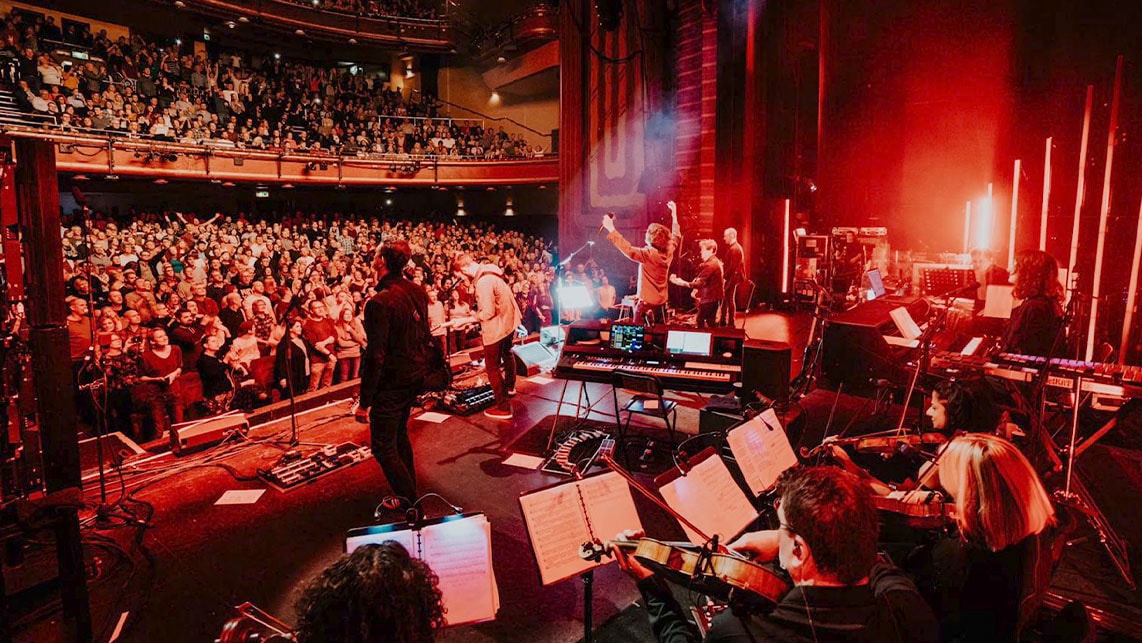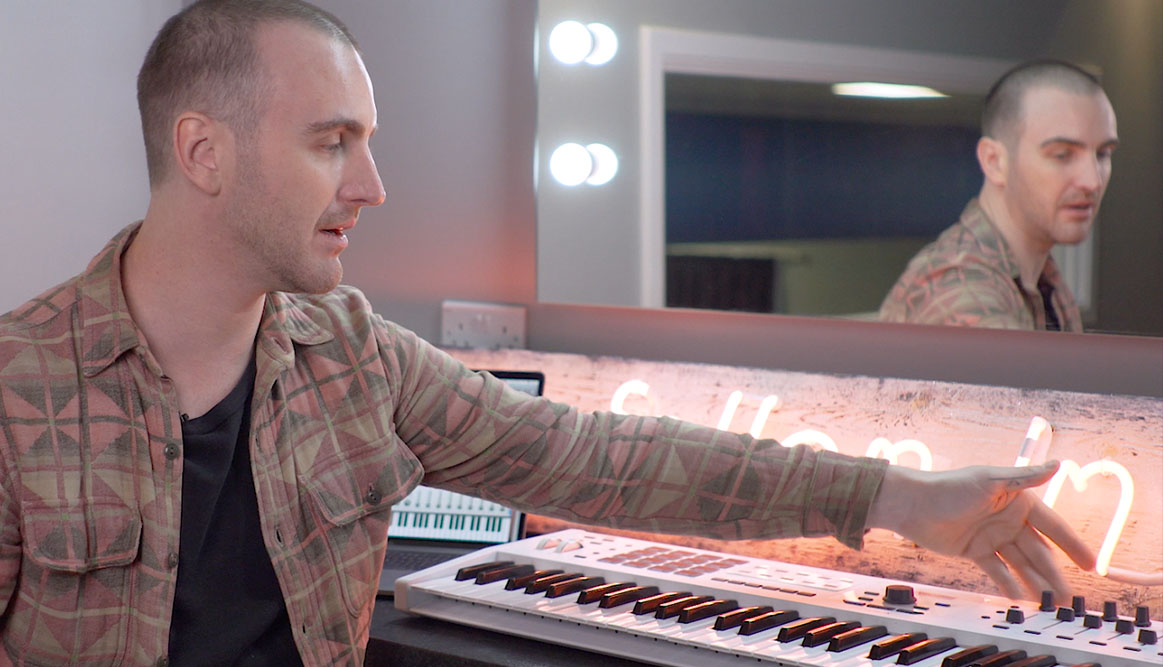 Translating electronic beginnings to a rock sound
I started off doing a lot of dance music in the late 90s and I used to DJ in clubs and make electronic music and techno music. I've always used synths with music. Snow Patrol - it's loads of synths. The music is mainly guitar based, but pretty much every song has a synth in it somewhere, and a lot of bass sounds. I tend to play bass synth on records a lot of the time, or bass synth on real bass just because I think it sounds better, you get more control over the frequencies, especially the sub-sonics.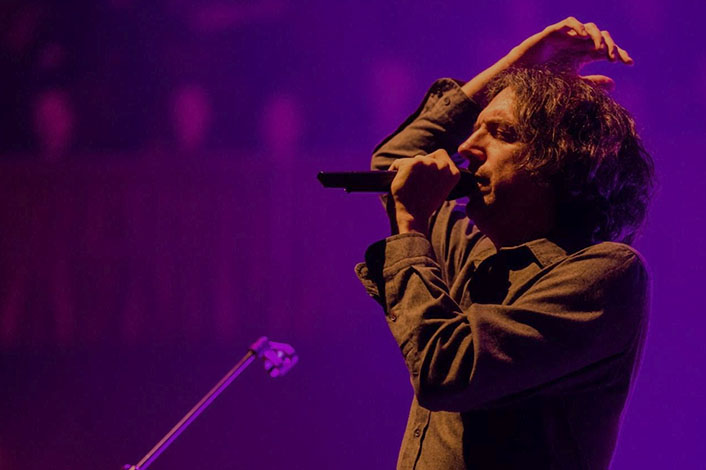 Songwriting journeys
Gary literally writes hundreds of songs.
We usually play around on the acoustic guitar or the piano, and then we go in the studio and just come up with the structure together.
Sometimes you never know what the sound is going to be. When we first wrote 'Chasing Cars', it was almost kind of an electronic dance track, and we did about five versions of it. Eventually, it turned into the song it is, so you never know.
To the people who ask me about advice, I would say - write two hundred, and then you get a good one.
Bringing layered tunes to the stage
Making music is usually quite quick. My favourite part is finishing these songs and then changing them to be performed live. That's some of the hardest things, especially when you use twenty synthesisers in the studio to make an album. Then you have something like the V Collection, and you can have all of them playing at the live concerts.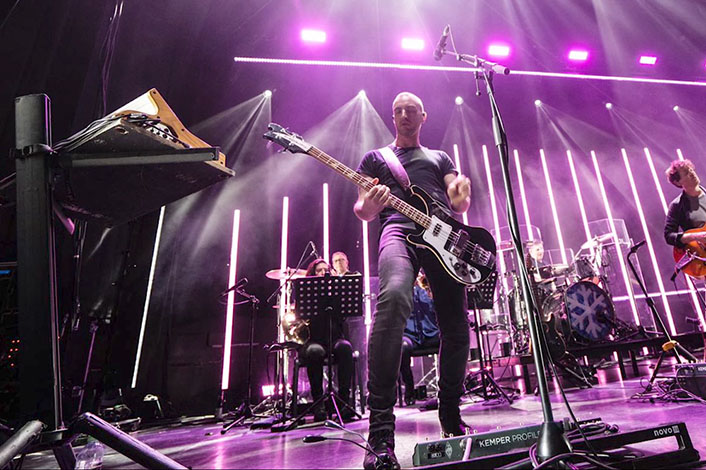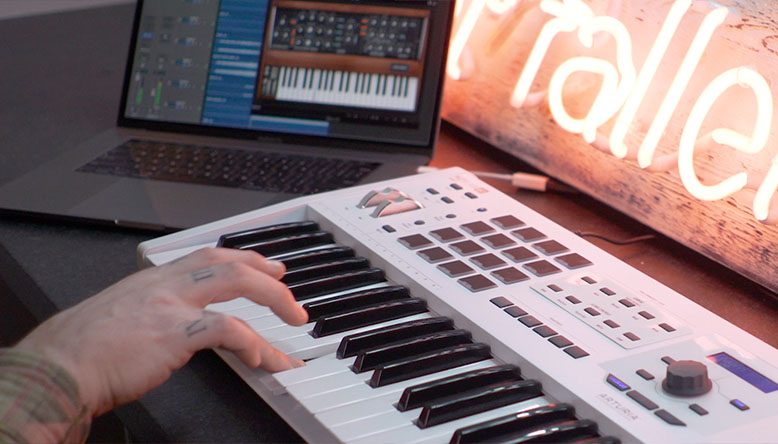 Synth experiments
I think if you know the sound you want already, sometimes that might be too predictable.
It's always good to try other things, something like the Buchla, which are quite unpredictable synths, because you never really know what you're gonna get. I don't really know how the Matrix works as well. Those synths are definitely something you can really experiment with.

THE ICONIC SOUNDS OF THE V COLLECTION
There are certain sounds in there, like in the JUP-8V or Prophet or Mini V, that everyone knows and loves and you can just bring them up, they're all in the presets. The presets are great - you have the bass sounds, the lead sounds, so you can literally just go straight to bass sounds and flick through until you get something you want. You can tweak it, the cutoff, the resonance and then you've got what you want very quickly. It's pretty amazing.
On Matrix 12 V
I have a Matrix 6. The Matrix 6 is a digital controller / synthesiser so it doesn't actually have any controls on it, it has the little buttons you press up and down in the menus and stuff. It's quite amazing to have the Matrix 12 on the software to dive straight into all the presets. It's incredible.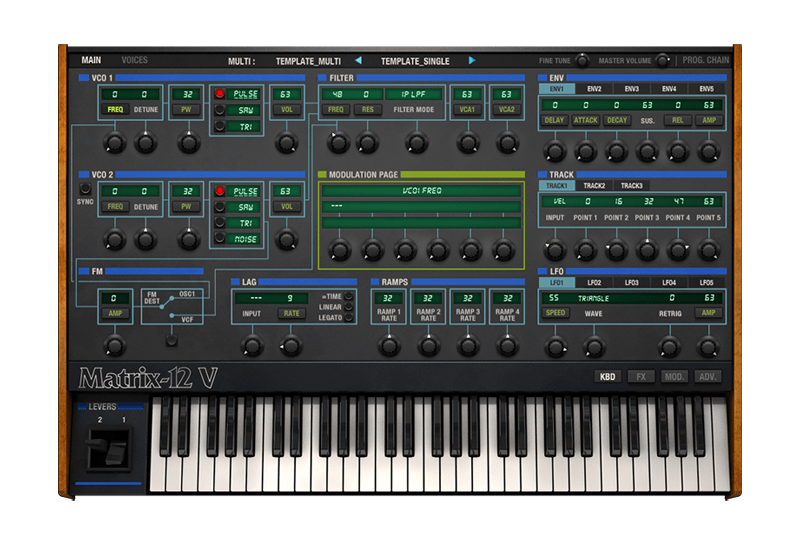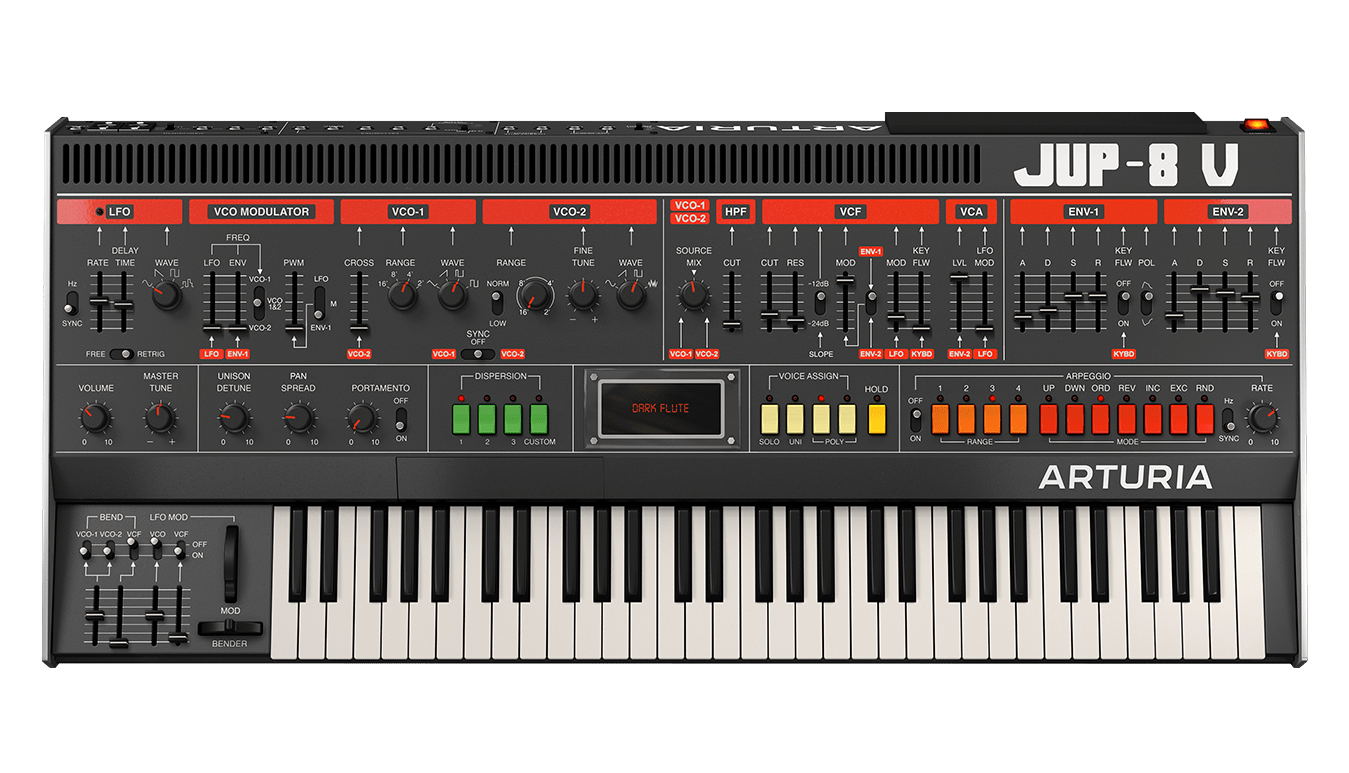 On layering Jupiter 8 V synths
I fortunately bought a Jupiter 8 in '99 for just over £1,000. It's funny because since I've had V Collection, I barely plug it in, which is a sacrilege, but the amazing thing is you can stack eight of them together, bust them, or put your filter or effect on all of them at the same time. It's much easier to control - it's pretty cool.
On probing the Moog Modular V
I know quite a lot of these synths but when it comes to something like the Moog Modular, I must admit, I don't know it that well. Sometimes it's a bit of trial and error. So it's kind of fun seeing what happens when you just plug in things together and see what comes out. Some of the sounds you get - it amazes me. I didn't think you could get sounds like that.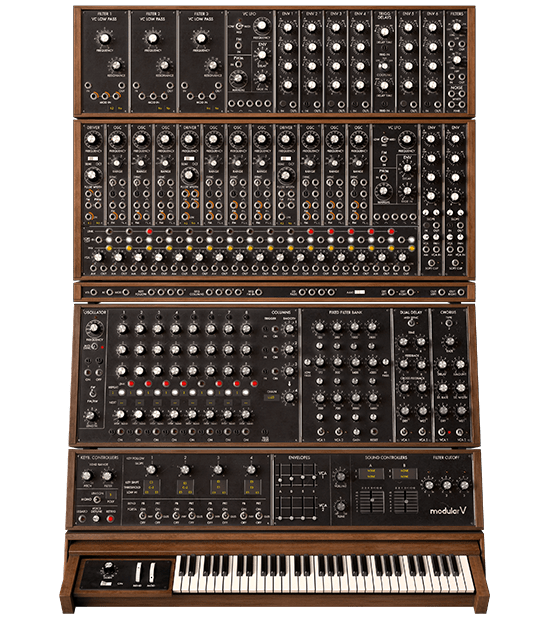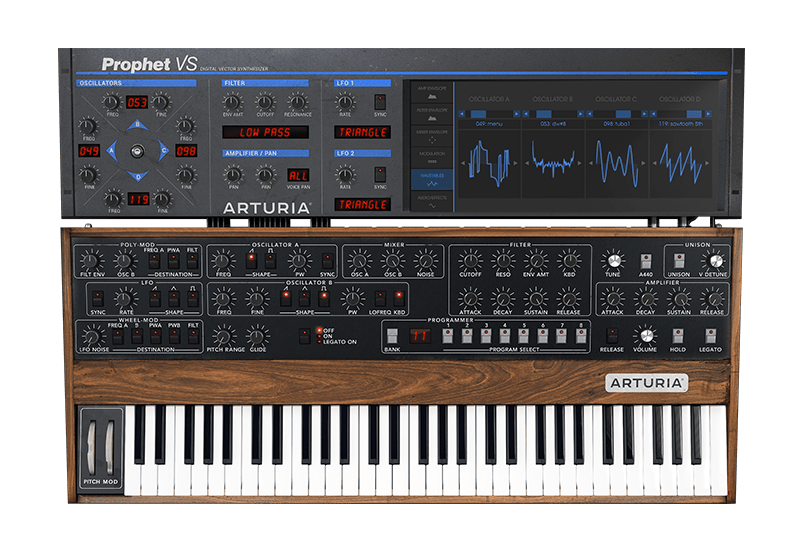 On the unique sound of Prophet V
Prophet has its own sound, it has a high mid-range, the frequency is much brighter and harsher than a lot of the other keyboards but it just has the best bass, and the sound and the kind of unison with the oscillators, that kind of chorus, it's something like the Juno chorus. It has its own sound - it's just incredible, it's definitely a go-to synth.
On the satisfying presets of Mellotron V
The Mellotron is great. I actually used the Mellotron with my own samples because we used it a lot to get to something original, like bits of guitar sounds, to put them in and then layering them. They have pedals as well, so you can put the guitars through the pedals and then you can distort them and then play that with the keyboard, that's a really cool thing to do with the Mellotron. The presets are amazing, some of them, the Beatles kind of sounds, they're spot-on.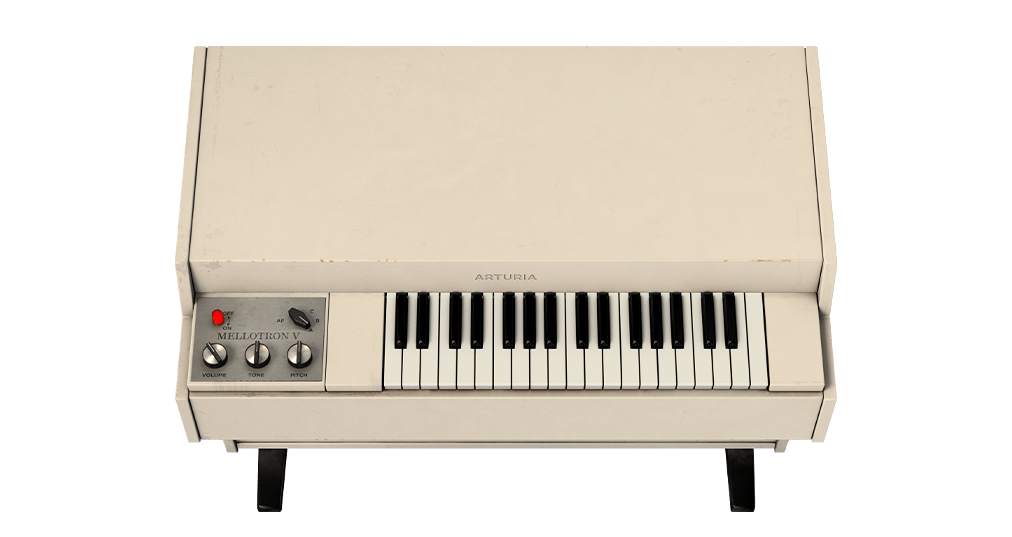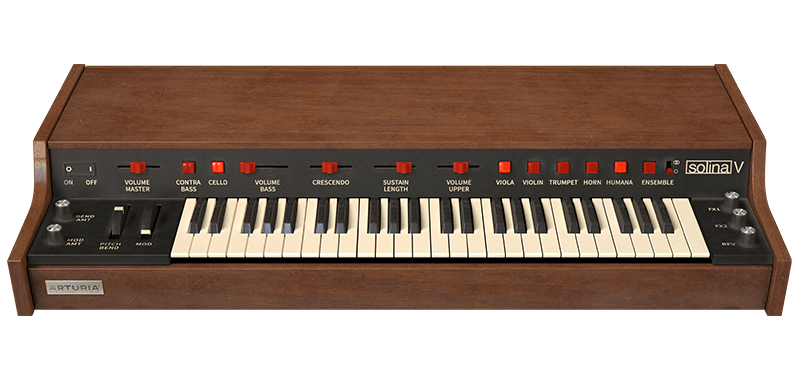 On the epic, familiar sounds of Solina V
I've never actually played this thing before and the first time I actually did was in the V Collection, and I just realised what it was, I'm like: 'Oh my god! That's where these sounds come from!' It's incredible. I used it a lot.
On KeyLab MKII and the future of music equipment
I love all the CV / Gate stuff on it, it kind of has everything in one tool. The technology is advanced - I can't wait to see what happens next. It's gonna be virtual reality music, we'll have a Moog and Jupiter 8 around us and we will play them (with our arm movements). That will be the next thing.