SUPERBOOTH

2017: A Space Odyssey
WELCOME BACK TO THE FUTURE
Superbooth 2017 takes place at FEZ Berlin.
Arturia, along with the many other electronic music companies, visit Superbooth to exhibit our latest products and meet you, the musician. The Arturia Lounge is situated at the Orbitall, an ultra-modern space centre which aims to bring the topic of space travel and the universe closer to the public.
Based on this concept of the surroundings, The Arturia Lounge is an area to experience our synthesizers, controllers, and software instruments. Get hands-on with the music equipment, meet the makers and product designers, and learn how to push the boundaries of electronic music production.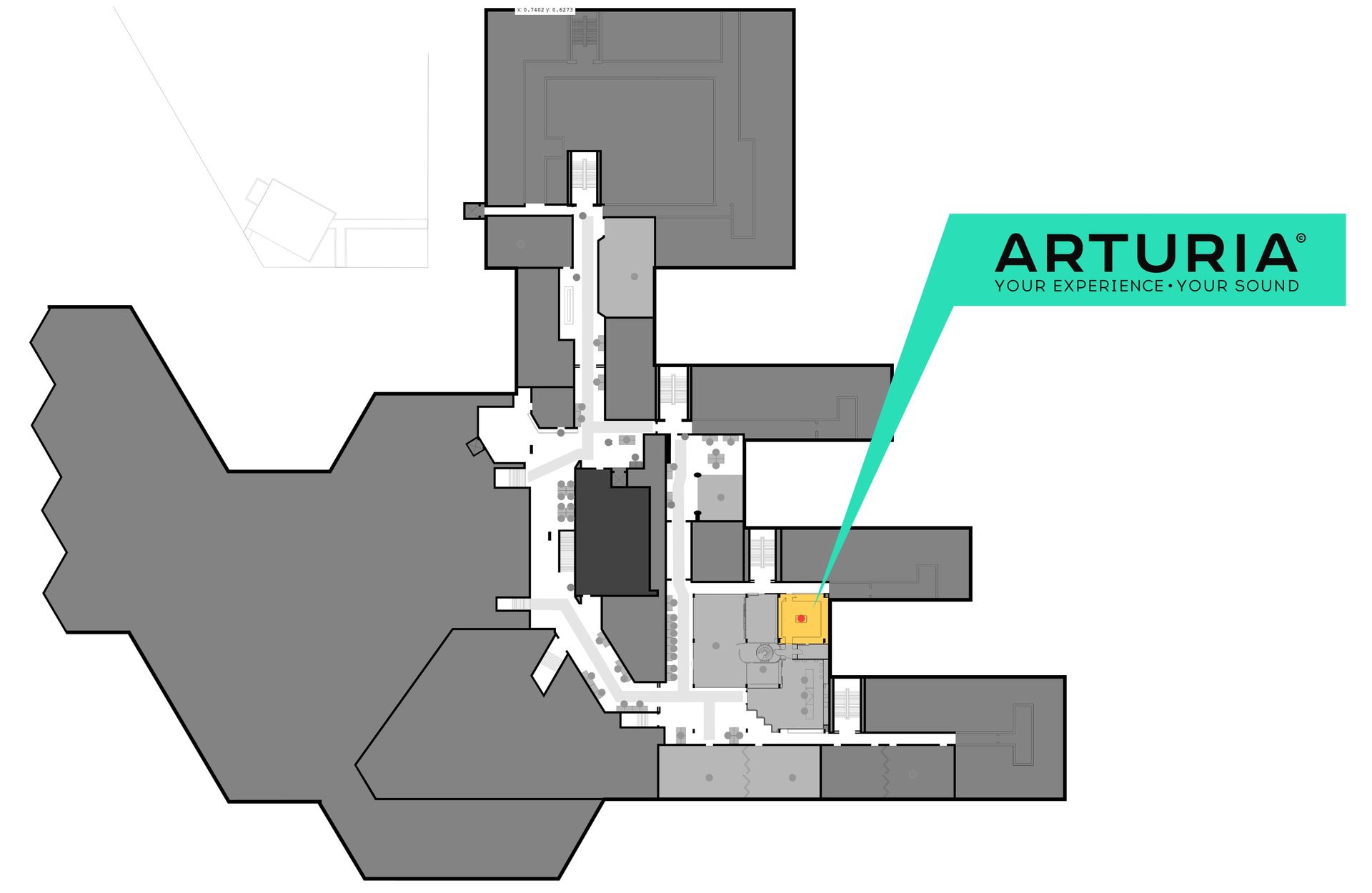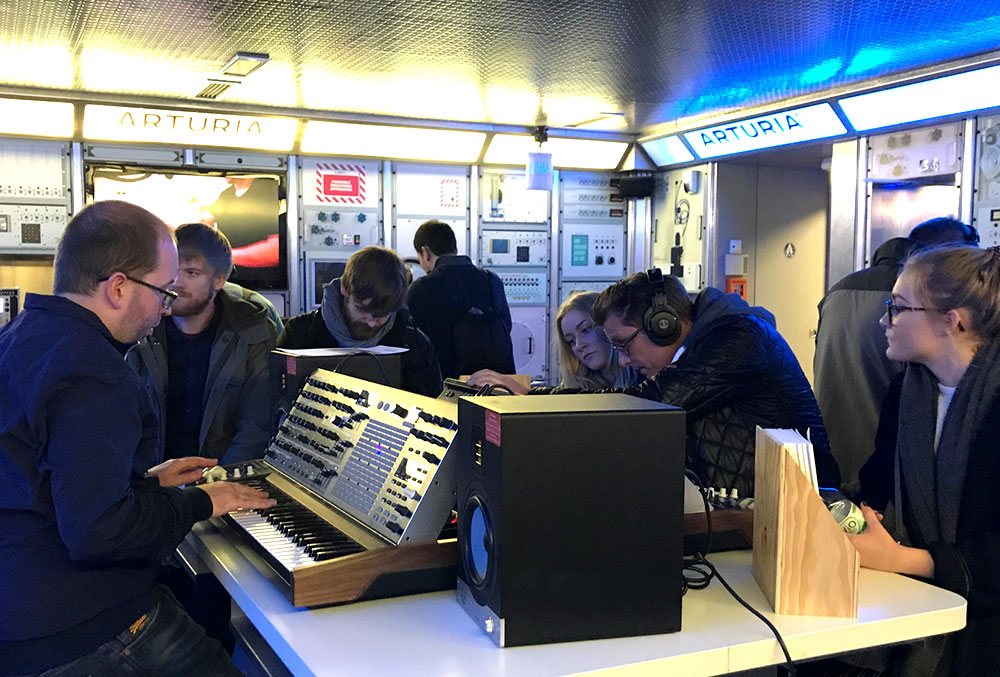 Surrounded by astronomical equipment, the Arturia Lounge (booth H355) will let you discover our three sequence launchers, KeyStep, BeatStep Pro and BeatStep, all available in a new limited Black Edition paying homage to the cosmic infinity. Integrated to your setup, they will boost your inspiration, amplify your creativity and send into orbit your most stratospheric tracks. The Arturia Lounge will also let you take control of the Arturia analog mothership, MatrixBrute, and observe our very own analog pulsar, DrumBrute.
STEP INTO THE ROOM
The FEZ Berlin is Europe's biggest non-profit children's, youth and family centre. Its focal areas of Global Learning, Education on Sustainable Development, European and International Education and Cultural Education offer a unique spectrum of content. With 100,000 m² of outdoor and 13,000 m² of indoor space available, the FEZ Berlin is the ideal place for a wide variety of events.
The Orbitall Space Travel Centre inside FEZ Berlin stands out with its original construction. It is tailored to the International Space Station (ISS).
It is an ultra-modern space centre and one of the main attractions of the FEZ. Around 2 million people, fascinated by space travel, have already visited the Orbitall, not to mention famous astronauts such as Sigmund Jähn, Reinhard Furrer, Edgar Mitchell, Waleri Bykowski, Reinhold Ewald, Thomas Reiter and Ulrich Walter. While working closely with research institions for science and finance, we aim to bring the topic of space travel and our universe closer to a wider public, with a particular focus on children and young people. Orbitall tries to be informative, interactive and entertaining at the same time because we believe that when knowledge and learning is presented in the right way, each of our visitors leaves having enjoyed themselves.
Orbitall provides interactive experiences with space travel created in conjunction with current research institutions.
There is a wide range of original objects from the MIR space station, films and videos on the subject of space travel.