DOCTOR MIX

IT'S TRIBUTE TO THE PIONEERS
DOCTOR MIX

IT'S TRIBUTE TO THE PIONEERS
Claudio Passavanti is a London-based producer, mixer, and mastering engineer.
He's also the owner of record label Sunlightsquare records, and leads a secret life as YouTube sensation Doctor Mix.
Claudio donned the legendary red shirt and black tie, switched his mind to robot mode, powered up his synth, and accurately recreated the classic Kraftwerk track "The Robots". Amazingly, all of the musical elements were made using only the Arturia MatrixBrute and a talkbox.
I started making music very early on as geeky Italian boy, playing a Bontempi organ at the age of 3-4. By 6 I was into Kraftwerk, Rockets and Santana.
We had the honor of speaking with Claudio, exploring the techniques he used to create his awesome Kraftwerk Tribute, and going deeper into his programming of Arturia's flagship analog synth. In our interview, we also learned a lot about him as a musician. To say that Passavanti made an "early start" in his music career would be an understatement. Learning to program a Commodore VIC-20 before the age of 10, by his teenage years he had already started to work as a music programmer and sound engineer.
In 1992, Claudio moved to Los Angeles and studied for a degree in Orchestral Composing and Arranging, and recorded his debut album with John Patitucci and Dave Weckl. Six years later, his project Eramo & Passavanti won the Critic's Choice Award at the Sanremo Festival in Italy.
I moved To London in 2002, and worked as an in-house producer for a techno label called Almighty Records. There I produced official remixes for Motown, Diana Ross, Danii Minogue.
Shortly after moving to the UK, he created his Sunlightsquare, which has generated 7 albums and multiple singles. Producing Afro, Latin, Jazz and House music, Claudio's unstoppable creative force has earned him quite a few hits in the Latin house scene.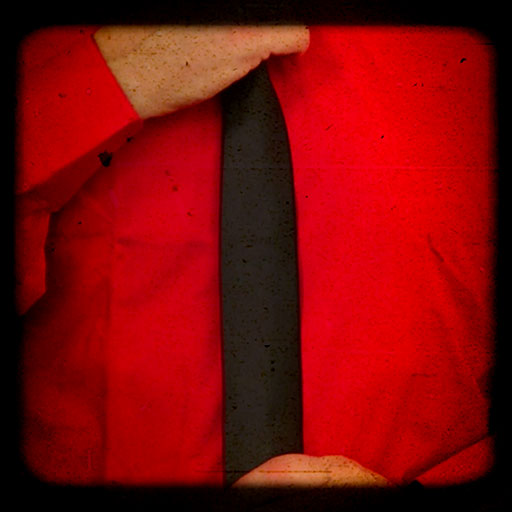 KraftBrute Preset Bank
The Robots
Claudio Passavanti's KraftBrute sound bank for MatrixBrute has been created as a tribute to the original and experimental sounds of the Kraftwerk track: The Robots.
Combining simple waveforms with in-depth sound design, Claudio turns back time with MatrixBrute. Keeping within the Krafwerk realm, he takes the sound of a synthesizer to a level that many can't reach.
The classic synth lead line, the paraphonic parts, the carefully crafted patches using MatrixBrute's unique Modulation Matrix and filter section, makes this sound pack fun and inspiring.
Enjoy the sound pack, put on your red shirt, keep a straight face, because you in for many hours of fun.
Download Preset Bank
KraftBrute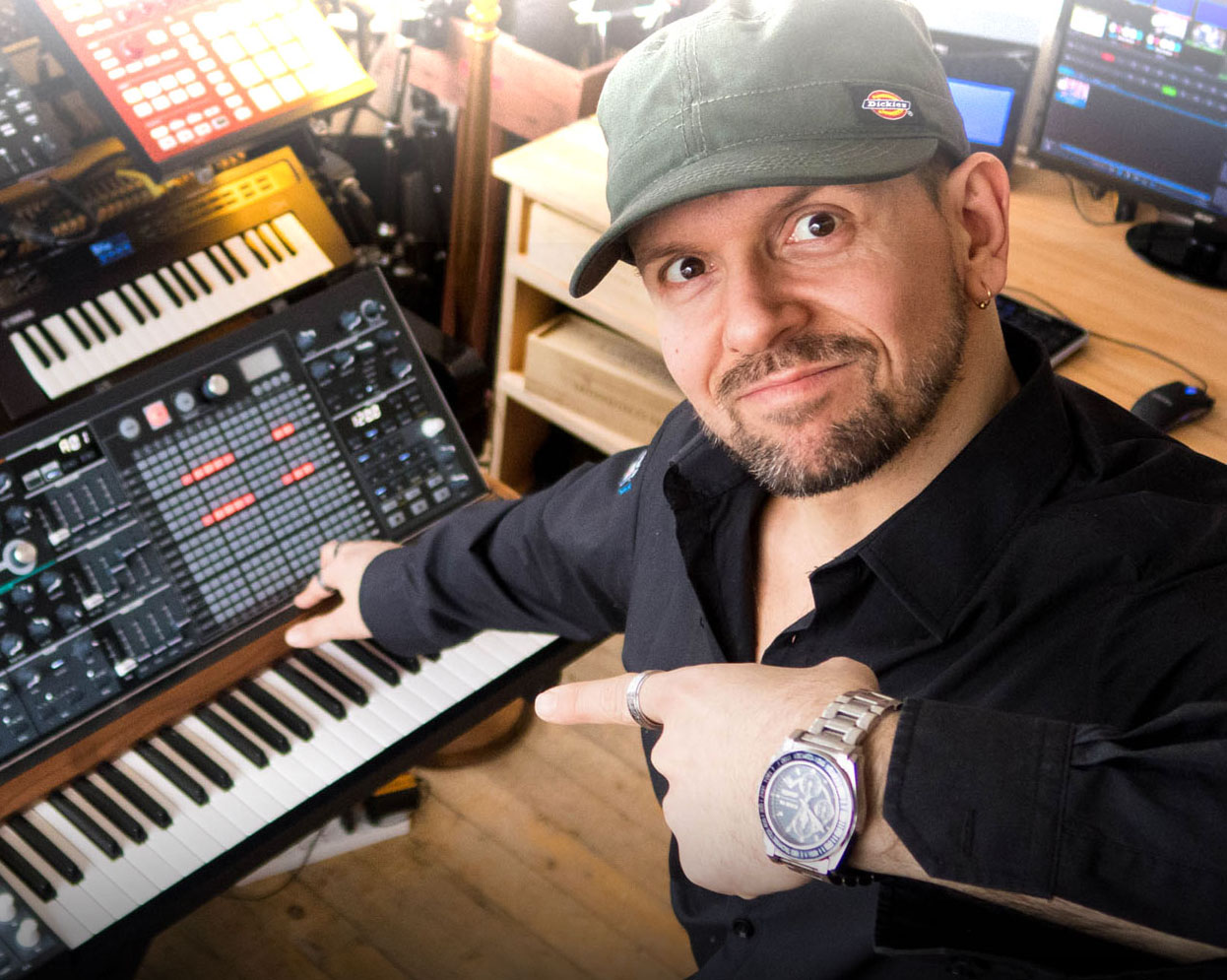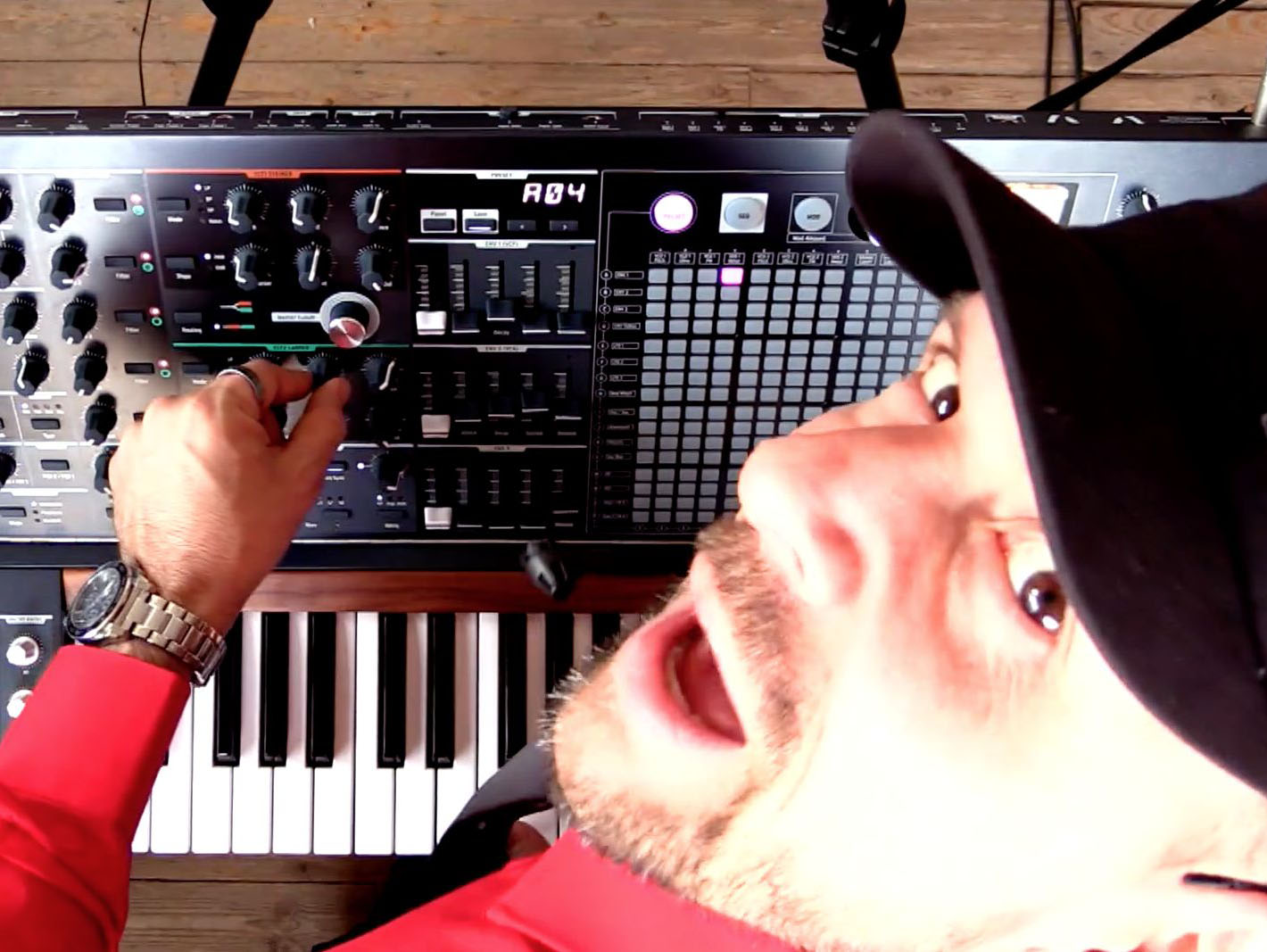 I like the MatrixBrute because it's just very clever.
I love the flexibility of using different VCOs for different voices in paraphonic mode, and the modulation matrix is just brilliant; so much flexibility! For a sound designer, this is phenomenal.
My favorite trick is to find a combination of cutoff and resonance settings across the 2 VCFs and then drive both of them with the master cutoff. There is something really powerful about using 2 filters in parallel.
I also love to use the super flexible LFOs, it opens up to a ton of interesting sound variations.
Being a huge Kraftwerk fan, and of electronic synth music in general, Claudio made space in his studio for a MatrixBrute. Suitably impressed with its sound design capabilities, he decided to take on a classic and recreate it: "The Robots" by Kraftwerk.
See how Claudio made the sounds for his "The Robots" video

If you enjoyed reading about Claudio's experience with MatrixBrute, be sure to follow him for news and reviews of music equipment on:
Dr Mix Website and Dr Mix YouTube