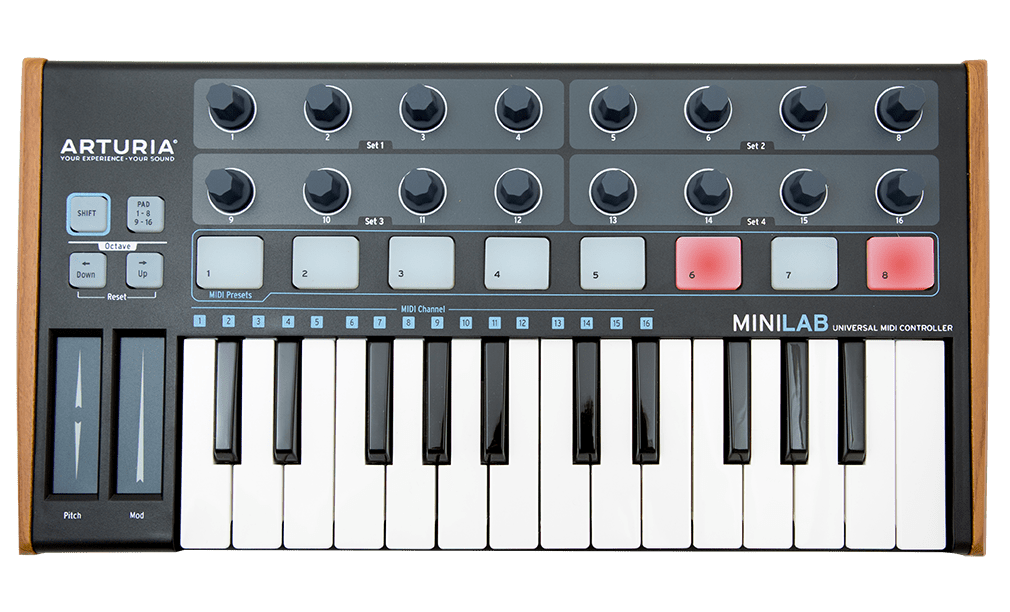 Dear Customer,
This page is designed to get you started with your MiniLab Black Edition and all the software instruments that are bundled with it, Arturia Analog Lab and SEM V and Ableton Live Lite. Registration also qualifies for technical support, product updates, free online resources and information on new products.
1 - Log into your MyArturia account
In order to register your product, you need to be logged into your "My Arturia" account. Please click here to either log in to your existing account or create a new one.
2 - Register your instrument
Click here to register your MiniLab Black Edition onto your account.
Select your MiniLab Black Edition, then enter your Serial Number and Unlock Code found on the QuickStart sheet
3 - Installation of Analog Lab
Analog Lab is an extremely powerful software synthesizer solution with almost 6000 classic synthesizer and keyboard sounds from Arturia's premier vintage analog emulations.
Analog Lab is provided in its full version to all MiniLab owners.
Download and install the Arturia Software Center (ASC)

Downloads & manuals for Arturia Software Center

Launch the ASC and log in with your MyArturia user account

You will see Analog Lab in the list of downloads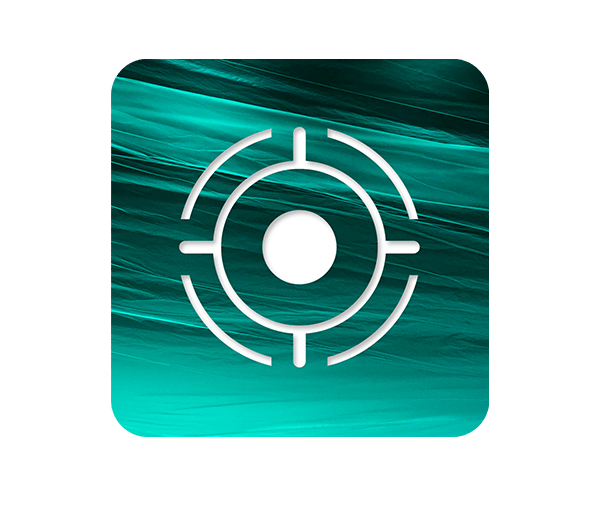 4 - Installation of free plugins
This Black Edition of MiniLab gives you access to SEM V Arturia virtual instrument in addition to Analog Lab: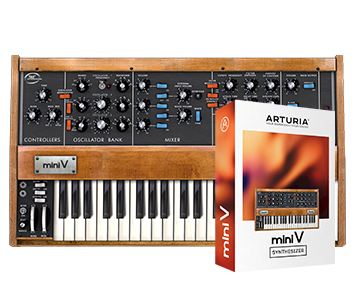 SEM V
SEM V is a faithful reproduction of the 1974's Oberheim® SEM - Synthesizer Expander Module. SEM V offers the warm tone of the original with a full array of new and innovative sonic features. SEM V is exclusively included in the Black Edition of MiniLab.
You will see these instruments in the list of downloads in the Arturia Software Center (ASC).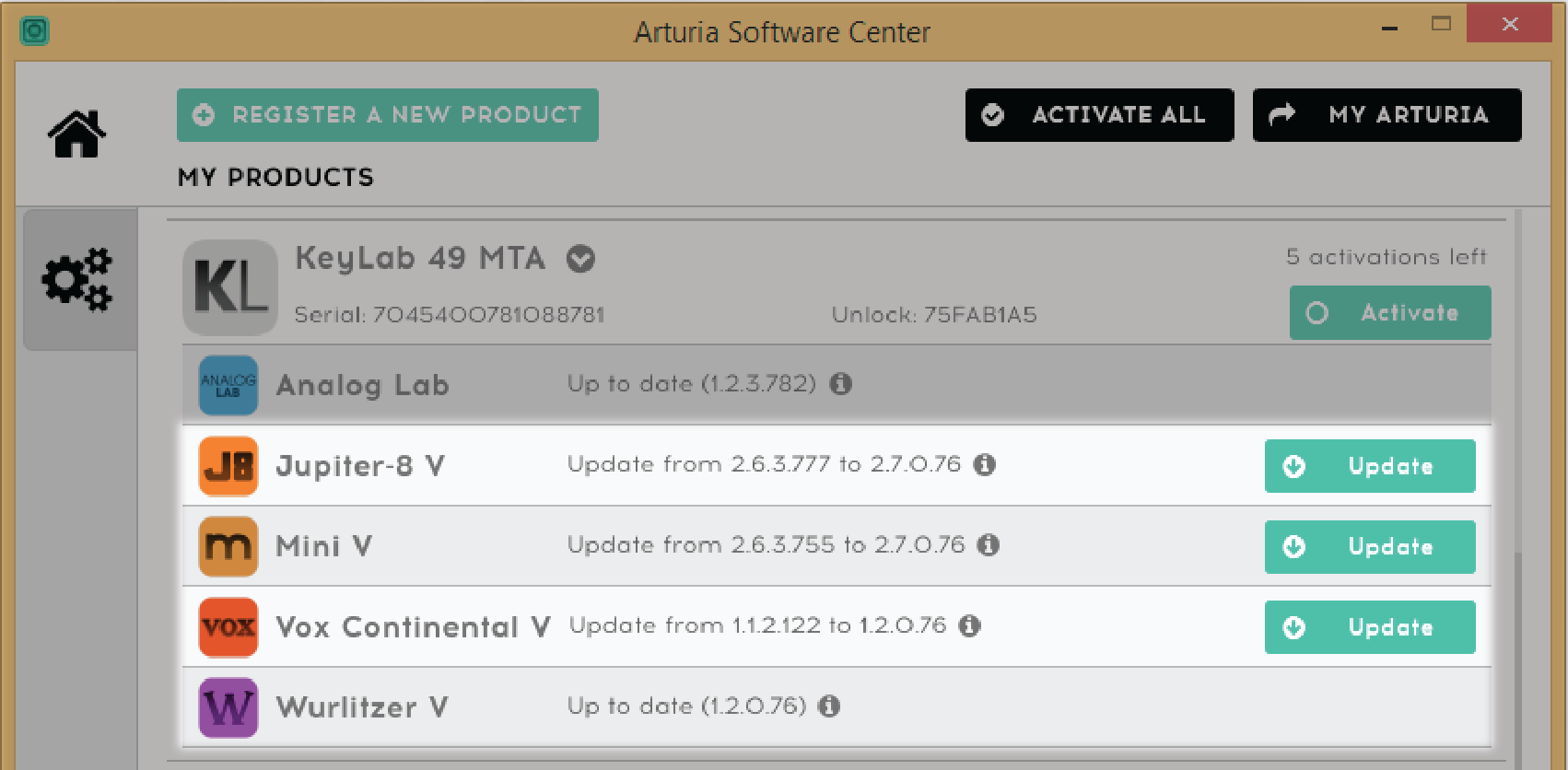 5 - Installation of the MIDI Control Center
The MIDI Control Center is a free utility that will let you configure your MiniLab Black Edition. You will find it in the list of downloads in the Arturia Software Center (ASC).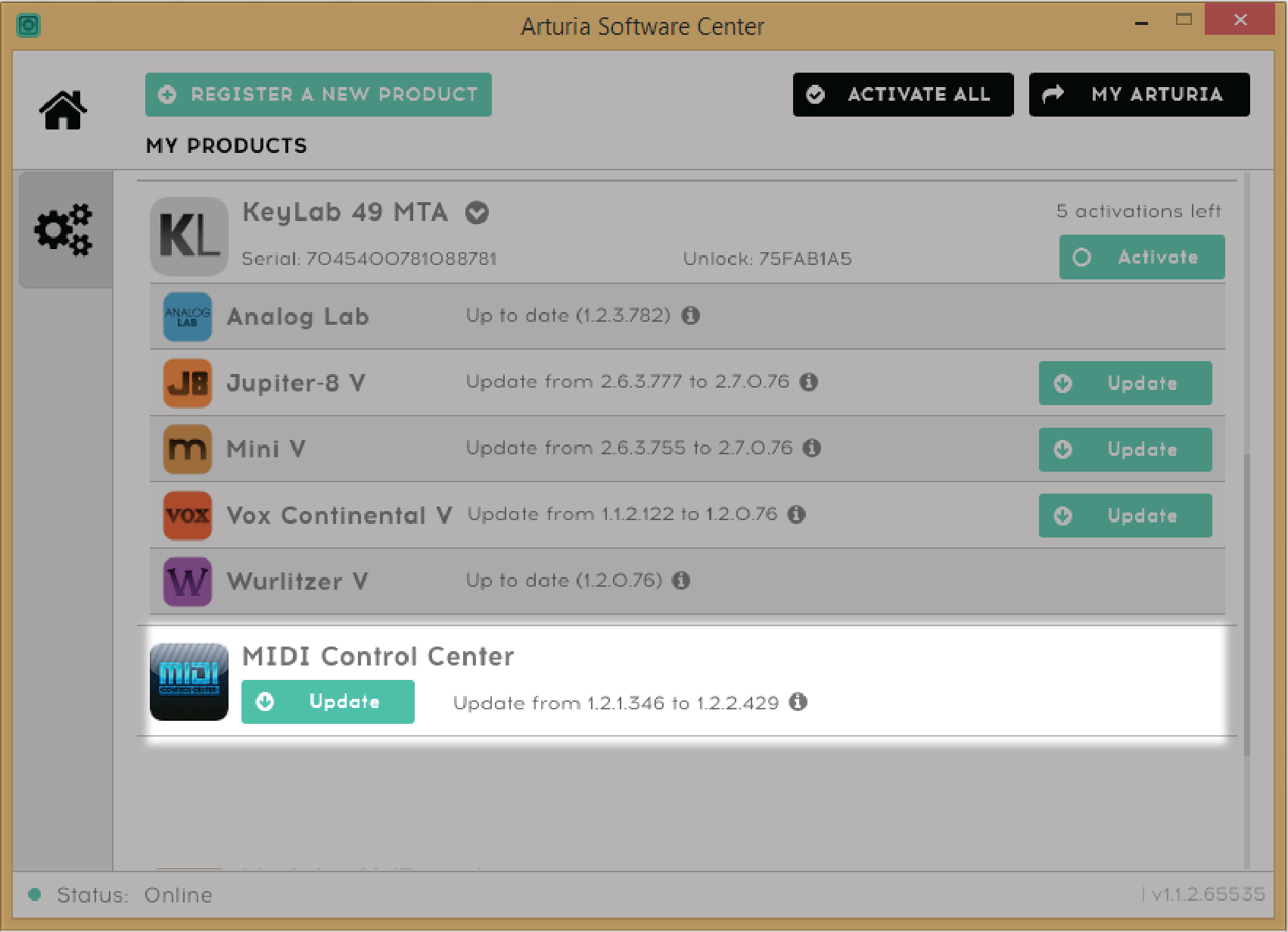 6 - Installation of Ableton Live Lite
Go to your My Arturia account page to find your serial number. It will be shown in the "My Products" section of the page.
Download Live Lite from here: Ableton.com/live-lite
Launch Ableton Live Lite.
Live will guide you through an authorization process and you will be asked for a serial number. Use the one obtained above.
7 - Register and activate your UVI Grand Piano Model D
If you do not have iLok yet, follow these steps to install iLok.
All steps are summarized in this video: https://www.youtube.com/watch?feature=player_embedded&v=TvCWu_050Xk
Go on https://www.ilok.com, download the iLok version for your computer and install it.
Start the iLok License Manager and login (if you don't have an account, follow the link to create an account on iLok https://www.ilok.com/#!resource/video )
Important note: don't forget to check your mails, confirm your email address and activate your iLok account.
Get the UVI Workstation
Go to the page http://www.uvi.net/en/software/uvi-workstation.html
Select the "DOWNLOADS" TAB under the presentation:

Download the UVI Workstation 2.5.4 for your System

UVI Workstation for Mac OS X
UVI Workstation for Windows
UVI Workstation for Windows (x64)

Install the UVI-WORKSTATION – follow the steps
Important note: UVI requires the UVI Workstation to play the UFS pack.
Register and install your UVI Grand Piano Model D
Go to your MyArturia account. You will find the serial number for UVI Grand Piano Model D in the bundled software of your registered KeyLab
Log into (or create) your account on http://www.uvi.net/en/authentication
Fill the "Create your account" formular
Go into your account to register a product: http://www.uvi.net/en/register?module=uvi
Type in the serial number you found on your MyArturia page and enter your iLok user ID
You will receive an email containing the information about the registration

In the meantime, you are redirected to your products page http://www.uvi.net/en/index.php?controller=my-products.
This page allows you to download your UFS pack for The Grand Piano Model D.
Install it.
After you register your product on UVI.net, a license will be deposited in your iLok account. Launch the iLok License Manager and click on activate.
If needed, you can find additional information on the UVI FAQ page: http://www.uvi.net/en/content/124-faq