Pigments is a vibrant, intense, and modern synth that's inspiring, hugely powerful, and great fun.
This FREE update to version 1.2, features new sounds, new abilities.
The modern producer's secret weapon
The best creative tool for aspiring producers looking for the latest sounds, Pigments is an insanely powerful software synth that makes complex patching and modulations easy, simple, and fun.
The visual feedback helps you really understand what's going on in your patch at a glance, and the amazing mix of razor-sharp wavetable, fat virtual analog, legendary filters, and studio quality effects make it a must-have.
What's new in Pigments 1.2
NKS Compatible
Do you use Maschine or Komplete Kontrol? Pigments is now ready to rock with Native Instruments NKS control format.
Introducing Sound Store
Find exciting new preset sound banks from within Pigments. New themed banks are being added all the time!
Super Mode
A new unison detune voice mode lets you beef any wave up with the style of the famous "JP" supersaw.
Sequencer revamp
A new visual layout, with the added ability to set different clock divisions for each lane in the sequencer or arpeggiator.
Updated envelope
We've reduced the minimum value for the attack times, letting you achieve even sharper envelope modulation for super-nasty sounds.
Microtuning
Want to be a bit more free with your tuning? Now you can select alternative keyboard scales, as well as import your own .scl and .tun files.
Extra Combinator
We've added a third combinator, giving you more sound-shaping potential. We've also introduced a new "Map" type that lets you remap any incoming modulation source.
50 new presets
We've added dozens more factory preset sounds that make use of the new capabilities of the Pigments audio engine updates in version 1.2.
New soundbanks
Razor Lead and Percussive Drive are two awesome new sound banks that you can own with update 1.2. 128 massive, vibrant drums, rhythmic sequences, and slicing melodic lead patches will be yours to explore!
Percussive Drive
Feel the beat

If you're after textural, mighty drums, percussion, and beat ...

Percussive Drive Feel the beat

If you're after textural, mighty drums, percussion, and beat sequences, Percussive Drive is the Pigments sound pack for you.

Razor Lead
Play the cutting edge

When you need lead sound to cut through your track like a hot ...

Razor Lead Play the cutting edge

When you need lead sound to cut through your track like a hot knife through butter, you need the Razor Lead preset pack for ...
Sound Corner
Covert
Dark and moody arpeggio making use of the new ability to use different clock rates on each track of the sequencer.
Dotted Trance
Classic supersaw patch using our new superwave generator.
Evolution
Syncopated and everchanging arpeggiated chord making use of two functions to harmonize the different oscillators in real time.
Karplus Like Seq
A soft sequence using an microtuning african scale to create a sort of ethnic percussion.
Sharp tester
An atonal percussive sequence to show the enhanced sharpness of the envelope generator.
Time To Breath
Percussive bass, using the combinate remap mode to reshape a function.
Hear it from the experts
Press Clipping
"This instrument is paradise for those who love geeking out in the process of crafting unique sound."
AudioTechnology Magazine
"Pigments is a very powerful and unique soft synth created by Arturia who, we have to say, are masters of their game."
DJ Mag
"Pigments is an absolute pleasure to use and never feels confusing or intimidating thanks to its excellent interface. Yet there is still enough depth and thoughtful, musical features to keep the most demanding sound designer happy. Hatts off to Arturia - I hope they will continue to develop software of their own design. (...) A pleasure to use thanks to its excellent design and graphical interface."
Sound on Sound
"It's an entirely original virtual synthesizer with an unusual and compelling sound, a wonderful slate of great features, and a user interface that's as easy to navigate as it is, well, colorful"
Recording Magazine
"Pigments is a great synth for complex evolving sounds (...) And, this is a very fun instrument to play (...) If you're into synths, you'll really want to check this one out for sure. Hats off to Arturia for successfully expanding into a new instrument category (...) Pigments takes Wavetable synths to a new, more refined and mature level than any other implementation I've seen to date."
Tape Op
"Impressive capabilities!"
Interface
"5/5 Pigments easily earns a place at the top table of synthesis. (...) the whole thing impresses from end to end. It's hard to imagine how Arturia could have made it any easier to use - the work it has done in that regard is hugely commendable. With its voluminous, expressive sound and inspiring interface and architecture, Arturia's first homegrown synth is a marvel."
MusicRadar
"Pigments causes a sensation. They've put a lot of thoughts and expertise in software and hardware synth development to create a graphically well thought out interface. Rarely it was possible before to create or reroute such complex modulations so quickly, rarely was the introduction to the topic of wavetable synthesizers so easy. Pigments is the synthesizer for beginners. The surface is exemplary large and clear, the parameters are not hidden."
Bonedo
"Pigments is yet another winner in their lineup of synth plugins. I really can't think of anything I'd like added to it. (...) It is very easy to use, the layout of controls in the display seem well thought out, and best of all it just sounds great."
Sound Bytes Mag
"There's a lot going on in this latest synth powerhouse. (...) a surprisingly adept emulation machine (...) excellent controllable randomization tools."
Electronic Musician
"There's a lot going on in this latest synth powerhouse. (...) a surprisingly adept emulation machine (...) excellent controllable randomization tools."
Electronic Musician
"Arturia's Pigments Synth is very flexible and versatile thanks to the combination of classic analog synth and wavetable technology. It offers many possibilities for changing the sound, but the user interface remains very clear. The sound ranges from gentle to absolutely fat."
Digital-notes.de
"Pigments is a success. The interest of this instrument is double: a powerful synthesizer and a real learning tool (...) Pigments reconciles the look and listening."
KR home-studio
"Fairly easy to use softsynth that uses the best of Arturia has to offer when it comes to softsynths. (...) Very usable for laying down sequence basslines if you combine it with additional FX plugins that can make it sound dirtier."
Gearjunkies.com
"Incredible sounding oscillators and filters, beautifully designed, amazing modulators, powerful and flexible effects, great sequencer and arpeggiator section."
AskAudio Magazine
"At the heart of Pigments is the deep, deep modulation routing system, with a highly visual approach each source can have multiple destinations and can also be modified by the same sources. Its deeply powerful and results in some highly complex and compelling sounds."
SonicState
"Pigments sounds excellent. It is because of both perfectly built synth engines and great filters, as well as the availability of a wide range of perfectly designed wavetables (...) In terms of sound, Pigments represents the highest league, while workflow, GUI, and unbelievable possibilities of modulation and effects section can appeal to many musicians."
Estrada i Studio
"I'm having a great deal of fun with it. And we're clearing at a new generation of advanced soft synths. Then on top of all of that, it's not an exaggeration to say that Pigments is really a synth combined with a sequencer. The polyphonic sequencer/arpeggiator is full of trigger options and settings that mean it's totally possible to fire up Pigments in standalone mode and make a whole piece, just as you would with a full synth workstation or modular rig."
Creat Digital Music
"It is a synthesizer in which Arturia has wanted to concentrate a large number of resources and get out of the most established areas. It is not a synthesizer that intimidates its use, but in spite of offering a very recognizable global structure, it floods with details in each element that go out of the most traveled and allow to accumulate many simultaneous actions."
Hispasonic
"I highly recommend you to try out Pigments, which sound pallet could perfectly fit all your tracks. Arturia's developers keenly designed the ergonomics of the interface, in order to make it easier and intuitive for users when working with it. It's the type of synthesiser we can use to learn synthesis. "
Audiofanzine
"Pigments is a powerful synth unifying the best of virtual synthesis, it has an amazing sound and modulation options are a delight to design dynamic sounds. An excellent and flexible ally for the creation of new sounds."
Future Music ES
"Arturia keeps the promises that Pigments can sound like other synths; no other synth can sound like Pigments. New vibes and tones are always helpful to stay unique with the sound you deliver. (...) Pigments is because of its layout and approach an outstanding way to learn how to use a Synth."
Strong Mocha
"Excellent sound quality, with two powerful oscillators and a diverse set of filters."
Gearslutz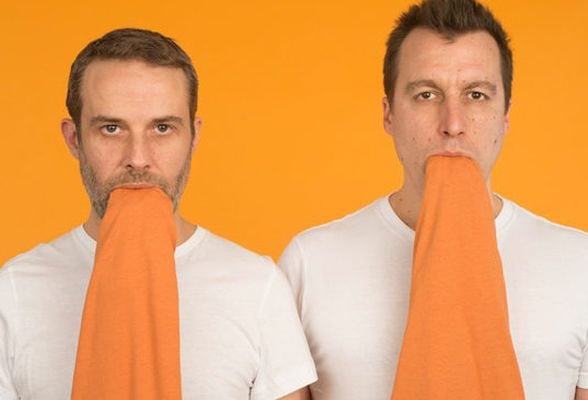 Artists Corner
We love it, there is a real detail and depth in its sound, the modulation assignment and routing system is one of the best we've used, making complex structures clear. Its potential is exciting, we've still got lots to discover.
Plaid
( Producers (Björk, Mara Carlyle) )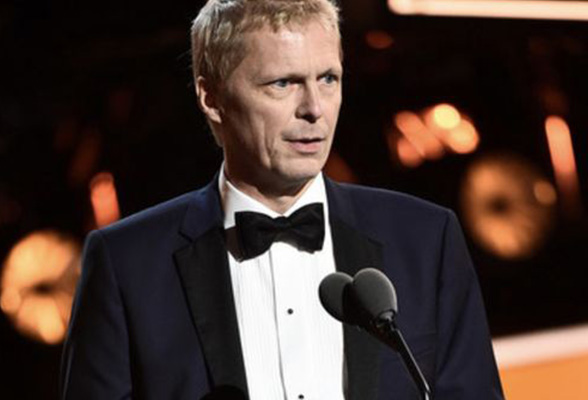 Artists Corner
Been a long time since I got to know a soft-synth that feels so alive! Beautifully designed, original, and deep, and it sounds great.
Marius de Vries
( Composer (La La Land, Moulin Rouge) )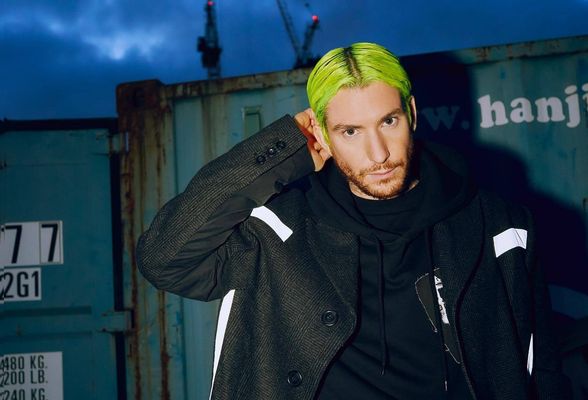 Artists Corner
Pigments is a dream for sound design - so many possibilities to create unique sounds using the modulations, FX, sequencing, and all the other many features.
Absolute
( DJ / Producer )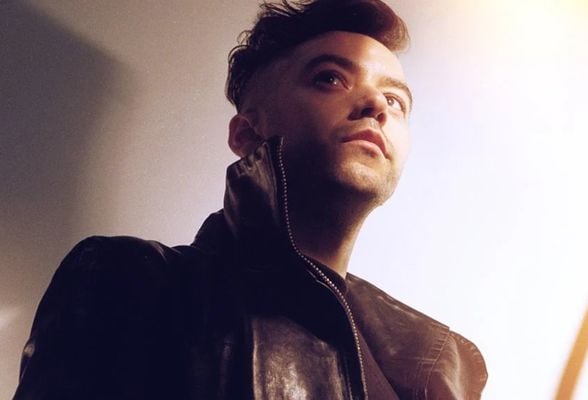 Artists Corner
What I really like about Pigments is the depth of oscillator modulation that is available. Plenty of software synths can do wavetables, FM, Phase distortion, etc... but not all at once. I love that I can combine all these methods with the expansive modulation matrix to make new and ever changing sounds.
Blush Response
( Artist / Producer (Rhys Fulber, Cristian Castro) )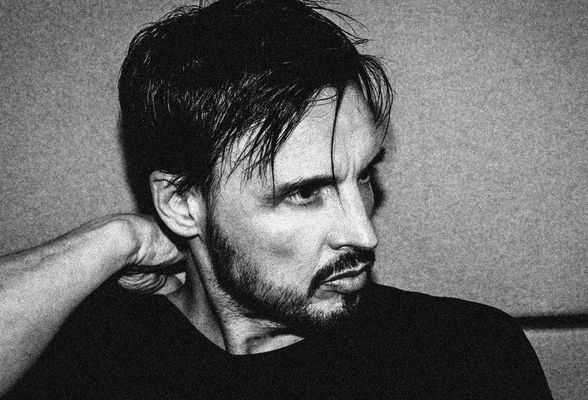 Artists Corner
The GUI on Pigment is particularly impressive, it's so easy to navigate your way around, so despite its huge power, creating even the most complex sounds is quick and satisfying.
Ade Fenton
( Producer (Gary Numan) )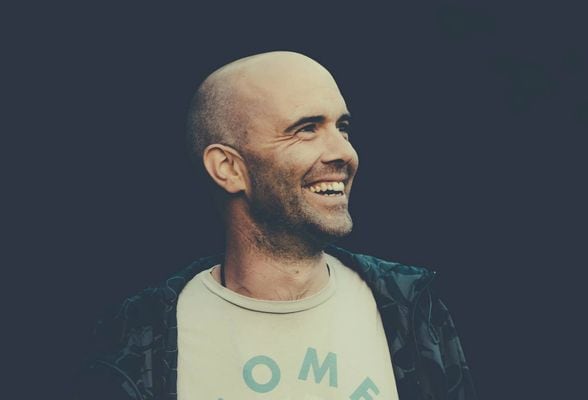 Artists Corner
Inspired, programmed a patch and wrote a tune within minutes. I could easily lose many an afternoon, day and night with this one.
Cian Ciaran
( Producer / Band Member (Super Furry Animals) )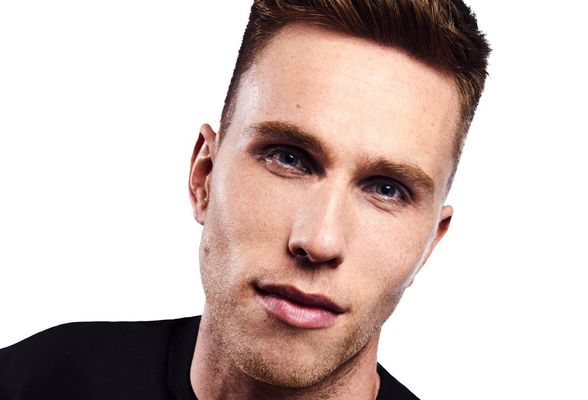 Artists Corner
It gives you the results pretty fast, it brings that quality of an analog synth to approachable, easy software, that everybody can use.
Nicky Romero
( DJ / Producer (Britney Spears, David Guetta) )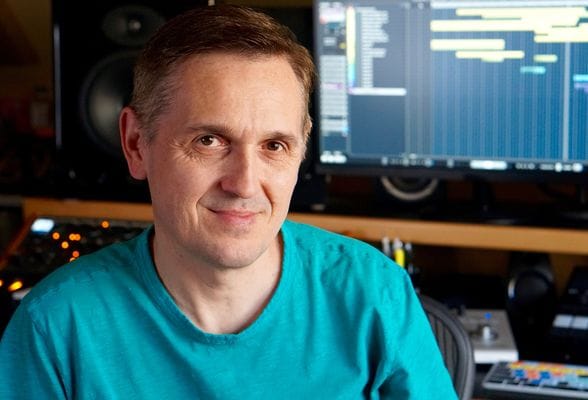 Artists Corner
With Pigments you can do sound design without limitations. I'm able to quickly turn the ideas in my head into sounds, partly thanks to the friendly and intuitive interface. I directly felt a connection with Pigments; the filters sound great, and it has a lot of power in the low end, something that is signature to my personal sound.
Robert Dudzic
( Composer / Sound Designer (Ready Player One, Guardian of the Galaxy) )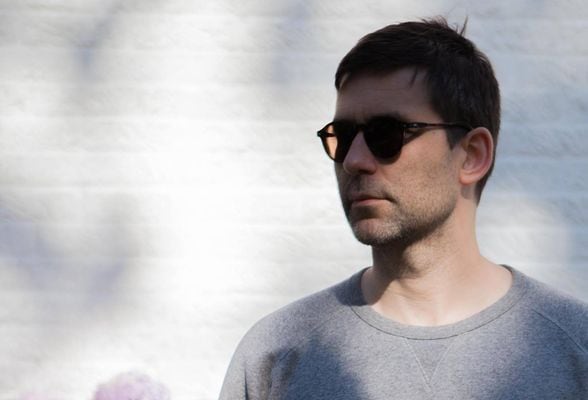 Artists Corner
There's a wealth of combinations to be had and the vast power under the hood could easily be overwhelming were it not for the rather ingenious and elegant interface. The routing matrix is a triumph. Effects are not token additions but are potent enough to make a sound all on their own. By the time the sound leaves the plugin it's ready. No processing jacket required! It's a chocolate box. It's a paint box. Well done!
Jamie Lidell
( Artist / Producer )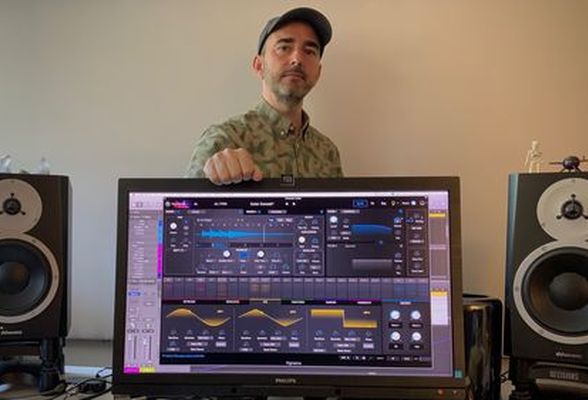 Artists Corner
For my soundtracks I'm always searching for new sounds. With Pigments I've found a synthesizer that expands my sound universe with granular and wavetable synthesis perfectly. Pigments has the most intuitive user interface that I have ever seen in a complex synth. With this interface it is really easy to make innovative and distinctive sounds.
Cyril Boehler
( Composer (WILDER) / Producer )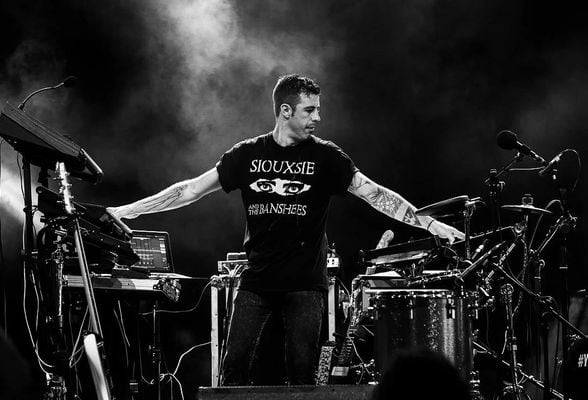 Artists Corner
One of the most intuitive and easy-to-program synthesizers I've tried, an incredibly well-designed architecture and a stunningly fast routing makes it easy to generate really complex patches.
Ed Is Dead
( Producer / Songwriter / DJ )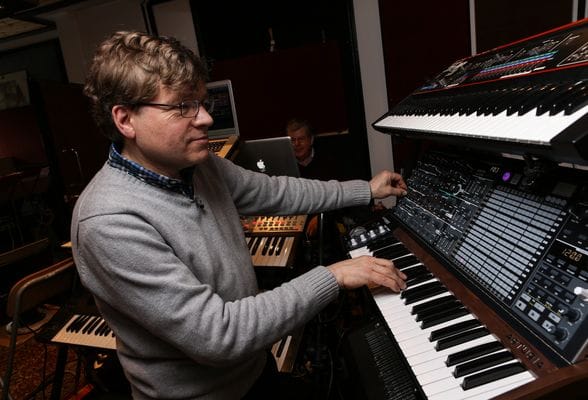 Artists Corner
Deep… both gloriously old-fashioned and fashionably modern. It follows the MatrixBrute path of almost infinite modulation which is a very good thing. Can't wait to start importing my own Waveforms.
Mark Ayres
( Radiophonic Workshop )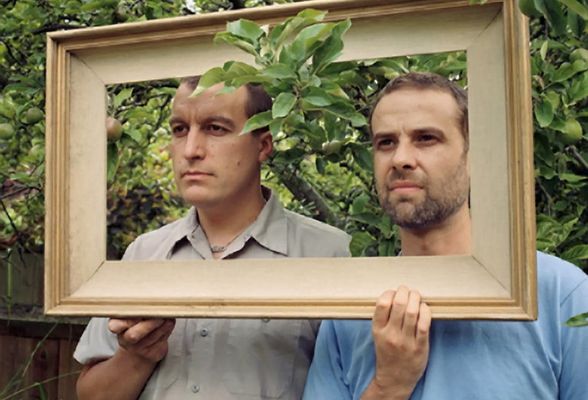 Artists Corner
I've had lots of fun playing with Pigments, the new additive engine sounds great. It's a brilliant synth!
Ed Handley
( Plaid )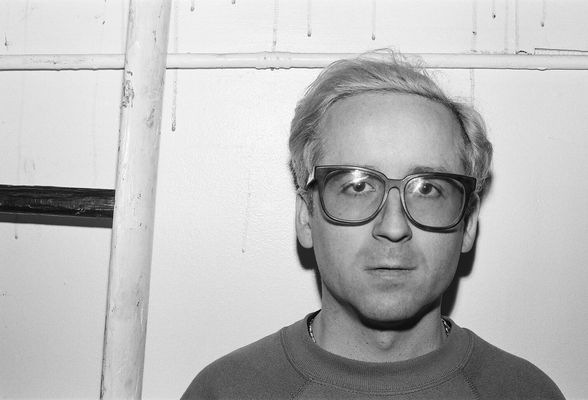 Artists Corner
Pigments is a great asset to people who are into synthesis and working in textural sound, and it's great if you want to make a dance track. It's very quick to generate ideas.
Alexis Taylor
( Solo artist / Band Member (Hot Chip) )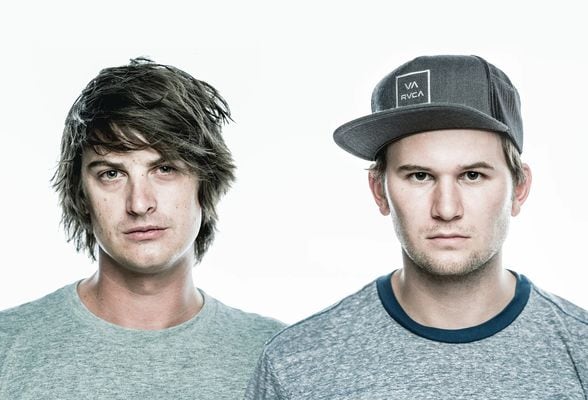 Artists Corner
Pigments is a state of the art softsynth, which combines all classic and modern synthesis possibilities we wished for in one powerful package. The only limitation is your own mind!
Camo & Krooked
( Electronic Music Duo )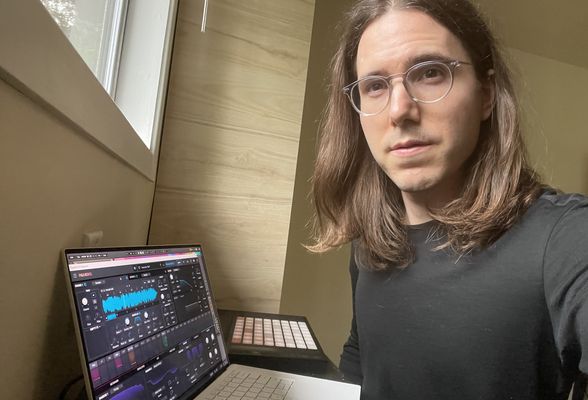 Artists Corner
Pigments is endlessly deep and customizable with a very usable and inspiring interface, which is rare for an instrument with this much power. The granular engine is my favorite - I love how easy it is to combine with other types of synthesis and apply organic sounding envelopes then run it through the analog style filters for warmth. There's so much going on here!
Corin Roddick
( Purity Ring )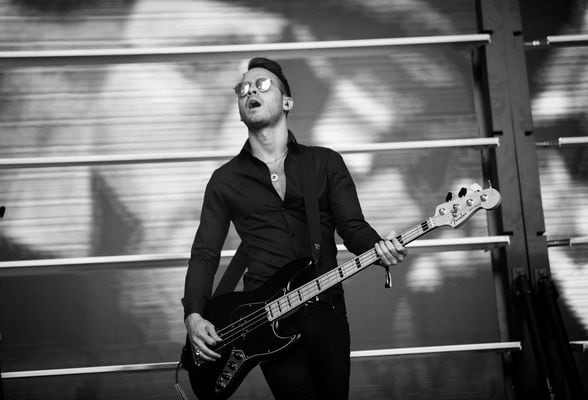 Artists Corner
I love it. It sounds brilliant and really responds to what you want it to do. All the presets are super musical and a great starting point for either enhancing a part of a song or going in fresh.
Lael Goldberg
( Producer / Songwriter / Musician (Hurts) )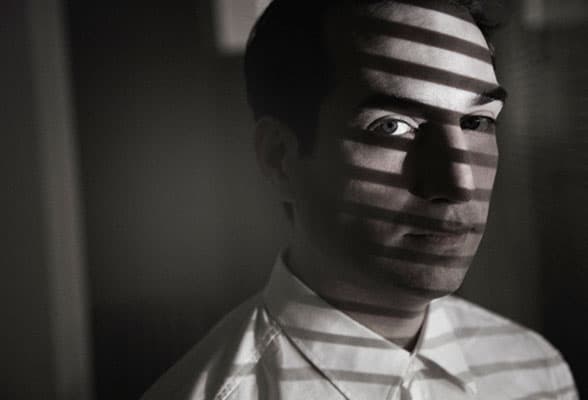 Artists Corner
Such a nice implementation of a modular synth concept!
Marc Houle
( DJ/Producer )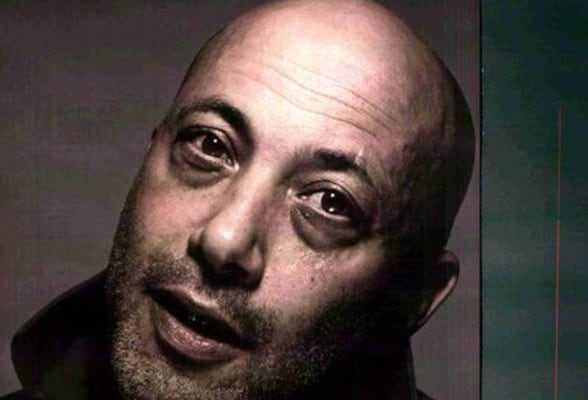 Artists Corner
I can very quickly get and create what I hear in my head. Sonically sound and visually a treat use.
Howie B
( Producer (Björk, U2) / Pussyfoot Records )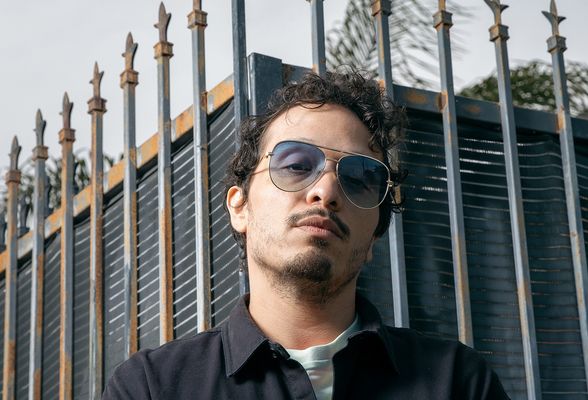 Artists Corner
The depth of sound from Pigments - I'm so deeply inside of it now that I don't hear things the same!
Scoop DeVille
( Producer )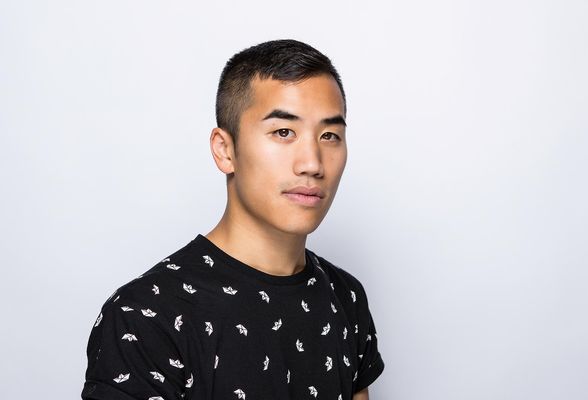 Artists Corner
Pigments is super deep and super flexible. The layout and visual feedback for modulation routing is the best I've ever seen in a softsynth.
Andrew Huang
( Producer/YouTube Influencer )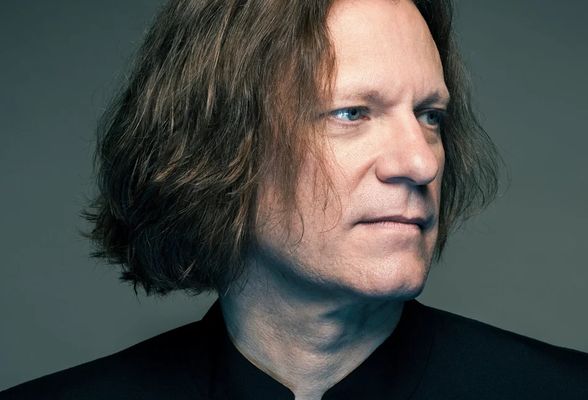 Artists Corner
I LOVE this synth. Modern, clever, sophisticated, smart. Bravo Arturia.
Guy Sigsworth
( Producer (Seal, Madonna, Imogen Heap) )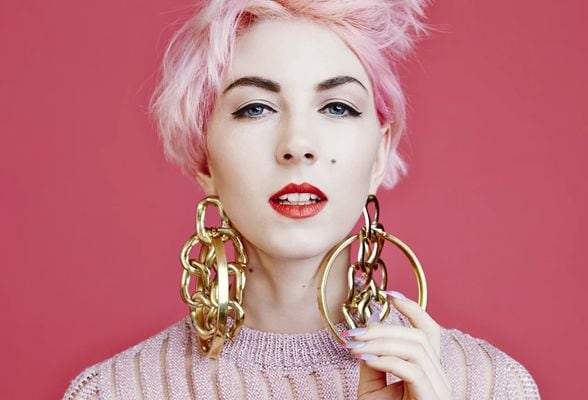 Artists Corner
I can sometimes be quite lazy with my programming, I'm impatient, work fast and like stuff to sound great quickly. I found Pigments does just that and i've had a ton of fun playing with the sequencer. It's powerful and hugely flexible, but the controls accessible, easily understood and manipulated.
FEMME
( Artist / Performer )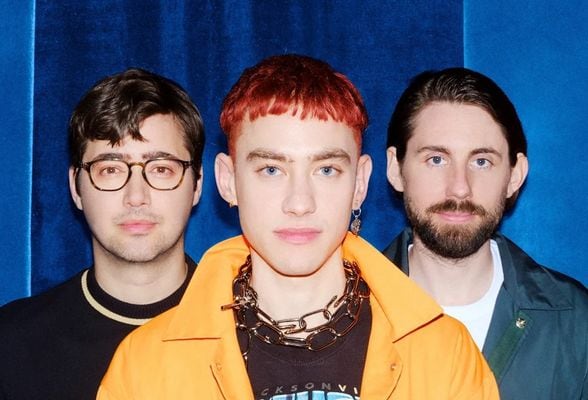 Artists Corner
From sparkling highs to rumbling lows, this has everything you need and then some.
Emre Türkmen
( Solo Artist / Band Member (Years & Years) )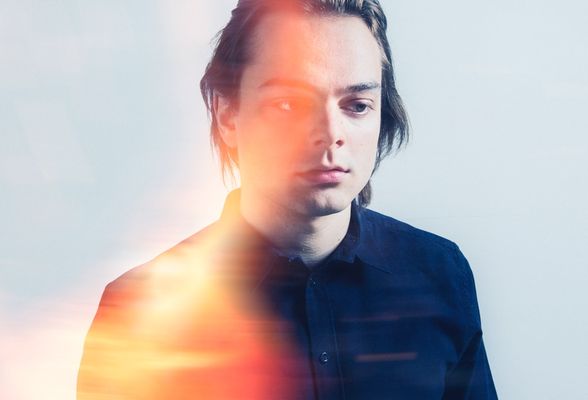 Artists Corner
It's a very inviting synth. Before you know it, you'll be tweaking your own intricate and interesting presets. Pigments has a good balance between being simple and really deep, which is no small feat for this many features.
Janus Rasmussen
( DJ / Producer / Band Member (KIASMOS) )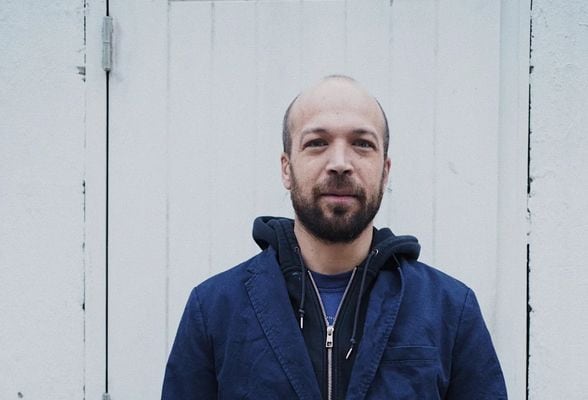 Artists Corner
Pigments is a complete surprise and a revelation to me because I normally associate the team at Arturia with having successfully closed the gap between analog and digital emulation. But this is something completely new, an analog/wavetable hybrid beast with the craziest modulation capabilities I have ever seen.
Mylo
( Producer )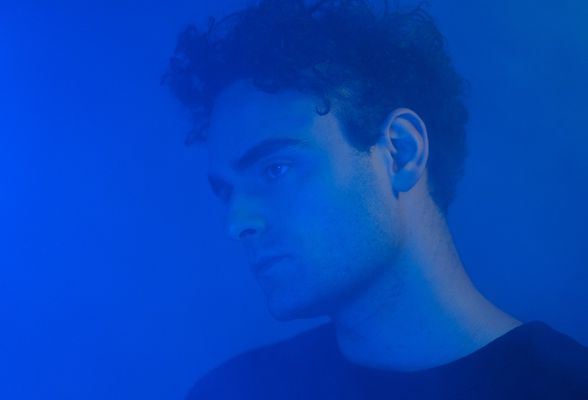 Artists Corner
I love the textures Pigments is able to create. The hybrid synth enables me to create some new different sounds that help me be creative. The layout of Pigments is also super user friendly. Great synth.
Alex Lustig
( Producer (Young Thug, Don Toliver, French Montana) )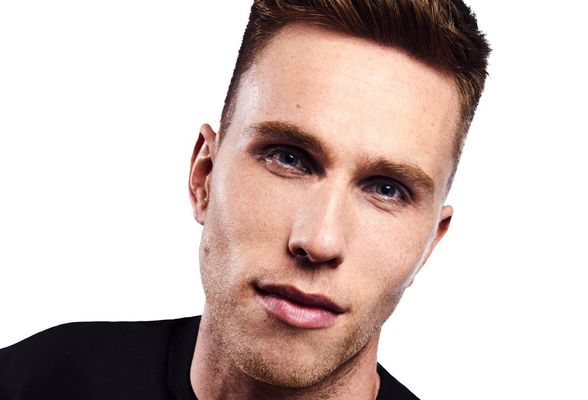 Artists Corner
I love how Pigments sounds so warm, and how easy it is to achieve the result you are looking for with your music. Great job on how the interface is done, all functions are easy to be found, even if you are new to this synthesizer. 5/5.
Nicky Romero
( DJ / Producer (Britney Spears, David Guetta) )