The ultimate synth, organ, piano, and performance keyboard anthology.
21 seminal instruments, supercharged, and at your command.
Bringing together over 100 years of landmark keyboard instruments in one software package, the sounds behind every hit, every genre, and every musical movement are now at your fingertips. Painstakingly recreated in beautiful detail, every single instrument in V Collection 6 will blow you away.
Using our advanced technologies, easy-to-use graphical interfaces, and a strong focus on presets by working with some of the world's best sound designers, V Collection 6 will give you the inspiration you've always dreamed of.
Whichever instruments you use you can be sure of one thing: we payed tribute to the original machine, built upon this legacy, and added a new generation of features opening new possibilities to the contemporary musician.
V Collection 6 is available at a special introductory price for new users.
Upgrade deals are available to Arturia customers until January 10th 2018.
Join the V Collection revolution now with this exceptional launch offer.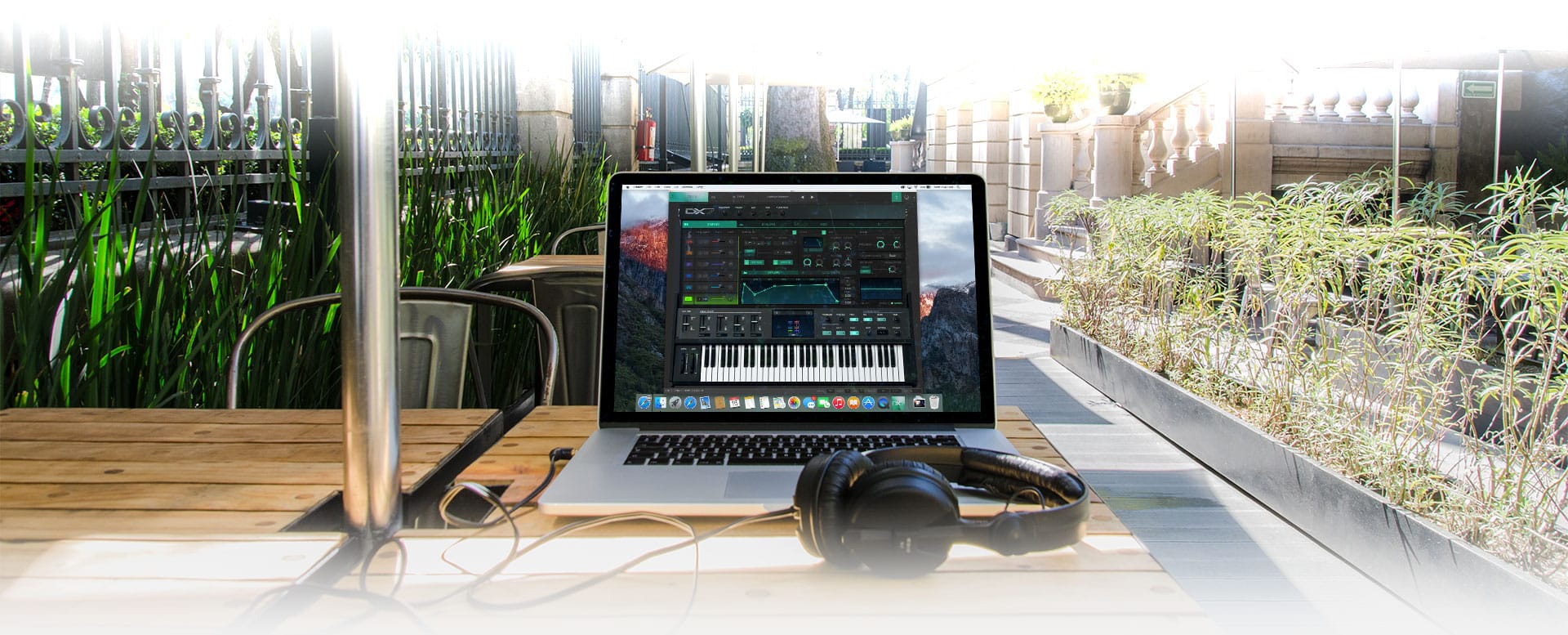 Fabulous Four
Pooling together the combined knowledge, talent, and musical vision of many of the world's finest sound designers, your new instruments will sing straight out of the box.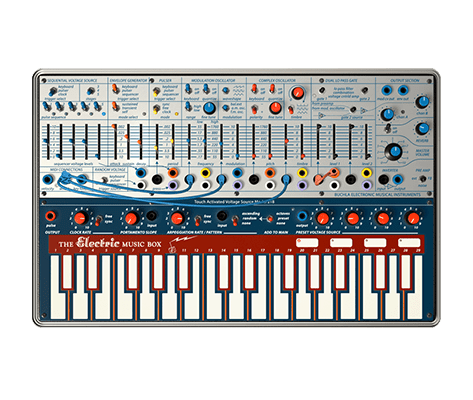 Buchla Easel V
WEST COAST SOUND DESIGN PLAYGROUND
Don Buchla's leftfield analog synth from 1973, the Music Easel changed the way people created sounds with performance-focused parameters, putting the focus on the artistry of being a recording artist. Perfect for exploring alternative sound design, creating ambient, widescreen textures, and unfamiliar sequences. Taking Buchla's experimental vision one step further, Arturia have incorporated Gravity, a physics-based synth engine into their software recreation, letting you take music where no one has gone before.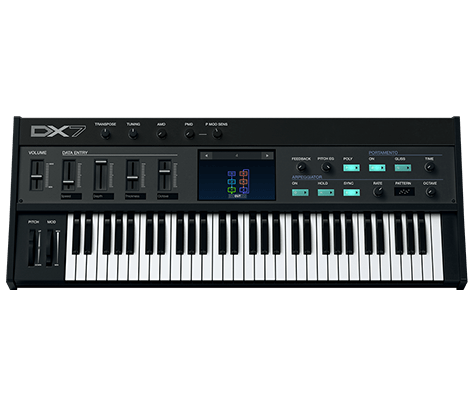 DX7 V
FM MADE EASY
The Yamaha DX-7 needs no introduction, and its legacy is felt in charts around the world to this day. If you've ever listened to the radio, watched a film, or owned any 80s records, you'll have heard the DX-7. Notoriously tricky to program, Arturia's recreation simplifies the process by vastly improving the interface, and expands its synth capabilities with a mod matrix, customizable envelopes, extra waveforms, a 2nd LFO, effects, sequencer, arpeggiator, and more.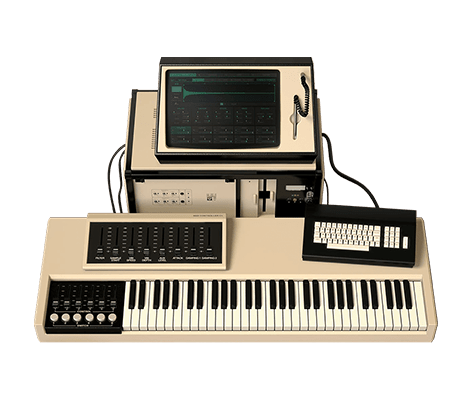 CMI V
PEERLESS SAMPLING CHARACTER
Known as the mother of all samplers, and a groundbreaking additive synth, the Fairlight CMI truly redefined pop music production following its release in 1979. Arturia's recreation builds on the features of the original by providing 10 multitimbral, polyphonic slots to design your sound, real-time waveform shaping, effects, a sequencer, and even a brand new "Spectral" synth that can scan and mix sections of audio, letting you create your own wavetable synth sounds.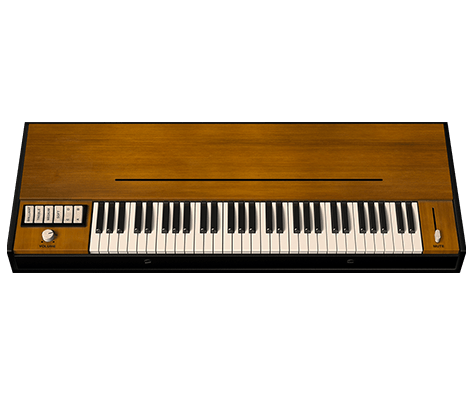 Clavinet V
THE FUNKIEST ELECTRIC KEYBOARD EVER
Arguably the most famous, influential electric keyboard of all time, the legacy of the Clavinet is everywhere. Released by Hohner in the mid-60s, its funky, energetic tone gave life to myriad genres over the decades. From disco to R&B, prog rock to pure, unadulterated pop, the percussive, soulful sound of this legendary performance keyboard is reborn in Clavinet V. Arturia's physically modelled recreation lets you dig deeper into the instrument, changing the physical properties of the instrument, and adding classic amp and effects combos into the mix.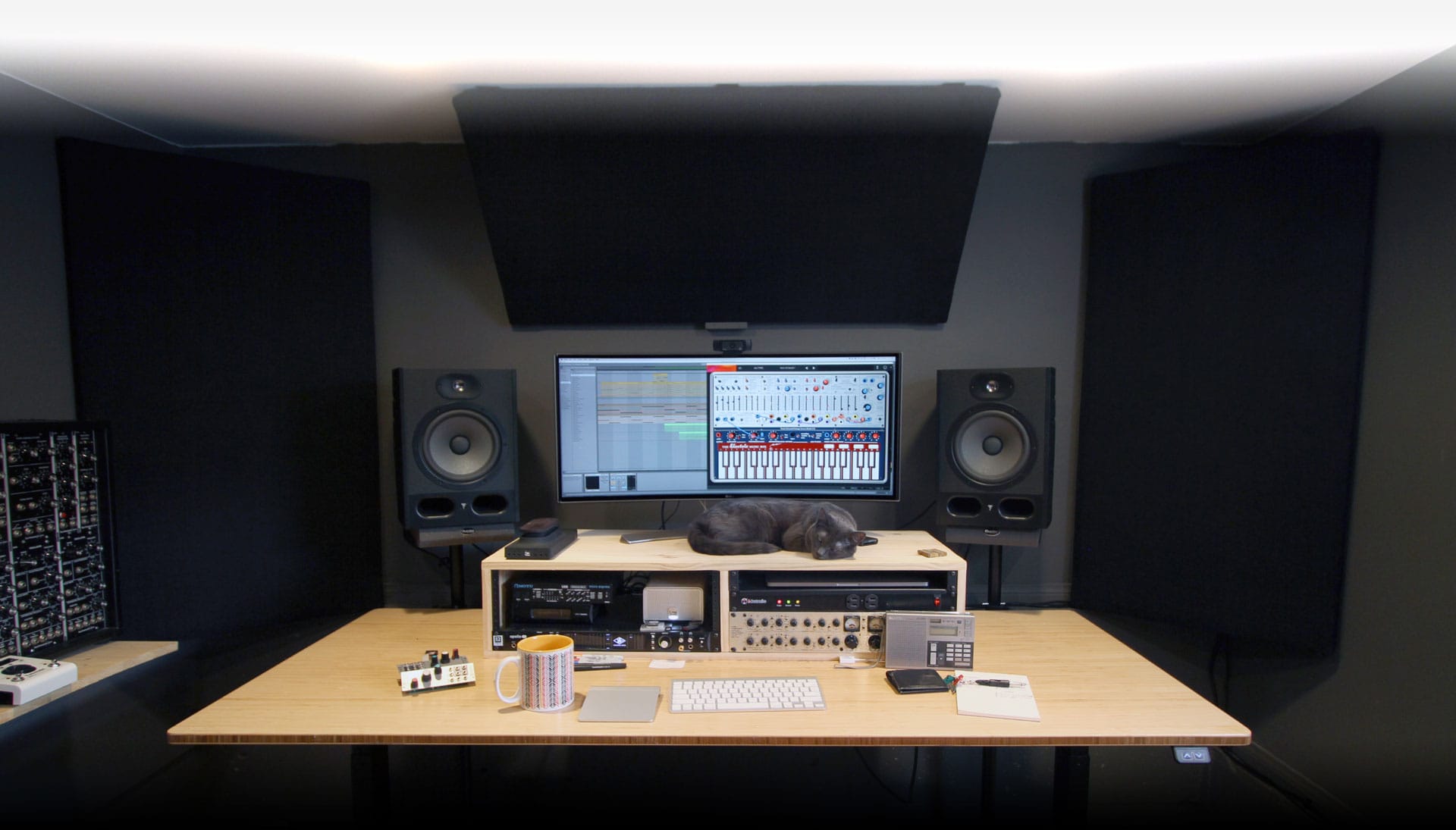 Words from the Sound designers on the four new instruments
Four bold new instruments are introduced in V Collection 6, adding history and sonic soundscapes to your musical instrument palette.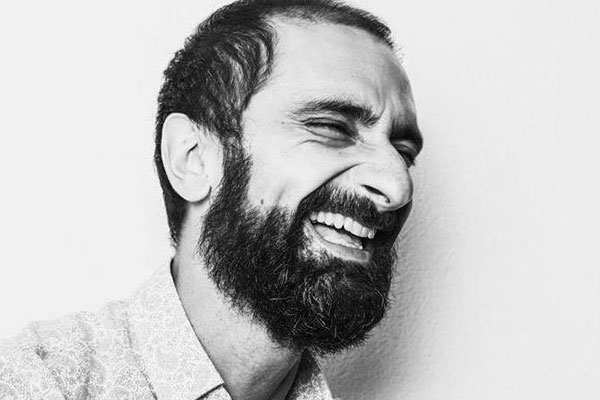 The original Clavinet is one of the wildest and sexiest instruments ever created. The guitar string sound, the super fast keyboard and the possibility to shape the sound with stomp boxes are always been something irresistible for me. I was really surprised when I found all these aspects had been recreated in Clavinet V, making it so realistic and lively. The Arturia version is a pleasure to play and experiment with, without all the hassles of the original one.
– sound designer Paolo Apollo Negri
about Clavinet V
The CMI V mirrors the original both in look and functionality quite well. You get 10 sound banks to play with offering a wealth of opportunity for manipulation. I loved the mapping matrix and how simple it was to utilize. The ability to process with spectral, time, or sampling removes the ceiling for sonic creations. On top of that, being able to re-synthesize your source and then print that back to wave is perfect, you don't see that option in a lot of synthesizers.
– sound designer Greg Savage
about CMI V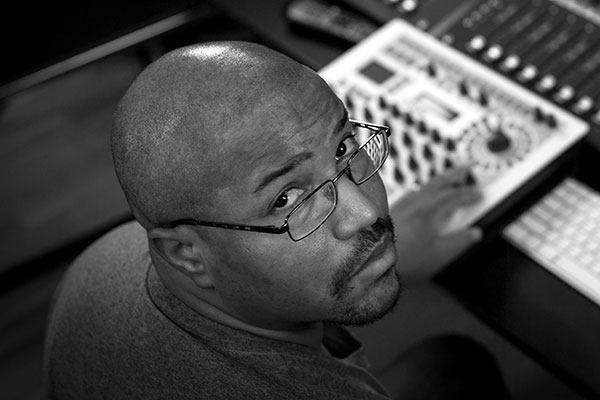 The original DX7 opened an entirely new sonic palette to musicians with its approach to synthesis. It's routing, envelopes, and keyboard scaling options allowed for an extremely broad range of timbres, from the natural to the extreme. What the DX7 V does exquisitely is take that original depth and diversify it. The modulation matrix and alternative waveforms let you combine modular and subtractive synthesis techniques with the power of digital FM.
– sound designer Matt Pike
about DX7 V
Buchla architecture is quite far removed from any other synth. It forces you to spend a bit of time on this to understand all the feature of the synth, which is important because this is a really open and powerful synth! I love the dual LPG, it's rare in the VST world. The "Left Hand" functions really makes it incomparable with other synth. I feel like it's the perfect, natural extension of my Eurorack system.
– sound designer Maxime Dangles
about Buchla Easel V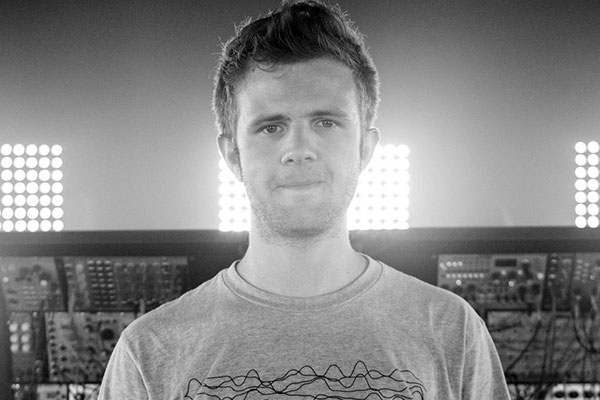 Join the V Collection revolution now with this exceptional launch offer.
Developments
V Collection 6 not only includes new instruments, but features major updates to the other included instruments. That equates to a complete collection of 21 vastly different yet powerful tools to craft your next audible masterpiece.
Piano V 2

The new Piano V2 has 3 new models, a useful built-in compressor, an advanced stereo delay, and more bands in the EQ to make it an even more usable and natural sounding piano instrument.
Analog Lab 3

We collaborated with professional ergonomists and got opinions from real users to improve the GUI and preset browser. Analog Lab 3 includes the new instruments with presets from Buchla Easel V, DX7 V, Clavinet V and improved the management of "multis" for a much easier and quicker experience.
New HD GUIs for Solina V, Vox Continental V and Wurli V

New and improved, these instruments now have an attractive high quality 5K graphical user interface. Sounds good, looks good. Start making music.
Stability improvements
More in-depth testing of the instruments and the development of technology has allowed us to make the instruments even more solid than ever before.
Join the V Collection revolution now with this exceptional launch offer.
The V Collection 6 Overview
V Collection 6 is our boldest bundle yet. We've put in all the work so you can load up your instruments and get creative. 21 historic synthesizers, keyboards, organs, string machine and even a sampler. Things just got serious.
Famous synthesizer artists like Klaus Schultze, Isao Tomita, Jeff Downes and Richard Devine have created unique sounds for you to use to produce the best V Collection ever. A massive selection of sounds at your disposal to cover all genres or music. But importantly, they are easily accessible and sound bigger and fatter that you'd ever imagined.
With the complete V Collection, you're fully prepared for wherever your musical journey takes you.
Join the V Collection revolution now with this exceptional launch offer.